Everyone loves a good Romeo and Juliet retelling – with all the romance and drama who wouldn't? These Romeo and Juliet retellings will satisfy any craving for our favorite star-crossed lovers, with creative, unique, and modern additions to make it feel fresh.
10 Creative Romeo and Juliet Retellings
This Romeo and Juliet retelling is one for the ages and definitely one you don't want to miss. Set in 1920s Shanghai Juliette Cai, heir of the Scarlet gang, must form an alliance with Roma Montagov, heir to the rival White Flowers, to stop a series of mysterious murders. One of the things that makes this story so compelling is the fact that Juliette and Roma already know each other. These former lovers, turned enemies, will have to see if they can put their differences aside to save their city.

Perfect for fans of Jenn Bennett and Sarah Dessen, this swoon-worthy novel follows a teen girl during her California summer of beekeeping, secrets, and stolen kisses. Josie wants to stay in her California hometown and take over the family business, Hazeldine Honey. The neighbor's artsy, adorable grandson who's in town for the summer makes Josie's web of lies even more tangled. He's into Josie and the feeling is very mutual, but he's a Blumstein—the sworn enemy of the Hazeldines and their number one competition in the annual Honey Show at the end of July.
There are a lot of great characters in Romeo and Juliet (my personal favorite being the well-meaning but ultimately ignored Benvolio). When You Were Mine is a modern retelling of Romeo and Juliet from Rosaline's perspective. She and Rob were happy before Juliet came back to town and Rob immediately fell in love with her. Now Rose must navigate young lust, family, and love to change the ending that everyone expects.
Can you love someone you can never touch?
In this moving story that's perfect for fans of John Green's The Fault in Our Stars, two teens fall in love with just one minor complication—they can't get within a few feet of each other without risking their lives. This book is now a major motion picture starring Cole Sprouse and Haley Lu Richardson that you can watch right now!
This Romeo & Juliet tells the story of two star-crossed lovers separated by privilege and power. As they prepare to protect themselves and their love, they realize that the cost will lead both of them into terrible danger…and will have shocking repercussions for generations to come. Once you've read this book, check out series on the Peacock streaming service!
Of course, we had to include Alec and Magnus on this list. As a Shadowhunter and a Lightwood, Alec was never supposed to fall for High Warlock and Downworlder Magnus Bane. While Downworlders and Shadowhunters aren't in a feud, both communities definitely have their opinions about their relationship, which Magnus and Alec are all too happy to ignore.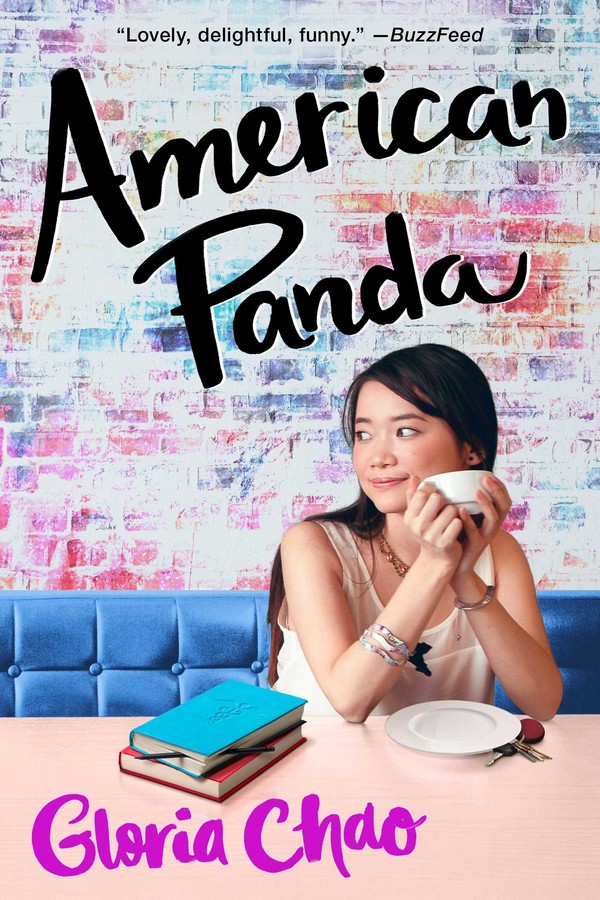 While Japanese classmate Darren isn't a son of a rival family, he is the opposite of what Mei's family expects as her future husband. Mei must decide how far she is willing to deviate from her parents' master plan in this humorous, incisive book about following your heart.
"Two households, not alike at all, In fair California, where we lay our scene…" Zorie and Lennon are experiencing the feud between the Montagues and the Capulets first hand. Their family's businesses are contradictory and share a parking lot. However, when they must rely on each other to survive a night in the wilderness, secrets, and feelings are revealed to how and why this best friendship fell apart, and how it can be mended (and maybe turn into something…s'more ?).
9. Want by Cindy Pon
Imagine if Romeo and Juliet were not just divided by a vague family feud but also by class, wealth, and their likelihood to live to a normal age. Set in a new-future Taipei where Jin Corps creates life-saving technology at the price of life-threatening pollution, Zhou decides to infiltrate the elite. Unfortunately, he finds himself having to choose between those he left behind and Daiyu, the daughter of Jin Corp's CEO.
10. Compulsion by Martina Boone

This series reimagines feuding families and unlikely love in an atmospheric story set on a plantation in South Carolina. Barrie Watson is ready to explore her mother's childhood home but Watson Island, and Eight Beaufort, the enigmatic boy across the river, aren't exactly what she expected. Complicated family relationships and an old curse gives this tale of forbidden love a southern gothic twist.