#RivetedRevealsWeek is here!
What, you ask, is Riveted Reveals Week? It's that special time of year when we show you all the shiny new covers for books coming out in just a few seasons. From February 7 – February 11, we will be showing you all the new covers for our Fall 2022 young adult books. So get your Goodreads shelf ready because you're going to want to add all of these books to your TBR!
Take a look!
Your First Look at All the Covers for Our Fall 2022 YA Books
---
2/7: Cover Reveals Day 1
---
From the #1 New York Times bestselling author of These Violent Delights and Our Violent Ends comes the first book in a captivating new duology following an ill-matched pair of spies posing as a married couple to investigate a series of brutal murders in 1930s Shanghai.

It's 1931 in Shanghai, and the stage is set for a new decade of intrigue.

Four years ago, Rosalind Lang was brought back from the brink of death, but the strange experiment that saved her also stopped her from sleeping and aging—and allows her to heal from any wound. In short, Rosalind cannot die. Now, desperate for redemption from her traitorous past, she uses her abilities as an assassin for her country.

Code name: Fortune.

But when the Japanese Imperial Army begins its invasion march, Rosalind's mission pivots. A series of murders is causing unrest in Shanghai, and the Japanese are under suspicion. Rosalind's new orders are to infiltrate foreign society and identify the culprits behind the terror plot before more of her people are killed.

To reduce suspicion, however, she must pose as the wife of another Nationalist spy, Orion Hong, and though Rosalind finds Orion's cavalier attitude and playboy demeanor infuriating, she is willing to work with him for the greater good. But Orion has an agenda of his own, and Rosalind has secrets that she wants to keep buried. As they both attempt to unravel the conspiracy, the two spies soon find that there are deeper and more horrifying layers to this mystery than they ever imagined.
The powerful sequel to the instant New York Times bestselling and award-winning Legendborn—perfect for fans of Cassandra Clare and Margaret Rogerson!

The shadows have risen, and the line is law.

All Bree wanted was to uncover the truth behind her mother's death. So she infiltrated the Legendborn Order, a secret society descended from King Arthur's knights—only to discover her own ancestral power. Now, Bree has become someone new:

A Medium. A Bloodcrafter. A Scion.

But the ancient war between demons and the Order is rising to a deadly peak. And Nick, the Legendborn boy Bree fell in love with, has been kidnapped.

Bree wants to fight, but the Regents who rule the Order won't let her. To them, she is an unknown girl with unheard-of power, and as the living anchor for the spell that preserves the Legendborn cycle, she must be protected.

When the Regents reveal they will do whatever it takes to hide the war, Bree and her friends must go on the run to rescue Nick themselves. But enemies are everywhere, Bree's powers are unpredictable and dangerous, and she can't escape her growing attraction to Selwyn, the mage sworn to protect Nick until death.

If Bree has any hope of saving herself and the people she loves, she must learn to control her powers from the ancestors who wielded them first—without losing herself in the process.
Today Tonight Tomorrow meets A Pho Love Story in this whip-smart young adult novel about a girl who embarks on a road trip with her long-time rival to win back her best friend and his girlfriend.

There's no one Kelsie Miller hates more than Eric Mulvaney Ortiz—the homecoming king, captain of the football team, and academic archrival in her hyper-competitive prep school. But after Kelsie's best friend, Briana, moves across the country and stops speaking to her, she'll do anything, even talk to Eric, to find out why.

After they run into each other—literally—at the last high school party of the summer, Eric admits he's been ghosted by his girlfriend, Jessica. Kelsie tells him she's had zero contact from Briana since she left their upstate New York town.

Suddenly, a plan is formed: they'll go on a road trip to the University of Pennsylvania the following week when both Briana and Jessica will be on campus. Together, they'll do whatever it takes to win back their exes.

What could go wrong?

Used to succeeding in everything, Kelsie and Eric assume they'll naturally figure out the details on the drive down. What they don't expect is that the person they actually need may be the one sitting next to them.
In this riotous young adult romp for fans of Recommended for You and A Cuban Girl's Guide to Tea and Tomorrow, a teen girl has the worst Valentine's Day ever—only to relive it over and over again.

After living through a dumpster fire of a Valentine's Day, Emilie Hornby escapes to her grandmother's house for some comfort and a consolation pint of Ben & Jerry's. She passes out on the couch, but when she wakes up, she's back home in her own bed—and it's Valentine's Day all over again. And the next day? Another nightmare V-Day.

Emilie is stuck in some sort of time loop nightmare that she can't wake up from as she re-watches her boyfriend, Josh, cheat on her day after day. In addition to Josh's recurring infidelity, Emilie can't get away from the enigmatic Nick, who she keeps running into—sometimes literally—in unfortunate ways.

How many days can one girl passively watch her life go up in flames? And when something good starts to come out of these terrible days, what happens when the universe stops doling out do-overs?
---
2/8: Cover Reveals Day 2
---
Perfect for fans of The Cruel Prince, this gorgeous young adult fantasy follows a girl who discovers she's spent her life under an enchantment hiding her true identity on her quest into the magical Otherworld to unlock her powers and discover her destiny.
Even the most powerful magic can't hide a secret forever.
Croi is a brownie, glamoured to be invisible to humans. Her life in the Wilde Forest is ordinary and her magic is weak—until the day that her guardian gives Croi a book about magick from the Otherworld, the world of the Higher Fae. Croi wakes the next morning with something pulling at her core, summoning her to the Otherworld. It's a spell she cannot control or break.
Forced to leave her home, Croi begins a journey full of surprises…and dangers. For Croi is not a brownie at all but another creature entirely, enchanted to forget her true heritage. As Croi ventures beyond the forest, her brownie glamour begins to shift and change. Who is she really, who is summoning her, and what do they want? Croi will need every ounce of her newfound magic and her courage as she travels a treacherous path to find her true self and the place in the Otherworld where she belongs.
"Romantic, brutal, and hopeful." —Hannah Whitten, New York Times bestselling author of For the Wolf
Love and duty collide in this richly imagined, atmospheric young adult debut about a witch whose dark powers put her at the center of a brewing war between the only family she's ever known and the enemy who makes her question everything.
Monster. Butcher. Bloodwinn.
Ranka is tired of death. All she wants now is to be left alone, living out her days in Witchik's wild north with the coven that raised her, attempting to forget the horrors of her past. But when she is named Bloodwinn, the next treaty bride to the human kingdom of Isodal, her coven sends her south with a single directive: kill him. Easy enough, for a blood-witch whose magic compels her to kill.
Except the prince is gentle, kind, and terrified of her. He doesn't want to marry Ranka; he doesn't want to be king at all. And it's his sister—the wickedly smart, infuriatingly beautiful Princess Aramis—who seems to be real threat.
But when witches start turning up dead, murdered by a mysterious, magical plague, Aramis makes Ranka an offer: help her develop a cure, and in return, she'll help Ranka learn to contain her deadly magic. As the coup draws nearer and the plague spreads, Ranka is forced to question everything she thought she knew about her power, her past, and who she's meant to fight for. Soon, she will have to decide between the coven that raised her and the princess who sees beyond the monster they shaped her to be.
But as the bodies pile up, a monster may be exactly what they need.
A collection of mystical practices and exercises, Luminary is a one-of-a-kind guide to mindfulness and self-care for teens to support a life of empowerment, confidence, and, of course, magic!
Self-care is not only necessary, it's magical! Your road to self-care can be a mystical journey that leaves you feeling more confident, determined, and ready to accomplish all those bucket-list items and dreams you have scribbled in your journal. So why not start that journey now?
Find both mystical and practical tools to help deal with stress, depression, and other challenges in this gorgeously illustrated and highly designed guide offering different creative ways of living a heart-centered, mindful, and magical life through concrete tools for self-care and advice from a diverse group of practitioners in areas like tarot, astrology, energy work, and much more.
Luminary is a book of practical magic that empowers you to pursue mental wellness with curiosity and confidence. But it's also a book of possibility that pushes the boundaries of what self-help can be.
In the vein of The Way I Used to Be and Kelly Loy Gilbert's Conviction, this heartbreaking yet hopeful young adult novel follows a girl's struggle to reconcile friendship, sexual abuse, and the secrets we bury deep down inside to survive.
High school freshman Emma Clark harbors a secret—a secret so vile it could implode her whole world, a secret she's managed to keep buried. . . Until the day her best friend, Hannah, accuses Emma's father of a heinous crime.
Following her father's arrest and torn between loyalty to Hannah and to her family, Emma is devastated to learn she must testify against Hannah's word in order to keep her family together. As Emma wrestles with this impossible decision, her fractured past begins to resurface piece by painful piece—causing the line to blur between her present-day reality and the dark fairytales she writes to survive, all of which threatens to expose Emma's long-buried truths.
The Secrets We Keep explores the complex, powerful bonds of friendship and family, asking the difficult question: at what point does Emma's loyalty to another become a betrayal of herself? And perhaps the toughest question of all: Can Emma find the strength to finally unbury her secret?
---
2/9: Cover Reveals Day 3
---
A teen girl gets the perfect second try at a first kiss in this hilarious, romp-filled young adult romantic comedy perfect for fans of Jenna Evans Welch and Hallmark Christmas movies.
Francie was born in a stable. Really. Granted, it was the deluxe model with the light-up star on the roof, one of the many Christmas items for sale at her family's Hollydale Holiday Shop. Their holiday gift empire also includes the Santa School, which was founded by Francie's beloved grandpa, who recently passed away.
Francie's always loved working in the shop, but lately Aunt Carole has been changing everything with her ideas for too-slick, Hollywood-inspired Santas and horrible holiday-themed employee uniforms. Aunt Carole's vision will ruin all the charm and nostalgia Francie loves about her family's business…unless she does something about it.
But this winter is about more than preserving the magic of Christmas. Francie is saving up for a car and angling to kiss the cute boy who works at the tree lot next door—hopefully it will be good enough to wipe her fiasco of a first kiss from her memory.
As the weather outside gets more and more frightful, can Francie pull off the holiday of her dreams?
Uprooted meets The Grace Year in this dark young adult fantasy of love and vengeance following a girl who vows to kill a god after her sister is unjustly slain by his hand.
Weatherell girls aren't supposed to die.
Once every eighteen years, the isolated forest village of Weatherell is asked to send one girl to the god of the mountain to give a sacrifice before returning home. Twins Anya and Ilva Astraea are raised with this destiny in mind, and when their time comes, spirited Ilva volunteers to go. Her devoted sister Anya is left at home to pray for Ilva's safe return. But Anya's prayers are denied.
With her sister dead, Anya volunteers to make a journey of her own to visit the god of the mountain. But unlike her sister, sacrifice is the furthest thing from Anya's mind. Anya has no intention of giving anything more to the god, or of letting any other girl do so ever again. Anya Astraea has not set out to placate a god. She's set out to kill one.
With this deluxe collectible paperback edition, rediscover the National Book Award, Newbery Honor, and Printz Honor–winning modern classic about what it means to be human.
Matt Alacrán wasn't born. He was harvested.
His DNA came from El Patrón, the drug-lord ruler of the country of Opium. Most people hate and fear clones like Matt—except for El Patrón. El Patrón loves Matt as he loves himself, because Matt is himself.
As Matt struggles to understand his existence, he is threatened by a sinister cast of characters, and realizes escape is his only chance to survive. But escape from the Alacrán Estate is no guarantee of freedom.
---
2/10: Cover Reveals Day 4
---
On the trip of a lifetime, Adam and Zayneb must find their way back to each other in this surprising and romantic sequel to the "bighearted, wildly charming" (Becky Albertalli, New York Times bestselling author) Love from A to Z.
Adam and Zayneb. Perfectly matched. Painfully apart. Adam is in Doha, Qatar, making a map of the hijrah, a historic migration from Mecca to Medina and worried about where his next paycheck will come from. Zayneb is in Chicago, where school and extracurricular stresses are piling on top of a terrible frenemy situation and making her miserable.
Then a marvel occurs: Adam and Zayneb get the chance to spend Thanksgiving week on the Umrah, a pilgrimage to Mecca and Medina in Saudi Arabia, tracing the hijrah in real life, together. Adam's thrilled, and Zayneb hopes for a spiritual reset—and they can't wait to see each other.
But the trip is nothing like what they expect, from the appearance of Adam's ex in their traveling group to the anxiety gripping Zayneb everywhere they go. And as one wedge after another drives them apart as they make their way from one holy city to another, Adam and Zayneb start to wonder: was their meeting just an oddity after all? Or can their love transcend everything else like the greatest marvels of the world?
Leigh Bardugo's Six of Crows meets Alexandra Bracken's Passenger in this spellbinding conclusion to the "vivid and compelling" (BCCB) New York Times bestselling Last Magician series.
Once, Esta believed that she could change the fate of magic. She traveled to the past and stopped the Magician from destroying a mystical book that held the key to freeing her people from the Brink, an energy barrier that traps all Mageus who cross it.
But the Book was more than she bargained for. So was the Magician she was tasked to steal it from.
Hunted by an ancient evil, Esta and Harte have raced through time and across a continent to track down the powerful artifacts they need to bind the Book's devastating power. They've lost family, betrayed friends, and done what they'd both vowed never to do: fallen in love with the one person who could truly destroy them.
Now, with only one artifact left, their search has brought them back to New York, the city where it all began. But nothing in Manhattan is as they left it. Their friends have scattered, their enemies have grown more powerful, and as the deadly Brink beckons, their time is running out.
If they can't find a way to end the threat they've created, then the very heart of magic will die—and it will take the world down with it.
Caraval meets Buffy the Vampire Slayer in this deliciously dark young adult fantasy about a girl who makes a deal with a magical secret society to enter a potentially deadly competition for the chance to avenge her mother's death.
Ever since a vampire murdered her mother, Ava has been determined to get revenge. This all-encompassing drive has given her the fuel she needed to survive foster home after foster home.
But it's been ten years since anyone's seen a vampire, and Ava has lost hope that she'll ever find one…until she stumbles across a hidden magic show where she witnesses impossible illusions. The magicians may not be the bloodsuckers she's hunting, but Ava is convinced something supernatural is at play, so she sneaks backstage and catches them in acts they can't explain.
But they've been waiting for her.
The magicians reveal they're part of an ancient secret society with true magic, and Ava has the same power in her blood that they do. If she joins them, they promise to teach her the skills she needs to hunt vampires and avenge her mother. But there's a catch: if she wants to keep the power they offer, she needs to prove she's worthy of it. And to do so, she must put on the performance of her life in a sinister and dangerous competition where illusion and reality blur, and the stakes are deadly.
---
2/11: Cover Reveals Day 5
---
"Complex, captivating, and gorgeously written." —Karen M. McManus, New York Times bestselling author of One of Us Is Lying and Two Can Keep a Secret

We Were Liars meets Goodbye Days in this "gripping and atmospheric" (Kirkus Reviews) debut novel that sweeps readers away as they try to solve the mystery of what happened then to make Ellory so broken now—now with a brand-new look!

It's hard to find the truth beneath the lies you tell yourself.

Then: They were four—Bex, Jenni, Ellory, Ret. (Venus. Earth. Moon. Sun.) Electric, headstrong young women; Ellory's whole solar system.

Now: Ellory is alone, her once inseparable group of friends torn apart by secrets, deception, and a shocking incident that changed their lives forever.

Then: Lazy summer days. A party. A beautiful boy. Ellory met Matthias and fell into the beginning of a spectacular, bright love.

Now: Ellory returns to Pine Brook to navigate senior year after a two-month suspension and summer away—no boyfriend, no friends. No going back. Tormented by some and sought out by others, troubled by a mysterious note-writer who won't let Ellory forget, and consumed by guilt over her not entirely innocent role in everything and everyone she's lost, Ellory finds that even in the present, the past is everywhere.

The path forward isn't a straight line. And moving on will mean sorting the truth from the lies—the lies Ellory has been telling herself.

This book was previously published as See All the Stars.
"Smart, suspenseful, and full of complex characters." —Karen M. McManus, New York Times bestselling author of One of Us Is Lying and Two Can Keep a Secret

Pretty Little Liars meets People Like Us in this "page-ripping psychological thriller" (Kirkus Reviews, starred review) about two teens who find their lives intertwined when an anonymous texter threatens to spill their secrets and uproot their lives—now with a brand-new look!

PRIVATE NUMBER: Wouldn't you look better without a cheater on your arm?
AMANDA: Who is this?

The daughter of small-town social climbers, Amanda Kelly is deeply invested in her boyfriend, real estate heir Carter Shaw. He's kind, ambitious, the town golden boy—but he's far from perfect. Because behind Amanda's back, Carter is also dating Rosalie.

PRIVATE NUMBER: I'm watching you, Sweetheart.
ROSALIE: Who IS this?

Rosalie Bell is fighting to remain true to herself and her girlfriend—while concealing her identity from her Christian fundamentalist parents. After years spent in and out of conversion "therapy," her own safety is her top priority. But maintaining a fake, straight relationship is killing her from the inside.

When an anonymous texter ropes Amanda and Rosalie into a bid to take Carter down, the girls become collateral damage—and unlikely allies in a fight to unmask their stalker before Private uproots their lives.

PRIVATE NUMBER: You shouldn't have ignored me. Now look what you made me do…
This lilting and riveting young adult debut novel about three teens entangled by secret love, open hatred, and the invisible societal constraints wrapped around people both Black and white is perfect for readers of All American Boys and The Hate U Give.
There is an unspoken agreement between the racially divided towns of Bayside and Hamilton: no one steps over the train tracks that divide them. Or else.
Not until Zach Whitman anyway, a white boy who moves in from Philly and who dreams of music. When he follows his dream across the tracks to meet his idol, the famous jazz musician who owns The Sunlight Record Shop in Hamilton, he's flung into Capri Collins's path.
Capri has big plans: she wants to follow her late mother's famous footsteps, dancing her way onto Broadway, and leaving this town for good, just like her older brother, Justin, is planning to do when he goes off to college next year. As sparks fly, Zach and Capri realize that they can help each other turn hope into a reality, even if it means crossing the tracks to do it.
But one tragic night changes everything. When Justin's friend, the star of Hamilton's football team, is murdered by a white Bayside police officer, the long-standing feud between Bayside and Hamilton becomes an all-out war And Capri, Justin, and Zach are right in the middle of it.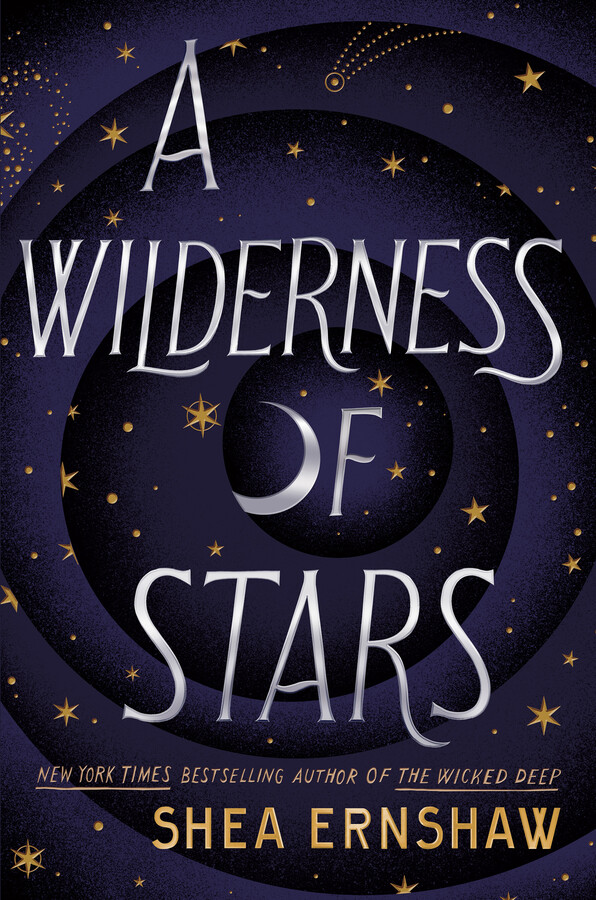 In this magical romance from the New York Times bestselling author of The Wicked Deep, an illness cursing the land forces a teen girl astronomer to venture across the wilderness in search of the stars' message that will, hopefully, save them all.
If magic lives anywhere, it's in the stars…
​​​​Vega has lived in the valley her whole life—forbidden by her mother to leave the safety of its borders because of the unknown threats waiting for her in the wilds beyond. But after her mother dies, and Vega sees the fabled twin stars in the sky, it's an omen she can no longer ignore, forcing her to leave the protective boundaries of the valley. But the outside world turns out to be much more terrifying than Vega could have imagined. People are gravely sick—they lose their eyesight and their hearing, just before they lose their lives.
What Vega keeps to herself is that she is the Last Astronomer—a title carried from generation to generation—and she is the only one who carries the knowledge of the stars. Knowledge that could hold the key to the cure. And so when locals spot the tattoo on Vega's neck in the shape of a constellation—the mark of an astronomer—chaos erupts as the threats her mother warned her about become all too real.
Fearing for her life, Vega is rescued by a girl named Cricket who leads her to Noah, a boy marked by his own mysterious tattoos. On the run from the men who are hunting her, Vega, Cricket, and Noah set out across the plains in search of the cure the stars speak of. But as the lines between friend and protector begin to blur, Vega must decide whether to safeguard the sacred knowledge of the astronomer. Or if she will risk everything to try to save them all.
From acclaimed writer, journalist, and physician Dr. Seema Yasmin comes a much-needed, timely book about the importance of media literacy, fact-based reporting, and the ability to discern truth from lies.

What is a fact? What are reliable sources? What is news? What is fake news? How can anyone make sense of it anymore? Well, we have to. As conspiracy theories and online hoaxes increasingly become a part of our national discourse and "truth" itself is being questioned, it has never been more vital to build the discernment necessary to tell fact from fiction, and media literacy has never been more vital.

In this accessible guide, Dr. Seema Yasmin, an award-winning journalist, scientist, medical professional, and professor, traces the spread of misinformation and disinformation through our fast-moving media landscape and teaches young readers the skills that will help them identify and counter poorly-sourced clickbait and misleading headlines.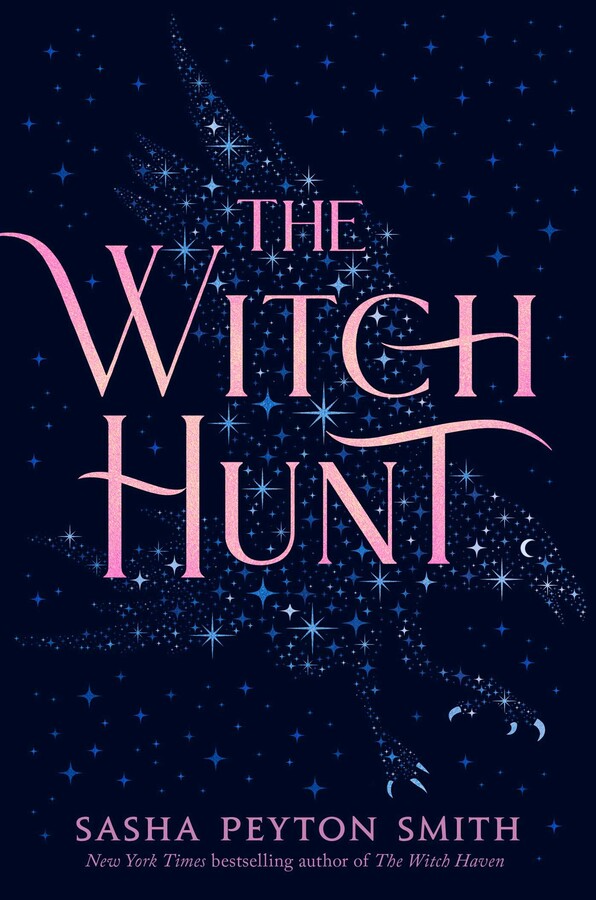 The lush and pulse-pounding sequel to the New York Times bestselling The Witch Haven follows Frances and her fellow witches to the streets of Paris where family secrets, lost loves, and dangerous magic await.
Months after the devastating battle between the Sons of St. Druon and the witches of Haxahaven, Frances has built a quiet, safe life for herself, teaching young witches and tending the garden within the walls of Haxahaven Academy. But one thing nags; her magic has begun to act strangely. When an opportunity to visit Paris arises, Frances jumps at the chance to go, longing for adventure and seeking answers about her own power.
Once she and her classmates Maxine and Lena reach the vibrant streets of France, Frances learns that the spell she used to speak to her dead brother has had terrible consequences—the veil between the living and the dead has been torn by her recklessness, and a group of magicians are using the rift for their own gain at a horrifying cost.
To right this wrong, and save lives and her own magical powers, Frances must hunt down answers in the parlors of Parisian secret societies, the halls of the Louvre, and the tunnels of the catacombs. Her only choice is to team up with the person she swore she'd never trust again, risking further betrayal and her own life in the process.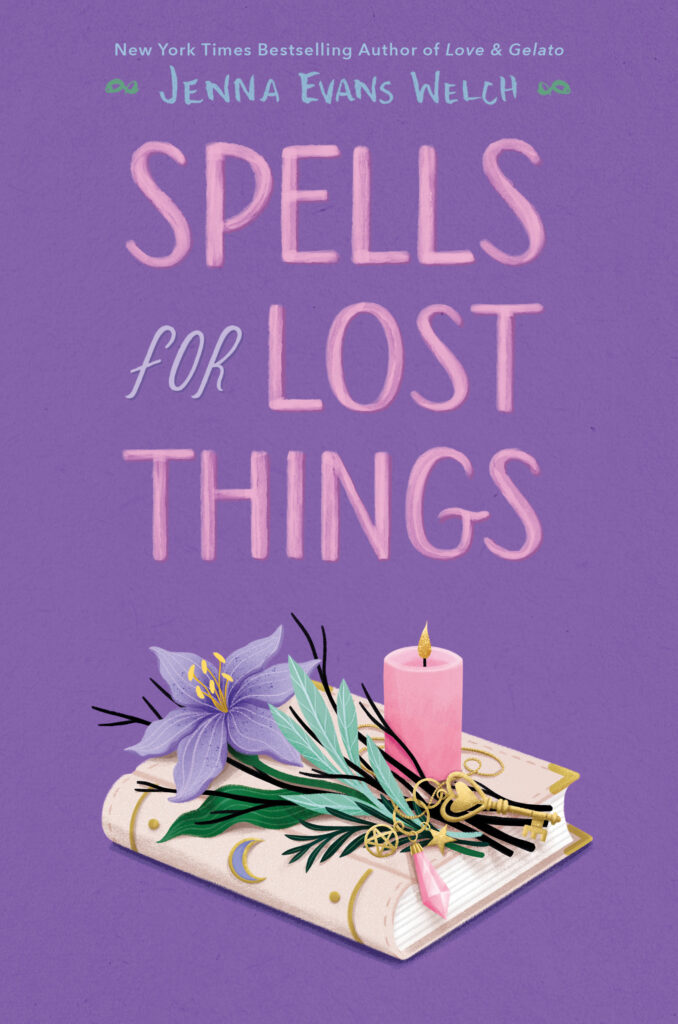 From the New York Times bestselling author of Love & Gelato comes a poignant and romantic novel about two teens trying to find their place in the world after being unceremoniously dragged to Salem, Massachusetts, for the summer.

Willow has never felt like she belonged anywhere and is convinced that the only way to find a true home is to travel the world. But her plans to act on her dream are put on hold when her aloof and often absent mother drags Willow to Salem, Massachusetts, to wrap up the affairs of an aunt Willow didn't even know she had. An aunt who may or may not have been a witch.

There, she meets Mason, a loner who's always felt out of place and has been in and out of foster homes his entire life. He's been classified as one of the runaways, constantly searching for ways to make it back to his mom; even if she can't take care of him, it's his job to try and take care of her. Isn't it?

Naturally pulled to one another, Willow and Mason set out across Salem to discover the secret past of Willow's mother, her aunt, and the ambiguous history of her family. During all of this, the two can't help but act on their natural connection. But with the amount of baggage between them—and Willow's growing conviction her family might be cursed—can they manage to hold onto each other?
Gleanings by Neal Shusterman
The New York Times bestselling Arc of the Scythe series continues with thrilling stories that span the timeline. Storylines continue. Origin stories are revealed. And new Scythes emerge!
There are still countless tales of the Scythedom to tell. Centuries passed between the Thunderhead cradling humanity and Scythe Goddard trying to turn it upside down. For years humans lived in a world without hunger, disease, or death with Scythes as the living instruments of population control.
Neal Shusterman—along with collaborators David Yoon, Jarrod Shusterman, Sofía Lapuente, Michael H. Payne, Michelle Knowlden, and Joelle Shusterman—returns to the world throughout the timeline of the Arc of a Scythe series. Discover secrets and histories of characters you've followed for three volumes and meet new heroes, new foes, and some figures in between.
Gleanings shows just how expansive, terrifying, and thrilling the world that began with the Printz Honor–winning Scythe truly is.
Bunnicula: The Graphic Novel by James Howe and Andrew Donkin, illustrated by Stephen Gilpin
"Bunnicula rules!" —Dav Pilkey, creator of the Captain Underpants series

Celebrate over forty years of the modern classic Bunnicula with this fang-tastic graphic novelization that will send a shiver down your spine and leave you howling with laughter!

Beware the hare!

Harold the dog and Chester the cat must find out the truth about the newest pet in the Monroe household—a suspicious-looking bunny with unusual habits…and fangs! Could this innocent-seeming rabbit actually be a vampire? Experience the chills and thrills of this classic tale in an all-new graphic novel format!