There's a chill in the air and that means it's time for all things eerie! At this time of year, I love to dive into books about the occult, and specifically witches. As the nights grow longer, there's just something that makes it feel as though something supernatural is possible.
As you prepare for Halloween, check out the below list of my favorite witchy YA reads! They're filled with magic, spells, and the dangerous consequences that can only come with venturing on the dark side of this world.
16 Witchy Reads to Get You Ready for Halloween

Willow is convinced that the only way to find a true home is to travel the world, but her plans to act on her dream are put on hold when her mother drags her to Salem, Massachusetts, to wrap up the affairs of an aunt who may or may not have been a witch. There, she meets Mason, a loner who's felt out of place his entire life. Naturally pulled to one another, Willow and Mason set out across Salem to discover the secret past of Willow's family.
Many people believe that the forest around Fir Haven is magical. Haunted, even. Nora Walker, rumored to be a witch, knows the truth as she and the other Walker women have a special connection to the woods. So when Nora finds herself trapped in the wicked woods during a snow storm with a mysterious boy named Oliver, who went missing weeks ago. Nora realizes she has no choice but to unearth the truth behind how the boy she has come to care so deeply about survived his time in the forest, and what led him there in the first place.
The Last Magician meets The Lady's Guide to Petticoats and Piracy in this thrilling and atmospheric historical fantasy following a young woman who discovers she has magical powers and is thrust into a battle between witches and wizards. Once you've read The Witch Haven, pick up the sequel, The Witch Hunt!
A rich, dark urban fantasy debut following a teen witch who is given a horrifying task: sacrificing her first love to save her family's magic. The problem is, she's never been in love—she'll have to find the perfect guy before she can kill him. Once you've read Blood Like Magic, pick up the sequel, Blood Like Fate!
Ok, so technically Beetle is a goblin. But she's a goblin witch! This graphic novel is stunning and will capture your heart as you read about Beetle as she works to save her best friend, Blob Ghost, from the mall that their cursed to haunt.
This book is the perfect October read! Evvie might not describe herself as a 'witch' but she is full of magical abilities. In the Jim Crow South, white supremacy reigns and tensions are high. But Evalene Deschamps has other things to worry about. She has two little sisters to look after, an overworked single mother, and a longtime crush who is finally making a move. Evvie has magic abilities that her family calls jubilation. And when the demons of Evvie's past finally shake free, she must embrace her mighty lineage, and summon the power that lies within her.
Nothing says witches and Halloween like a little bit of necromancy. Catherine Daly has the power to wake the dead, but this magic comes with a price: for every hour that a ghost is brought back, Catherine loses an hour from her own life. When she's given the task of collecting a timepiece from a grave, what she finds instead is the body of a teenage boy, who slowly comes back to life—not as the pale imitation that Catherine can conjure, but as a living, breathing boy. A boy with no memory of his past.
Long ago, a village made a bargain with the devil: to ensure their prosperity, when the Slaughter Moon rises, the village must sacrifice a young man into the depths of the Devil's Forest. Only this year, the Slaughter Moon has risen early.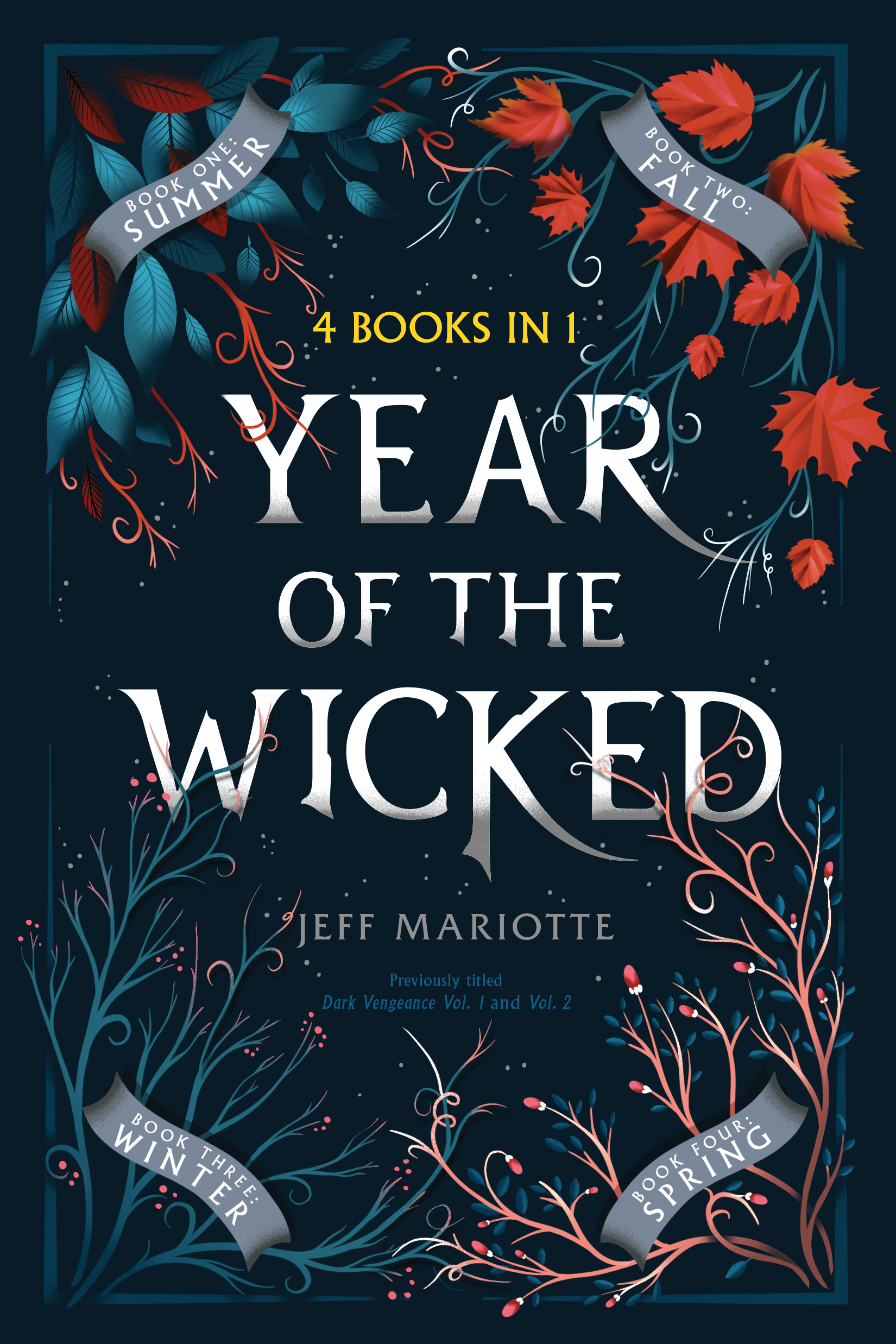 In the tradition of The Chilling Adventures of Sabrina and Riverdale, this magical bind-up includes all four novels in the Witch Season series filled with spellbinding romance, revenge, and of course, witches!
While there are no witches in this book, there are quite a few demon-possessed girls. Inspired by the Medusa myth, this book will give you some serious Salem witch trial vibes. Plus with the addition of snakes growing out of the main character's head, you'll definitely find this book to be the perfect read for October.
Two centuries ago, three sisters were sentenced to death for witchery. Stones were tied to their ankles and they were drowned in the deep waters surrounding the town. Now, for a brief time each summer, the sisters return, stealing the bodies of three weak-hearted girls so that they may seek their revenge, luring boys into the harbor and pulling them under.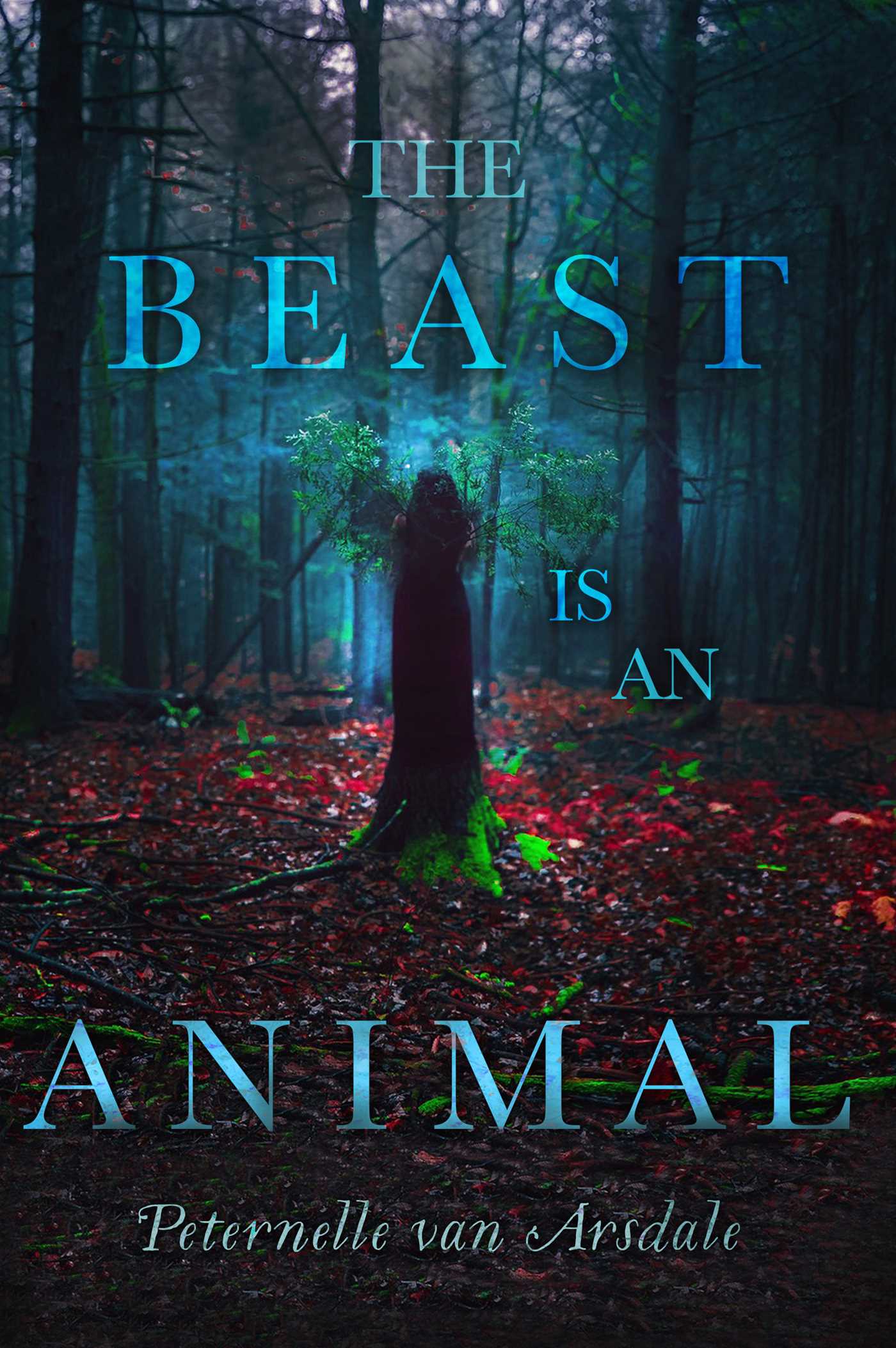 A girl with a secret talent must save her village from the encroaching darkness. When disaster strikes, Alys finds herself on a journey to heal herself and her world. A journey that will take her through the darkest parts of the forest, where danger threatens her from the outside—and from within her own heart and soul.
A young girl discovers a magical spell book and dives headfirst into the occult—but this powerful book comes with a dangerous warning: OPEN AT YOUR OWN RISK.
Everything changes the night of Olivia's Sweet Sixteen sleepover. Violet, the mysterious new girl in town, suggests the girls play a game during which Violet makes up elaborate, creepily specific stories about the violent ways the friends will die. Though it unsettles McKenna, it all seems harmless at the time.
Until a week later, when Olivia dies…exactly as Violet predicted.
The sequel to Light as a Feather is here as McKenna's mission to save her friends from a deadly game continues.  Armed with a mysterious package containing clues, as well as a little help from the beyond, McKenna hopes to end this once and for all…before it's too late. Once you finish this book, be sure to check out the final book in the series, Silent as the Grave.
16. Vespertine by Margaret Rogerson
From the New York Times bestselling author of Sorcery of Thorns and An Enchantment of Ravens comes a thrilling new YA fantasy about a teen girl with mythic abilities who must defend her world against restless spirits of the dead.