Happy holidays! We're celebrating this festive season by rewatching all of our favorite classic holiday movies, and adding a few new picks to our list too. But when we're not watching… we're reading! After all, if there's anything better than cozying up on the couch to watch a holiday movie it's starting a new book that gives you all the same feels!
Pick Your Fave Holiday Movie and Get a Book Rec!
Any romantic Hallmark movie – Talk Santa to Me by Linda Urban
The ADORABLE cover of Talk Santa to Me tells you pretty much everything you can expect from this sweet, hilarious YA romcom! This festive read is perfect for fans of Jenna Evans Welch and Hallmark Christmas movies, and will have you feeling the festive spirit in no time.
There are so many reasons that Elf is a beloved holiday classic, but two of our faves are the holiday magic (of course) and the complicated family dynamics that cause Buddy to make his fateful journey to New York City! Spells for Lost Things has both a sprinkling of magic, plenty of complicated family dynamics, and even a pivotal journey (only to Salem, Massachusetts instead of NYC)!
Scott Calvin life is completely changed becomes a reluctant hero in The Santa Clause when he's forced to take on the role of Santa Claus. When You Were Mine's Rosaline goes on a similar life changing journey when her love, Rob, falls for her former best friend. Once you've read this unique retelling of Romeo and Juliet, watch how it all went down in the new Hulu movie, Rosaline, inspired by the book!
The Nightmare Before Christmas – A Wilderness of Stars by Shea Ernshaw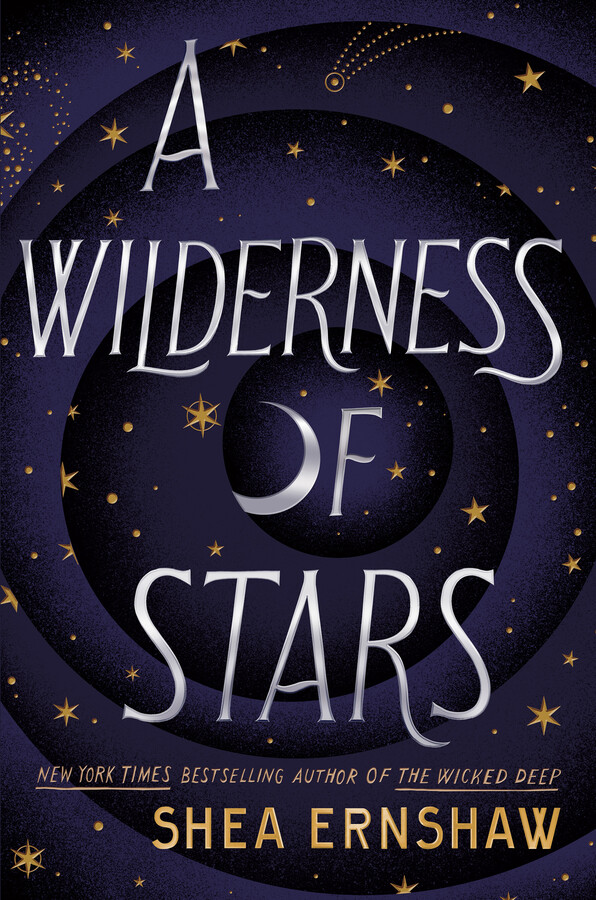 The Nightmare Before Christmas is the perfect movie for those of us who don't want our holiday films to be too over the top and festive, just Christmas-y enough to keep us in the holiday spirit! A Wilderness of Stars strikes a similar delicate balance with a perfect blend of atmospheric settings, magic, and even a little romance. Plus, Shea Ernshaw is VERY familiar with the world of A Nightmare Before Christmas, some may even say she knows the Pumpkin Queen herself! 😉
The Polar Express – Bloodmarked by Tracy Deonn
Bloodmarked reminds us to believe in the magic in ourselves even when others don't, just like The Polar Express! While Bree's journey in both Legendborn and Bloodmarked is MUCH more dangerous and intense than the journey to the North Pole, the essential themes of magic and believing in yourself remain.
How the Grinch Stole Christmas – Love Radio by Ebony LaDelle
The Grinch's attitude towards the holiday season (and towards people in general) is completely turned around when he learns how to love, and Love Radio's grumpy main character, Dani, goes through a surprisingly similar journey! Follow along as she meets Prince Jones, a self-professed teen love doctor, who is determined to get her to fall in love with him after only three dates.
Eight Crazy Nights – See You Yesterday by Rachel Lynn Solomon
Sometimes the holidays can feel like experiencing the same parties, events, and family dinners on repeat, (especially holidays like Hanukkah with multiple nights of celebrations) just like the timeloop in See You Yesterday! In this fun, unique novel our protagonist, Barrett Bloom, finds herself reliving the first day of college over and over again. Is Barrett stuck in this time loop for good? Or might she find herself an unlikely (but cute) companion who can help?
Happiest Season – She Gets the Girl by Rachael Lippincott and Alyson Derrick
Sometimes the person we think is the right fit for us might end up being the exact opposite of what we need, a truth that Abby and Harper must face in Happiest Season, and the same one Alex and Molly realize in She Gets the Girl! This adorable hate-to-love romcom (inspired by the authors' own love story) follows Alex and Molly as they embark on their five-step plans to get the girls of their dreams to fall for them and begin to wonder if maybe they're the ones falling…for each other.