These books will give you all the feels you're looking for in one quick read! Don't get us wrong, we love getting sucked into a good series or 600+ page book, but we don't always have the time or energy to fully commit to starting one. Sometimes you just want the magic, romance, intricate world-building, and the (hopefully) satisfying ending – all in a limited number of pages!
26 Books That You Can Read in One Sitting
From #1 New York Times bestselling author Chloe Gong comes two captivating new novellas surrounding the events of Foul Lady Fortune! Reunite with your favorite characters from the Secret Shanghai Universe in the pages of these short and sweet novellas!
This stunning and heartbreaking story follows two teens who fight to reunite when one of them is caught in the web of a sinister cult. The writing in this book is so beautiful that you won't be able to put it down.
When Liliana Cruz transfers to a nearly all-white wealthy suburban high school she does what it takes to fit in. In order to do so, she builds walls around herself. However, when racial tensions at school reach a fever pitch, the walls that divide feel insurmountable. But a wall isn't always a barrier. It can be a foundation for something better. And Liliana must choose: Use this foundation as a platform to speak her truth, or risk crumbling under its weight.
4. Long Way Down Graphic Novel by Jason Reynolds; illustrated by Danica Novgorodoff
Even if you've already read Jason Reynolds' bestselling book Long Way Down, you don't want to miss this beautiful graphic novel version. Paired with gorgeous illustrations, Jason Reynolds' powerful words come to life in this book that takes place over a matter of 60 seconds as Will decides whether to seek revenge on the man who killed his brother, or not.
When accidental magic goes sideways and a boy winds up dead, Alexis and her friends come together to try to right a terrible wrong. Their first attempt fails—and their second attempt fails even harder. Left with the remains of their failed spells and more consequences than anyone could have predicted, each of them must find a way to live with their part of the story.
This book is ultimate squad goals! After coming back from a losing season, the Field Hockey Wildcats have 24 hours to come together as a team before their first game on the new season.  You won't be able to put this book down as secrets are revealed and friendships are tested.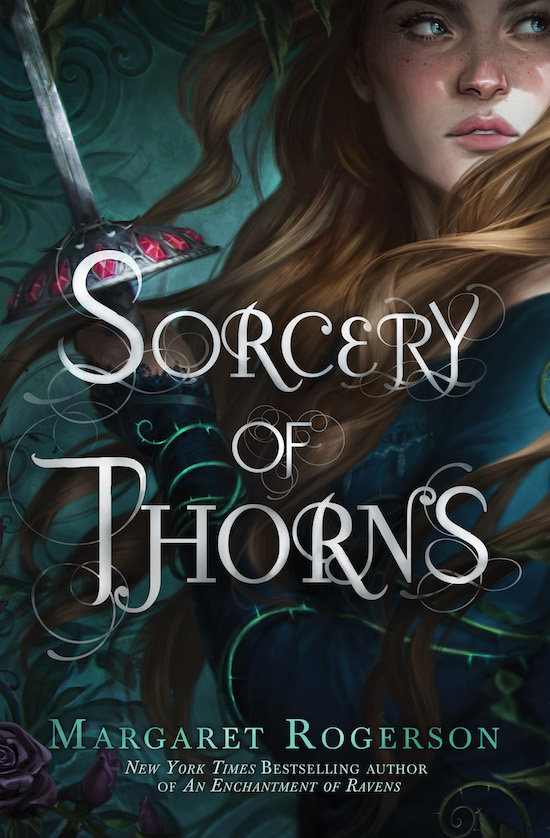 The books in Elisabeth's world are not normal. Books of magic are dangerous and can transform into terrible monsters, and she's spent her entire live protecting the kingdom from their power. When the library's most dangerous book is released, Elisabeth finds herself framed for the crime. Now the only person she can turn to for help is her sworn enemy, the sorcerer Nathaniel Thorn.
8. Cursed by Thomas Wheeler and Illustrated by Frank Miller
Whosoever wields the Sword of Power shall be the one true King.
But what if the Sword has chosen a Queen? Nimue has grown up as an outcast of her Druid village. But when her entire village is slaughtered by the Red Palladins, her mother tasks her with bring the Sword of Power to the legendary sorcerer, Merlin. Teaming up with a charming mercenary named Arthur and refugee Fey Folk from across England. She wields a sword meant for the one true king and discovers the truth about her destiny. But perhaps the one thing that can change Destiny itself is found at the edge of a blade.
Set in the near future, Dealing in Dreams is about sixteen-year-old Nalah who leads the fiercest all-girl crew in Mega City. Her dream is to give up her questionable lifestyle and move the the exclusive Mega Towers. Now Nalah must prove her loyalty to the city's benevolent founder for a chance to live in the Mega Towers. She must cross the border in a search of the mysterious gang the Ashé Riders. But the closer she gets to her goal the more she loses sight of everything—and everyone—she cares about.
Can you love someone you can never touch?
In this moving story that's perfect for fans of John Green's The Fault in Our Stars, two teens fall in love with just one minor complication—they can't get within a few feet of each other without risking their lives. Stella Grant likes to be in control—even though her totally out of control lungs have sent her in and out of the hospital most of her life. Will's exactly what Stella needs to stay away from. If he so much as breathes on Stella she could lose her spot on the transplant list. Yet, as the two start to fall in love, distance is harder than it has ever been for either one of them. Now a major motion picture starring Cole Sprouse and Haley Lu Richardson!
11. Afterworlds by Scott Westerfeld
The chapters of Afterworlds alternate between Darcy, a young woman whose teen novel is finally being published, and Lizzie, the protagonist of Darcy's novel, who guides spirits to the afterworld after surviving a devastating attack. Even though the stories are so different, the fun is watching the way they intertwine. And you're essentially getting two books in one, which is a huge win.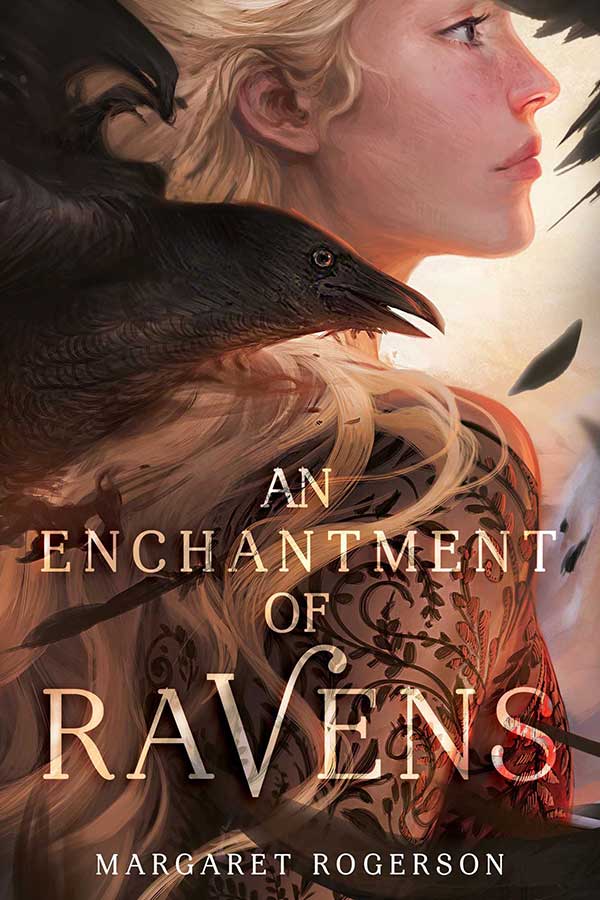 Beautifully written world of faeries? Check. Headstrong heroine? Check. Star-crossed romance between the said heroine and a faerie prince? You bet. All of this in one gorgeous standalone novel? It's basically a dream come true.
Sparrow is a cursed town where every year, three witches seek revenge on the town by possessing the bodies of three girls in order to lure boys into the harbor and drown them. For Penny, this is just the way things are, but when Bo comes to town, clueless to their curse, Penny may be the only one who can help him.
Sometimes when a series includes a romance, it can take several books for your OTP to get together. And sometimes that's just too long to wait. In Starry Eyes, two teens – former friends turned enemies – are forced to reconcile during a camping trip gone wrong. It's hugely entertaining and completely satisfying.
15. Feeder by Patrick Weekes
Lori hunts dangerous aliens alongside an inter-dimensional creature whose massive jaws can bring the monsters into another dimension. But when she finds a group of mutant teenagers being held captive, she quickly goes from hunter to hunted. Feeder is a high-concept adventure with a diverse cast of characters and a rapid-fire pace that will keep you hooked.
16. Freefall by Joshua David Bellin
In this dual narrative that jumps between present and future, Cam and his friends prepare to leave a dying Earth behind for a new planet, while 1,000 years later he wakes to find that their ship is far off course. Social commentary combines with sci-fi adventure as Cam races to discover what went wrong – and if he had anything to do with it.
A year after a classmate is forced from school in the aftermath of her sexual assault, three outcasts join forces to overturn the damaging rape culture at their school. The Nowhere Girls is a personal favorite of mine, with nuanced characters that feel unbelievably real, and a deeply affecting story about healing and the power of female camaraderie.
When Alys was a young girl, two soul eaters killed all the adults in her village, feeding off their souls. Raised in the fearful but devout neighboring village, Alys dares not speak of the connection she feels with the soul eaters or the beast that is said to control them. This is a mesmerizing, gripping tale with a wholly original legend that is easy to get lost in.
Rachael Lippincott, coauthor of #1 New York Times bestseller Five Feet Apart, weaves a captivating, heartfelt, fast-paced love story about learning who you are, and who you love, when the person you've always shared yourself with is gone.

From award-winning author Kelly Loy Gilbert comes a "beautifully, achingly cathartic" (Kirkus Reviews, starred review) romantic drama about the secrets we keep, from each other and from ourselves, perfect for fans of Permanent Record and I Am Not Your Perfect Mexican Daughter. Heart wrenching and so real, this book will snatch your entire day away.
21. The Black Kids by Christina Hammonds Reed

Perfect for fans of The Hate U Give, this unforgettable coming-of-age debut novel explores issues of race, class, and violence through the eyes of a wealthy black teenager whose family gets caught in the vortex of the 1992 Rodney King Riots.

For fans of Serpent & Dove and A House of Salt and Sorrows comes a darkly atmospheric and romantic fantasy about an untrained witch who must unlock her power to free her brothers from a terrible curse and save her home. A very riveting fantasy read, you won't want to put this one down!

Frankly in Love meets Shark Tank in this feel-good romantic comedy about two entrepreneurial Korean American teens who butt heads—and maybe fall in love—while running competing Korean beauty businesses at their high school. This fun enemies to lovers standalone novel will have you wanting to finish this book in one sitting.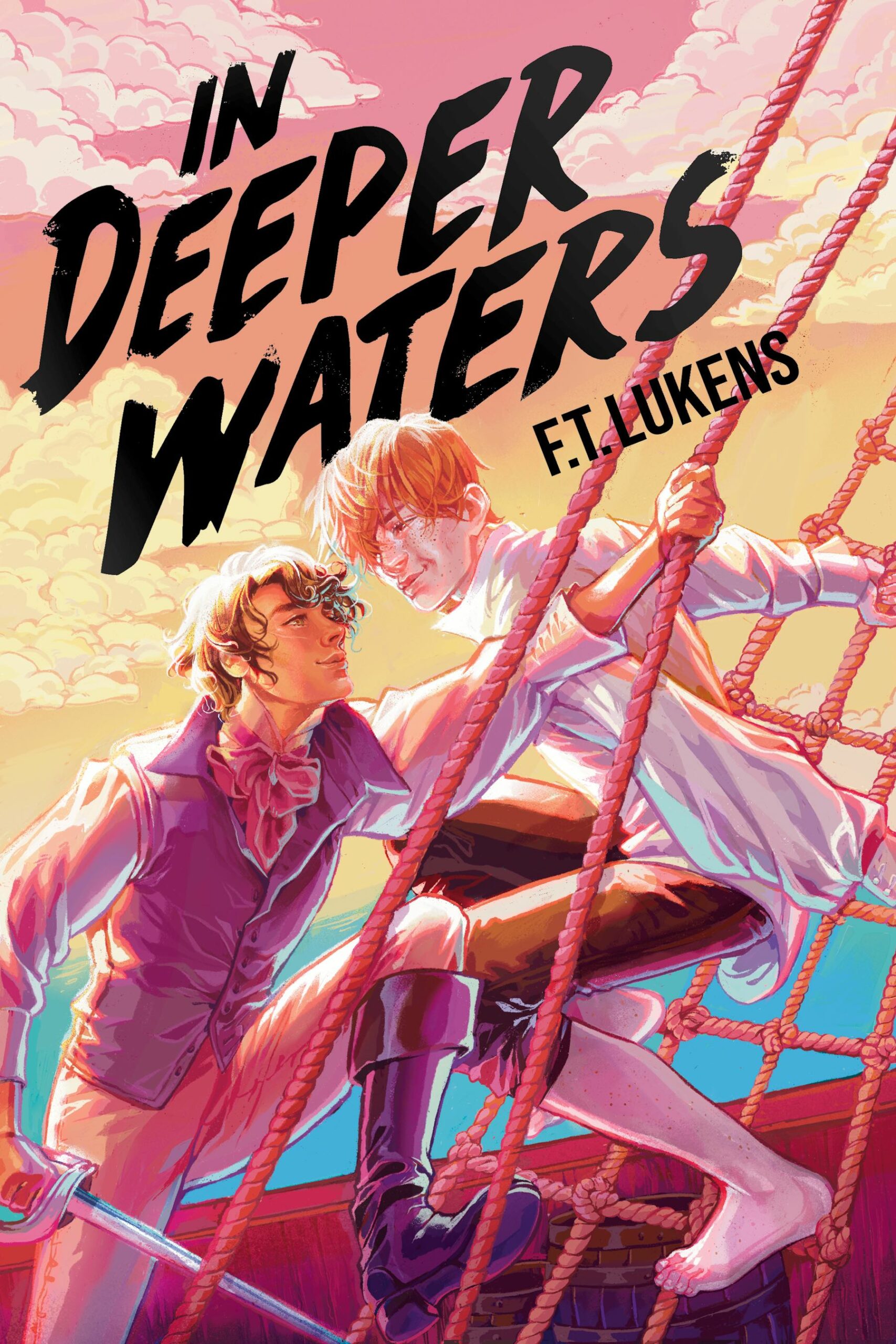 A young prince must rely on a mysterious stranger to save him when he is kidnapped during his coming-of-age tour in this swoony adventure that is The Gentleman's Guide to Vice and Virtue meets Pirates of the Caribbean. This fantasy love story includes pirates, magic, and major sea shanty vibes!
Jason Reynolds and his best bud, Jason Griffin had a mind-meld. And they decided to tackle it, in one fell swoop, in about ten sentences, and 300 pages of art, this piece, this contemplation-manifesto-fierce-vulnerable-gorgeous-terrifying-WhatIsWrongWithHumans-hope-filled-hopeful-searing-Eye-Poppingly-Illustrated-tender-heartbreaking-how-The-HECK-did-They-Come-UP-with-This project about oxygen. And all of the symbolism attached to that word, especially NOW.
26. Briar Girls by Rebecca Kim Wells
The Cruel Prince meets A Curse So Dark and Lonely in this epic reimagining of "The Sleeping Beauty" that follows a teen girl on a quest to wake a sleeping princess in an enchanted forest, while searching for the truth behind her own deadly curse.
Prefer a series, but only if all the books are already available? (We get it, we hate waiting, too.) Then check out this list of completed series that you can read right now!