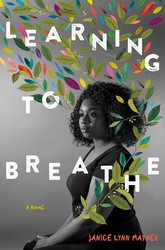 Sixteen-year-old Indy struggles to conceal her pregnancy while searching for a place to belong in this stunning debut novel that's perfect for fans of Amber Smith and Sara Zarr.
Indira Ferguson has done her best to live by her Grammy's rules—to study hard in school, be respectful, and to never let a boy take advantage of her. But it hasn't always been easy, especially while living in her mother's shadow.
When Indy is sent to live with distant relatives in Nassau, trouble follows her. Now she must hide an unwanted pregnancy from her aunt, who would rather throw Indy out onto the street than see the truth.
Completely broke with only a hand-me-down pregnancy book as a resource, Indy desperately looks for a safe space to call home. After stumbling upon a yoga retreat, she wonders if perhaps she's found the place. But Indy is about to discover that home is much bigger than just four walls and a roof—it's about the people she chooses to share it with.