Will she become the legend or break it?
Coming Soon: Bloodmarked
The powerful sequel to the instant New York Times bestselling and award-winning Legendborn—perfect for fans of Cassandra Clare and Margaret Rogerson!
The shadows have risen, and the line is law.
All Bree wanted was to uncover the truth behind her mother's death. So she infiltrated the Legendborn Order, a secret society descended from King Arthur's knights—only to discover her own ancestral power. Now, Bree has become someone new:
A Medium. A Bloodcrafter. A Scion.
But the ancient war between demons and the Order is rising to a deadly peak. And Nick, the Legendborn boy Bree fell in love with, has been kidnapped.
Bree wants to fight, but the Regents who rule the Order won't let her. To them, she is an unknown girl with unheard-of power, and as the living anchor for the spell that preserves the Legendborn cycle, she must be protected.
When the Regents reveal they will do whatever it takes to hide the war, Bree and her friends must go on the run to rescue Nick themselves. But enemies are everywhere, Bree's powers are unpredictable and dangerous, and she can't escape her growing attraction to Selwyn, the mage sworn to protect Nick until death.
If Bree has any hope of saving herself and the people she loves, she must learn to control her powers from the ancestors who wielded them first—without losing herself in the process.
Order your copy of Bloodmarked
Start reading now!
Who is your soulmate from the Legendborn Cycle?
Listen to the Bloodmarked playlist!
Out now: Legendborn in paperback
An Instant New York Times Bestseller!
Winner of the Coretta Scott King – John Steptoe for New Talent Author Award

Filled with mystery and an intriguingly rich magic system, Tracy Deonn's YA contemporary fantasy reinvents the King Arthur legend and "braids together Southern folk traditions and Black Girl Magic into a searing modern tale of grief, power, and self-discovery" (Dhonielle Clayton, New York Times bestselling author of The Belles).

After her mother dies in an accident, sixteen-year-old Bree Matthews wants nothing to do with her family memories or childhood home. A residential program for bright high schoolers at UNC–Chapel Hill seems like the perfect escape—until Bree witnesses a magical attack her very first night on campus.

A flying demon feeding on human energies.

A secret society of so called "Legendborn" students that hunt the creatures down.

And a mysterious teenage mage who calls himself a "Merlin" and who attempts—and fails—to wipe Bree's memory of everything she saw.

The mage's failure unlocks Bree's own unique magic and a buried memory with a hidden connection: the night her mother died, another Merlin was at the hospital. Now that Bree knows there's more to her mother's death than what's on the police report, she'll do whatever it takes to find out the truth, even if that means infiltrating the Legendborn as one of their initiates.

She recruits Nick, a self-exiled Legendborn with his own grudge against the group, and their reluctant partnership pulls them deeper into the society's secrets—and closer to each other. But when the Legendborn reveal themselves as the descendants of King Arthur's knights and explain that a magical war is coming, Bree has to decide how far she'll go for the truth and whether she should use her magic to take the society down—or join the fight.

This paperback edition of Legendborn contains a teaser to the thrilling sequel, Bloodmarked, as well as an exclusive short story from Selwyn Kane's perspective!
Order your copy of Legendborn!
Meet the Author
Tracy Deonn is the New York Times bestselling and Coretta Scott King – John Steptoe Award–winning author of Legendborn, and a second-generation fangirl. She grew up in central North Carolina, where she devoured fantasy books and Southern food in equal measure. After earning her bachelor's and master's degrees in communication and performance studies from the University of North Carolina at Chapel Hill, Tracy worked in live theater, video game production, and K–12 education. When she's not writing, Tracy speaks on panels at science fiction and fantasy conventions, reads fanfic, arranges puppy playdates, and keeps an eye out for ginger-flavored everything. She can be found on Twitter at @TracyDeonn and at TracyDeonn.com.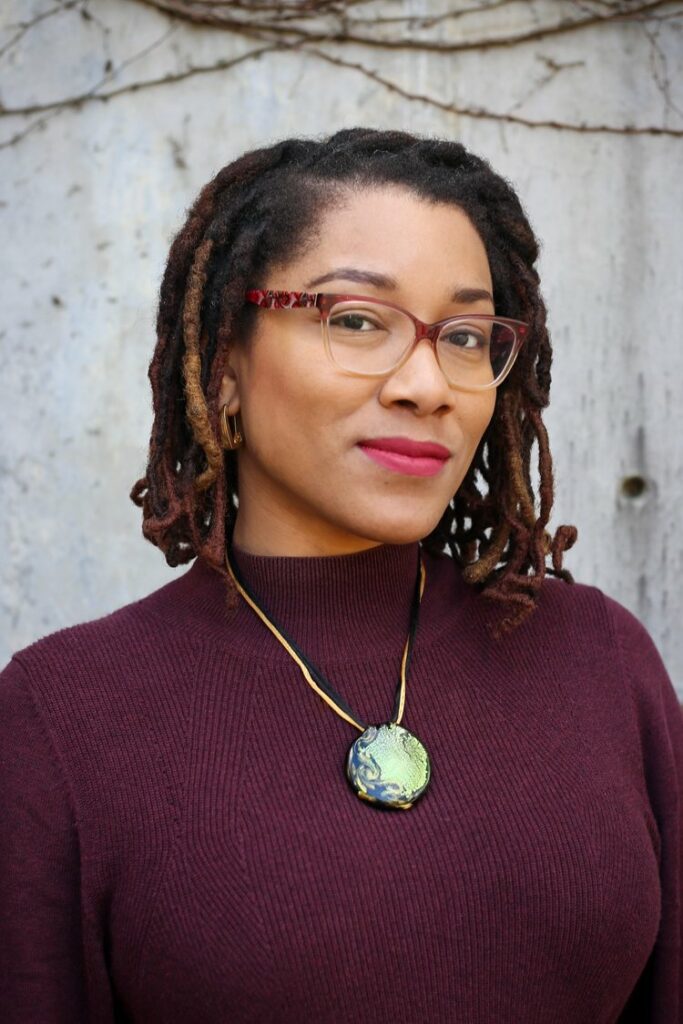 Posts featuring The Legendborn Cycle