Ten years ago today on March 27, 2007, City of Bones, the first book in Cassandra Clare's The Mortal Instruments series, hit bookstores everywhere!
(If you're among the few that haven't read it yet, what're you waiting for? It's a featured free read until April 10th!)
Though ten years may sound like a long time, thanks to all of the Mortal Instruments, Infernal Devices, and Dark Artifices books (not to mention the Mortal Instruments: City of Bones movie and Shadowhunters TV show) the Shadowhunters world has always seemed very relevant. Still, in some ways, it seems like the City of Bones has been a part of our world for so much longer. It's difficult to remember what life was like pre-Mortal Instruments. Personally, I was in seventh grade, mostly trying to navigate the joys (horrors?) of middle school.
Whatever stage of life you were in, I guarantee there was a ton going on. Let's take a look at what the world looked like back on March 27, 2007.
---
TMNT, an animated Teenage Mutant Ninja Turtles movie, had come out the weekend before and took the top spot at the box office.

---
Besides the turtles, if you were heading to the movie theater that week, you could either cry your eyes out during Bridge to Terabithia or see Gerard Butler take on the role of a Spartan warrior in 300. And we were only a few days away from the hilarious Blades of Glory.
---
Though it wouldn't come out for four more months, we were all eagerly speculating about the release of the final Harry Potter book. City of Bones gave us all that much needed dose of magic! Not to mention, a new fandom to join.
---
The Twilight vampire craze was going strong, but The Hunger Games hadn't come out yet.
---
We were in the middle of the final seasons of two of our beloved shows: Veronica Mars and Gilmore Girls. (But don't worry 2007, they will both have revivals!) The O.C. had just finished the month before so we were all still mourning the loss of our favorite characters which had us feeling a little lost.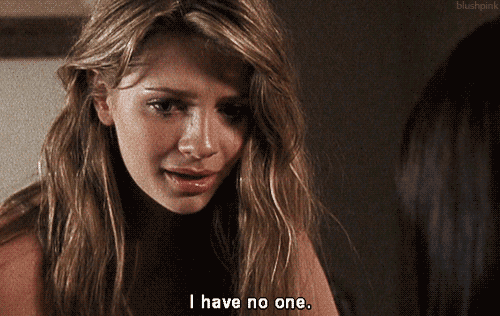 ---
But not to worry! Other popular shows on at this time were Lost, Grey's Anatomy (back when they were still such babies!), The Office, One Tree Hill, and Friday Night Lights.
---
It's hard to imagine a world pre-iPhone, but the very first iPhone release had just been announced a few months before. If you wanted a more advanced device, you had to turn to phones like the Sidekick or BlackBerry. For the rest of us, the Motorola Razr and the LG enV were popular choices.

---
Everyone was wearing denim miniskirts, Ugg boots, and Soffe shorts (and even sometimes all at once).
---
All in all, March 27, 2007 was a pretty awesome time. Looking back we can laugh at some of the trends while we cherish others. But some, like City of Bones and the world of the Shadowhunters, have only grown more special to us.
Do you have any memories from March 2007? What were some of your favorite trends? Let us know in the comments!