Even if you love to read sometimes you can find yourself in a reading slump. Whether it's because you just finished the greatest book of all time and don't know how any other book could ever compare or if every book you've been picking up lately just hasn't captured your attention, slumps can be the worse. That's why you need a quick read that will hook you from the very first page. Below are 10 quick reads that will get you out of your slump and back into reading.
13 Quick Reads Guaranteed to Get You Through Your Reading Slump
Can you love someone you can never touch?
In this moving story that's perfect for fans of John Green's The Fault in Our Stars, two teens fall in love with just one minor complication—they can't get within a few feet of each other without risking their lives. Stella Grant likes to be in control—even though her totally out of control lungs have sent her in and out of the hospital most of her life. Will's exactly what Stella needs to stay away from. If he so much as breathes on Stella she could lose her spot on the transplant list. Yet, as the two start to fall in love, distance is harder than it has ever been for either one of them. Soon to be a major motion picture starring Cole Sprouse and Haley Lu Richardson in March 2019!
Zorie and Lennon were best friends until last year's homecoming dance turned them into bitter enemies. Now they do their best to stay away from each other, but when they're thrust together on a camping trip and then abandoned in the wilderness, they'll have to face the secrets and hidden feelings they've kept buried for so long.
After her father dies in a car accident, Amy's mother decides to move from California to Connecticut, and Amy chooses to embark on a road trip to get away from it all. Accompanying her is Roger, the son of her mother's old friend, and someone Amy barely knows but can't help but fall for.
4. Stay Sweet by Siobhan Vivian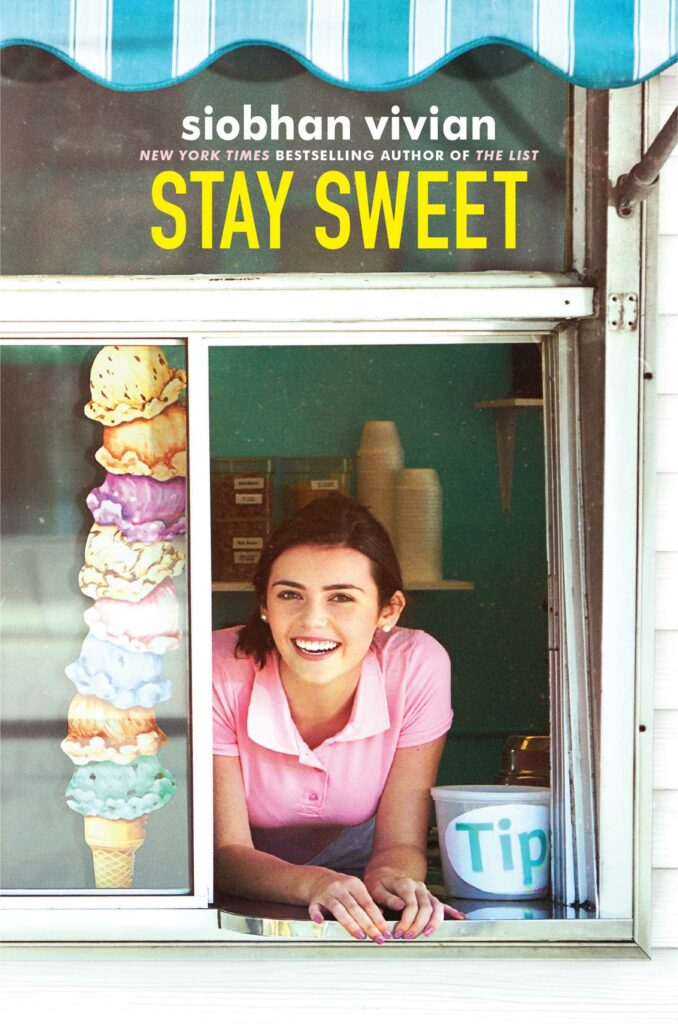 This perfect summer read follows Amelia, who's just been tapped as the "Head Girl" at Meade Creamery, the local ice cream stand founded in 1944 by Molly Meade. However, before Amelia's first day, Molly passes away leaving the future of Meade Creamery up in the air. That is until Molly's grandnephew, Grady, arrives and asks Amelia to stay on to help continue the business… but he has some changes in mind.
Following her graduation from high school, Dimple is ready for a break from her family and her mother's obsession to find her the "Ideal Indian Husband" and is excited to attend a summer program for aspiring web developers. Little does she know Rishi Patel will also be at the summer program and he's been told his future wife will be there and is now on a mission to woo her.
This funny and heartwarming read by debut author Mary H.K. Choi follows Penny and Sam, who end up becoming each other's "emergency contact" after an awkward encounter. Through texts they share their deepest anxieties and secret dreams, all without having to deal with the humiliating weirdness of actually seeing each other.
When Lara Jean Song's secret stash of love letters she's written to all her crushes end up being mailed, her love life suddenly goes from imaginary to out of control.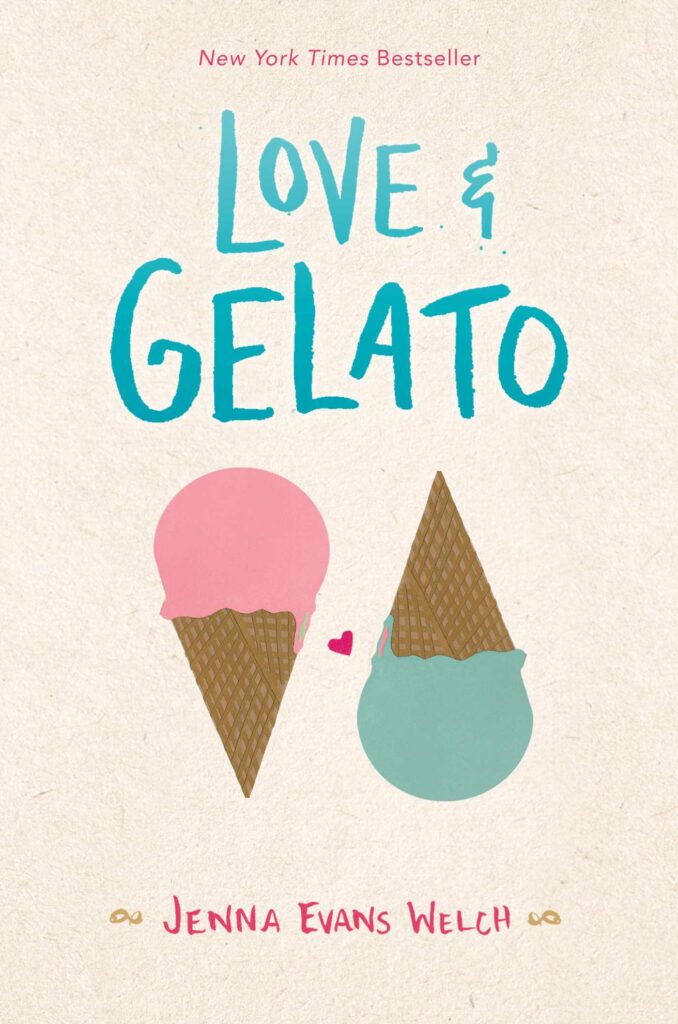 Following her mother's dying wish to get to know her father, Lina finds herself spending the summer in Tuscany wishing she was back home. However, after she's given a journal that her mother kept while living in Italy, Lina discovers a magical world of secret romances, art, and hidden bakeries. A world that inspires her to follow in her mother's footsteps, along with the ever-so-charming Ren.
The summer before freshman year, a misunderstanding turned Kelsey into the school joke and ruined her friendship with David. So when her parent's decided to move away she jumped at the chance. Flash forward to senior year and Kelsey has moved on with a new group of friends and hot boyfriend. But then David's family moves to town and old feelings return to the surface making Kelsey realize she never really let him go and maybe she never wants to.
Mei's parents have sacrificed a lot to give Mei the cushy life she currently lives as a freshman at MIT, which is why she can't find it in her heart to tell them she doesn't want to be to doctor and has a crush on a classmate who is not at all the Taiwanese Ivy Leaguer they'd like her to marry. Can Mei find a way to be herself, whoever that is, before her web of lies unravels?
Isobel is an artistic prodigy with a dangerous set of clients: the sinister fair folk, immortal creatures who cannot bake bread or put a pen to paper without crumbling to dust. They crave human Craft with a terrible thirst, and Isobel's paintings are highly prized. But when she receives her first royal patron—Rook, the autumn prince—she makes a terrible mistake. She paints mortal sorrow in his eyes—a weakness that could cost him his life.
12. The Program by Margaret Rogerson
Sloane knows better than to cry in front of anyone. With suicide now an international epidemic, one outburst could land her in The Program, the only proven course of treatment. Sloane's parents have already lost one child; Sloane knows they'll do anything to keep her alive. She also knows that everyone who's been through The Program returns as a blank slate. Because their depression is gone—but so are their memories.
Where, two centuries ago, three sisters were sentenced to death for witchery. Now, for a brief time each summer, the sisters return, stealing the bodies of three weak-hearted girls so that they may seek their revenge, luring boys into the harbor and pulling them under. Like many locals, seventeen-year-old Penny Talbot has accepted the fate of the town. But this year, on the eve of the sisters' return, a boy named Bo Carter arrives; unaware of the danger he has just stumbled into.