Is there any vacation more summer-y than a road trip? (Is summer-y a word? We say yes.) The second the weather turns warm, all we want to do is hop in a car with our friends and see where the road takes us. Whether you've got a cross-country journey ahead of you (give the World's Biggest Ball of Twine our love!), or just wish you did, here are our favorite road trip novels to keep you entertained along the way.
20 Road Trip Novels To Pack in Your Bag This Summer
Stiggy knows is that he needs to get out of Minnesota after his father's suicide and his girlfriend ghosting him. With no phone, and a just a map of the Great River Road, he heads out in his dad's old car. The only problem is, life on his own isn't exactly what he expected and, soon enough, he finds himself at a crossroads: keep running from his demons, or let them hitch a ride back home with him.
Juan and JD both have plans. Juan is going to get out of El Paso, Texas, on a basketball scholarship and JD is going to be a filmmaker. Fabi doesn't have a plan anymore, not since getting pregnant at sixteen. When Juan and JD embark on road trip to visit Juan's dad on death row (someone Fabi always said was dead), we find out there are some things you just can't plan for…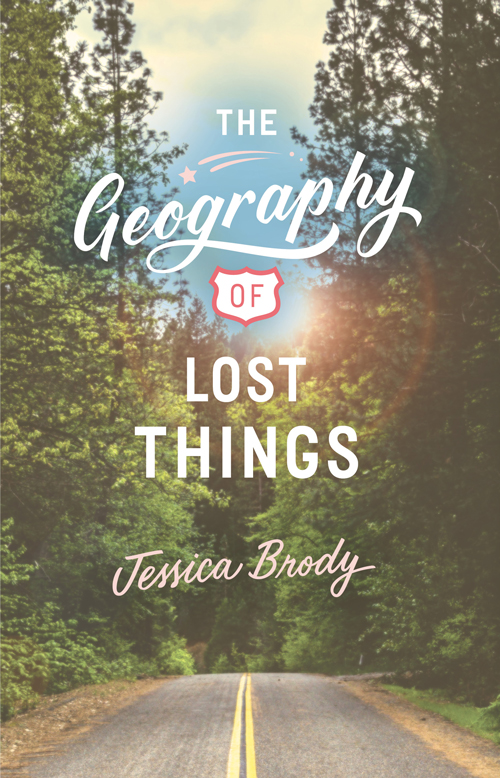 4. Love & Luck by Jenna Evans Welch
Addie has a plan: get through her aunt's wedding in Ireland, ignore her brother Ian & escape to visit her friend Lena in Italy ASAP. When she finds a travel guide called Ireland for the Heartbroken, she's skeptical about its power to heal the wounds of her past, but then she accidentally joins Ian & his cute friend Rowan on a whirlwind tour of the Emerald Isle & she begins to hope the guide can not only heal her broken heart, but also repair her shattered relationship with her brother. That is, if they don't get completely lost along the way.
Amy thinks her life sucks. Her dad recently died, and her mom decides to move from California to Connecticut—just in time for Amy's senior year. To escape from it all, Amy embarks on a road trip, driving cross-country from the home she's always known toward her new life. Joining her is Roger, the son of Amy's mother's old friend. Amy hasn't seen him in years, but her feelings for Roger develop as the miles roll by….
Aspiring artist Dessa Rhodes is a modern day nomad. Her family travels in an RV, their lives defined by state lines, exit signs, and the small communal caravan they call home. Among them is Cyrus, her best friend and long-time crush, whom she knows she can never be with. When your families are perpetually linked, it's too dangerous to take a risk on romance. But when her family suffers an unexpected blow, Dessa must decide: Say goodbye to her nomadic lifestyle and the boy she loves? Or never stop moving?
7. In Honor by Jessi Kirby
Three days after learning of her brother Finn's death, Honor receives his last letter from Iraq. Devastated, she interprets his note as a final request and sets off to California to fulfill it. She's joined by Rusty, Finn's former best friend. Rusty is the last person Honor wants to be with, but as they cover the dusty miles together in Finn's beloved 1967 Chevy Impala, long-held resentments begin to fade, and Honor and Rusty struggle to come to terms with the loss they share.
Ok, so Blood Red Road is not the most traditional of road trip stories, but variety is the spice of life! Saba has spent her whole life in a dried-up wasteland ravaged by constant sandstorms. Civilization has long been destroyed, leaving only landfills for she and her family to scavenge from. That's fine by her, as long as her beloved twin brother Lugh is around. But when a monster sandstorm arrives, along with four cloaked horsemen, Saba's world is shattered. Lugh is captured, and Saba embarks on an epic quest to get him back.
Jordan and Courtney are totally in love. Sure, they were an unlikely high school couple. But they clicked; it worked. They're even going to the same college, and driving cross-country together for orientation. Then Jordan dumps Courtney for a girl he met on the Internet, but it's too late to change plans, so the road trip is still on. Courtney's sure she can tough it out for a few days. But can she? Can Jordan?

Hendrix has made his grandfather an impossible promise—that he'll get him back east to where he first kissed his wife before his Alzheimer's wipes away all memory of her. One hot July night, Hendrix and his friend Corrina steal a car, spring Gpa from his assisted living facility, and take off on a cross-country odyssey from LA to NY. With everyone hot on their heels, Hendrix and Corrina set off to discover for themselves if what Gpa says is true—that the only stories that last are love stories.
To put distance between Rosie and her ex (whose car she may or may not have set on fire, who can really say?), her parents send her on a cross-country road trip with responsible, reliable neighbor Matty. Forget freedom of the road–Rosie wants to hitchhike home and win her ex back. But her determination starts to dwindle with each passing mile. Because Rosie's spark of anger? It may have just ignited a romance with someone new…
After her mother died, it's all Tessa can do to keep her friends, her boyfriend, and her happiness from slipping away. Her father's solution? An impromptu road trip that lands them in Tessa's grandmother's small coastal town, where Tessa can't help but feel even more lost. Untils he meets Henry Lark. He understands the relationships that matter. More importantly, he understands her. A secret stands between them, but Tessa's willing to do anything to bring them together—because Henry may just be her one chance at forever.
Finn has two things going for him: his best friend, the possibly-insane-but-definitely-excellent Cade Hernandez, and Julia Bishop, the first girl he's ever loved. Then Julia moves away. Feeling restless, Finn embarks on a road trip with Cade to visit their college of choice in Oklahoma. When an unexpected accident happens and the boys become unlikely heroes, they take an eye-opening detour away from everything they thought they had planned—and learn how to write their own destiny.
Jason Carrillo came out to his basketball team and lost his university scholarship. Now that he's graduated, he's been asked to speak at the opening of a gay and lesbian high school across the country. When his boyfriend, Kyle, hears about it, he jumps at the chance to go with Jason.  But can their romance survive two weeks crammed together in a car? And can their friend Nelson, who's looking for a soul mate of his own, handle being the third wheel on this road trip?
Hattie has just discovered she's pregnant with her best friend Reuben's baby, who has run off to Europe to "find himself." When her great-aunt Gloria (who no one even knew existed) comes crashing into her life, Hattie sets out with her on a road trip of self-discovery—Gloria to finally confront the secrets of her past before they are erased from her memory forever and Hattie to face the hard choices that will determine her future.
Owen, Frank, Audrey, and Jin-Ae have one thing in common: they all want to die. When they meet online, the four teens make a deadly pact: they will escape together on a summer road trip to visit the sites of celebrity suicides…and at their final destination, they will all end their lives. As they drive cross-country, bonding over their dark impulses, sharing their deepest secrets and desires, living it up, hooking up, and becoming true friends, each must decide whether life is worth living–or if there's no turning back.
In an effort to keep Ruby occupied and mend her own broken heart, Ruby's mother Ann drags Ruby to the weekly book club she runs for seniors. At first Ruby can't imagine a more boring way to spend an afternoon, but she is soon charmed by the feisty group. When it is discovered that one of the group's own members is the subject of the tragic love story they are reading, Ann and Ruby ditch their respective obsessions to spearhead a reunion between the long-ago lovers.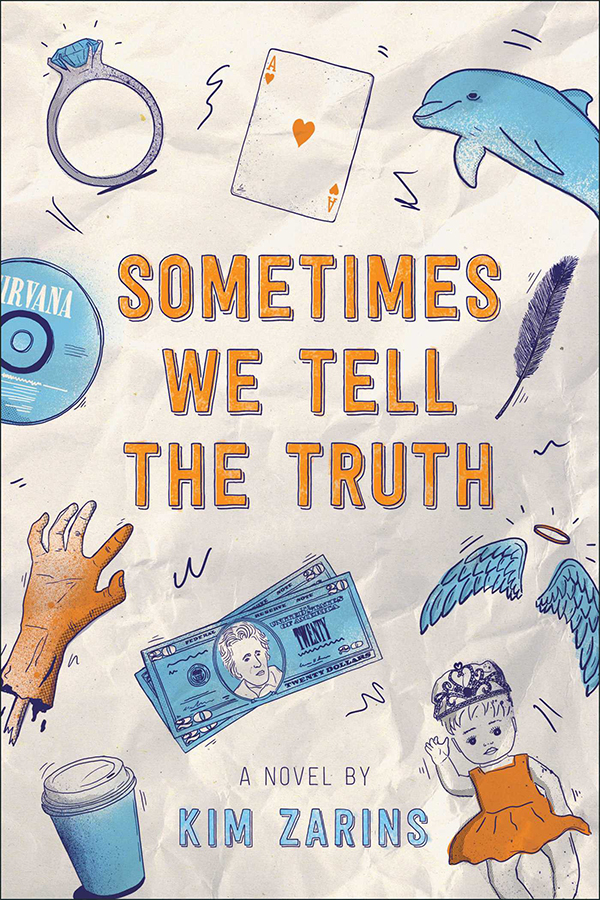 In this contemporary retelling of The Canterbury Tales, a group of teens on a bus ride to Washington, DC, each tell a story—some fantastical, some realistic, some downright scandalous—in pursuit of the ultimate prize: a perfect score.
Peyton and Jace have broken up, but they've been thrown together on a road trip. Awkward. One of them is lying about the destination. One of them is pretending not to be leaving something behind. And neither of them is prepared for what's coming on the road ahead…
When Winston's absentee mother, Skye Harper (that's her stage name), sends a letter asking for help, Winston's Nanny says the best way to give it is to take a cross-country road trip—in a "borrowed" motor home—to go find Winston's mother once and for all. With a cute stowaway named Steve along for company and an adventure on the horizon, this is sure to be a summer to remember.