It's the holiday season!! All I Want for Christmas is You is back on the radio and the smell of hot cocoa is in the air. In the spirit of gift-giving, we here at Riveted by Simon Teen continue the tradition of telling you what books from this past year we recommend as the perfect gifts for your loved ones. Hope you have a happy and bright holiday!
Our Favorite Books from 2020 That We Love to Give (and Get) This Holiday Season!
Savannah recommends Legendborn by Tracy Deonn
Looking for a thrilling King Arthur reimaging that's filled with bomb a** characters, secret societies, and Southern Black Girl Magic? Look no further than Legendborn. With an insane amount of world building Deonn transports you into the story with demon attacks and life or death challenges. Yet she tempers the action by interweaving deeper message of loss, grief, and what it's like being a Black girl in a place that wasn't built with you in mind.
I'm cheating and choosing BOTH new Cassandra Clare titles from 2020 because honestly, how could I not? Chain of Gold started a new trilogy and, as it features the descendants of our fave characters from the Infernal Devices trilogy, gave us so many new characters to love (I'm looking at you Matthew and James!!). I'm literally counting down the seconds until Chain of Iron comes out in 2021. Luckily, I have The Lost Book of the White to tide me over and get all up in my feels while I wait. In this delightful romp through Shanghai (and at least one hell dimension), Magnus and Alec, and all their friends from the Mortal Instruments, save the world YET AGAIN. Do we even deserve them? (Yes, yes we do).
Chloe Gong's These Violent Delights has it ALL: enemies-to-lovers romance (inspired by Romeo and Juliet), an action-packed feud between rival gangs, and a mysterious river monster threatening the city. Plus, it's set in gorgeous 1920s Shanghai and explores themes of political power struggles, imperialism, and gender.
TODAY she hates him. TONIGHT she likes him. TOMORROW she loves him. This adorable and 110% relatable romp takes place over 24-hours on the last day of school for rival over achievers Rowan and Neil. It's an enemies to lovers romance you won't want to put down. HIGHLY recommend this gem of a novel!
Cass recommends The Black Kids by Christina Hammonds Reed
The Black Kids is the kind of book that really gets you thinking—and asking yourself BIG questions. Get ready to experience the 1992 Rodney King riots through Ashley Bennett's eyes and see how it reflects the protests that occurred earlier this year.  You'll be glad you picked this one up.
A Cuban Girl's Guide to Tea and Tomorrow by Laura Taylor Namey is the perfect new read for anyone looking for a delightfully sweet love story with a side of delicious Cuban cuisine! The novel follows Miami Cuban teen baker, Lila Reyes, who travels to England to heal after a summer of heartbreak, and meets a charming teashop clerk along the way. This is the heart-soaring, uplifting story that everyone needs right now!
This is the coven of my dreams! When We Were Magic balances the shocking absurdity of accidental death-by-magical-misfire with the very real guilt and grief of managing the fallout. Strong friendships pull Alexis through her witchy angst, and her secret crush on her best friend, Roya, will hit you right in the yearning.
Jennifer De Leon's debut is a young adult coming‑of‑age novel about Liliana Cruz, a first generation Latinx teen trying to fit in at her new, predominantly white school. The story explores racial tensions, immigration issues, and growing up. Through Liliana's eyes, we encounter the reality of microaggressions, and the struggle of relating to those around her while also getting them to understand her. Liliana's voice is genuine, funny, and real, and I love that she's a natural‑born writer and storyteller. This story will leave you wanting more.
If you love Beauty & the Beast, this swoony retelling might just be for you! When the Emerson clan targets Jaya Rao's little sister in their centuries-old feud, Jaya swears to seek revenge by making Grey Emerson fall in love with her…only to break his heart. Yet, her plan goes awry when she is inexplicably drawn to Grey, who dreads an inevitable ancient curse he's doomed to accept upon his 18th birthday. Can these star-crossed lovers avoid their seemingly fated un-happy ending? 
Lisa recommends Shine by Jessica Jung
Dive into the competitive, high-stakes world of K-Pop in Shine, written by K-Pop legend Jessica Jung! Follow Rachel Kim, a Korean-American DB Entertainment trainee, who's on the cusp of achieving her dream to become an idol . . . if only she can avoid catching feelings for K-Pop star Jason Lee. No matter if they're ARMY, Blink, or both, SHINE is the perfect gift for the K-Pop stan in your life!
Francie recommends All This Time by Mikki Daughtry and Rachael Lippincott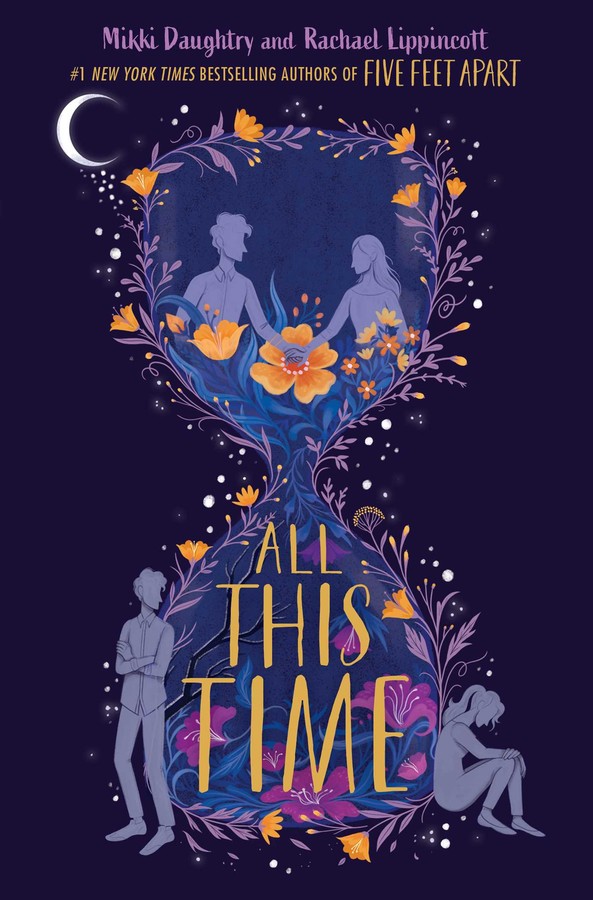 This book is a whirlwind of romance, drama, and self-discovery that took me completely by surprise. With a catastrophic accident at the very start of the book, I was on the edge of my seat for every twist and turn this book threw at me—which was MANY! All This Time is emotional and raw, but has that pure feel-good vibe at its core,  making it a perfect heart-melter this holiday season.
Annika recommends Love & Olives by Jenna Evans Welch
This book is perfect for anyone who's been wanting to travel all year and hasn't been able to. Love & Olives takes place in beautiful Santorini, Greece and the descriptions will make you feel like you are on the island along side the protagonist, Liv. Not to mention the romance in this book is positively swoonworthy!
I read this curled up on the couch on a weekend in November, sipping on hot tea. Sia Martinez and the Moonlit Beginning of Everything  transported me to the Arizona desert and I ended up reading the entire book – all 415 pages – in one sitting! The story made me reflect on so many things in life: politics, family, friendship, romance, and spirituality, just to name a few. You won't regret getting this book that reads like a cross between a Netflix thriller and a poem.
I Killed Zoe Spanos is the perfect thriller, it keeps you on the edge of your seat, and you don't know who to trust. I was absolutely shocked by the ending and couldn't wait to discuss it with my friends who read it. I can't wait to give it to a friend for the holidays and discuss it with them!
Recommended for You is the perfect book to curl up with next to a fire or under your favorite reading blanket. What's cozier than rival booksellers falling in love during the holidays? Get ready to swoon during the perfect snowy scene!
Chantal recommends Chasing Lucky by Jenn Bennett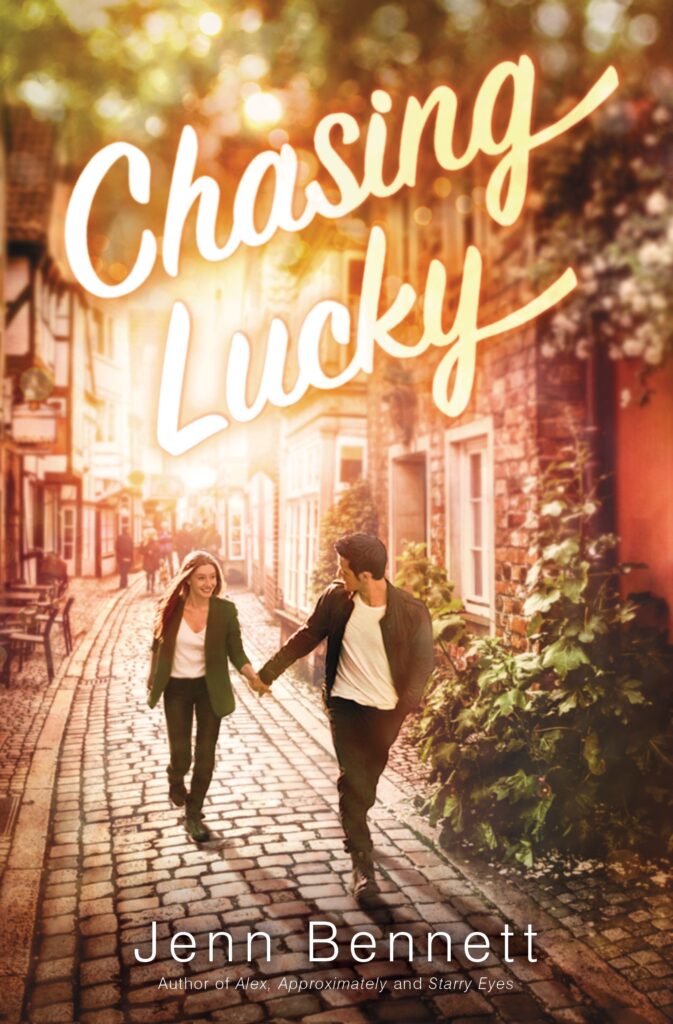 No one writes a more engaging, swoonworthy, and witty romance than Jenn Bennett – and Chasing Lucky is her best book yet! Take this delicious journey with Josie and Lucky as they navigate hometown scandals, family secrets, and the very, very thin line between love and hate. An irresistibly dreamy read!
This dark atmospheric family story is a perfect read to curl up with on a winter evening. It's mysterious, twisty, and the good kind of sad, but it's the three sisters' relationships that knit this story together so beautifully.