There's a reason relationship experts will tell you to marry your best friend. When a pair of close friends move toward becoming a couple, you know that their attraction is rooted in a deep sense of care. No insta-love to be found here! Read on for some of our favorite examples of friends who realize that there might be another, more romantic element to their connection.
16 Friends to Lovers Romances That Will Make Your Heart Swoon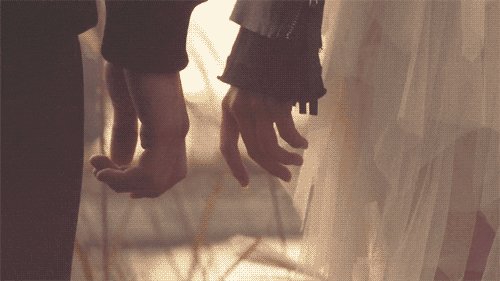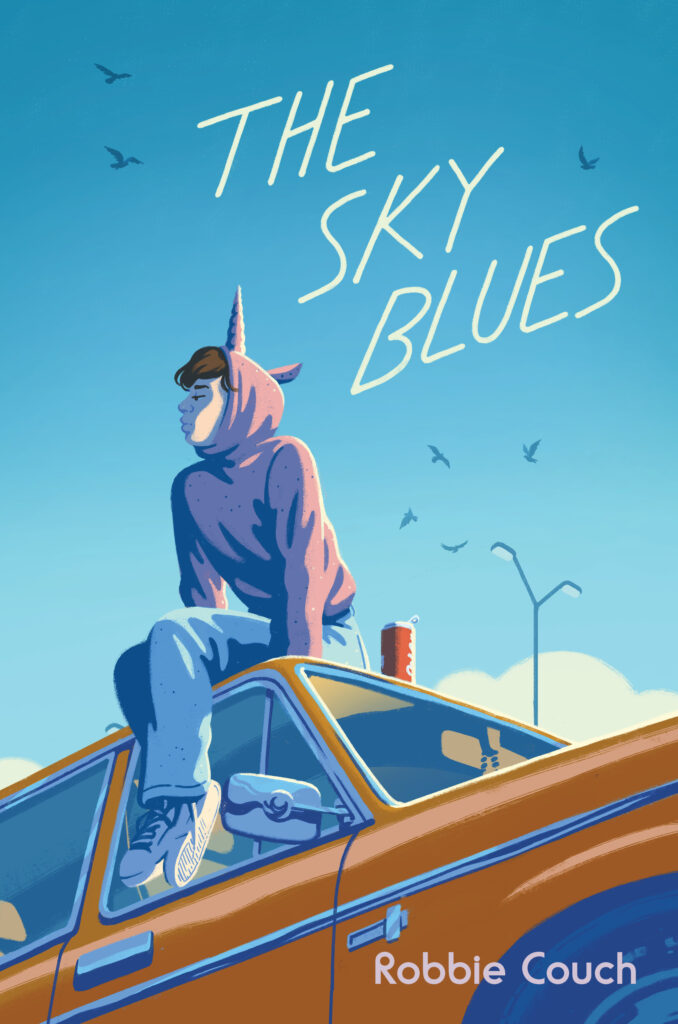 Sky is determined to ask his crush, Ali Rashid, to prom, even though he's not sure whether Ali is into guys. Might as well shoot his shot, right? But when Sky's plans get leaked to the school in a cyberbullying attack, he and his friends (and Ali!) band together to show the bullies that homophobia has no place in their small town. Ali is interested in someone else, but one of Sky's friends might be interested in him. It's delightful to pick up on the clues even while Sky remains completely clueless.
Halle dreams of becoming a YA book publicist, so she creates an online persona, Kels, who pairs books with cupcakes decorated to match their covers. Years of hard work have led to a sizable social media following and a few great internet friends. Halle finds online friendship to be easier, because Kels is cool and funny and has the power of the backspace key to make sure she says the right thing. She's miles away from Halle's social awkwardness IRL. Her best online friend is Nash, a boy for whom she might have more than friendly feelings. So when she moves to a new town and randomly runs into Nash (!!!), she finds herself in a love triangle with only two people. Halle likes Nash, but Nash likes Kels, who is secretly Halle. Hilarity—and more sweetness than a cupcake!—ensue.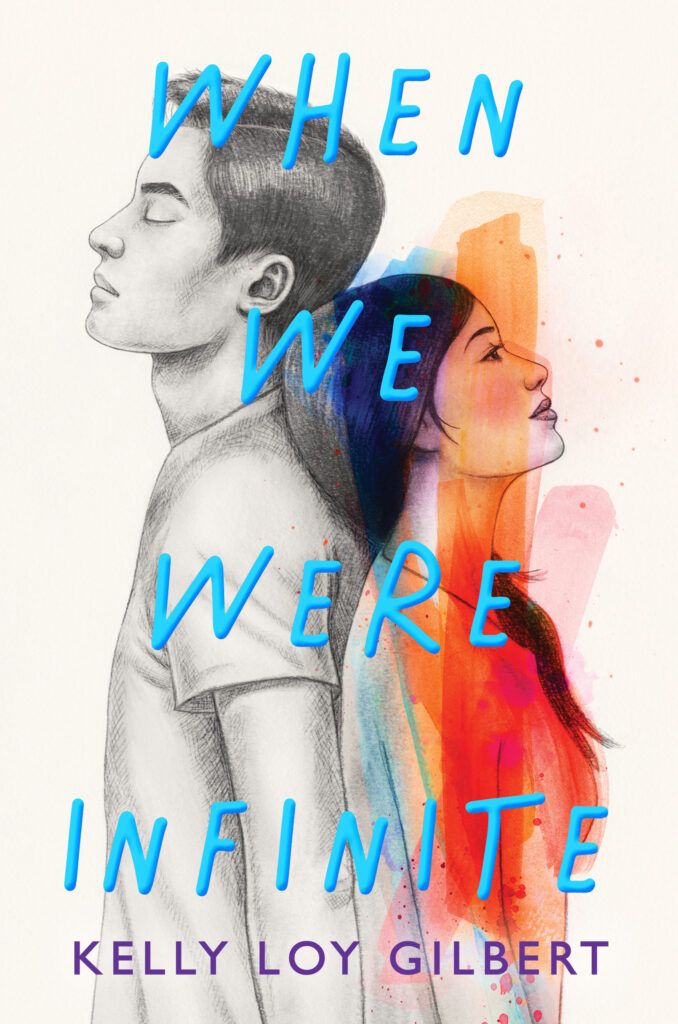 The best thing in Beth's life is her tight-knit group of friends: Sunny, Brandon, Grace, and Jason. The only secret Beth has never told them is that she is desperately in love with Jason. He's super smart, a dazzling violinist, and well-liked. But everything gets more complicated when she witnesses an act of domestic violence against him, and she realizes that he's been suffering in ways he's never shared with anyone. Beth has to figure out the best way to be there for him, even as she's haunted by her own family struggles and her fears about the future. Beth, Jason, and the others are all such fully-realized characters, and while this potential romance is infused with lots of sadness, their strong friendship will keep you hopeful.
Ari meets Dante at an El Paso pool in the summer of 1987. Dante offers to teach Ari how to swim, which leads to an instant friendship for this unlikely pair. Both feel like outsiders for different reasons, but one unspoken factor in their easy connection is their shared grappling with their sexuality. A slow burn that advances in long conversations and deep introspection will keep the pages turning as you cheer for the two of them to find themselves . . . and maybe find romance with each other. If you're moved by author Benjamin Alire Sáenz's poetic, spare prose in this multi-award-winning masterpiece, keep an eye out for the sequel, Aristotle and Dante Dive into the Waters of the World—coming October 2021!
Zorie and Lennon were childhood best friends, and the other kids in school always joked that they were secretly dating. Which didn't stop them from secretly dating in what they called the Great Experiment. But the Great Experiment ended with tears at homecoming, and since then, Zorie hasn't wanted anything to do with him. She describes his all-black macabre aesthetic as "if an evil anime character sprang to life." He's the last person she would want to get lost in the woods with. Unluckily for her, she's going to have to problem solve her way back to civilization with him, all while struggling to ignore their chemistry, which is just as strong as ever. For all my fellow fans of friends-to-enemies-to-lovers, this one's for you.
Emily and Blake were childhood buddies who got into such hijinks as lighting sparklers inside and leaving scorch marks on the living room floor. But Blake moved to Hawaii in second grade, and they don't see each other again until Blake moves back to town and crashes community bingo night. She also crashes Emily's brain, because she is distressingly gorgeous. Emily is trying to repair her floundering relationship with her ex-boyfriend, the guy who earned her late mother's stamp of approval, but she just clicks with Blake in a way she and her ex never did. As she and Blake embark on a summer of adventure, she might just find the courage to tell Blake how she really feels.
If you like friends-to-lovers but miss the drama of forbidden romance, might I interest you in Emma Carstairs and Julian Blackthorn? They grew up together and helped each other survive trauma, and their deep bond led them to choosing each other as parabatai. But when they start developing romantic feelings for each other, they are devastated to learn that a romance between two bonded parabatai is not only a taboo but actively dangerous. Can they settle for staying the fiercest of friends? Or will they risk everything to be together?
Caroline "Chuck" Wilson's family has owned their bowling alley for generations, but they haven't been making ends meet for a while. Along with the financial stress, Chuck is suffering from a best friend breakup with Beckett, a guy with perfect hair, chill vibes, and charm for days. The two of them had been best friends since third grade, but Becket told a secret that wasn't his to tell and Chuck doesn't trust him anymore. Now she's trying her hardest to forget about her secret crush. But when Beckett comes to her with a plot to save her family's bowling alley she finds it impossible to refuse. And the more time they spend together, the more she wonders whether he might earn her trust back after all. Another great showing for friends-to-enemies-to-lovers!
Peter was Lara Jean's first crush and first kiss, but this all happened years ago when they were just kids. She dealt with it like she dealt with every other unattainable crush: she wrote him a love letter, never sent it, and got over him. But when Lara Jean's forgotten love letters get sent to all of her old crushes without her permission, Peter agrees to a fake dating arrangement until the awkwardness blows over. But the years haven't diminished their natural chemistry at all, and Lara Jean soon finds herself falling for him all over again—which is decidedly against the rules of the fake dating contract. Stick around for the sequel, P.S. I Still Love You, in which yet another childhood friend comes back into Lara Jean's life.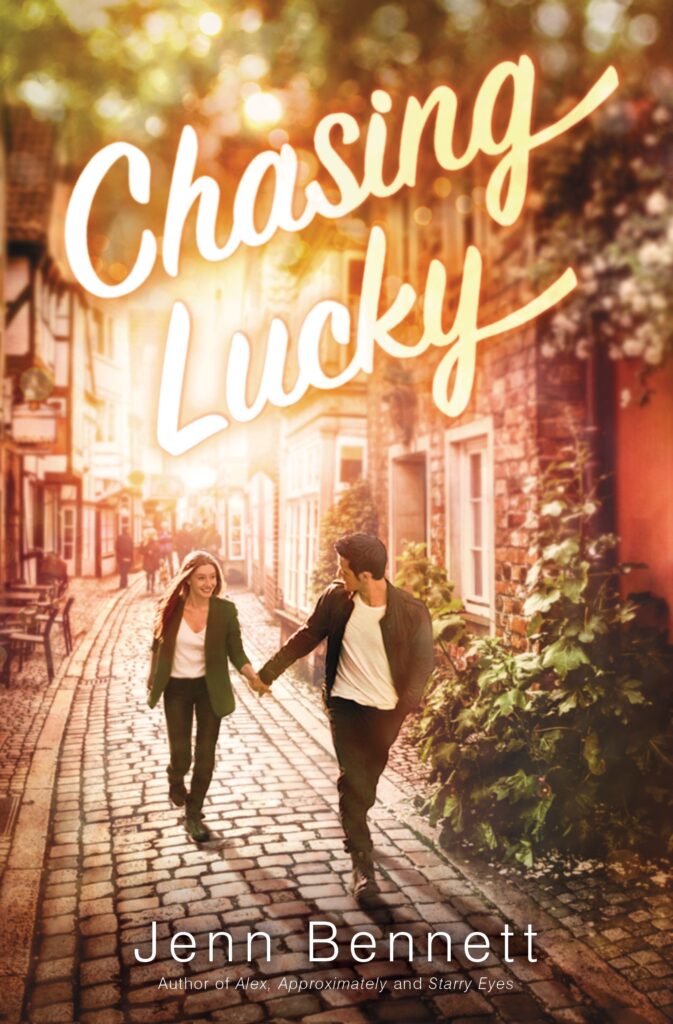 Who says you can't have friends-to-lovers and the brooding bad boy love interest in one story? Not Jenn Bennett, that's for sure! When Josie and her mom move back to the town she grew up in, Josie barely recognizes her childhood best friend. Now he wears all black, rides a motorcycle, and has a smoky voice and a breathtaking smile that make Josie reconsider everything she thought she knew about him. But he's unwelcoming to her until, out of nowhere, he covers for her after a poorly executed act of revenge lands Josie in trouble. Maybe this rebel boy has a secret heart of gold? But for now, as his fellow bookshop employee says about him, "he just reads and sulks." Honestly? Been there.
When Alexis accidentally kills her prom date with witchcraft gone wrong, her coven has her back through the horrific aftermath. But it is with fellow witch Roya that Alexis is able to be most vulnerable and finds the deepest comfort. Alexis and Roya embody that tender, unsure period when you're having new feelings about your friend, but you aren't sure whether they're returned. Every little gesture becomes the source of immense secret joy and also something you can never think about because they're your friend and you don't want to make it weird.
April has been friends with Nate since they were kids and her family moved in next door. Nate is always coming into the kitchen through the back door, and April feels totally comfortable around him. Sure, it's weird how much Nate complains that the guy she's talking to is such a bro, but she doesn't think much of it. But when her tense relationship with her strait-laced older sister ratchets up, the bro can't be there for her like Nate can. Maybe the guy she's looking for has been here the whole time.
Bailey is a self-proclaimed evader. She'll do anything to avoid confrontation and awkward situations, and she prefers to scope out a situation before throwing herself into it. So when she moves across to the country to the same California town as Alex, the guy she's been messaging on an app for film buffs, she fantasizes about finding him in real life and wonders whether he would measure up to her expectations. But when she starts falling for charming surfer guy Porter, she can't decide where her heart truly lies: in her steady but distanced friendship with Alex, or her in-person complicated friendship with Porter?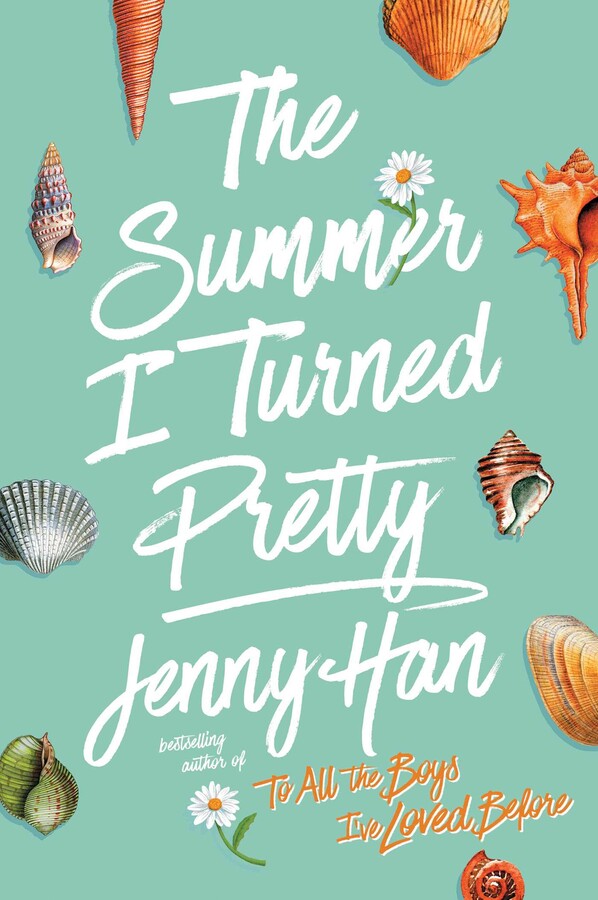 Belly lives for the summers she spends at the beach house. The only thing better than the ocean is staying next door to Conrad and Jeremiah, two brothers who have been her friends since birth. She's had feelings for brooding Conrad for as long as she can remember, but he's never returned her affections. But this summer, they're all a year older and their relationships feel different. Even easygoing Jeremiah is catching her eye in a way he hasn't before. Full of transportive descriptions of a beach getaway and young love, this is the perfect breezy summer read.
15. Slayer by Kiersten White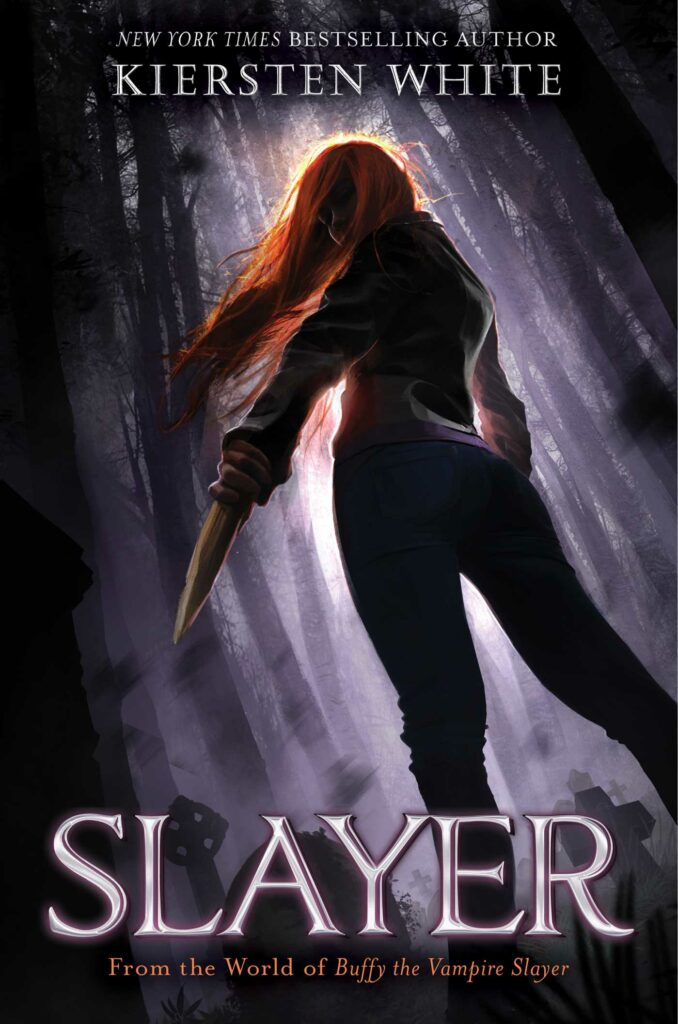 Nina and Leo had an amazing Buffyverse meet-cute: when they were kids, he saved her from a murderous vampire. She couldn't help but fall in love with him. But now she hasn't seen him in three years, isn't sure he's alive, and their last interaction involved someone reading her secret love poems to him. She can't think about it without feeling mortified. So when Leo unexpectedly comes back into her life, she hopes he's forgotten all about that. And there's no way him swearing an oath to protect her as her Watcher will reawaken anything in either of them . . . right?
Full disclosure: Wings of Ebony has two potential love interests, and we'll see how things shake out when the story continues in the second book. But one of them is Julius, Rue's first and ex-boyfriend, a guy from her neighborhood, now a friend and ally in saving Rue from wicked magic-wielders. If Julius comes through as Rue's endgame in this series, the author will have pulled off the elusive combination of friends-to-lovers with a second chance romance twist. All friends-to-lovers fans, this is your call to declare yourselves #TeamJulius.