If you're like us, you're a book lover who also loves Korean dramas. For K-drama fans, the post-drama stupor of binging another sixteen-episode series can be difficult to recover from. But maybe these books paired with your favorite K-dramas can help!
Book Recommendations Based on Your Favorite K-Drama
Name a more iconic and classic K-Drama than Boys Over Flowers? You gotta love that 2009's style, overacting, and, of course, the love triangles! Want the similar energy of a hard-won romance with classics nostalgia? Then Better Than the Movies is the book for you! Rom-com aficionado Liz Buxbaum has been in love with aloof cool guy Michael for forever. She's determined to win him over and get her happily-ever-after moment, even if that means getting help from the annoyingly attractive boy next-door.
Monsters, star-crossed lovers, who of us didn't jump on this drama the minute it dropped? If you're as in love with this show as we are, then pick up These Violent Delights. The year is 1926, and Shanghai hums to the tune of debauchery. Rival gangs whose heirs still harbor love for one another, despite an unforgivable betrayal, must find a way to work together to stop a mysterious monster that's causing people to dissolve into madness.
3. Search: WWW — Shine by Jessica Jung
As a corporate drama with career-driven and inspiring female leads, Search: WWW combines the best parts of K-dramas in a refreshingly unique way. If you loved the competitive and driven women in Search: WWW, then you'll enjoy global K-Pop star Jessica Jung's protagonist Rachel Kim in Shine. With female leads that struggle to balance their personal desires and romance with their passion to succeed professionally, the women in Search: WWW and Shine are ready to protect what's important to them and are prepared to do so at all costs.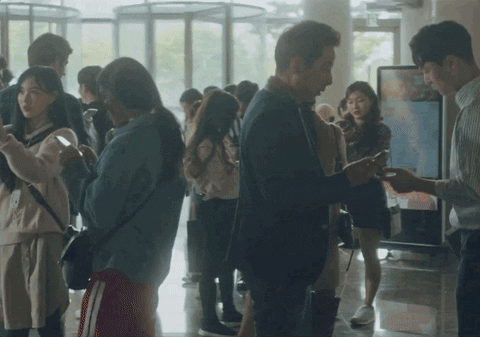 4. Doom at Your Service — Yolk by Mary H.K. Choi
When Tak Dong-gyung finds out that she's has a terminal form of cancer, she struggles to accept her diagnosis. Doom at Your Service and Yolk both address themes of family relationships and the internal conflict of processing illness. When Jayne's older sister June, the model student, daughter and career woman, is diagnosed with terminal cancer, she commits insurance fraud by pretending to be Jayne. What follows is a story that centers the sisters' conflicted relationship and Jayne's own struggles with "making it" in NYC as a fashion school student while coping with mental health issues and an eating disorder.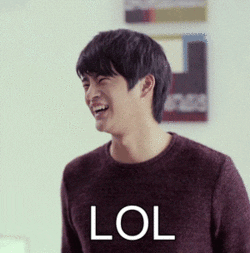 5. Itaewon Class — Stay Sweet by Siobhan Vivian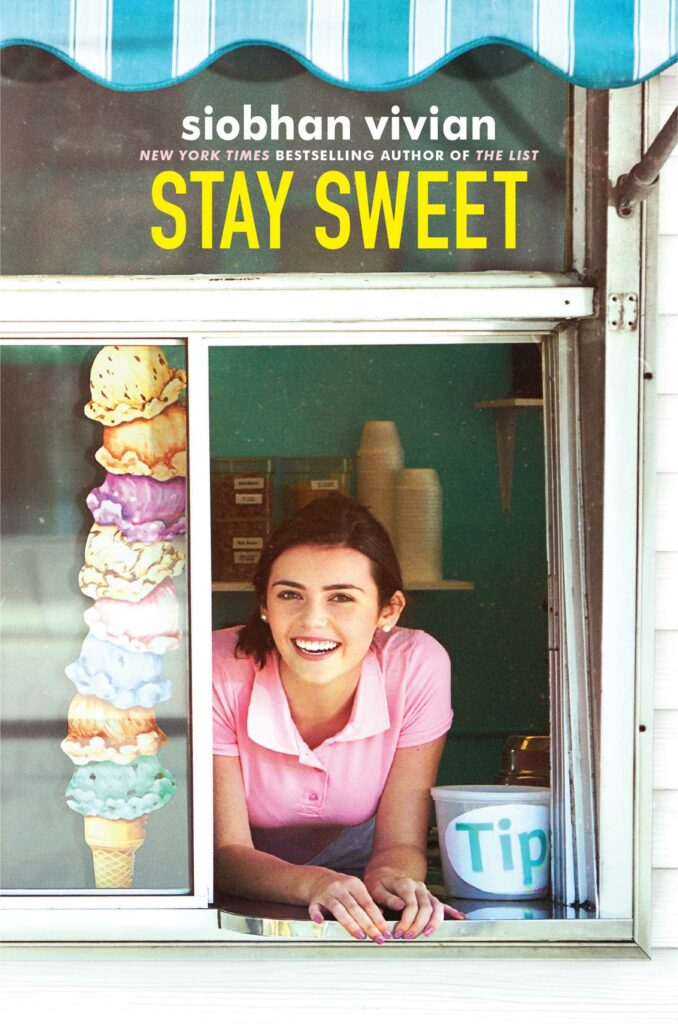 Personally, this drama had us BAWLING. We love a K-drama about a hard-working, determined group of friends making their dreams a reality. Stay Sweet gives you just that, but sweeter (you see what we did there? 😏). The historic Meade Creamery ice cream stand has been run by local females since its founding in 1944. Follow Amelia's story of love, feminism, and ice cream that'll be sure to tug on those heart strings.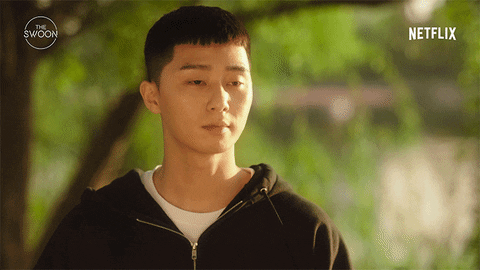 6. Her Private Life — Rent  a Boyfriend by Gloria Chao
A favorite romantic trope for drama and book lovers alike is the fake contract relationship that turns real. The slow burn fake-to-real relationship in Her Private Life was beautifully done, with the bonus of being set in an art gallery. You may have already picked up To All the Boys I've Loved Before, but have you read Gloria Chao's Rent a Boyfriend? If you love the art and contract relationship in Her Private Life, then Rent a Boyfriend is the ideal next read!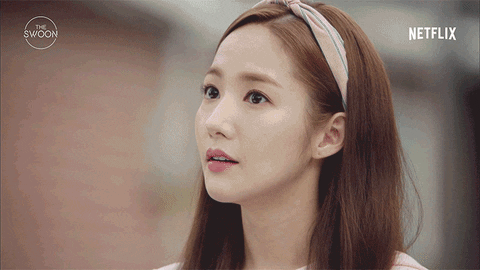 Cinderella and the Four Knights has several classic K-drama tropes: poor girl and rich boy relationship, the protagonist and love interest living under the same roof, and, of course, love triangles. And, except for the staple K-drama poor-girl-rich-boy trope, Megan Meade's Guide to the McGowan Boys has all these factors. When Megan's parents move to South Korea because of their work as army doctors, Megan opts to stay in the States with their family friends, the McGowans. As the only girl in a household of seven boys, the McGowan household is a new terrain to navigate for Megan, and drama ensues.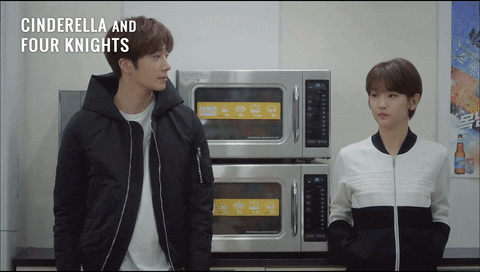 8. Hotel Del Luna — The Infinity Courts by Akemi Dawn Bowman
If you fell in love with the beautiful cinematography and rich scenery of Hotel Del Luna, then you'll love the world Akemi Dawn Bowman paints in The Infinity Courts. It's no spoiler that the main character Nami Miyamoto dies within the first five pages and the heart of our story takes place is the afterlife, one that is controlled by an AI entity hell-bent on destroying humanity.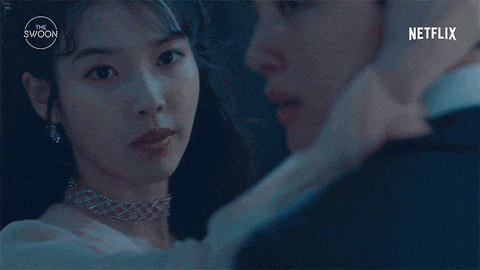 Start-Up has a more than healthy dose of sibling rivalry and a resourceful protagonist determined to win. If you enjoyed the underdog and competitive elements in Start-Up, then you'll love those elements in Crown of Feathers. The Phoenix Riders' struggle to rebuild their ranks and Veronyka's fight to step out from her sister's shadow will remind you of the rivalry found in this K-drama.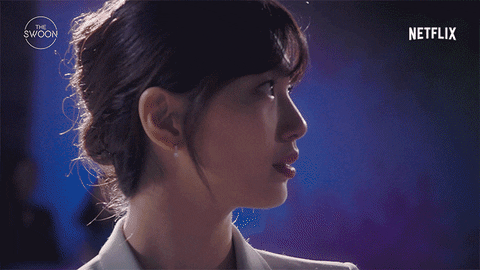 10. Guardian: The Lonely and Great God — For All Time by Shanna Miles
The larger-than-life romance of Guardian: The Great and Lonely God (alternate title: Goblin) is a centuries-destined love with fantastical elements involving beings such as grim reapers and ghosts. Bonus elements include bromance, well-developed subplots, and side characters that you will fall in love with. If you enjoyed this classic K-drama, then try picking up another love story for the ages: Shanna Miles' For All Time. Tamar and Fayard are star-crossed lovers determined to break the cycle that has torn them apart across lifetimes. Tamar and Fayard are struggling to break a cursed fate, which will require a huge sacrifice—the question is, will they be able to make it?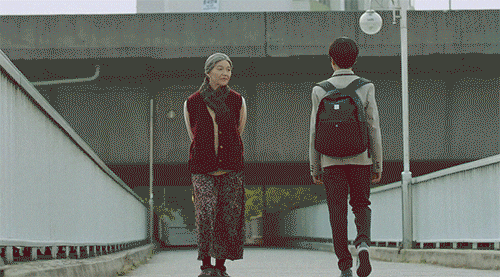 This wholesome drama features student athletes and themes of first love, friendship, and family. When Kim Bok-Joo falls for the older brother of her childhood friend Jung Joon-Hyung, she attends his weight loss clinic—except she's a weightlifter. As chaos ensues, Kim Bok-Joo and Jung Joon-Hyung support each other in their struggles throughout this coming-of-age drama. In a similar vein, There's Something About Sweetie is a heartwarming romance that centers around athletes and self-acceptance.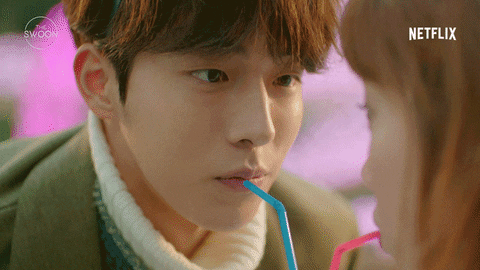 12. What's Wrong with Secretary Kim — Today Tonight Tomorrow by Rachel Lynn Solomon
This heartwarming comfort drama is a romantic comedy that we never tire of rewatching. What's Wrong with Secretary Kim is a corporate romance with a mildly enemies-to-lovers trajectory, in which Kim Mi So and Lee Young Joon push each other to be better at their jobs—until Secretary Kim decides to retire. When Lee Young Joon's legendary secretary decides to leave, he is determined to make her stay. If you can't get enough of the dynamic between Kim Mi So and Lee Young-Joon, then take a dive into the dynamic between two rival overachievers in Rachel Lynn Solomon's Today Tonight Tomorrow. Rowan Roth and Neil McNair had been rivals for all four years of high school who decide to team up together to win their senior class scavenger hunt.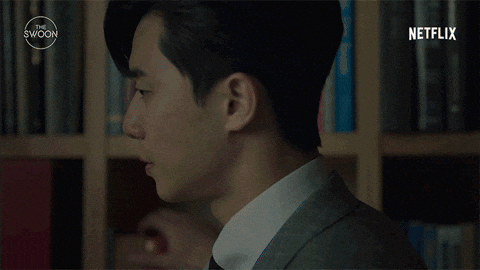 13. Sweet Home — Broken Lands by Jonathan Maberry
2020 was a decidedly awful year for the world. So, like many, we binge-watched Sweet Home. We reveled in humans turning into monsters (some semi zombie??) and fell for sweet Hyun Soo as he and his neighbors fought to survive. Looking for a story to hold you over until season two? Then Broken Lands is for you. Gabriella 'Gutsy' Gomez has been dealing with the grief of losing her mother by "flying under the radar". That plan goes out the window when her mother's undead body turns up on her front porch… Oh and Los Muertos (the undead) are popping up left and right.
14. Strongest Deliveryman — A Phở Love Story by Loan Le
Push-and-pull romance, delicious food, and quirky supporting characters? Yes, please! Strongest Deliveryman was one of those feel-good, make you warm inside dramas for us. A Phở Love Story gives the same feeling that'll leave you with a mean craving for phở. Fall in love with Bao and Linh, two high school students who work in their families' competing phở restaurants. What could a chance encounter between these two possibly lead to?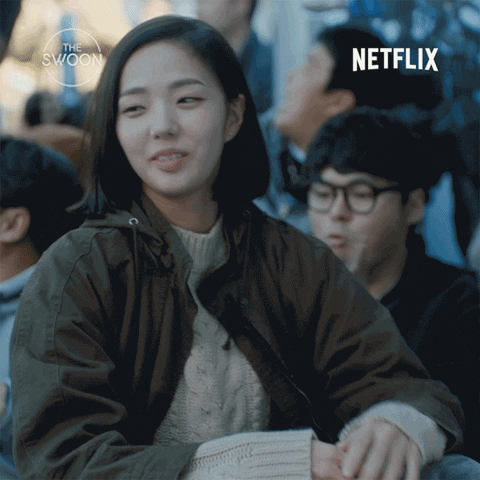 15. The Uncanny Counter — Legendborn by Tracy Deonn
Are we the only ones who feel like The Uncanny Counter is a drama that came out of nowhere? And was unexpectedly ONE OF THE BEST DRAMAS EVER? You've got your supernatural element, your tear-jerking backstories motivating our unlikely heroes, and a villain that makes your skin crawl. Put these elements together, replace evil souls with demons, add in a secret society—Arthurian legend edition—and a badass female protagonist on a mission to uncover the truth behind her mother's death, and you have Legendborn by Tracy Deonn. Get pumped for season two of Uncanny Counter and Book 2 of the Legendborn Cycle in 2022!!!!
Looking for more? Check out these must-read books if you love The Outer Banks!