Calling all Shadowhunter fans! If you've already read one, six, or ALL of Cassandra Clare's Shadowhunters books and now you don't know what to read next, we're here to give you some books to read if you love the Shadowhunters series.  
13 Books to Read If You Love the Shadowhunters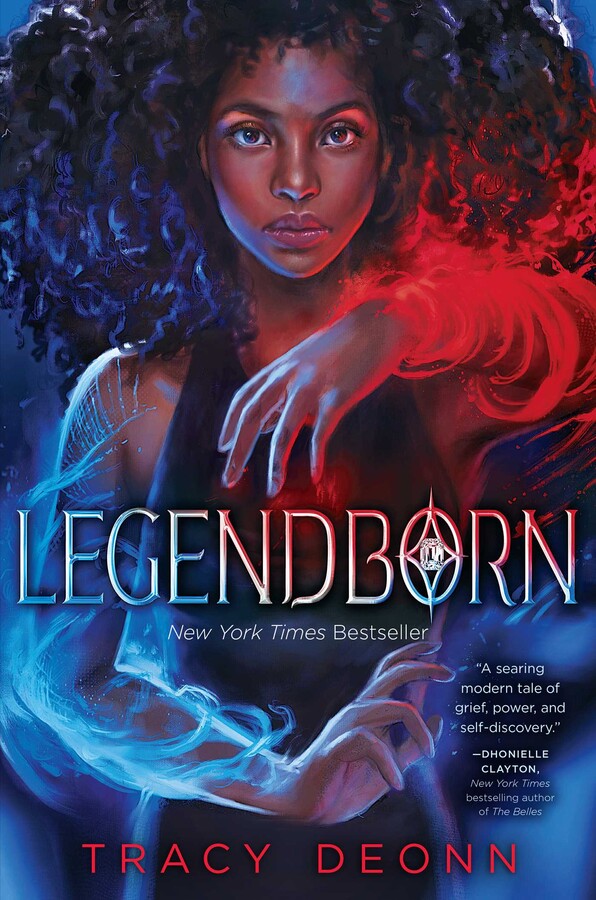 Filled with mystery and a rich, unique magic system, this contemporary fantasy is City of Bones meets Southern Black Girl Magic. When Bree witnesses a demon attack, she learns about a secret society of Legendborn students who are the descendants of King Arthur's knights. Bree infiltrates the society in an attempt to discover how the Legendborn might be connected to her mother's death, and in her quest, she partners up with Nick, a self-exiled Legendborn, and confronts Selwyn, the mysterious Merlin of the society. Fans of Cassandra Clare's Infernal Devices trilogy will love the romantic tension between Bree, Nick, and Sel, and cheer Bree on in her search for the truth as she decides whether to take the society down, or join their fight.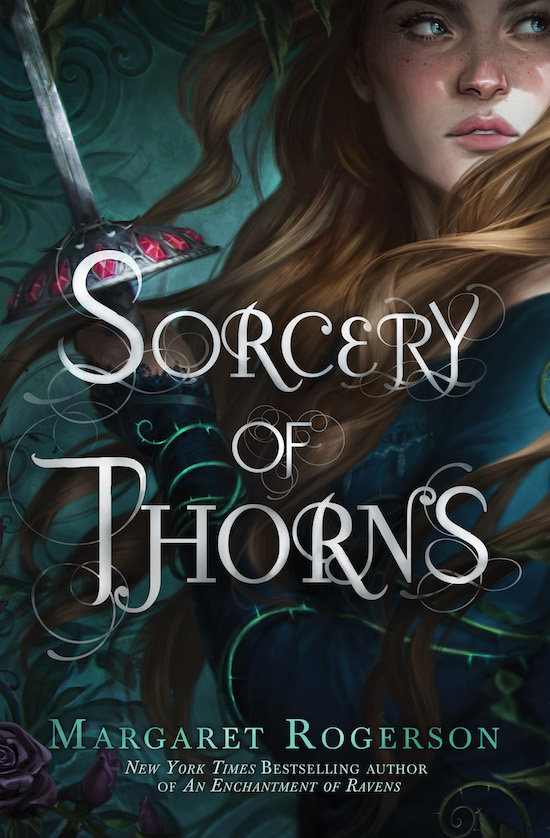 All sorcerers are evil. Elisabeth, an apprentice at a magical library, has known this as long as she has known anything. But when an act of sabotage releases the library's most dangerous book and Elisabeth is implicated in the crime, she's forced to team up with the sorcerer Nathaniel Thorn to clear her name. Sorcery of Thorns is perfect for Magnus and Alec fans, because sometimes untangling a centuries-old conspiracy means teaming up, and maybe falling in love with, the sorcerer-slash-warlock you're supposed to hate. 
We love our favorite Shadowhunter characters for their willingness to do anything it takes to save each other—no matter how dangerous that may be. Maren, the protagonist of Shatter the Sky, can totally relate. When her girlfriend, Kaia is abducted, Maren plunges into a dangerous and thrilling adventure in order to get her back. Maren, who only ever wanted a quiet life, ends up stealing a dragon, infiltrating the enemy, and diving head-first into the corruption of the empire in order to save her true love. Sounds a lot like our Shadowhunter OTPs tearing down the world to save each other, am I right? 
In modern day New York City, magic is all but extinct, and the remaining few who have an affinity for it must hide who they are. Esta is a talented thief with the ability to manipulate time who was raised to steal magical artifacts from the sinister Order. When she travels back to 1902 to steal an ancient book containing the secrets of the Order before the mysterious Magician can destroy it, she learns that in old New York, nothing is as it seems. The Last Magician is perfect for fans of the Mortal Instruments series, who know all about the dangers of a magical New York City and the secrets that it hides.   
Amazing best friends scrambling to for a solution to some magical havoc they caused? That's my favorite part of any Shadowhunters book! This is also the premise of When We Were Magic, a sly, witchy, dark comedy about four teens whose magic goes wildly awry. When Alexis makes a magical mistake and a boy winds up dead, she and her tight knit group of friends come together to try to right a terrible wrong. But Alexis is hiding something else: she's in love with her best friend. Fans of the Dark Artifices series will love the friendships and romance in this bewitching novel.  
In this riveting fantasy, Rue, a Black teen from Houston, has her world upended when she learns about her godly ancestry in a magical hidden world. After her mother is shot dead on her doorstep, Rue is taken away from her neighborhood by the father she never knew to a secret island of magic wielders. But with evil sinking its claws into both these worlds, Rue must unearth the truth of her identity and discover her power before it's too late. Much like our Shadowhunter heroes embracing their own dangerous destinies, Rue in Wings of Ebony must accept her true identity and wield the full magnitude of her ancestors' power to save everyone she loves. 
Magic. Monsters. Mayhem. And forbidden love! It's the perfect recipe for Shadowhunters fans in this heart-stopping debut, which is an imaginative Romeo and Juliet retelling set in 1920s Shanghai. As a monster emerges and the deaths stack up, Juliette and Roma must set their guns—and grudges—aside and work together, for if they can't stop this mayhem, then there will be no city left for either to rule. Pair this book with a trip to modern-day Shanghai in The Lost Book of the White!
If you love the AMAZING worldbuilding that Cassie Clare does with the Shadowhunters Series, you'll love Tessa Gratton's Moon Dark Smile! This incredible world feels real enough to touch, and you'll be kept on the edge of your seat as you follow along with Raliel Dark-Smile and her best friend, Moon, the great demon that lives in the palace of the Emperor, as they take Raliel's coming of age journey together.
When Phantoms—massive beasts made from nightmares and darkness—suddenly appear and begin terrorizing the world, four girls, the Effigies, each gain a unique power to control one of the classical elements: earth, air, fire, and water. This series has total Mortal Instrument series vibes with a team reluctantly coming together to save the world.
This thrilling historical fantasy is about a girl with the ability to raise the dead who must delve into her city's dangerous magical underworld to stop a series of murders. Doesn't that give you major Chain of Gold vibes? Add a magic, ghosts, and dangerous enemies, and you have this page-turning read!
11. Tithe by Holly Black
Dive into the dark and seductive realm of faerie in the first book of Holly Black's critically acclaimed Modern Faerie Tales series, where one girl must save herself from the sinister magic of the fey courts, and protect her heart in the process. If you love Clary, this is the book for you! Plus, Holly Black and Cassandra Clare and long-time friends and writing buddies, so you know there's much to love.
12. Uglies by Scott Westerfeld
In Tally's world, your sixteenth birthday brings an operation that turns you into a stunningly attractive pretty. But Tally's new friend Shay isn't sure she wants to be pretty and when she runs away, Tally learns about a whole new side of the pretty world—and it isn't very pretty. So begins this roller coaster of a series which will keep you turning pages!
This book is totally The Cruel Prince meets City of Bones! It's a thrilling urban fantasy set in the magical underworld of Toronto that follows a queer cast of characters racing to stop a serial killer whose crimes could expose the hidden world of faeries to humans. Need I say more?? Once you've read A Dark and Hollow Star, be sure to pick up the sequel: A Cruel and Fated Light!