Some of my favorite female role models are fictional (though I'm not discounting the real ones!). These ladies are strong, independent, and inspirational. Oh, and they're basically all badasses. Whether they are physically, mentally, or emotionally strong (or all three), they are characters that make me want to be the best that I can be. They're interesting, complex, and make me proud to be a woman. I hope they'll do the same for you! 
31 YA Books Featuring Strong Female Characters
1. Didi — Trigger by N. Griffin
Didi tries her best to be a good girl, but it's hard to keep track of her father's rules. When she wins a chess tournament, he's angry she didn't win with a better move and makes her run laps around the house. When she runs laps the next day, she has to keep running until she's faster than the day before. When she's skilled enough to outshoot him with both a gun and bow and arrow, he grows furious when she won't then shoot a baby rabbit who crosses their path. He's grooming her, after all, to be the best…he says so.
2. Zara — Gone Dark by Amanda Panitch
When seventeen-year-old Zara escaped her father's backwoods survivalist compound five years ago, she traded crossbows and skinning hides for electricity and video games…and tried to forget the tragedy that drove her away. Until a malware attack on the United States electrical grids cuts off the entire country's power. Drawing upon a resilience she didn't know she had, Zara leads a growing group of friends on an epic journey across a crumbling country back to her father's compound, where their only hope for salvation lies.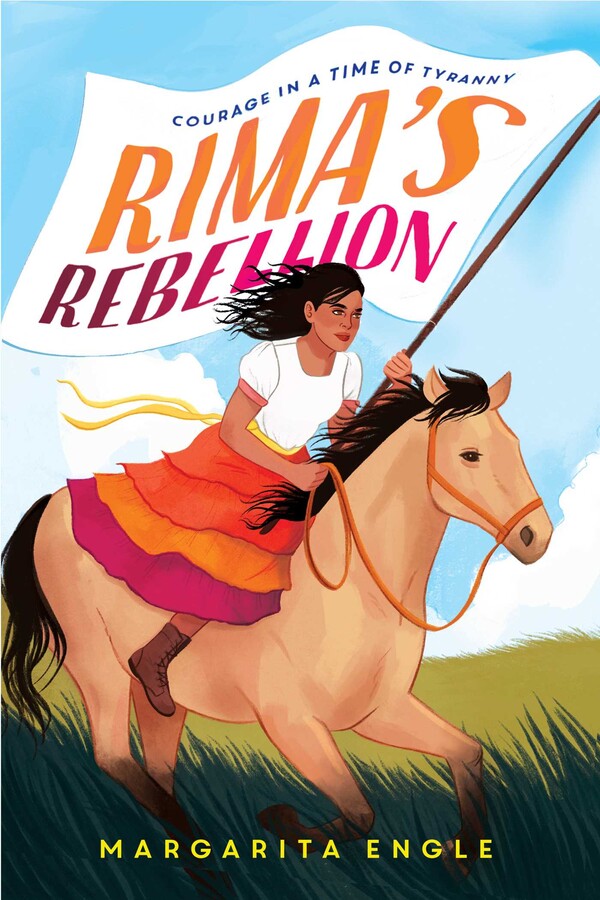 Rima loves to ride horses alongside her abuela and Las Mambisas, the fierce women veterans who fought during Cuba's wars for independence, and dreams of a day when she is free from fear and shame, the way she feels when she's riding. As she seeks her way, Rima forges unexpected friendships with others who long for freedom, especially a handsome young artist named Maceo.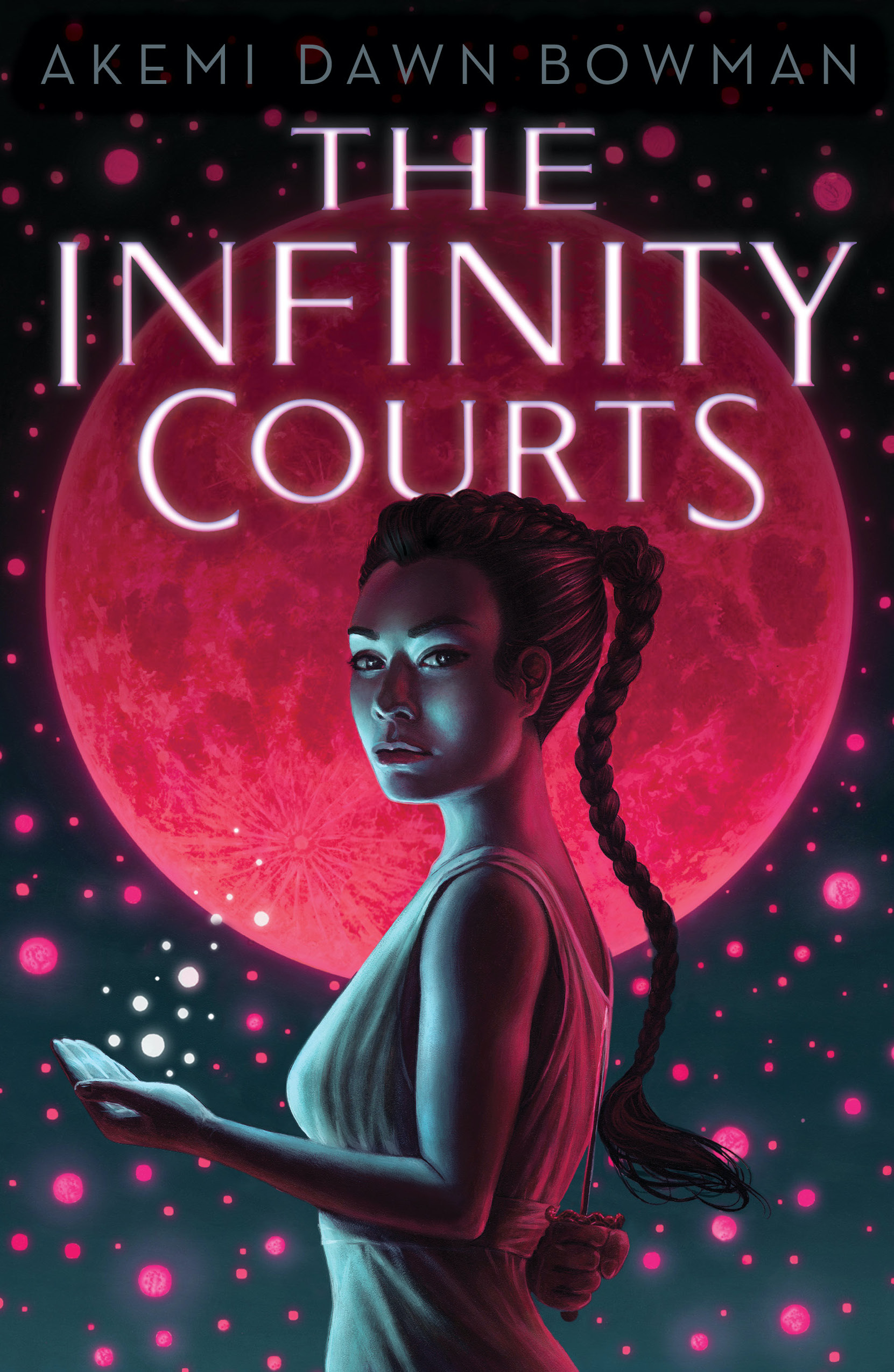 When Nami is murdered on her way to a party, she wakes up in the afterlife. Except in this afterlife, Ophelia, an AI that serves people on Earth, has taken over as queen and forces humans to serve in the afterlife the same way she serves them on Earth. With no other choice, Nami teams up with a group of rebels to save humans from eradication by AI.
5. Cordelia — Chain of Gold by Cassandra Clare
There are many incredibly strong female characters in Chain of Gold but personally Cordelia is my favorite. She is not only trying to find a way to save her family but she is also an incredible Shadowhunter. When an unknown plague hits the London Institute, Cordelia and her friends take matters into their own hands in order to find a cure.
6. Bree — Legendborn by Tracy Deonn
After her mother died, Bree shut out the memories of her family, it was easier to live with the pain when it was locked away deep inside her head. But when she witnesses a demon attack and a mysterious teenage mage attempts—and fails—to erase what Bree saw from her mind, it unlocks a magic deep inside herself as well as memory that shows her that her mother's might not have been an accident. To find out the truth, Bree joins a secret society of the descendants of King Arthur. This modern-day twist on the Arthurian legend is filled with Southern Black Girl Magic and once you start reading you won't be able to put it down.
This book tells the story of Rue, a young teen from Houston who, after the death of her mother, finds out that she is half-god when she's whisked away to Ghizon-a hidden island of magic wielders. When she comes back to her neighborhood in Houston one year later, she soon discovers that Black kids are being forced into crime and violence. And her sister, Tasha, is in danger of falling sway to the very forces that claimed their mother's life. Worse still, it seems that the evil plaguing East Row has come from Ghizon.
This book is packed full of strong female characters that it's impossible to single out just one. The best part? Throughout We Are the Wildcats, this team discovers what it really means to be there for one another. Women supporting women, that's all I need to say.
The wildcats are one of our 2020 Shelf Queens!
When the evidence doesn't add up in the disappearance, and ultimate murder, of Zoe Spanos, Martina decides to take matters into her own hands. With her podcast, Missing Zoe, she starts her own investigation to find out what really happened. Did Anna, the girl who bares a striking resemblance to Zoe Spanos, really murder her? Or was she set up? Either way, Martina is determined to find the truth.
Martina is one of our 2020 Shelf Queens!
10. Sydney — Girl Unframed by Deb Caletti
In this gripping thriller, Sydney finds herself at the center of a crime along with her film star mother and her mom's unsettling boyfriend. Sydney already had misgivings about spending the summer with her mother but then one thrilling night everything goes suddenly very wrong. When loyalties are called into question, Sydney learns a terrible truth: beautiful objects can break.
Sydney is one of our 2020 Shelf Queens!
When Liliana Cruz transfers to a nearly all-white wealthy suburban high school she does what it takes to fit in. In order to do so, she builds walls around herself. However, when racial tensions at school reach a fever pitch, the walls that divide feel insurmountable. But a wall isn't always a barrier. It can be a foundation for something better. And Liliana must choose: Use this foundation as a platform to speak her truth, or risk crumbling under its weight.
Liliana is one of our 2020 Shelf Queens!
Pinky Kumar wears the social justice warrior badge with pride. From raccoon hospitals to persecuted rock stars, no cause is too esoteric for her to champion. But a teeny tiny part of her also really enjoys making her conservative, buttoned-up corporate lawyer parents cringe. However, this summer, she's tired of listening to them complain about the poor decisions she's made, so she convinces her sorta-friend-sorta-enemy, Samir to pose as her boyfriend. But as they bicker their way through the summer, sparks begin to fly.
Pinky is one of our 2020 Shelf Queens!
13. Nina — Slayer by Kiersten White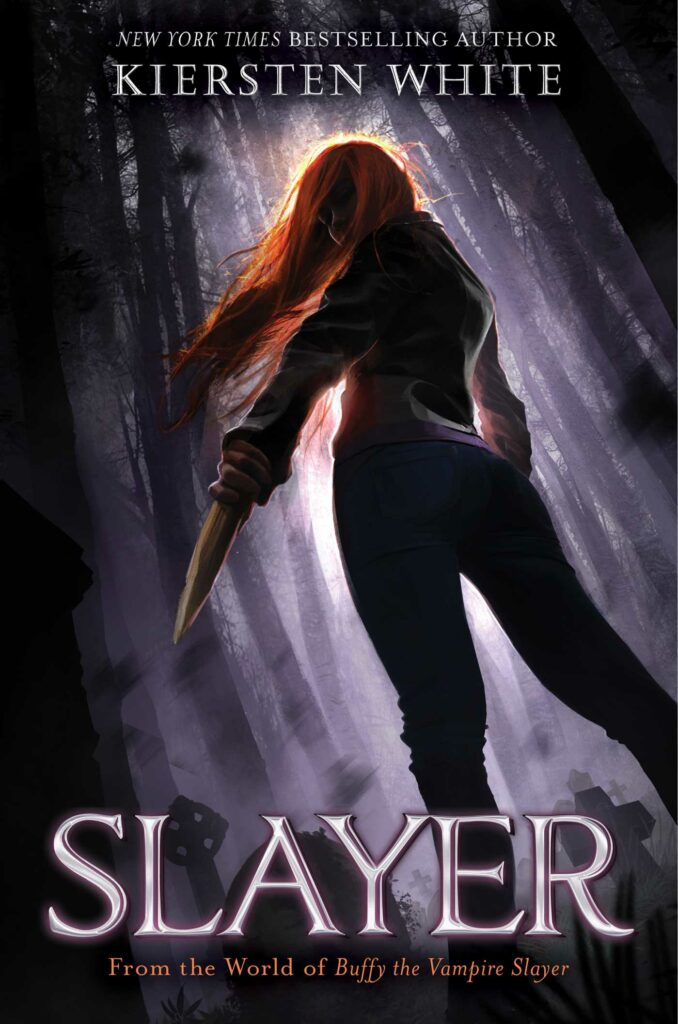 Into every generation a Slayer is born…
Nina and her twin sister, Artemis, are far from normal. It's hard to be when you grow up at the Watcher's Academy, which is a bit different from your average boarding school. Here teens are trained as guides for Slayers—girls gifted with supernatural strength to fight the forces of darkness. Nina has never embraced the violent Watcher lifestyle. Instead she follows her instincts to heal, carving out a place for herself as the school medic. Until the day Nina's life changes forever. Thanks to Buffy, the famous (and infamous) Slayer that Nina's father died protecting, Nina is not only the newest Chosen One—she's the last Slayer, ever. Period.
14. Maren — Shatter the Sky by Rebecca Kim Wells
Raised among the ruins of a conquered mountain nation, Maren dreams only of sharing a quiet life with her girlfriend Kaia—until the day Kaia is abducted by the Aurati, prophetic agents of the emperor, and forced to join their ranks. Desperate to save her, Maren hatches a plan to steal one of the emperor's coveted dragons and storm the Aurati stronghold. If Maren is to have any hope of succeeding, she must become an apprentice to the Aromatory—the emperor's mysterious dragon trainer. But Maren is unprepared for the dangerous secrets she will uncover. Once you've read this book, be sure to check out the sequel, Storm the Earth!
15. Nimue — Cursed by Thomas Wheeler and Frank Miller
Whosoever wields the Sword of Power shall be the one true King.
But what if the Sword has chosen a Queen?
Cursed by Thomas Wheeler and Frank Miller is a clever re-imagining of the story of the Lady of the Lake. What if the Lady of the Lake didn't give Excalibur to Arthur and instead was destined to unite England? Nimue (pronounced NIM-way) is the fierce, unapologetically strong protagonist that you'll fall in love with on page 1.
16. The Girls of Innovations Academy — Girls with Sharp Sticks by Suzanne Young
The carefully controlled existence of a group of girls at an elite boarding school may not be quite as it appears to be. As Mena and her friends uncover the dark secrets of what's actually happening – and who they really are – the students of Innovations Academy will learn to fight back. Be sure to check out the sequels, Girls with Razor Hearts and Girls with Rebel Souls!
17. Alouette and Chatine — Sky without Stars by Jessica Brody and Joanne Rendell
When the Last Days came, the planet of Laterre promised hope. But five hundred years later, it's now a place where an extravagant elite class reigns supreme and the poor starve in the streets and whispers of revolution have begun—a revolution that hinges on three unlikely heroes… Chatine, a street-savvy thief who will do anything to escape the brutal Regime. Marcellus, an officer—and the son of a renowned traitor. Alouette, an underground refuge. All three have a role to play in a dangerous game of revolution—and together they will shape the future of a planet.
18. Gutsy — Broken Lands by Jonathan Maberry
Ever since her mother's death, Gabriella "Gutsy" Gomez has spent her days flying under the radar. But when her mother's undead body is returned to her doorstep from the grave and Gutsy witnesses a pack of ravagers digging up Los Muertos—her mother's name for the undead—she realizes that life finds you no matter how hard you try to hide from it. Once you've finished this book, be sure to check out the sequel, Lost Roads!
19. Poppy — Night World by L.J. Smith
Poppy starts off the book in a very delicate state-she's dying. But even as her body is weak, her mind is not. When she and her soulmate, James, go on a whirlwind of adventure in the secret universe of the Night World, she quickly becomes a very strong leading lady. She's quick, sharp, and confident.
20. Anne — Blackhearts by Nicole Castroman
Blackhearts reimagines the origin story of one of the world's most infamous pirate–Blackbeard. However, Edward "Teach" Drummond isn't the star of this book, rather Anne Barrett, his newly penniless maid, is. Anne is incredibly smart and impassioned, destined for a life much more grandiose than cleaning up after a rich merchant, and she definitely knows how to hold her own against Teach. If you love pirates and women who know how to knock their love interest down a peg when they're acting (just a teensy bit) entitled…Blackhearts is for you.
21. Clary — City of Bones by Cassandra Clare
The Shadowhunters world is a large one, full of multiple series by Cassandra Clare that will keep you reading for a long time. Clary Fray is the character that started it all, and her journey is a long and difficult one. Though she begins her Shadowhunter journey at a disadvantage because she's new and untrained, you get to journey with her throughout the series as she learns how to become a Shadowhunter, what it means to be brave, and how to fight for the people she loves.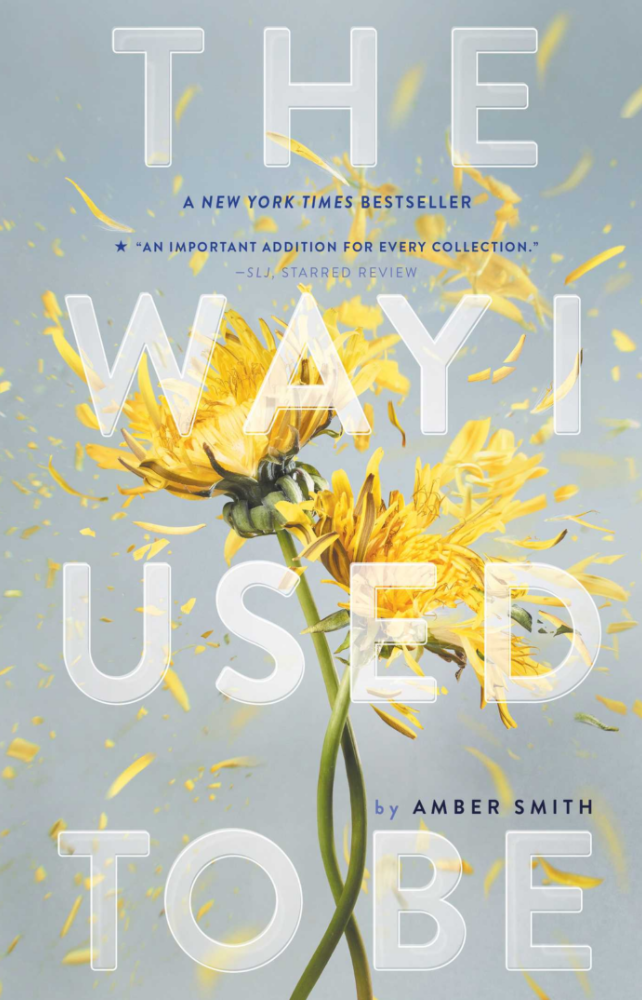 Eden experiences something more traumatic than most of us will hopefully ever go through. She is completely wrecked, and yet somehow she still finds the strength to keep going and, eventually, to ask for the help she desperately needs.
23. Nemesis — The Diabolic  by S.J. Kincaid
Often when we talk about strong female characters we're referring to emotional strength, but in this case, Nemesis is literally stronger than anyone else. She's a Diabolic, created for one purpose only—to protect her person, Sidonia. But when Nemesis takes Sidonia's place as a hostage to the empire, Nemesis meets new people and learns what it means to care, to sacrifice, and to fall in love. Her physical strength is joined by an emotional strength that makes her a truly powerful and memorable character. Finished this book and looking for more, check out the sequels The Empress and The Nemesis!
Isobel is a prodigy portrait artist with a dangerous set of clients: the sinister fair folk-immortal creatures who cannot bake bread, weave cloth, or put a pen to paper without crumbling to dust. Though she's up against some scary creatures, Isobel never allows herself to be put down. She knows her worth, and knows enough to remain alert and competent regardless of the situation she finds herself in. She somehow manages to come out on top, even when someone manages to trip her up.
25. Citra — Scythe by Neal Shusterman
When Citra is tapped to an a Scythe's appretntice, she isn't particularly happy about it. After all, not many people would choose to be a professional killer. Still, it's a duty that must be performed in her perfect world with no disease and no war, and so when she accepts, she's determined to do it with as much dignity and respect as possible. She dedicates herself to training and studying, and even outsmarting her competitor, Rowan. Citra is clever, respectable, and all around incredible. She's definitely not someone to mess with. Once you've finished this, be sure to read the sequels Thunderhead and The Toll!
26. Emma — Lady Midnight by Cassandra Clare
Emma Carstairs is an amazing Shadowhunter. When she was just a child, she fought in the Great War and came out on top. Since then, she's dedicated herself to training and becoming the greatest Shadowhunter she can be. She has amazing combat skills, great instincts, and a solid head on her shoulders. She also has a big heart.
27. Tessa — Clockwork Angel by Cassandra Clare
Tessa Gray descends into London's dark supernatural underworld in search of her missing brother and quickly discovers that her only allies are the demon-slaying Shadowhunters. Tessa may not arrive a s a Shadowhunter, but she quickly shows her prowess. Tessa is intelligent, brave, and strong-willed.
Veronyka is determined to be a Phoenix Rider, so much so that she disguises herself as a boy to join their ranks. While Veronyka is hiding secrets of her own, she discovers the mysteries of her past that just might be the key to saving the Empire.
Set in the near future, Dealing in Dreams is about sixteen-year-old Nalah who leads the fiercest all-girl crew in Mega City. Her dream is to give up her questionable lifestyle and move the the exclusive Mega Towers. Now Nalah must prove her loyalty to the city's benevolent founder for a chance to live in the Mega Towers. She must cross the border in a search of the mysterious gang the Ashé Riders. But the closer she gets to her goal the more she loses sight of everything—and everyone—she cares about.
30. Kaye — Tithe by Holly Black
Kaye is a modern nomad. Fierce and independent, she drifts from place to place with her mother's rock band until an ominous attack forces Kaye back to her childhood home. There, amid the blue-collar New Jersey backdrop, Kaye finds herself an unwilling pawn in an ancient and violent power struggle between two rival faerie kingdoms—a struggle that could very well mean her death.
31. The Wild Ones — The Wild Ones by Nafiza Azad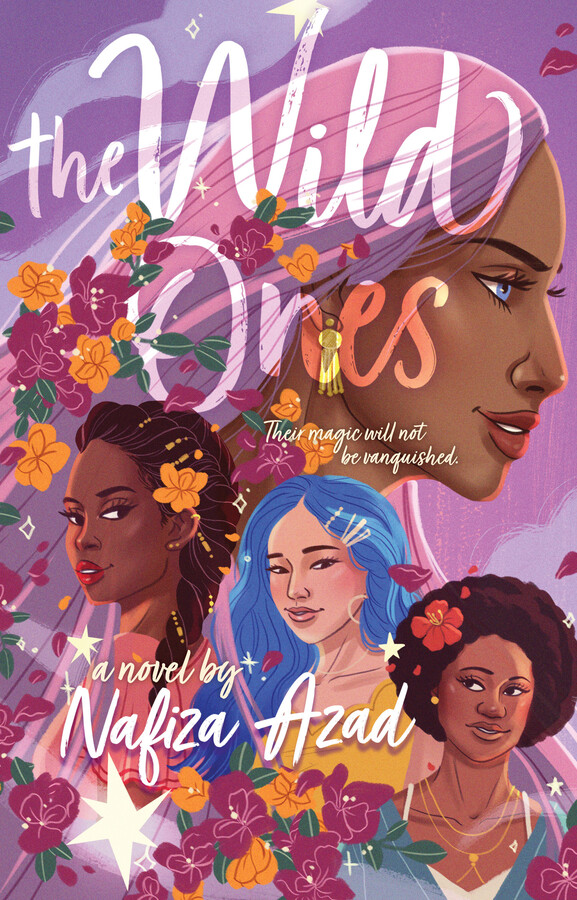 From William C. Morris Finalist Nafiza Azad comes a thrilling, feminist fantasy about a group of teenage girls endowed with special powers who must band together to save the life of the boy whose magic saved them all.