Is there anything better than a good cry? The emotional release I get from crying is so deeply satisfying that it can power me for days. There are so many books out there that move me to tears — because they're particularly sad, or because they're incredibly joyful, or because they just cut to the depth of the human experience in a way that moves me. Whatever the reason, after I wipe my tears and my snot away, I always feel better about myself and the world. If you're searching for a good, cathartic cry I've rounded up a list of books that get me every time.
18 Books That Will Make You Cry
1. All This Time by Mikki Daughtry and Rachael Lippincott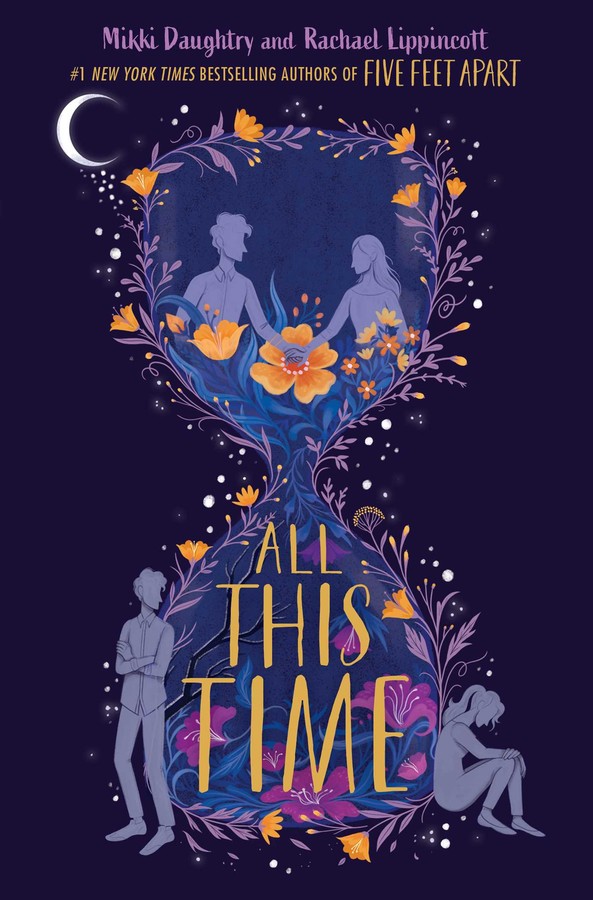 From the team behind #1 New York Times bestseller Five Feet Apart comes a gripping new romance that asks: Can you find true love after losing everything?
In the tradition of Jason Reynolds and Matt de la Peña, this heartbreaking, no-holds-barred debut novel told from three points of view explores how difficult it is to make it in life when you—your life, brown lives—don't matter.
Soon to be a major motion picture starring Cole Sprouse and Haley Lu Richardson in March 2019!
In this moving story that's perfect for fans of John Green's The Fault in Our Stars, two teens fall in love with just one minor complication—they can't get within a few feet of each other without risking their lives.
Kirby Burns is still grieving the death of his sister, which happened exactly one year ago. Ever since then he hasn't stopped running: from his family, his memories, and the horse-sized farm dogs that chase him to the bus stop every morning.
But he can't run forever, and as This Might Hurt a Bit begins, Kirby and his friends PJ and Jake sneak out of his house to play a prank whose consequences follow them to school the next day, causing a chain reaction of mayhem and disaster. It's a story that's touching and funny, an authentic meditation on the pain of loss, and the challenge of getting paint to stick to cows.
After Rumi's sister dies in a car accident, Rumi is sent to live in Hawaii with her aunt. With the help of a teenage surfer named Kai, who smiles too much and doesn't take anything seriously, and an eighty-year-old named George Watanabe, who succumbed to his own grief years ago—Rumi attempts to find her way back to her music, to write the song she and her sister never had the chance to finish.
From award-winning author Kelly Loy Gilbert comes a "beautifully, achingly cathartic" (Kirkus Reviews, starred review) romantic drama about the secrets we keep, from each other and from ourselves, perfect for fans of Permanent Record and I Am Not Your Perfect Mexican Daughter.
After the painful death of her younger sister, Ellery doesn't want to live anymore. She can't bare to face her family and she blames herself for the accident that killed her sister. Now she's bought a gun and is ready to take her life. She has a plan.
Then, on the day she intends to take her own life, she meets Colter, a boy who recognizes her desperation and becomes determined to stop her.
Then: They were four—Bex, Jenni, Ellory, Ret. (Venus. Earth. Moon. Sun.) Electric, headstrong young women; Ellory's whole solar system.
Now: Ellory is alone, her once inseparable group of friends torn apart by secrets, deception, and a shocking incident that changed their lives forever. 
In a year of firsts—the first year without parents, first love, first heartbreak, and her first taste of freedom—Brooke must confront the shadow of her family's violence and dysfunction, as she struggles to embrace her identity, finds her true place in the world, and learns how to let go.
Sixteen-year-old Grace is smart and responsible. She's going to help her father find a cure for schizophrenia, the mental illness that her mother had before she left them, disappearing. They're going to find a breakthrough. But something inside Grace has started to unravel. A stark and fascinating look at mental illness, as well as an interesting and provocative read.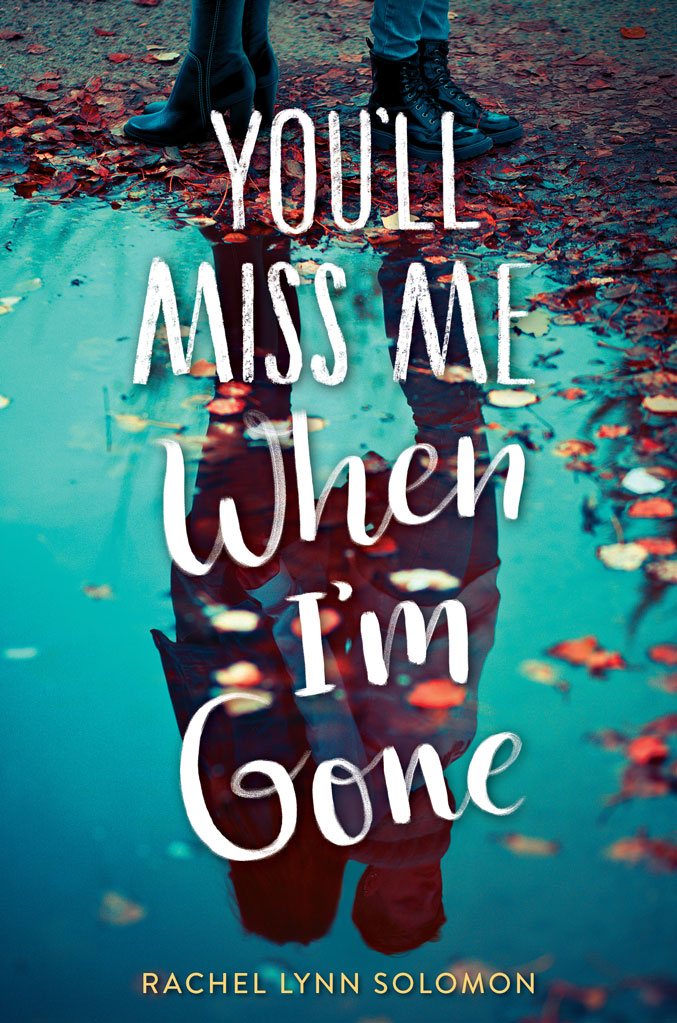 Twins Adina and Tovah have little in common except for their carefully planned futures. But those futures could be wrecked by the illness that might be hiding in their genes — Huntington's, a degenerative disease that turned their mother into a stranger. When the girls get tested for Huntington's the results are devastating. One twin is negative. The other is positive. Opposite outcomes push them even farther apart, and change everything. I have an extremely soft spot for books about complicated sibling dynamics, and this one really resonated. Heartbreaking and brilliantly written, it's a can't miss debut.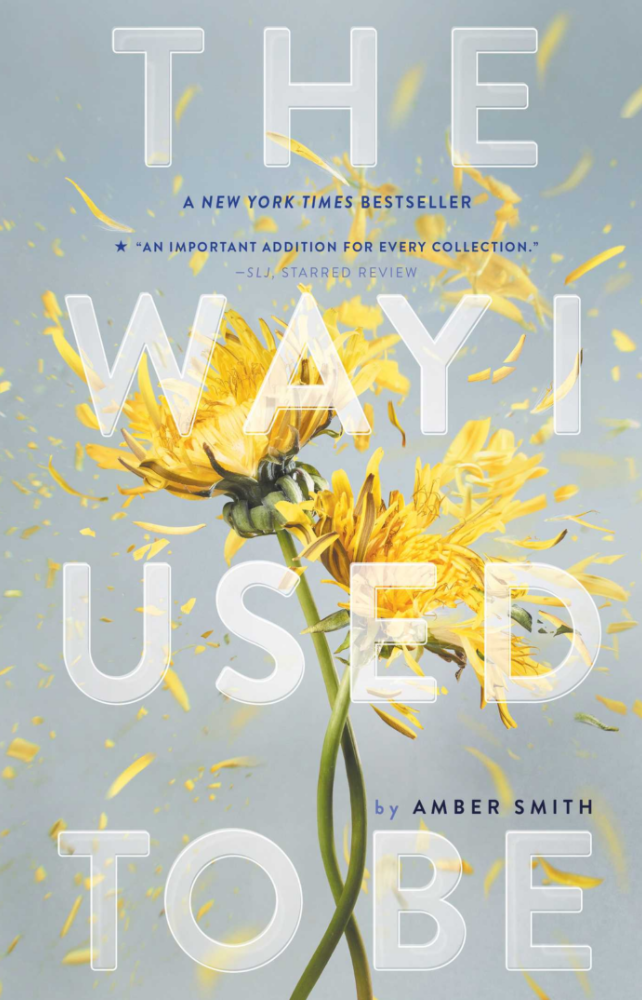 I'll start with a big trigger warning for this one, as it follows the aftermath of a sexual assault — but it's a book about healing, trauma, and finding inner strength that carries a lot of meaning and is guaranteed to get you in tears. Eden was looking forward to high school, but now everything is different. Nothing makes sense anymore, so instead of telling anyone what's happened she buries it — and she buries her old self, too. Told in four parts across the four years of high school, this book is a phenomenal, heartbreaking tale of strength and survival.
A lot of books on this list made me sad-cry, so here's one that made me happy-cry instead. Aristotle is angry. His brother's in prison, and no one seems to talk about it. When he meets know-it-all Dante, who has an unusual way of looking at the world, they seem to have nothing in common. But as these two loners come together, they start to discover a special bond that will change both of them for a lifetime.
And we're back to sad crying! Taylor Edward's family isn't the closest-knit, as overscheduled and busy as they are, but they get along fine. And Taylor herself is doing fine, even if she does have a slight tendency to run away from her problems. Then Taylor's dad is diagnosed with cancer, and the prognosis is bad — only a few months left to live bad. The Edwards' decide to spend one last summer altogether at their lake house, and Taylor discovers that there are some problems you can't run away from.
15. Starfish by Akemi Dawn Bowman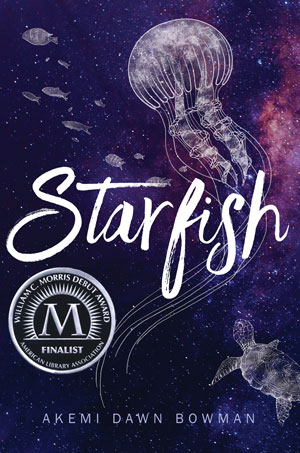 If you've ever been crushed by rejection or struggled through self-doubt, you need to read Starfish. Kiko Himura has a hard time saying what she's thinking. It doesn't help that she lives with her white mother, who's dismissive of Kiko at every turn. But it doesn't matter, because Kiko has a dream — she's going to go to Prism, a prestigious art college, and then everything will change. But when she doesn't get accepted to Prism, Kiko's devastated. And things are made worse when her mother invites her abusive uncle to live with them. When a childhood best friend reappears in her life with the offer to move out west and look at art schools, Kiko jumps at the chance to leave. Now, away from her mother for the first time in her life, she has to figure out who she really is, and what she really wants.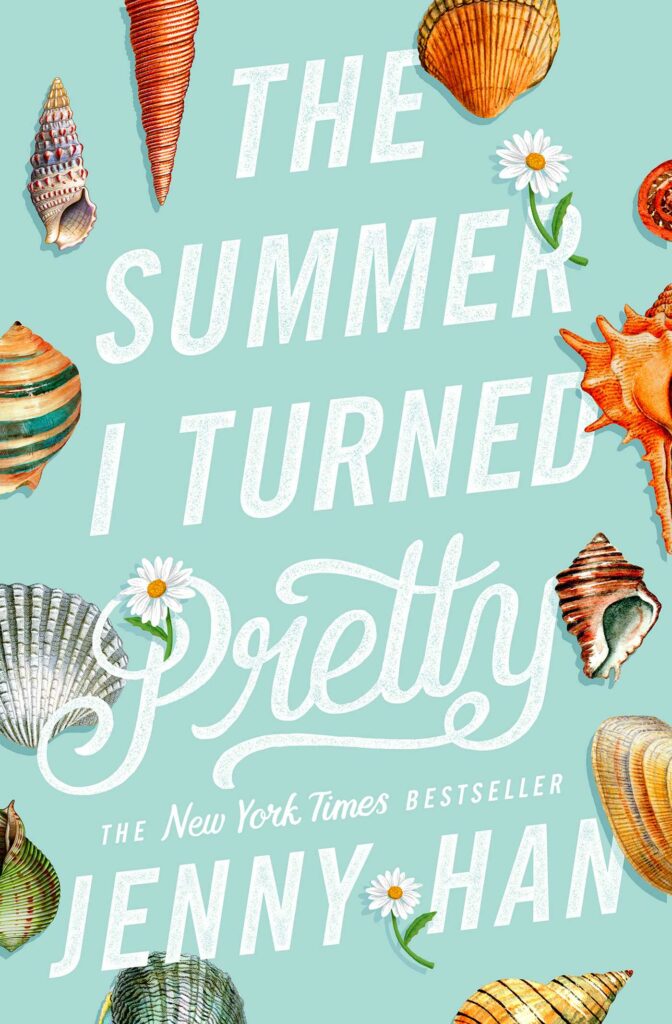 Belly measures her life in summers. Everything good, everything magical happens between the months of June and August. Winters are simply a time to count the weeks until the next summer, a place away from the beach house, away from Susannah, and most importantly, away from Jeremiah and Conrad. They are the boys that Belly has known since her very first summer — they have been her brother figures, her crushes, and everything in between. But one summer, one wonderful and terrible summer, the more everything changes, the more it all ends up just the way it should have been all along.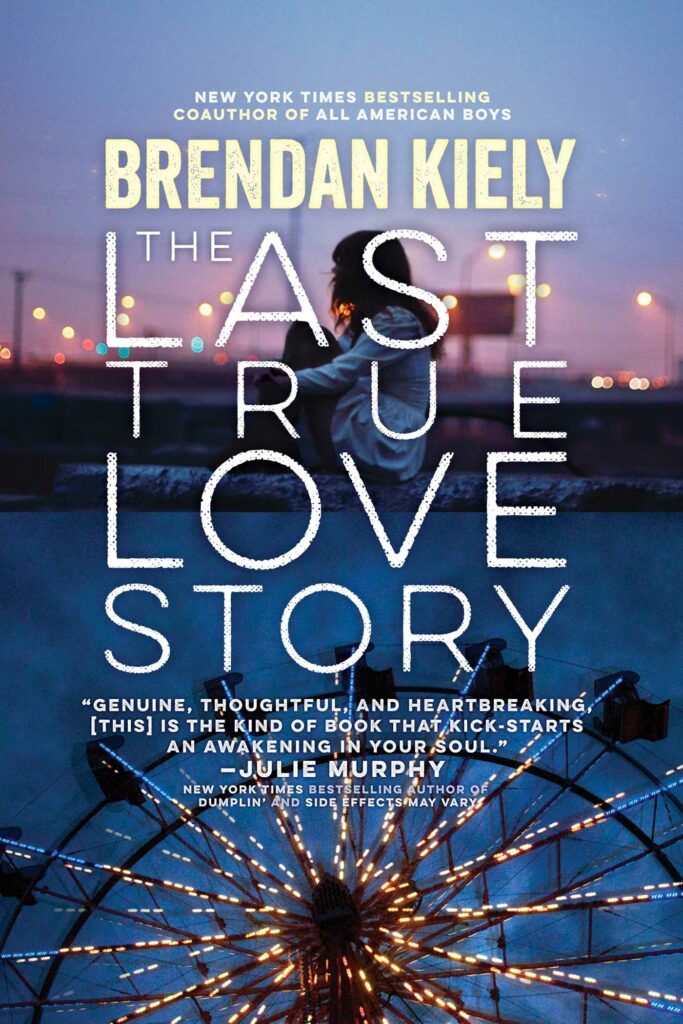 The point of living is learning how to love. That's what Gpa says. To Hendrix and Corrina, both seventeen but otherwise alike only in their loneliness, that sounds like another line from a pop song that tries to promise kids that life doesn't actually suck. Okay, so: love. Sure. One hot July night, Hendrix and Corrina decide to risk everything. They steal a car, spring Gpa from his assisted living facility, stuff Old Humper the dog into the back seat, and take off on a cross-country odyssey from LA to NY. With their parents, Gpa's doctors, and the police all hot on their heels, Hendrix and Corrina set off to discover for themselves if what Gpa  says is true—that the only stories that last are love stories.
What if your town was sliding underwater and everyone was ordered to pack up and leave? How would you and your friends spend your last days together? While the adults' plan for the future, box up their possessions and find new places to live, Keeley Hewitt and her friends decide to go out with a bang. There are parties in abandoned houses. Canoe races down Main Street. The goal is to make the most of every minute they still have together.