There are many, many instances where the sequel is as good as ­— if not better than ­—  the original. I mean, Star Wars: The Empire Strikes Back anyone?
As a well-documented lover of sequels, I am here to offer my defense of the second novel. More than the unloved middle child in a trilogy, more than a shadow of its predecessor, a truly good second book takes everything you loved about the first one and amps it up. Way up. More drama, more romance, more suspense, more intrigue. Here's my list of second books that live up to — and sometimes even surpass — the first books.
Second Books in a Series That Live Up to the First
SPOILER ALERT: Some of the descriptions of second books will spoil the first book for you. If you haven't started a series yet, you are WARNED!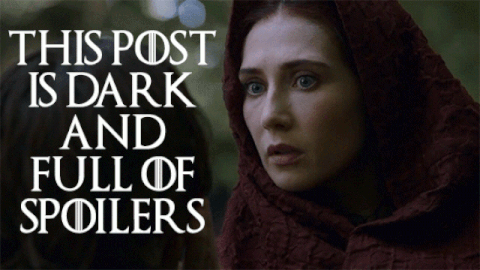 (Second book in the Last Hours series)
The Shadowhunters must catch a killer in Edwardian London in this dangerous and romantic sequel to the #1 New York Times bestselling novel Chain of Gold, from New York Times and USA TODAY bestselling author Cassandra Clare.
In this delightful sequel novella to the New York Times bestselling Sorcery of Thorns, Elisabeth, Nathaniel, and Silas must unravel the magical trap keeping them inside Thorn Manor in time for their Midwinter Ball!
Wicked Saints meets There Will Come a Darkness in this sequel to the atmospheric She Who Rides the Storm that follows the four thieves turned unlikely allies as one of their own decides where their loyalties lie.
(Second book in the Bones of Ruin trilogy)
Penny Dreadful meets The Gilded Wolves in this captivating sequel to young adult historical fantasy The Bones of Ruin that follows immortal Iris as she desperately tries to thwart her destructive destiny.
(Second book in the Eldest Curses series)
From #1 New York Times bestselling authors Cassandra Clare and Wesley Chu comes the second book in the Eldest Curses series and a thrilling new adventure for High Warlock Magnus Bane and Alec Lightwood, for whom a death-defying mission into the heart of evil is not just a job, it's also a romantic getaway.
Janna Yusuf is so excited for the weekend: her brother Muhammad's getting married, and she's reuniting with her mom, whom she's missed the whole summer. And Nuah's arriving for the weekend too. It's time for Janna's (carefully planned) summer of love to begin—starting right at the wedding.
When Crown of Feathers came out, I couldn't put it down until I had finished it. Suddenly I couldn't wait for the next one because I NEEDED to know what Veronyka, Tristan, and Sev were doing next. Well the wait is almost over and our favorite Phoenix rider is back and on new adventures! So add this to your TBR now because it's definitely a can't-miss book!
8. Chosen by Kiersten White
(Second book in the Slayer duology)
The epic sequel to Slayer, is an absolute must-read. Set in the world of Buffy the Vampire Slayer, Nina works to understand her powers as a Slayer while also fighting the dark forces of evil. If you haven't read Slayer yet, what are you doing?! Go read it now! (And then read Chosen).
(Second book in the Arc of a Scythe Trilogy)
Picking up where Scythe left off, Neal Shusterman weaves story of corruption and intrigue as Rowan and Citra struggle with their positions on the morality of the Scythedom. The Thunderhead, the ever-present perfect ruler of a perfect world has no control over how the Scythedom rules, but it watches, deciding whether to intervene or stay neutral as the perfect world begins to unravel.
(Second book in the Sanctuary Trilogy)
Kenzie and her superpowered friends escaped from Sanctuary…barely. Now they're stuck on a stolen Alien ship with nowhere to go. Now everyone is dealing with the memories of the aliens they encountered on Sanctuary and hiding their own dark secrets. But when Kenzie intercepts a radio message saying that more aliens are on their way, she and her friends might be the only hope at stopping them before they reach Earth. But aliens aren't the only things hunting them…
(Second Book in the Diabolic Trilogy)
The Diabolic was one of my favorite stand-alone books in 2016, so I was extremely excited to find out it was becoming a trilogy! I wasn't ready to let Nemesis and her world go. Luckily, the second book, The Empress is just as suspenseful and riveting as the first. Tyrus, Nemesis' love, has ascended the throne, defeating his evil uncle and grandmother. But it's easier to get power than it is to keep it, and soon Nemesis and Tyrus are facing off against religious and political rivals, in a battle that could destroy them both.
It's no secret that Cassie Clare can turn out a sequel, but she still manages to shock me with just how good she is. Lord of Shadows takes all of the heartbreak and action of Lady Midnight and raises the stakes impossibly higher. Emma Carstairs thought avenging her family would be the most difficult challenge, but now there's a possible faeirie war brewing, and her complicated romantic feelings for her parabati threaten both of their lives.
The sweet, relatable, and genuinely wonderful romantic antics of Lara Jean continue in this wonderful follow-up. Lara Jean didn't mean to actually fall in love with Peter K, but along the way their pretend relationship turned into a real one. Now she has to navigate what it's like to be in a real relationship, while also dealing with the return of a boy from her past.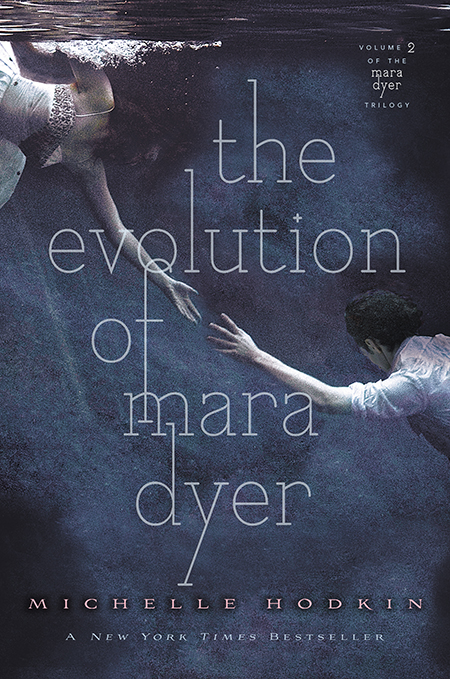 The sexy, dark, and thrilling mystery of Mara Dyer continues to unravel in this second novel. Mara used to think she could outrun the past. She used to think her problems were all in her own head. She used to think the boy she loves would never keep anything from her. But everything she thought she knew seems to be wrong. As the truth evolves, Mara must make some difficult choices — choices that might just prove deadly.
15. Pretties by Scott Westerfield
(Second Book in the Uglies series)
Tally Youngblood has finally become a Pretty. She has it all — perfect looks, perfect clothes, and the perfect boyfriend. But even with all the nonstop parties and high-tech luxury, Tally can't help but feel a nagging sense that something is wrong. That she's forgetting something important. Then a message arrives from her Ugly past — one that reminds Tally of what's wrong with Pretty life, and of the rebel past she'd forgotten.