Whether you love reading a book over and over or will only read it once, everyone loves the classics. This list is made up of some amazing retellings to rediscover your favorite tales, with just enough fresh and new ideas. Filled with just enough true-to-form detail that you'll be wanting to read the classics again by the time this list is through.
Clever Retellings of Classic Stories
1. Spin by Rebecca Caprara
The Song of Achilles and Circe get a sapphic, young adult twist in this gorgeously lush retelling of the myth of Arachne spun in moving verse. If you love Greek mythology be sure to add this feminist reimagining to your must-read list!
Ravensong is the first book in a contemporary fantasy duology that puts a sapphic, grumpy/sunshine twist on Celtic mythology! Add this read to your TBR to find out what happens when a demi-god who refuses to cohabitate with humans accidentally falls in love with one.
You may have heard of the bestselling fantasy Romeo & Juliet retelling, These Violent Delights. But have you read this contemporary retelling of the classic tale? Against the backdrop of two neighboring, competing pho restaurants, Bao Nguyen and Linh Mai have avoided each other most of their lives.  But when a chance encounter brings them together and sparks fly, the root of their family rivalry comes to light—and nothing is as they expect. . .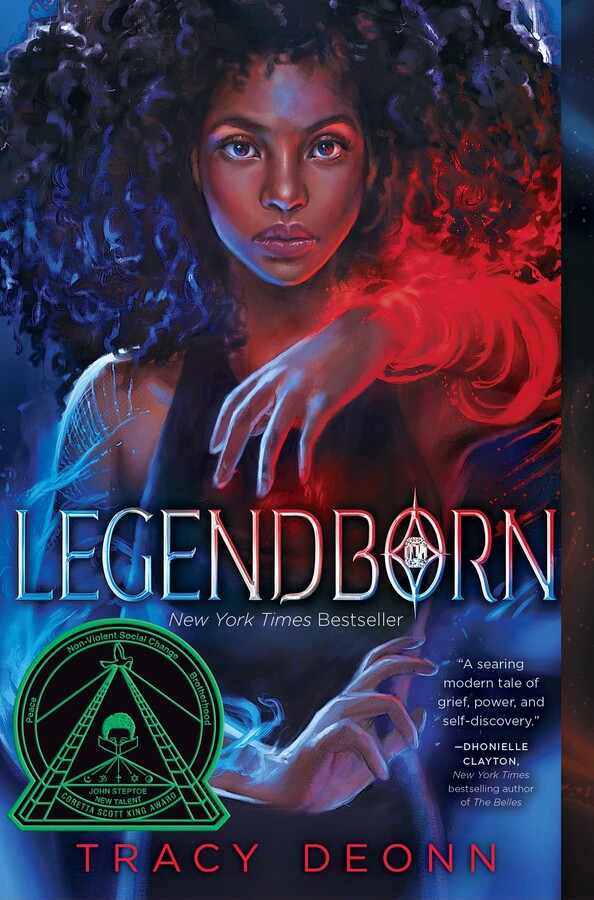 In Legendborn, Tracy Deonn has expertly blended the legend of King Arthur with the history of the American South while addressing issues of systematic racism, microaggressions, and much more.  The main character, Bree, is incredibly funny and the love triangle in this book is a personal favorite of mine. The pacing and action is this book will have you at the edge of your seat by the time you read the last page.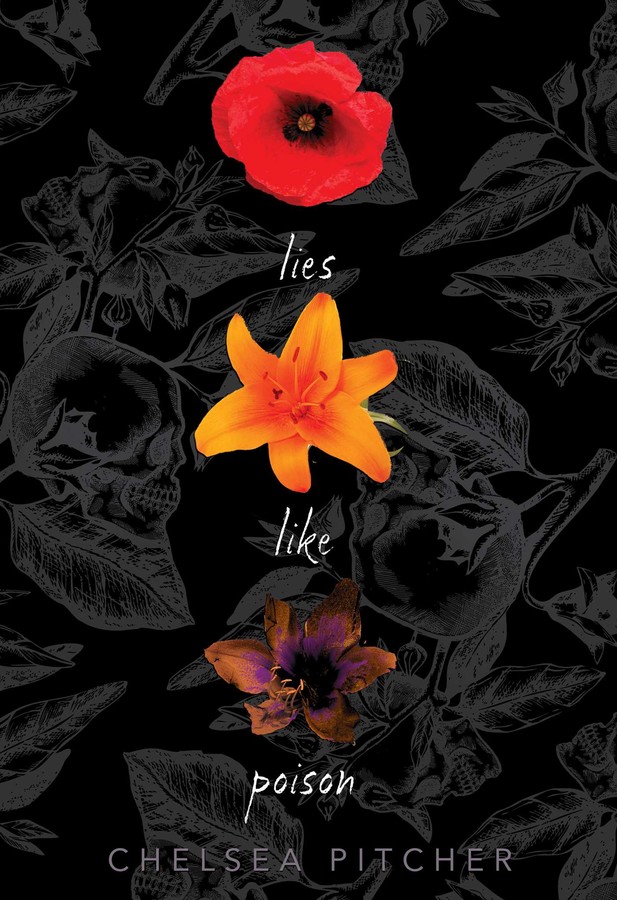 Lies Like Poison is a queer Snow White retelling with some thrilling twists! But that's not all! There are many characters in this book that pull inspiration from some classic fairy tales, such as Jack & the Beanstalk and Beauty & the Beast!
Picture this: It's the 1920s and a monster is loose in the streets of Shanghai. This is where this stunning Romeo & Juliet retelling takes place. Juliet and Roma, former lovers and heirs to rival gangs now must join together to stop the monster before it's too late. Find out the conclusion to Juliet and Roma's story in Our Violent Ends, out now!
7. Cursed — King Arthur
There have been many retellings of the King Arthur legend over the years but never one quite like this. Cursed by Thomas Wheeler and Frank Miller reimagines this classic story and introduces a strong leading lady who in the past sat on the sidelines of this epic legend. Nimue (more commonly known as the Lady of the Lake) is a young druid girl who is tasked by her dying mother to bring the Sword of Power to Merlin. Along the way, Nimue will discover her inner strength and that maybe this legendary sword of Kings past is no longer in need of a king but instead a queen to unite England.
This new fantasy novel is a retelling of the crowd favorite, Les Misérables. Focusing on the characters Marcellus (Marius), Alhoutte (Cosette), and Chatine (Eponine), the new spin takes place in a French Colony in space, bringing a whole new element to the revolution. Vive la France!
9. Ever Cursed — Grimm's Fairy Tales
Ok, I'm cheating a bit by putting this book on this list because it's not a retelling in the strictest sense. Ever Cursed is an entirely original fairy tale where a cursed princess and the witch who cast the spell must work together to break the curse. Even though it's not a retelling, it pulls a lot of inspiration from the tropes of fairy tales, so you will surely love this one!
This dark twist is a new look at Peter Pan. Unhooked blurs the line between good and evil, making Neverland a place where you can't tell who to trust and who to run from. With memories slipping away so fast Gwen is forgetting who she is, it's almost impossible to help herself. Would you choose to face the truth about yourself to escape the island of Neverland, or would you just let the memories of who you were slip away?
When You Were Mine is one of my favorite Romeo & Juliet retellings because it's told from the perspective of Rosaline, Romeo's former lover. This outside perspective of the fateful relationship between Romeo (or in this case, Rob) and Juliet might be even more heartbreaking than the original.
Everyone loves a good boarding school story, am I right? That's why this Beauty & the Beast retelling is so good! When Jaya finds out that the heir to the Emerson clan, her family's enemy, attends the same school as her, she decides to seek revenge for the wrongs his family has done to hers. Her plan? Make him fall in love with him only to break his heart.
Drawing inspiration from the myth of Medusa, this tale is anything but dull. Featuring demons, curses, and sacrifice, it has everything you need for a thrilling and suspenseful twist on a classic. This novel is full of dark twists and high stakes, but it's not the Medusa you know. It also explores love, pain, and the desperate desire to be seen and understood.
This debut novel is an origin story for everyone's favorite pirate, Blackbeard. With all the origin stories that have been coming out in the last decade, this is hands down one of the best. Everyone loves to see the human side of the villains they know and love, and learn what made them so deliciously evil. In Blackhearts, Blackbeard's true colors are revealed—as is his path to darkness.
Okay, I know this one sounds a little questionable, but trust me: this is a Pride and Prejudice retelling. Samantha is horribly embarrassed by her family who are members of the Ohio Bigfoot Society. When they are dragged into the spotlight and in front of an aristocratic prep-school, she crosses paths with a rich boy from the school who is basically Mr. Darcy, but younger. It's Pride and Prejudice meets some fantasy intrigue, and one you won't want to miss.
This Phantom-inspired novel is complete with a ghost, a love triangle, and a lot of drama. The sequel to Of Metal and Wishes, this book is a fresh take on the Opera you know. Set in another world where war has erupted, find the drama and lust of the Phantom of the Opera spiced up with the suspense and emotion of a dystopian novel in this read.
17. Feral Youth — The Canterbury Tales
The Canterbury Tales meets modern day in this novel. Ten teens, like the 30 pilgrims in The Canterbury Tales, tell stories to each other throughout the course of the read. Instead of on a walk to Canterbury, though, they've been dropped off alone in the wilderness as a means of correcting their disciplinary issues. Makes it much more enticing, don't you think?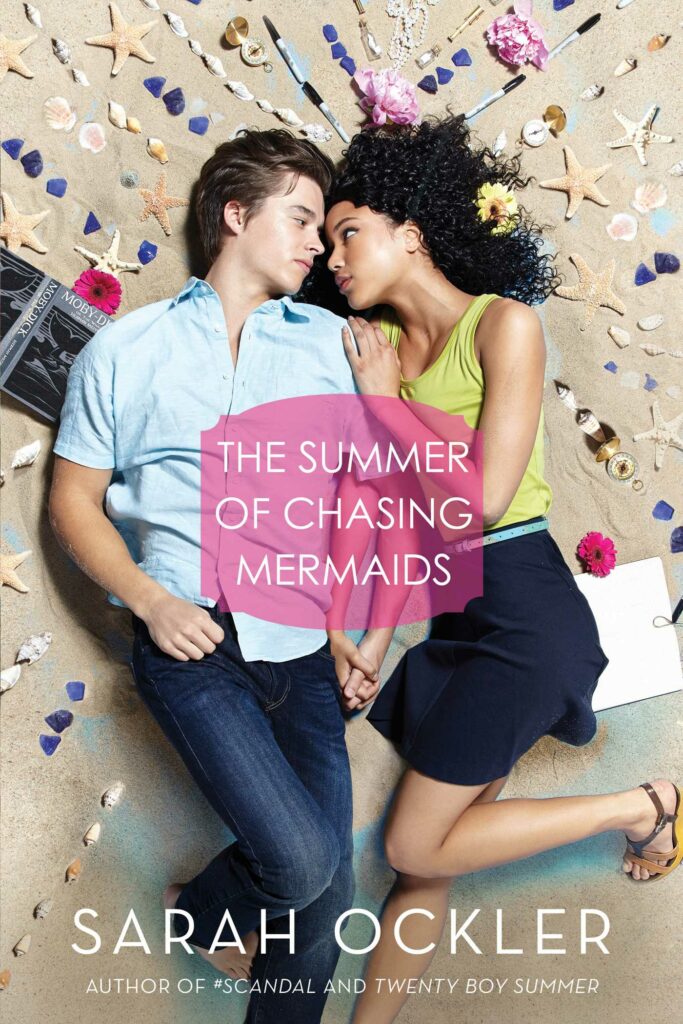 This spin on the classic tail (again, couldn't resist) takes the voice-less aspect of the Little Mermaid and makes it the true focus of the story. Instead of giving up her voice for a chance at love, this talented singer loses her voice in a boat accident, and finds love running from that truth. A story full of magic that could or could not be real, this is a must-read to rediscover one of your favorite stories.
Sephy is a Cross, Callum is a nought. They've been friends since they were children, and they both know that's as far as it can ever go. Noughts and Crosses are fated to be bitter enemies—love is out of the question.
From the New York Times bestselling author of When Dimple Met Rishi comes the second installment in a brand-new series set an elite boarding school that's a contemporary spin on fairy tales, this one a delightful, romantic twist on The Frog Prince.