As society grows in its understanding of mental illnesses, their effects, and their treatments, we're seeing more and more YA narratives that address these topics. There are many compelling, well-written narratives that focus on mental illness or otherwise feature teen characters struggling with and coming to terms with them. If you're interested in reading more books that incorporate this important subject, I've rounded up a few of my favorites below. Which of these important stories have you read?
24 Important Books That Address Mental Health Topics
Schizophrenia
Convinced his mother has been abducted by aliens, Charlie Dickens spends his nights with an eye out for UFOs, hoping to join her. Then Charlie meets popular, easy-going Seth, who shows him what real friendship is all about. For once, he finds himself looking around at the life he's built, rather than looking up. But sooner than he expected, Charlie has to make a decision: should he stay or should he go?
From master storyteller and Printz Award-winning author An Na comes a dark, intensely moving story of a girl desperately determined to find a cure for the illness that swept her mother away, and could possibly destroy her own life as well.
Fig by Sarah Elizabeth Schantz
Love and sacrifice intertwine in this brilliant debut of rare beauty about a girl dealing with her mother's schizophrenia and her own mental illness.
Depression
Brave Face by Shaun David Hutchinson
"I wasn't depressed because I was gay. I was depressed and gay."
Critically-acclaimed author, Shaun David Hutchinson accounts the story of his struggles with depression and feeling like an outsider in his community during his teens which ultimately led to an attempted suicide. In this courageous and deeply honest memoir, Shaun takes readers through the journey of what brought him to the edge, and what has helped him truly believe that it does get better. And his story is one of hope that everybody should read.
A teen boy's world gets turned upside-down when a zoo of exotic animals takes over his small town in this wickedly funny, heartbreakingly honest novel that's perfect for fans of Shaun David Hutchinson.
Ellery doesn't want to live anymore.
She's unable to bear the pain of losing her younger sister to a car accident she blames herself for, or face the rest of her broken family. So, she's made a plan—bought the gun, arranged for her funeral, and picked the day. Everything has fallen into place. Then, on the day she intends to take her own life, she meets Colter, a boy who recognizes her desperation and becomes determined to stop her.
After his dad commits suicide, Will tries to overcome his own misery by secretly helping the people around him in this exquisitely crafted story made up of one hundred chapters of one hundred words each, by award-winning and bestselling author Alison McGhee.
Impulse by Ellen Hopkins
Three lives, three different paths to the same destination: Aspen Springs, a psychiatric hospital for those who have attempted the ultimate act — suicide.
Get well soon isn't going to cut it in this quirky and poignant debut novel about a girl, her depression, an aggressive amount of baked goods, and the struggle to simply stay afloat in an unpredictable, bittersweet life.
Obsessive Compulsive Disorder (OCD)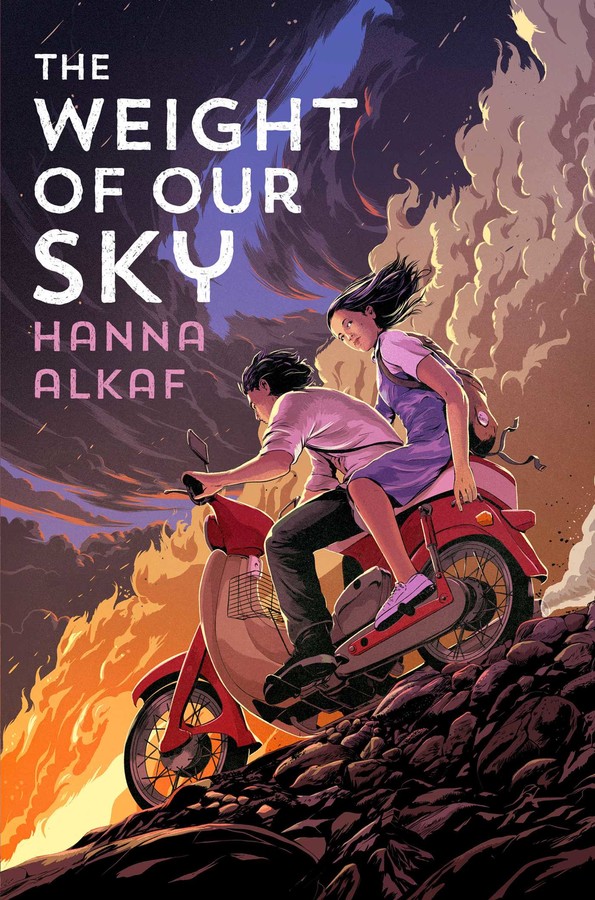 A music loving teen with OCD does everything she can to find her way back to her mother during the historic race riots in 1969 Kuala Lumpur, Malaysia, in this heart-pounding literary debut.
Obsessed by Allison Britz
A brave teen recounts her debilitating struggle with obsessive-compulsive disorder—and brings readers through every painful step as she finds her way to the other side—in this powerful and inspiring memoir.
In this raw and relatable romance, Bea learns that some things just can't be controlled.
Bipolar Disorder
Crazy by Amy Reed
He's falling in love—and she's falling over the edge of sanity. From the author of Beautiful and Clean, a heartwrenching exploration of a romance marred by mental illness.
Grief and Depression
From beloved author and National Book Award finalist, Deb Caletti comes a fresh and luminous novel about the grief that can tear us apart and the people who can make us whole again.
Post-Traumatic Stress Disorder (PTSD)
Mara Dyer doesn't know if she is crazy or haunted—all she knows is that everyone around her is dying in this suspenseful and "strong, inventive tale" (Kirkus Reviews). 
Addiction
When Lia disappears, Chase's life turns into a series of grim snapshots. Anger. Grief. Running. Pink pills in an Altoids tin. A cheating ring at school. Heartbreak and lies. A catastrophic secret. And the shocking truth that will change everything about the way Chase sees Lia—and herself.
Natalie's not an alcoholic. She doesn't have a problem. Everybody parties, everybody does stupid things, like getting in their car when they can barely see. Still, with six months of court-ordered AA meetings required, her days of vodka-filled water bottles are over. 
Tweak by Nic Sheff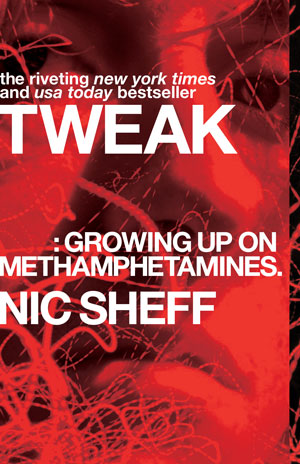 Nic Sheff was drunk for the first time at age eleven. In the years that followed, he would regularly smoke pot, do cocaine and Ecstasy, and develop addictions to crystal meth and heroin.  In a voice that is raw and honest, Nic spares no detail in telling us the compelling, heartbreaking, and true story of his relapse and the road to recovery.
Wrecked by Heather Henson
Looking for Alaska meets Breaking Bad in this piercing novel about three teens, caught in the middle of the opioid crisis in rural Appalachia, whose world literally blows up around them.
Roxy by Neal Shusterman and Jarrod Shusterman
From the team that brought you the New York Times bestselling Dry comes a riveting new thriller that explores the opioid crisis.​
Anxiety

HBO Max's Hacks gets a romantic twist in the vein of Jenn Bennett in this swoon-worthy novel about a standoffish teen girl whose loner status gets challenged by a dynamic elderly woman and a perpetually cheerful boy.
Starfish by Akemi Dawn Bowman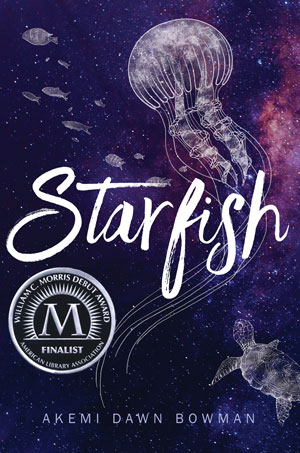 A gorgeous and emotionally resonant debut novel about a half-Japanese teen who grapples with social anxiety and her narcissist mother in the wake of a crushing rejection from art school.
Parker struggles to reconnect with her twin brother, Charlie—who's recovering from cancer—as she tries to deal with her anxiety and questions about the future in this powerful new novel from Meg Leder, author of The Museum of Heartbreak.  
Disordered Eating and Body Dysmorphia
Yolk by Mary H.K. Choi
From New York Times bestselling author Mary H.K. Choi comes a funny and emotional story about two estranged sisters and how far they'll go to save one of their lives—even if it means swapping identities.
From the award-winning author of Break and Teeth comes a raw and honest exploration of complicated identities in a novel about a girl living on the fringe of every fringe group in her small town.
Various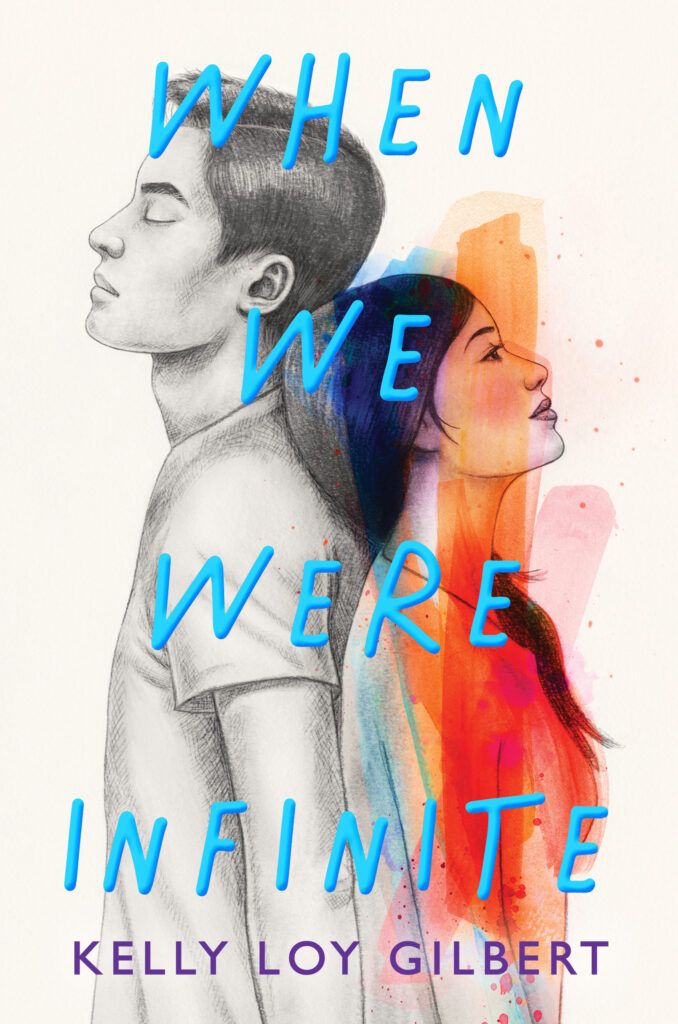 From award-winning author Kelly Loy Gilbert comes a powerful, achingly romantic drama about the secrets we keep, from each other and from ourselves, perfect for fans of Permanent Record and I Am Not Your Perfect Mexican Daughter.
Your favorite YA authors including Ellen Hopkins, Maureen Johnson, and more recount their own experiences with mental illness in this raw, real, and powerful collection of essays that explores everything from ADD to PTSD.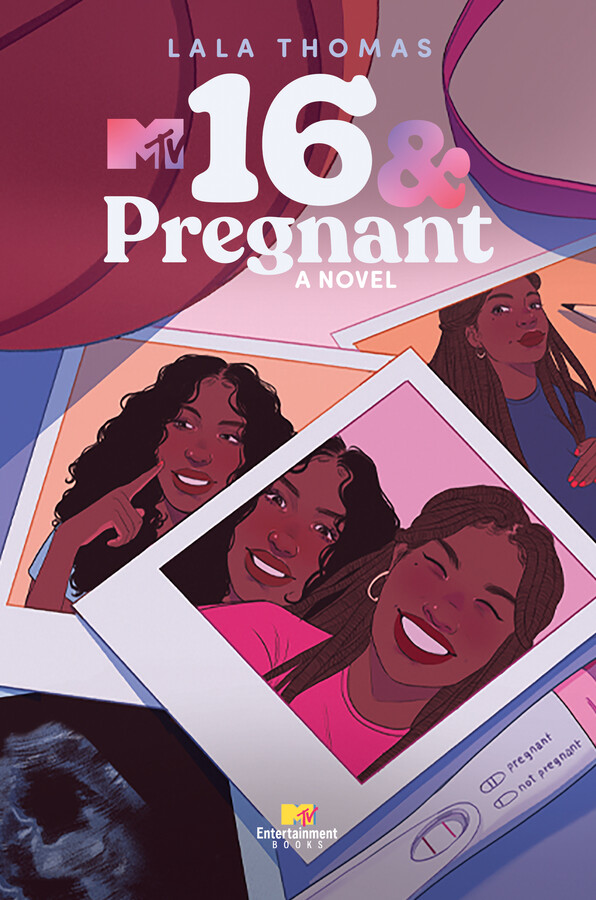 The bond between two best friends is put to the test when one of them gets pregnant in this contemporary teen novel inspired by MTV's iconic reality show.