2022 marks the 5th anniversary of Salaam Reads: an imprint that celebrates joy, vibrancy, and variety in stories of Muslim life! To celebrate, we're highlighting these must-read books by Muslim authors. Are any of these living on your TBR?
5 Books by Muslim Authors You Need to Read ASAP
When Zayneb is suspended for standing up to her Islamophobic teacher her parents send her to her aunt's house in Quatar to get an early start on spring break. Adam is also heading to Qatar for spring break to visit his family. He was diagnosed to Multiple Sclerosis in November and is intent on keeping it a secret from his father, who's still grieving the death of Adam's mother. When the two Muslim teens meet in the airport, something marvelous happens. Stay tuned for the sequel to this heartwarming romance, Love from Mecca to Medina, out now!
They Wish They Were Us meets The Queen's Gambit in the world of competitive Scrabble when a teen girl is forced to investigate the mysterious death of her best friend a year after the fact when her Instagram comes back to life with cryptic posts and messages.
To All the Boys I've Loved Before meets Pride and Prejudice in this delightful and heartfelt rom-com about a Bangladeshi American teen whose meddling mother arranges a match to secure their family's financial security—just as she's falling in love with someone else.
Saints and Misfits is an unforgettable debut novel that feels like a modern day My So-Called Life…starring a Muslim teen. Janna thinks of people in three different categories in her world, saints, misfits, and monsters, and she places herself and Jeremy firmly in the misfits category. Janna thinks she and Jeremy are from two different worlds, but the old adage "opposites attract" can be very true!
It's officially wedding season! In this fun and fresh sequel to Saints and Misfits, Janna hopes her brother's wedding will be the perfect start to her own summer of love, but attractive new arrivals have her more confused than ever.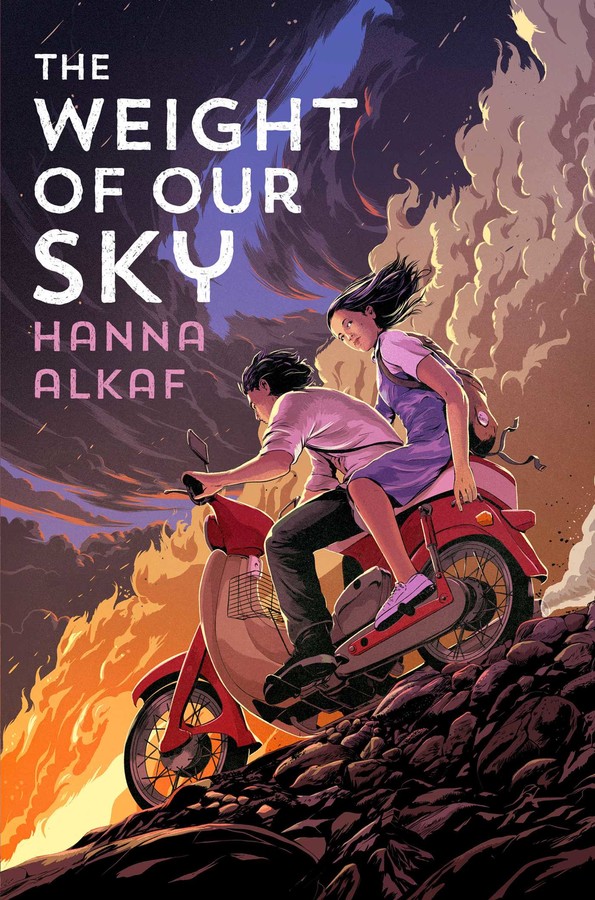 The Weight of Our Sky is a beautiful and heart wrenching story that takes place during the 1969 race riots in Kuala Lumpur, Malaysia. Beatles-loving Melati Ahmad is just like any other teenager at the movies when violence erupts between the Chinese and the Malay. Her entire world shifts as tensions escalate in this heart-pounding debut.