No matter what season it is, sometimes you just need a feel-good read, and that's exactly what cozy fantasy is! These reads are the perfect choice if you're in the mood for a fun fantasy adventure but not in the mood for super high stakes, complex worldbuilding, or cliffhanger endings. If you need a book that feels like a warm hug on a rainy day, add these cozy fantasies to your TBR!
Cozy Fantasies Perfect for Rainy Days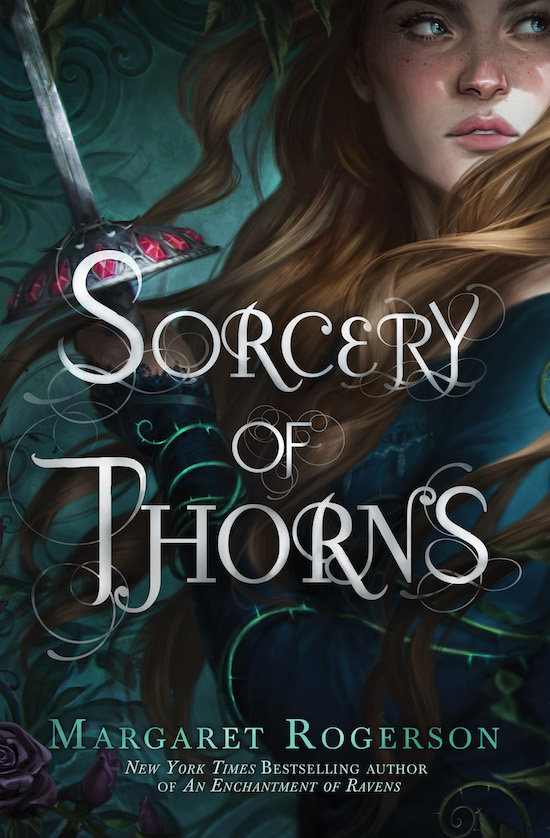 The books in Elisabeth's world are not like ours, they're dangerous and can transform into terrible monsters if given the chance, and she's spent her entire life protecting the kingdom from their power. When the library's most dangerous book is released, Elisabeth finds herself framed for the crime, and the only person she can turn to for help is her sworn enemy, the sorcerer Nathaniel Thorn! Once you've read Sorcery of Thorns find out what happens next for Elisabeth and Nathaniel in their sequel novella, Mysteries of Thorn Manor!
Something Close to Magic doesn't hit shelves until June, but this upcoming release is such a PERFECT cozy fantasy that we knew we had to share it a little early! In this deliciously romantic read Aurelie, a baker's apprentice, reluctantly embarks on a magical adventure that leads her to new friendships and a prince in distress! 
This queer cozy fantasy is a delightful blend between Carry On and Arthurian legend and shows us what happens after the chosen one wins the kingdom and has to get married to keep it…and to stay alive. So This Is Ever After is a total romp and we DARE you not to fall in love with Arek, his best friend Matt, and their whole ragtag group of quest companions!
In An Enchantment of Ravens painting prodigy Isobel is well-accustomed to her immortal and infallible clientele, until the Autumn Prince, Rook, commissions her. But she makes a fatal mistake in painting mortal sorrow in his eyes, a crime she must stand trial for in the Autumnlands. They quickly find trouble on their journey are driven closer than they ever thought they could be!
Prince Tal is finally going on his long awaited coming-of-age tour to see his family's kingdom after spending most of his life secluded in the palace hall, keeping his forbidden magic a secret. Early on in his tour, Tal meets a rogue-ish mystery boy, Athlen, who he can't deny his connection to. In Deeper Waters is a delightful story about magic, pirates, and young love!