If you're in a reading slump after finishing Cassandra Clare's Moral Instruments series, we have a list of books that are bound to get you going again. Here are some books to read if you love the Mortal Instrument series. 
11

 

Books to Read If You Love the Mortal Instruments Series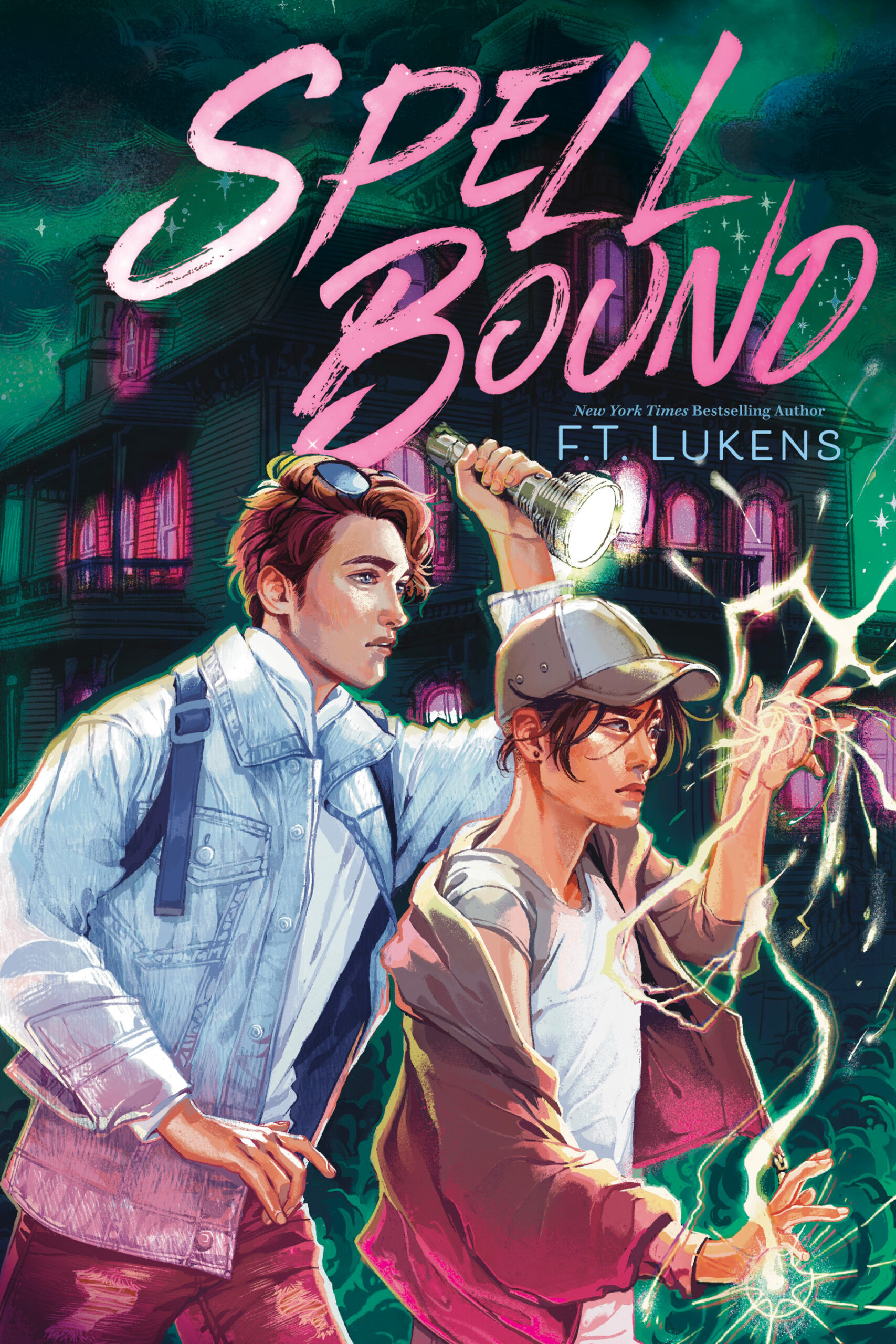 Edison Rooker isn't sure what to expect when he enters the office of Antonia Hex, the powerful sorceress who runs a call center for magical emergencies. Antonia is…intimidating, but she gives him a job and a new name—Rook—both of which he's happy to accept. Now all he has to do is keep his Spell Binder, an illegal magical detection device, hidden from the Magical Consortium. And contend with Sun, the grumpy and annoyingly cute apprentice to Antonia's rival colleague, Fable. Like the City of Bones, Spell Bound's unique magic system and lovable characters all combine to create an epic adventure!
Also set in New York City but in 1911, this historical fantasy has all the magic, murder and mystery we love from the City of Bones. Frances is a seamstress who recently lost her brother to a mysterious death. She finds herself tangled up in the murder of a man, with no recollection of what happened. Frances is shipped off to Haxahaven Sanitarium, which she realizes isn't a sanitarium at all: it's a school for witches. Throw in a boy named Finn with magical powers of his own and a power-hungry leader of an ancient order and you're in danger of a story that might be read all in one sitting. 
When sixteen-year-old Bree witnesses a demon attack, she's introduced to a secret society of Legendborn students-turned-demon-hunters. Bree discovers she has magical abilities and infiltrates the society of Legendborn students, who are descendants of King Arthur's knights, to investigate how they might be tied to her mother's death. On her quest for the truth, she teams up with Nick, an ex-Legendborn, and encounters Selwyn, who calls himself the "Merlin" of the society. This contemporary fantasy is the perfect combination of magic and demon-hunting, with some romance in between. 
4. Tithe by Holly Black
In the critically acclaimed Modern Faerie Tales series, Kaye must save herself from the sinister magic of the fey courts, and protect her hear in the process. Kaye's life takes a turn when she stumbles upon an injured faerie knight in the woods. Kaye has always been able to see faeries where others could not, and she chooses to save the strange young man instead of leaving him to die. Kaye's journey is much like Clary's, as her glimpse into the faerie world unravels a power struggle much larger than Kaye could have imagined. 
5. Vespertine by Margaret Rogerson
Artemisia is training to be a Gray Sister, a nun who cleanses the bodies of the deceased so that their souls can pass on; otherwise, they will rise as spirits with a ravenous hunger for the living. When her convent is attacked by possessed soldiers, Artemisia defends it by awakening a revenant, a malevolent being that threatens to possess her the moment she drops her guard. Only a vespertine, a priestess trained to wield a high relic, has any chance of stopping the darkness. In this new fantasy novel from the bestselling author of Sorcery of Thorns, Artemisia must deal with sinister evils and betrayal. 
A rich, dark urban fantasy debut following a teen witch who is given a horrifying task: sacrificing her first love to save her family's magic. The problem is, Voya's never been in love—she'll have to find the perfect guy before she can kill him. Voya is on a strict mission and the future of her family's magic relies on her success. Enter infuriating Luc, a guy who seemingly wants nothing to do with her. This duo is perfect for fans of Clary and Jace.
In this atmospheric YA fantasy, four teens are drawn into a high-stakes heist in the perilous tomb of an ancient shapeshifter king. Long ago, shapeshifting monsters ruled the Commonwealth using blasphemous magic that fed on the souls of their subjects. Now, hundreds of years later, a new tomb has been uncovered, and despite the legends that disturbing a shapeshifter's final resting place will wake them once again, the Warlord is determined to dig it up. All four teens race to steal the cursed sword rumored to be at the very bottom of the tomb. Like in the Mortal Instruments series, our tough teens face off old magic in this YA fantasy. 
In this debut fantasy, Rue, a Black teen from Houston, has her world upended when she learns about her godly ancestry in a magical hidden world. After her mother is killed on her doorstep, Rue is taken away from her neighborhood by the father she never knew to a secret island of magic wielders. But with evil sinking its claws into both these worlds, Rue must unearth the truth of her identity and discover her power before it's too late. Rue must embrace her newfound magical identity and rise up in order to save the people she loves, just as Clary must face her true ancestry in the Mortal Instruments. 
9. Slayer by Kiersten White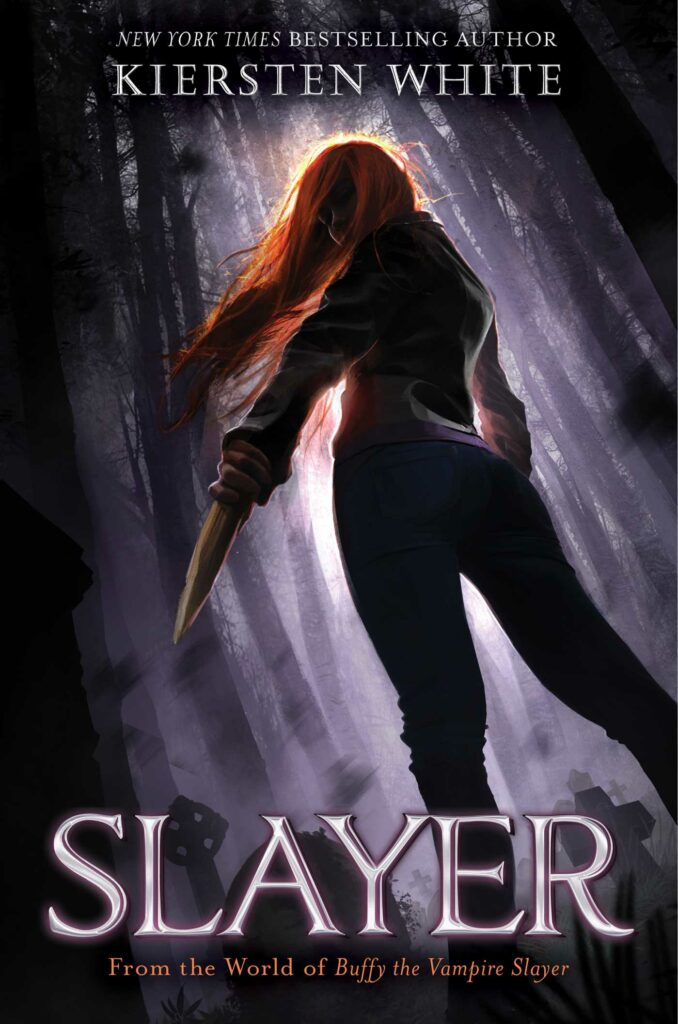 In a series set in the world of Buffy the Vampire Slayer, Nina grapples with the responsibility of managing her incredible powers that she's just beginning to understand.  Nina is the newest Chosen One at Watcher's Academy and the last Slayer, ever. As Nina hones her skills, there's plenty to keep her occupied: a monster fighting ring, a demon who eats happiness, a shadowy figure that keeps popping up in Nina's dreams… Slayer has all the goods: a secret society, combat training and a powerful lead.  
In this imaginative retelling of Romeo and Juliet set in 1920s Shanghai, Juliette Cai and Roma Montagov are heirs of rival gangs. When monsters and murders crop up around the city and threaten both gangs, the two young heirs must set their guns–and grudges–aside and work together, for if they can't stop this mayhem, then there will be no city left for either to rule. Juliette is a strong female lead, just like Clary from the Mortal Instruments series. And did someone say forbidden love? 
Esta is a Mageus, one of the remaining few with magical powers living in the shadows of modern-day New York City. She has the ability to manipulate time, which is a handy skill for a thief of magical artifacts.  Esta travels back in time to 1902 to retrieve a book to save the future of the Mageus before the mysterious Magician can destroy it. Like the City of Bones, The Last Magician is part of an epic series and has all the magic and shadows of New York City.
This second book in the Eldest Curses series is a thrilling new adventure for High Warlock Magnus Bane and Alec Lightwood, for whom a death-defying mission into the heart of evil is not just a job, it's also a romantic getaway. The Lost Book of the White takes place after the Mortal Instruments series and brings all your faves (Jace! Clary! Simon! Izzy!) back for another romp, this time fighting demons in Shanghai.