Happy Monday!
This week, we're offering you extended excerpts of some of our biggest and most anticipated books of the fall! Start reading Run Away with Me, The Chaos of Standing Still, and Siege of Shadows!
Plus, now that the nights are getting longer and the weather is getting colder (mostly), we're giving you full reads that you can really cuddle up with! This month, all of our full reads will be romances. Beginning today, you can start falling in love with Elixir, Blackhearts, Compulsion, and Biggest Flirts!
See below for more info on our featured reads:
---
Extended Excerpts
---
Two friends fall into a passionate romance, but first they must confront a painful past, or else lose out on the one thing they've been searching for.
Start reading the excerpt now!
---
Over the course of one chaotic night stranded at the Denver airport, Ryn confronts her shattered past thanks to the charm of romance, the uniqueness of strangers, and the magic of ordinary places
Start reading the excerpt now!
---
Maia and the other Effigies seek out the true origins of the Phantoms that terrorize their world in this thrilling follow-up to Fate of Flames, which Elise Chapman calls "an immersive and monstrously fun read."
Start reading the excerpt now!
---
 Full Reads
---
Elixir by Hillary Duff
Clea Raymond is a talented photojournalist and the daughter of high-profile parents. Usually she's in total control of her camera, but after Clea's father disappears while on a humanitarian mission, eerie, shadowy images of a strange and handsome young man begin to appear in Clea's photos—a man she has never seen in her life.
---
When Edward "Teach" Drummond, son of one of Bristol's richest merchants, returns home from a year at sea, he finds his life in shambles. Betrothed to a girl he doesn't love and sick of the high society he was born into, all Teach wants is to return to the vast ocean he calls home. There's just one problem: he must convince his father to let him leave and never come back.
Following the death of her parents, Anne Barrett is left penniless. Though she's barely worked a day in her life, Anne takes a job as a maid in the home of Master Drummond. Lonely days stretch into weeks and Anne longs to escape the confines of her now mundane life. How will she ever achieve her dream of sailing to Curaçao—her mother's birthplace—when she's trapped in England?
---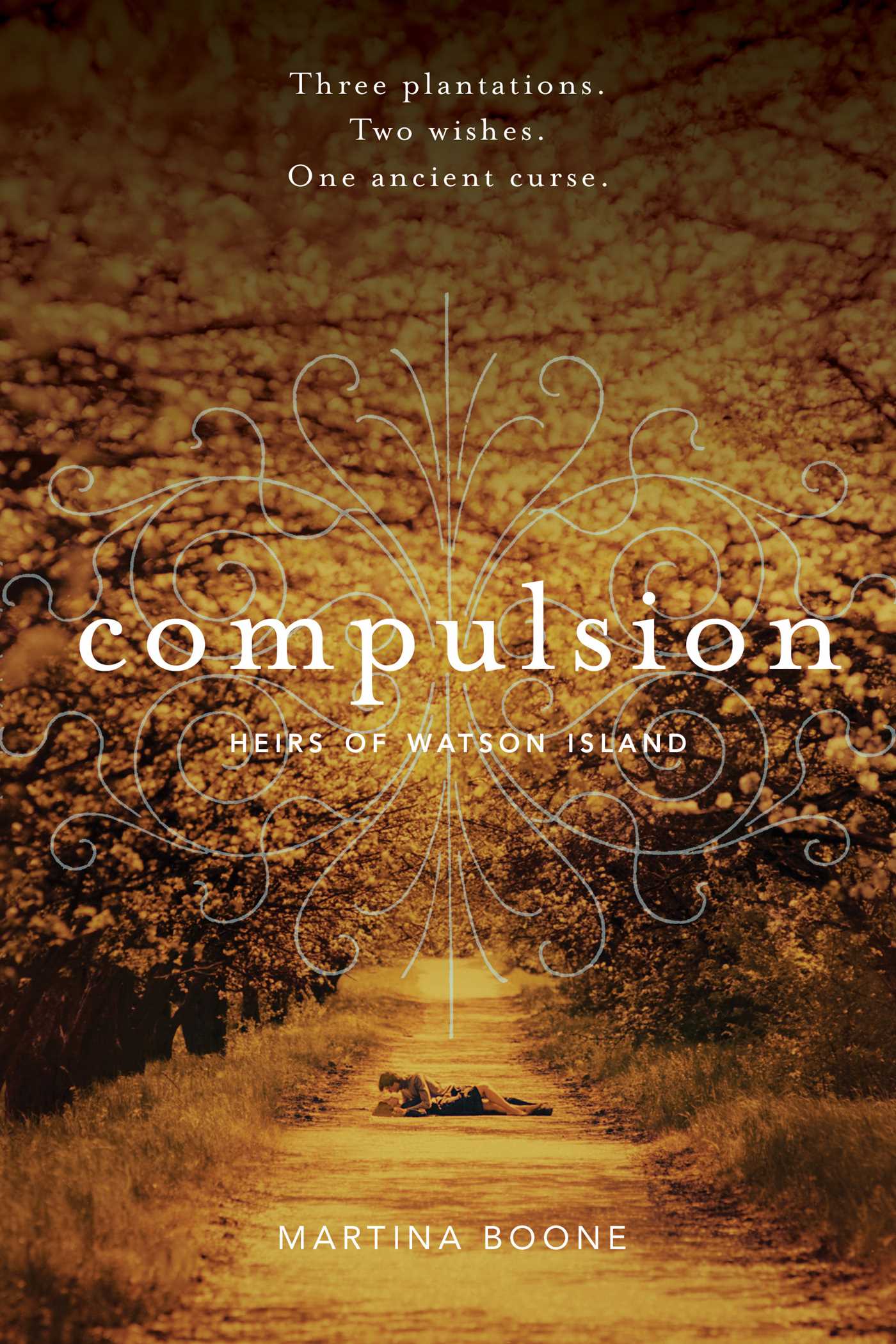 All her life, Barrie Watson has been a virtual prisoner in the house where she lived with her shut-in mother. When her mother dies, Barrie promises to put some mileage on her stiletto heels. But she finds a new kind of prison at her aunt's South Carolina plantation instead—a prison guarded by an ancient spirit who long ago cursed one of the three founding families of Watson Island and gave the others magical gifts that became compulsions.
---
Tia just wants to have fun. She's worked hard to earn her reputation as the life of the party, and she's ready for a carefree senior year of hanging out with friends and hooking up with cute boys. And her first order of business? New guy Will. She can't get enough of his Midwestern accent and laidback swagger.
As the sparks start to fly, Will wants to get serious. Tia's seen how caring too much has left her sisters heartbroken, and she isn't interested in commitment. But pushing Will away drives him into the arms of another girl. Tia tells herself it's no big deal…until the yearbook elections are announced. Getting voted Biggest Flirts with Will is, well, awkward. They may just be friends, but their chemistry is beginning to jeopardize Will's new relationship—and causing Tia to reconsider her true feelings. What started as a lighthearted fling is about to get very complicated…