Whenever I start a book with more than one point of view, I always know I'm in for something special. Through the eyes of more than one character, the world of the story suddenly has twice (or three or more) times the dimension, and as a reader, we are privileged with that much more information about the other characters: more feelings, secrets, and backstory that we never would have known from only perspective. Here are 12 books that make use of different points of view:
12 Books with Multiple Perspectives
After Zayneb confronts her teacher, who won't stop reminding the class how "bad" Muslims are, she is sent to her aunt's house in Doha, Qatar, for an early start to spring break. Adam got diagnosed with multiple sclerosis and has stopped going to classes, intent, instead, on perfecting the making of things. Intent on keeping the memory of his mom alive for his little sister. Adam's also intent on keeping his diagnosis a secret from his grieving father. So what will happen when these two paths cross?
An ocelot. A slave. An angel thief. Multiple perspectives spanning across time are united through themes of freedom, hope, and faith in a most unusual and epic novel from Newbery Honor–winning author and National Book Award finalist Kathi Appelt.
Juan has plans. He's going to get out of El Paso, Texas, on a basketball scholarship and make something of himself. His best friend JD has plans, too. He's going to be a filmmaker one day. Soon Juan and JD are embarking on a Thelma and Louise­–like road trip to visit a man on death row, who might be Juan's father. But there are some things you just can't plan for…
4. Sky Without Stars by Jessica Brody and Joanne Rendell
In this sci-fi reimagining of Les Misérables, a Thief, a Guardian, and an Officer become the unlikely heroes of a planet on the brink of revolution. Romance and emotions rise as Chatine, Marcellus, and Alouette's lives and destinies collide. Together, they just might be the key to shaping the future of their planet, Laterre.
When Sasha's best friend Xavier rekindles a relationship with his toxic ex, Ivy, Sasha poses online to seduce and expose Ivy for who she really is. Primarily from Sasha and Xavier's points of view, this lightning-fast thriller will make your head spin trying to guess what happens next.
6. Tradition by Brendan Kiely
Jules and Bax are both students at prestigious, privileged Fullbrook Academy, and while their experiences are very different, they each feel the discomfort of being outsiders, which means we feel it through their alternating narratives. When they meet, they recognize in each other a similar instinct for survival, and as their lives intertwine, and the pressures to play by the rules and remain silent about the school's secrets intensify, they see Fullbrook for what it really is and decide to fight it.
7. All American Boys by Jason Reynolds and Brendan Kiely
Rashad is brutally beaten by a police officer who falsely accuses him of stealing from a convenience store. His classmate, Quinn is in the crowd of onlookers, but the cop is his best friend's brother, and he freezes. In the days that follow, Rashad and Quinn grapple with the hard truths that are circulating their town – truths about prejudice and racism, and the alternate points of view powerfully illustrate two sides of a divided issue coming together to stand up for what's right.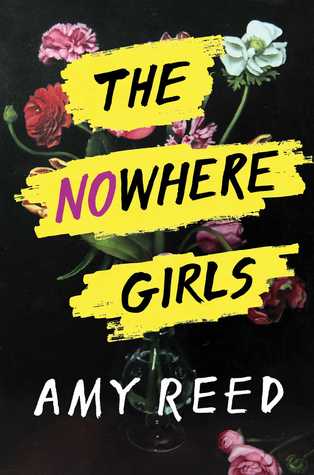 Grace, Rosina, and Erin are all outcasts at their high school who come together to take a stand against the pervasive rape culture that ran a girl out of town the year before. Each is unique in their own way: Grace, the new girl, who is burning with the need to make a difference; Rosina, the queer punk girl desperate to escape the burden of her mother's expectations; and Erin, whose obsession with marine biology is not enough to make her forget the trauma of her own past. What's equally special about this book is that it takes the time to switch into the points of view of minor characters, some of whom are never named, but who represent a whole spectrum of girls within one small town.
Eighth is a member of the Nahx, with no voice or name, only a mission to dart Humans and protect his partner. Meanwhile, Raven is just a girl at summer camp when the Nahx invade and kill her boyfriend. Suddenly, she and Eighth are thrust together, and must put aside their differences if they want to survive. Having both Eighth and Raven's points of view makes their growing connection feel that much stronger.
Dimple doesn't realize that her parents have sent her to a summer program for web developers with an ulterior motive: to find a husband. Rishi, on the other hand, knows he's being sent to the same course with the task of wooing his potential future wife. With both points of view in mind, the reader always knows what's going on, and can fall in love with both characters at once.
Adina and Tovah are twin sisters who's lives take divergent paths when they receive the results for a test for Huntington's disease–a rare genetic disorder that one twin has and the other does not. Reading both sisters' perspectives and how each one comes to terms with their new reality and circumstances they deal with is a real joy and feels like double the amount of story.
Two civilizations, the cities of Anchor and Sophia, have had a different response to the apocalyptic event that destroyed the world generations before. Brothers from The Anchor travel and preach against technology of the past, only to uncover a group of rebels that want the opposite. It will take points of view from all sides to make the whole picture clear.