There's nothing as bone-chillingly terrifying as reading a book that seems to have been ripped straight from the headlines of a news story. Sure, they may be devoid of ghosts and other "scary" things, but there's so much truth in the words and stories that the haunting tales stay long after you wish you could forget them. These are the stories that stay with you because they're 100% possible. They make you question everything about yourself and your future. 
I've put together a list of my favorite books, fiction, and nonfiction, that have been or could have been inspired by things happening in the real world. Some of these books are frightening, with characters that are no doubt guilty of their crimes. Others are enlightening, delving into the complex problem of how our criminal justice system treats certain victims. But they all have one thing in common…they're endlessly fascinating. 
13 Books Ripped Straight from the Headlines
What does it mean when you thought you knew someone? What does it mean when that person is your new boyfriend? Courtney Summers meets Deb Caletti in this page-turning suspense story of what it is to face hard truths about yourself and others, and how to find strength when you need it most.
The numbers are staggering: nearly one in five girls ages fourteen to seventeen have been the victim of a sexual assault or attempted sexual assault. This is the true story of one of those girls.
3. Dry by Jarrod Shusterman and Neal Shusterman
When the California drought escalates to catastrophic proportions, one teen is forced to make life and death decisions for her family in this harrowing story of survival from New York Times bestselling author Neal Shusterman and Jarrod Shusterman.
A young, street-savvy runaway looking for a place to call home realized he might have conned his way into the wrong family in this fast-paced and thrilling novel.
5. Lizzie by Dawn Ius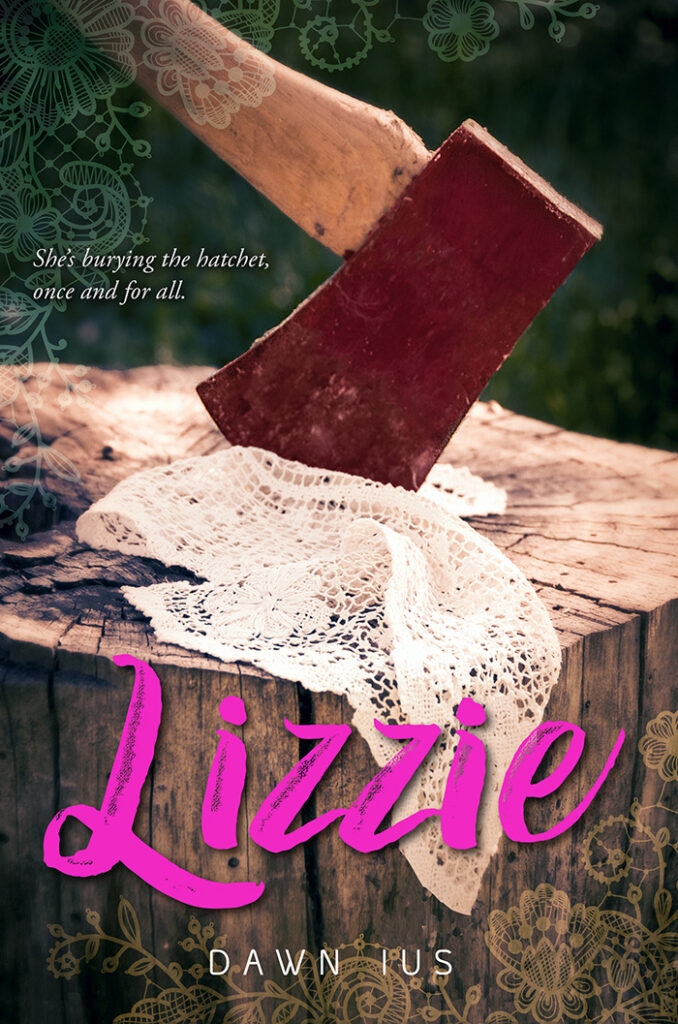 Lizzie is an edge-of-your-seat reimagining of one of the most chilling mysteries in modern history—Lizzie Borden.
6. Tradition by Brandon Kiely
Prestigious. Powerful. Privileged. This is Fullbrook Academy, an elite prep school where history looms in the leafy branches over its brick walkways. But some traditions upheld in its hallowed halls are profoundly dangerous.
A girl tries to outrun her demons in this searing, universal novel about the impact of gun violence, everyday sexism, rape culture, and internalizing—and overcoming—guilt. Make sure you add this one to your Goodreads Shelf and get ready to read it in September!
8. All American Boys by Jason Reynolds & Brandon Kiely
A bag of chips, that's all sixteen-year-old Rashad is looking for at the corner bodega. What he finds instead is a fist-happy cop, Paul Galluzzo, who mistakes Rashad for a shoplifter, mistakes Rashad's pleadings that he's stolen nothing for belligerence, mistakes Rashad's resistance to leaving the bodega as resisting arrest, mistakes Rashad's every flinch at every punch the cop throws as further resistance and refusal to STAY STILL as ordered. But how can you stay still when someone is pounding your face into the concrete pavement?
In a year of firsts—the first year without parents, first love, first heartbreak, and her first taste of freedom—Brooke must confront the shadow of her family's violence and dysfunction, as she struggles to embrace her identity, finds her true place in the world, and learns how to let go.
10. One Cut by Eve Porinchak
On May 22, 1995 at 7 p.m. sixteen-year-old Jimmy Farris and seventeen-year-old Mike McLoren were working out outside Mike's backyard fort. Four boys hopped the fence, and a fight broke out inside the dark fort made of two-by-four planks and tarps. Within minutes, both Mike and Jimmy had been stabbed. Jimmy died a short time later.
 It's Spring Break of senior year. Anna, her boyfriend Tate, her best friend Elise, and a few other close friends are off on a debaucherous trip to Aruba that promises to be the time of their lives. But when Elise is found brutally murdered, Anna finds herself trapped in a country not her own, fighting against vile and contemptuous accusations.
12. Jazz Owls by Margarita Engle
In soaring images and powerful poems, this is the breathtaking story of what became known as the Zoot Suit Riots as only Margarita Engle could tell it.
The Other Talk is such a pertinent read in this day and age. The book begins a much-needed conversation about race for white kids. In an instantly relatable and deeply honest account of his own life, Brendan Kiely offers young readers a way to understand one's own white privilege and why allyship is so vital, so that we can all start doing our part—today.