This year has produced so many great fantasies for everyone to enjoy. There are fantasies for every kind of reader. There are historical, urban, futuristic fantasies; there are fantasy romances that will make you swoon; there are dark fantasies and more lighthearted ones too! No matter what kind of fantasy you like to read, we here at Riveted by Simon Teen have the right recommendation for you!
Our Favorite YA Fantasy Books of 2021
1. Tashie recommends Chain of Iron by Cassandra Clare
What says "must-read fantasy" more than a Shadowhunters book? Every book in The Last Hours series is somehow better than the last. As if getting insight into the lives of Will and Tessa wasn't great enough, I'm obsessed with the new characters. Cordelia is a personal favorite, and I can't decide who I'm rooting for her to end up with! I was screaming the entire time I was reading it. Would definitely recommend. Start the Last Hours with Chain of Gold.
2. Alissa recommends Wings of Shadow by Nicki Pau Preto
When you're itching for a new fantasy series in an incredible immersive world with original and captivating characters, pick up Crown of Feathers by Nicki Pau Preto. The writing is beautiful and you'll immediately be swept away with the story. Right on that line of high fantasy, I highly recommend this series for anyone who loves books like Dark Rise, Three Dark Crowns, and Dance of Thieves. And the best bit? All three books in the series are available, so no waiting (im)patiently for the next installment!
Perfect for fans of Sorcery of Thorns and Girls of Paper and Fire, Adrienne Tooley's Sweet & Bitter Magic is a charming Sapphic fantasy is about a witch cursed never to love and a girl determined to save her sick father. The unlikely pair strike a dangerous love bargain to save their queendom.
4. Francie recommends Our Violent Ends by Chloe Gong
Chloe Gong's newest is even better than her first. This is easily one of my top 3 fantasies of the year, and just as good as These Violent Delights, if not better! The pace really picks up in this one as Roma and Juliette get deeper into the mysteries that plague their city. You absolutely do not want to miss this one!
5. Chantal recommends In Deeper Waters by F.K. Lukens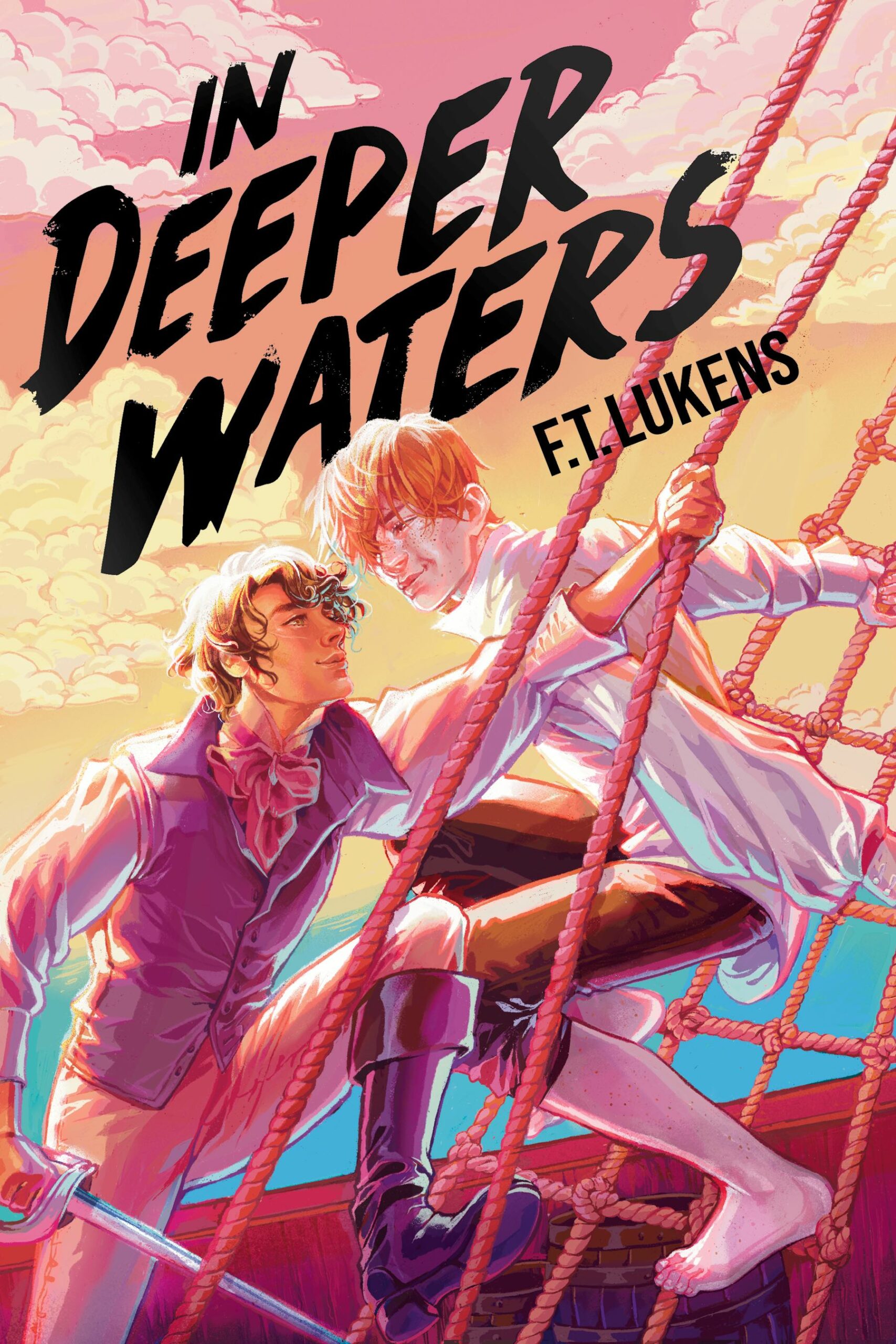 In Deeper Waters is no slow burn romance; it's a siren call of instant chemistry that'll have you enthralled. Like Pirates of the Caribbean, this adventurous tale on the high seas explores the mythology of the deep, pirates and their exploits, and sailing across the wide deep blue sea. There's also sea witches, dangerous magic, political intrigue – everything you could want from a YA fantasy!
6. Caroline recommends Briar Girls by Rebecca Kim Wells
If you are anything like me, walking in the woods means fantasizing about what mysterious monsters could be lurking just out of sight—and whether I could be friends with them. In Briar Girls, Lena lives the dream when an enchanted forest offers up its powers to her. But she is navigating a web of new allies and still isn't sure she can trust any of them, let alone the dangerous forest. Plus, Lena finds herself drawn to both a brooding raven boy and a chaotic magical girl, a bisexual conundrum with no wrong answers. This dark fairytale will sweep you away with its lush atmosphere, sex-positive approach to romance, and twists at every turn.
7. Caroline also recommends A Rush of Wings by Laura E. Weymouth
Rowenna's mother refused to teach her magic because she feared Rowenna's hot temper. But her mother has been murdered by a supernatural creature from the sea, so Rowenna must learn magic herself to break the curse on her family. Anyone who has ever been told they are "too much" will thrill to see dark-hearted Rowenna grapple with the raw elemental power of the wind and the ocean as she defies the eerie monster from the deep—a monster who has returned wearing her mother's face.
8. Saleena recommends Blood Like Magic by Liselle Sambury
Blood Like Magic is the perfect combination of sci-fi and fantasy. Set in a technically advanced future, Voya is a witch who must pass her ancestor's test to gain her powers. Her test? Voya's ancestor demands she find her first true love…and kill them. If she fails? Not only does she lose her witchy powers, but her entire family loses them, a consequence that is a matter of life and death. This unique fantasy will have you at the edge of your seat, unable to put it down!
9. Saleena also recommends The Bones of Ruin by Sarah Raughley
Yes, that's right, I'm recommending another fantasy you have to read. The Bones of Ruin is a historical fantasy set in Victorian London. The heroine is Iris, an African tightrope dancer who cannot die. With no memories of her past, Iris is determined to find answers. When she meets Adam, he promises he has the answers she seeks, but there's a catch. Iris must take part in a tournament to the death. There is so much to love about this fantasy, and you will not be able to put this one down.
10. Destiny recommends The Wild Ones by Nafiza Azad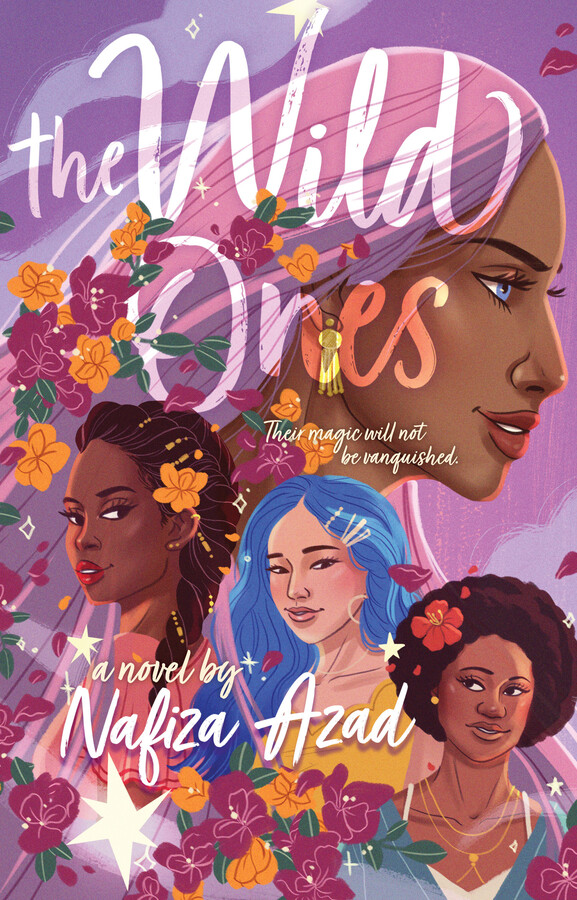 If you're looking for a thrilling fantasy novel about sisterhood and family, this is your book! The Wild Ones were not born to the same family, in fact, there was a time they didn't have family at all. Until Paheli and Taraana came along. Taraana introduces Paheli to a life of magic and wonder – then disappears. Continuing his legacy, Paheli uses magic to find and protect other girls in all corners of the world with tragic lives. But when Taraana reappears, he's the one who needs saving, and the family he helped create will be the ones to run to his side, because the one thing the Wild Ones refuse to ever be again is scared.
11. Emily recommends Vespertine by Margaret Rogerson
Vespertine is a MUST-READ for fantasy lovers. This is my favorite Margaret Rogerson novel yet (and that's saying something because I adored Sorcery of Thorns and can confirm that if you like Silas, you will love this book!). Vespertine is an epic fantasy with a reluctant heroine you'll root for, a sassy undead spirit, a brooding villain, and lots of dark magic!
12. Thomas recommends Wings of Ebony by J. Elle
If you're into urban fantasies, with an otherworldly twist, Wings of Ebony is the book for you. When Rue's mother is murdered, she is whisked away from her neighborhood by her father to a Ghizon, a hidden island of magic wielders. When Rue breaks Ghizon's Do-Not-Leave policy to visit her sister on the anniversary of their mother's death, she discovers kids of Houston are being forced into crime. The culprits? Leaders from a certain magic-wielding island.
This urban fantasy is perfect for fans of Holly Black and Cassandra Clare. For centuries, the Eight Courts of Folk have lived among us, concealed by magic and bound by law to do no harm to humans. Until a series of gruesome and ritualistic murders rocks the city of Toronto and threatens to expose faeries to the human world. Four queer teens, each who hold a key piece of the truth behind these murders, must form a tenuous alliance in their effort to track down the mysterious killer behind these crimes.