There's a chill in the air, holiday lights are twinkling in neighborhoods around the world, and in the spirit of the season, we have a gift for you! Presenting… our favorite tradition of the holiday season here at Riveted by Simon Teen: a list of the books we've loved over the past year! Take a look to find a little something for your loved ones (or yourself).
Our Favorite Books from 2021 We Love to Give (and Get) This Holiday Season
Emily recommends Vespertine by Margaret Rogerson
You do NOT want to miss Vespertine, my all-time fave book of 2021. Not only that, but this is my favorite Margaret Rogerson novel yet (and that's saying something because I adored Sorcery of Thorns and can confirm that if you like Silas, you will love this book!). Vespertine is an epic fantasy with a reluctant heroine you'll root for, a sassy undead spirit, a brooding villain, and lots of dark magic!
Fans of Chloe Gong's debut novel, These Violent Delights, a Romeo and Juliet retelling set in 1920s Shanghai, should drop everything right now and pick up a copy of the highly anticipated sequel, Our Violent Ends. You do not want to miss this fast-paced, romantic, monstrous wild ride! In Our Violent Ends, Shanghai is under siege, and the star-crossed lovers must team up if they have a hope of ending the threat against their city and their feuding families. This sequel will keep you turning pages with its non-stop excitement and danger as you root for Roma and Juliette to defy the way the story is supposed to end.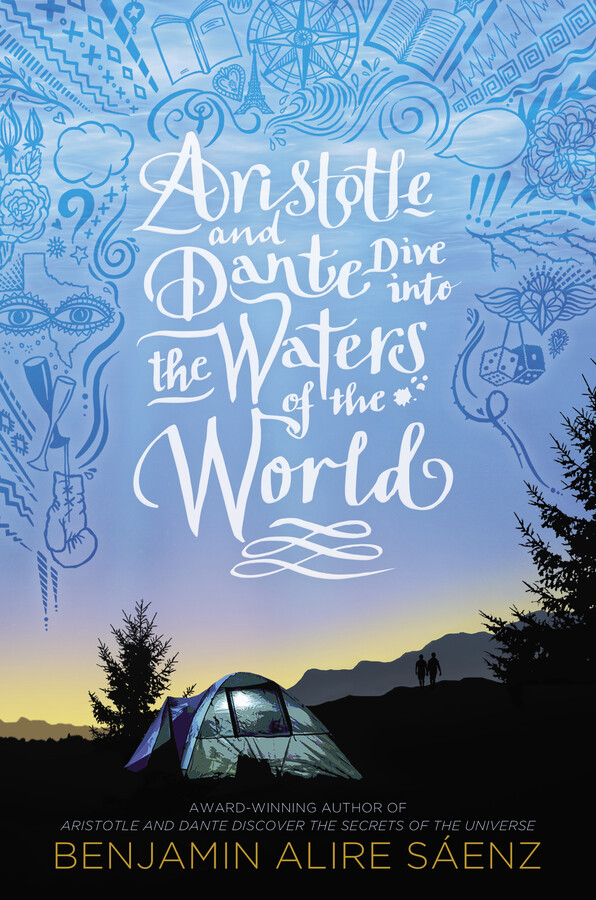 Benjamin Alire Sáenz truly does not disappoint in this sequel! I've always loved his lyrical prose. We saw the slow burning magic of Ari and Dante falling in love in the first book, and in Aristotle and Dante Dive into the Waters of the World, Ari and Dante explore what it means to really support one another and build a strong relationship. The boys are determined to forge a path for themselves in a world that doesn't understand them. Tender, discoverable, joyful, and romantic, this sequel is truly everything you need!
Amy recommends The Witch Haven by Sasha Peyton Smith
Set in turn-of-the-century New York City, The Witch Haven is a magical rollercoaster of a book and a fantastic debut novel by Sasha Peyton Smith. The combination of historical fantasy, shocking plot twists, secret societies, and of course, a magical boarding school for witches, makes this book a captivating read that is a must-have every historical fantasy fan!
Amelia recommends The Bones of Ruin by Sarah Raughley
The Bones of Ruin is an action-packed historical fantasy that follows Iris, an African tightrope dancer who can't remember her past… and also can't die! It is fast-paced, full of intrigue and romance (so much romance!) and once I started reading, I never wanted to put it down. It is the perfect gift for a reader who loves strong heroines, secret societies, and historical settings.
Saleena recommends Blood Like Magic by Liselle Sambury
Blood Like Magic has seriously been one of my top five books I've read this year. A unique blend of sci-fi and fantasy, this book is set in the future and follows Voya, a budding witch who is determined to pass her ancestors' tests to gain her witchy powers. But her test is an impossible one: she must find her true love and destroy them. If she fails? Her entire family loses their powers, a consequence which can result in the death of a loved one. This book is a must-read for any fantasy or sci-fi lover out there! 
Lindsey recommends Roxy by Neal Shusterman and Jarrod Shusterman
Instead of Greek gods looking down on us, imagine it is the drugs we use, each one plotting on how they can help or destroy our lives. Told from the alternating POVs of two siblings and the drugs they take, Roxy is a gritty and hard-hitting book about the dangers of addiction. It was so interesting and unique to read about drugs having human-like-thoughts. A very serious read that is clever, heartbreaking, and intriguing to the very end.
To anyone who is, was, or ever cared about a theater kid, this one is for you. After a kerfuffle over a cast list, best friends Kat and Stevie decide to sneak out for the night and hop a train to New York City—where they immediately become separated and lose their cell phones. But this untethered state sweeps them away into a magical night where one emotional moment can cause a major setback, but one misfortune can lead to moments of wonder. Part farce, part romance, and all friendship story, this one night will change their perspectives forever and make them reevaluate what they want from their futures.
Karen recommends The Lucky List by Rachael Lippincott
One of my go-to recs for book gifts this year is definitely The Lucky List. It's a sweet summer romance about Emily who finds a list of things to do before senior year of high school that her late mother wrote herself when she was seventeen. Emily, whose best friend is away at camp, recently broke up with her boyfriend so she's expecting to be super lonely during summer. Instead, she finds a new friend in Blake, her dad's best friend's daughter who just moved to town. They set out to do everything on the list and because this is full of Rachael Lippincott magic, they fall in love. I love this book because it's so much more than a summer romance. It deals with grief and finding yourself when you're utterly lost. Have some tissues nearby for both sentimental family scenes between Emily and her widower father, and swoon-worthy romantic gestures.
Antonella recommends Wings of Ebony by J. Elle
This stunning debut novel is perfect for urban fantasy fans where a Black teen from Houston finds her life turned upside down when she learns about her godly ancestry and leaves to live with her father in the hidden island of Ghizon. Rue's life gets more complicated when Rue visits her sister on the anniversary of their mother's death, breaking Ghizon's Don-Not-Leave policy and now must save both the human and god worlds. It's not too late to read it before the epic sequel comes out!
Chantal recommends In Deeper Waters by F.T. Lukens
In Deeper Waters is no slow burn romance; it's a siren call of instant chemistry that'll have you enthralled. Like Pirates of the Caribbean, this adventurous tale on the high seas explores the mythology of the deep, pirates and their exploits, and sailing across the wide deep blue sea. There's also sea witches, dangerous magic, political intrigue – everything you could want from a YA fantasy!
Destiny recommends Yolk by Mary H. K. Choi
If you have a sibling this one will definitely hit home and if you don't, this book will make you believe that Jayne and June Baek were the sisters you never had but always wanted. Though the sisters would have you pick your favorite, readers will see that it's nearly impossible because we all have a little bit of June and a little bit of Jayne. June is the older know-it-all sister, who seems like all business and no play. Jayne is three years younger and will happily tell you that she is all play. Though these sisters would have you believe that they're nothing alike and there is nothing to like about the other, the lengths that they would go to save each other's lives will reveal parts of themselves that they may not be ready to confront. Read the book to find out the groundbreaking reality that forces these two rival sisters together!
Emily recommends Chain of Iron by Cassandra Clare
I love all of Cassandra Clare's books, and the Last Hours series hits me right in the feels with every new book! This sequel to Chain of Gold is a non-stop demon-fighting heart-wrenching continuation of the story of my babies James, Matthew, Cordelia, and Lucy. Plus, the Will/Jem/Tessa appearances make my Shadowhunter heart extra happy. Now excuse me while I go reread this book 12 times before Chain of Thorns comes out!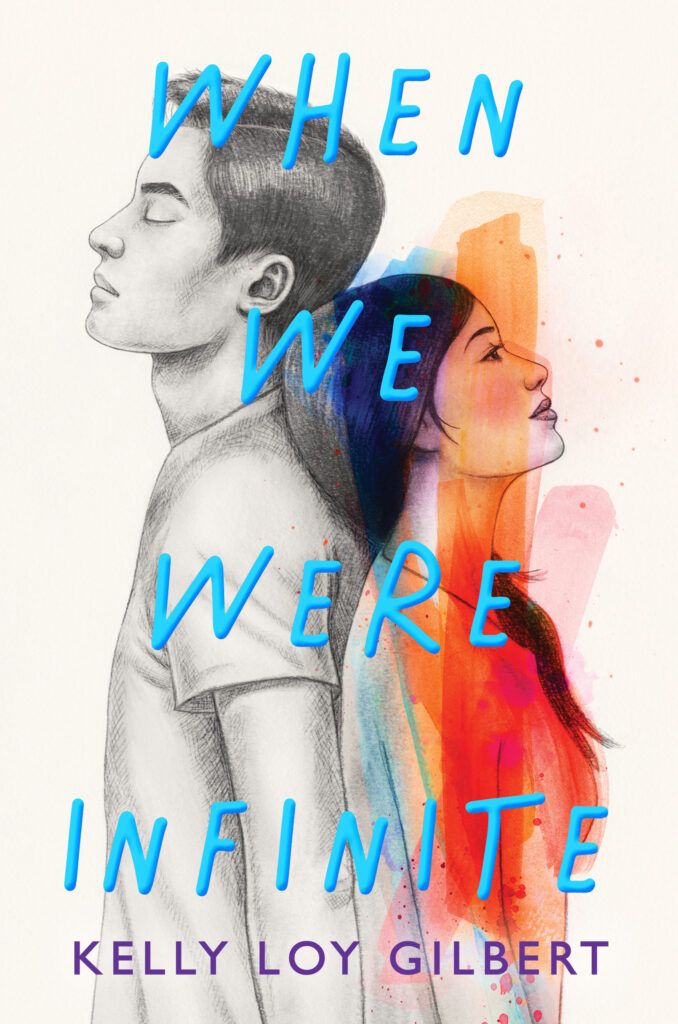 Beth is facing down the end of high school and is terrified about what happens next. Her whole world is her tight-knit group of high-achieving orchestra friends, and the idea of them splitting up for college fills her with a deep dread, especially after she discovers that one of her friends is facing abuse at home, and she has to decide what she can do to protect him. If you like listening to Phoebe Bridgers, this might give you a similar feeling: sad, moody, aching, quietly powerful, way too real, yet never without hope.
Still searching for the perfect gift for the YA fan in your life, or a little something for yourself? Take a look at Our Ultimate Gift Guide for YA Readers.