#RivetedRevealsWeek is here!
What, you ask, is Riveted Reveals Week? It's that special time of year when we show you all the shiny new covers for books coming out in just a few seasons. From June 13 – June 17, we're showing you all the new covers for our Spring 2023 young adult books. So get your Goodreads shelf ready because you're going to want to add all of these books to your TBR!
Take a look!
Your First Look at All the Covers for Our Spring 2023 YA Books
---
6/13: Cover Reveals Day 1
---
James and Cordelia must save London—and their marriage—in this thrilling and highly anticipated conclusion to the Last Hours series from the #1 New York Times and USA TODAY bestselling author Cassandra Clare. Chain of Thorns is a Shadowhunters novel.
Cordelia Carstairs has lost everything that matters to her. In only a few short weeks, she has seen her father murdered, her plans to become parabatai with her best friend, Lucie, destroyed, and her marriage to James Herondale crumble before her eyes. Even worse, she is now bound to an ancient demon, Lilith, stripping her of her power as a Shadowhunter.
After fleeing to Paris with Matthew Fairchild, Cordelia hopes to forget her sorrows in the city's glittering nightlife. But reality intrudes when shocking news comes from home: Tatiana Blackthorn has escaped the Adamant Citadel, and London is under new threat by the Prince of Hell, Belial.
Cordelia returns to a London riven by chaos and dissent. The long-kept secret that Belial is James and Lucie's grandfather has been revealed by an unexpected enemy, and the Herondales find themselves under suspicion of dealings with demons. Cordelia longs to protect James but is torn between a love for James she has long believed hopeless, and the possibility of a new life with Matthew. Nor can her friends help—ripped apart by their own secrets, they seem destined to face what is coming alone.
For time is short, and Belial's plan is about to crash into the Shadowhunters of London like a deadly wave, one that will separate Cordelia, Lucie, and the Merry Thieves from help of any kind. Left alone in a shadowy London, they must face Belial's deadly army. If Cordelia and her friends are going to save their city—and their families—they will have to muster their courage, swallow their pride, and trust one another again. For if they fail, they may lose everything—even their souls.
To All the Boys I've Loved Before meets Pride and Prejudice in this delightful and heartfelt rom-com about a Bangladeshi American teen whose meddling mother arranges a match to secure their family's financial security—just as she's falling in love with someone else.
Zahra Khan is basically Bangladeshi royalty, but being a princess doesn't pay the bills in Paterson, New Jersey. While Zahra's plans for financial security this summer involve working long hours at Chai Ho and saving up for college writing courses, Amma is convinced that all Zahra needs is a "good match," Jane Austen style.
Enter Harun Emon, who's wealthy, devastatingly handsome, and…aloof. As soon as Zahra meets him, she knows it's a bad match. It's nothing like the connection she has with Nayim Aktar, the new dishwasher at the tea shop, who just gets Zahra in a way no one has before. So, when Zahra finds out that Harun is just as uninterested in this match as she is, they decide to slowly sabotage their parents' plans. And for once in Zahra's life, she can have her rossomalai and eat it too: "dating" Harun and keeping Amma happy while catching real feelings for Nayim.
But life—and boys—can be more complicated than Zahra realizes. With her feelings all mixed up, Zahra discovers that sometimes being a good Bengali kid can be a royal pain.
An elite female fighter must reenter the competition to protect her found family of younger sisters in this scintillating young adult fantasy inspired by West African culture, perfect for fans of The Gilded Ones and Creed.
Eat. Dance. Fight.
This is the life of the girls who compete in the Isle's elite, all-female fighting sport of Bowing. But it isn't really Dirt's life anymore. At sixteen, she is old and has retired from competition. Instead, she spends her days coaching the younger sisters of the Mud Fam and dreading her fast-approaching birthday, when she'll have to leave her sisters to fulfill whatever destiny the Gods choose for her.
Dirt's young sisters are coming along nicely, and the Mud Fam is sure to win the upcoming South God Bow tournament, which is crucial: the tiny Fam needs the new recruits that come with victory. Then an attack from a powerful rival leaves the Mud without their top Bower, and Dirt is the only one who can compete in the tournament. But Dirt is old, out of shape, and afraid. She has never wanted to be a leader. Victory seems impossible—yet defeat would mean the end of her beloved Fam. And no way is Dirt going to let that happen.
---
6/14: Cover Reveals Day 2
---
The Haunting of Hill House meets Sadie in this evocative and mind-bending psychological thriller following two teen girls navigating the treacherous past of a mysterious mansion ten years apart.

Daisy sees dead people—something impossible to forget in bustling, ghost-packed Toronto. She usually manages to deal with her unwanted ability, but she's completely unprepared to be dumped by her boyfriend. So when her mother inherits a secluded mansion in northern Ontario where she spent her childhood summers, Daisy jumps at the chance to escape. But the house is nothing like Daisy expects, and she begins to realize that her experience with the supernatural might be no match for her mother's secrets, nor what lurks within these walls…

A decade later, Brittney is desperate to get out from under the thumb of her abusive mother, a bestselling author who claims her stay at "Miracle Mansion" allowed her to see the error of her ways. But Brittney knows that's nothing but a sham. She decides the new season of her popular Haunted web series will uncover what happened to a young Black girl in the mansion ten years prior and finally expose her mother's lies. But as she gets more wrapped up in the investigation, she'll have to decide: if she can only bring one story to light, which one matters most—Daisy's or her own?

As Brittney investigates the mansion in the present, Daisy's story runs parallel in the past, both timelines propelling the girls to face the most dangerous monsters of all: those that hide in plain sight.
The Jump by Brittney Morris
From the acclaimed author of SLAY and The Cost of Knowing comes an action-driven, high-octane novel about a group of working-class teens in Seattle who join a dangerous scavenger hunt with a prize that can save their families and community.

Influence is power. Power creates change. And change is exactly what Team Jericho needs.

Jax, Yas, Spider, and Han are the four cornerstones of Team Jericho, the best scavenger hunting team in all of Seattle. Each has their own specialty: Jax, the puzzler; Yas, the parkourist; Spider, the hacker; and Han, the cartographer. But now with an oil refinery being built right in their backyard, each also has their own problems. Their families are at risk of losing their jobs, their communities, and their homes.

So when The Order, a mysterious vigilante organization, hijacks the scavenger hunting forum and concocts a puzzle of its own, promising a reward of influence, Team Jericho sees it as the chance of a lifetime. If they win this game, they could change their families' fates and save the city they love so much. But with an opposing team hot on their heels, it's going to take more than street smarts to outwit their rivals.
Caught in the cross hairs of gang violence, a teen girl and her mother set off on a perilous journey from Guatemala City to the US border in this heart-wrenching young adult novel from the author of Don't Ask Me Where I'm From.

For seventeen-year-old Maya, trashion is her passion, and her talent for making clothing out of unusual objects landed her a scholarship to Guatemala City's most prestigious art school and a finalist spot in the school's fashion show. Mamá is her biggest supporter, taking on extra jobs to pay for what the scholarship doesn't cover, and she might be even more excited than Maya about what the fashion show could do for her future career.

So when Mamá doesn't come to the show, Maya doesn't know what to think. But the truth is worse than she could have imagined. The gang threats in their neighborhood have walked in their front door—with a boy Maya considered a friend, or maybe more, among them. After barely making their escape, Maya and her mom have no choice but to continue their desperate flight all the way through Guatemala and Mexico in hopes of crossing the US border.

They have to cross. They must cross! Can they?
---
6/15: Cover Reveals Day 3
---
All the Bright Places meets Ace of Spades in this smart, twisty teen thriller about a girl who can't stop pushing herself to be the best—even after losing her best friend and the love of her life.
Welcome to Meadowlark, Long Island—expensive homes and good schools, ambition and loneliness. Meet Chase Ohara and Lia Vestiano: the driven overachiever and the impulsive wanderer, the future CEO and the free spirit. Best friends for years—weekend trips to Montauk, sleepovers on a yacht—and then, first love. True love.
But when Lia disappears, Chase's life turns into a series of grim snapshots. Anger. Grief. Running. Pink pills in an Altoids tin. A cheating ring at school. Heartbreak and lies. A catastrophic secret.
And the shocking truth that will change everything about the way Chase sees Lia—and herself.
One of Us is Lying meets A Deadly Education in this fantasy thriller that follows six teenage wizards as they fight to make it home alive after a malfunctioning spell leaves them stranded in the wilderness.

Ren Monroe has spent four years proving she's one of the best wizards in her generation. But top marks at Balmerick University will mean nothing if she fails to get recruited into one of the major houses. Enter Theo Brood. If being rich were a sin, he'd already be halfway to hell. After a failed and disastrous party trick, fate has the two of them crossing paths at the public waxway portal the day before holidays—Theo's punishment is to travel home with the scholarship kids. Which doesn't sit well with any of them.

A fight breaks out. In the chaos, the portal spell malfunctions. All six students are snatched from the safety of the school's campus and set down in the middle of nowhere. And one of them is dead on arrival.

If anyone can get them through the punishing wilderness with limited magical reserves it's Ren. She's been in survival mode her entire life. But no magic could prepare her for the tangled secrets the rest of the group is harboring, or for what's following them through the dark woods…
Danger is hard to resist in this sexy thriller from Becca Fitzpatrick, the New York Times bestselling author of the Hush, Hush saga.

Britt Pheiffer has trained to backpack the Teton Range, but she isn't prepared when her ex-boyfriend, who still haunts her every thought, wants to join her. Before Britt can explore her feelings for Calvin, an unexpected blizzard forces her to seek shelter in a remote cabin, accepting the hospitality of its two very handsome occupants—but these men are fugitives, and they take her hostage.

Britt is forced to guide the men off the mountain, and knows she must stay alive long enough for Calvin to find her. The task is made even more complicated when Britt finds chilling evidence of a series of murders that have taken place there…and in uncovering this, she may become the killer's next target.

But nothing is as it seems, and everyone is keeping secrets, including Mason, one of her kidnappers. His kindness is confusing Britt. Is he an enemy? Or an ally?

"Rife with psychological twists exploring themes of revenge, misogyny, and familial duty" (Publishers Weekly), Black Ice is New York Times bestselling author Becca Fitzpatrick's riveting romantic thriller set against the treacherous backdrop of the mountains of Wyoming. Falling in love should never be this dangerous…
---
6/16: Cover Reveals Day 4
---
Two rival apprentice sorcerers must team up to save their teachers and protect their own magic in this lively young adult romantic adventure from the New York Times bestselling author of In Deeper Waters and So This Is Ever After.

Edison Rooker isn't sure what to expect when he enters the office of Antonia Hex, the powerful sorceress who runs a call center for magical emergencies. He doesn't have much experience with hexes or curses. Heck, he doesn't even have magic. But he does have a plan—to regain the access to the magical world he lost when his grandmother passed.

Antonia is…intimidating, but she gives him a job and a new name—Rook—both of which he's happy to accept. Now all Rook has to do is keep his Spell Binder, an illegal magical detection device, hidden from the Magical Consortium. And contend with Sun, the grumpy and annoyingly cute apprentice to Antonia's rival colleague, Fable. But dealing with competition isn't so bad; as Sun seems to pop up more and more, and Rook minds less and less.

But when the Consortium gets wind of Rook's Spell Binder, they come for Antonia. All alone, Rook runs to the only other magical person he knows: Sun. Except Fable has also been attacked, and now Rook and Sun have no choice but to work together to get their mentors back…or face losing their magic forever.
Wicked Saints meets There Will Come a Darkness in this sequel to the atmospheric, "tightly woven" (Brandon Sanderson, New York Times bestselling author) She Who Rides the Storm that follows the four thieves turned unlikely allies as one of their own decides where their loyalties lie.

Mateo spent years believing he suffered from a strange wasting sickness, but he's finally learned the much darker truth. Now he will do whatever it takes to save himself, even if it means betraying Lia, the one girl who's ever made him care about something more than his research.

It doesn't help that his father kidnapped the last living member of Lia's family, and though it means Mateo will get to see her again, it's only because Lia is already hunting them.

Anwei's rage can't be contained after the disaster at the tomb that ended with Knox almost dying. Worse, she learned that the brother she'd been desperate to avenge has been living a life of luxury, raised by the monster of her nightmares. With the power of an ancient, nameless god running in her veins, Anwei vows to end the shapeshifter once and for all.

But the members of her crew each have their own motivations—and their own gods whispering in their ears. Anwei has never put much stock in the divine, but as she gets closer to the shapeshifter she's chased for so long, she realizes that the gods' plan and her own might diverge. But Anwei has only one goal: revenge, and she'll destroy anyone standing in her way.
Perfect for fans of Eternal Sunshine of the Spotless Mind and Five Feet Apart, this tender solo debut by the coauthor of New York Times bestseller She Gets the Girl is a romantic ode to the strength of love and the power of choosing each other, against odds and obstacles, again and again.

What would you do if you forgot the love of your life ever even existed?

Stevie and Nora had a love. A secret, epic, once-in-a-lifetime kind of love. They also had a plan: to leave their small, ultra-conservative town and families behind after graduation and move to California, where they could finally stop hiding that love.

But then Stevie has a terrible fall. And when she comes to, she can remember nothing of the last two years—not California, not coming to terms with her sexuality, not even Nora. Suddenly, Stevie finds herself in a life she doesn't quite understand, one where she's estranged from her parents, drifting away from her friends, lying about the hours she works, dating a boy she can't remember crushing on, and headed towards a future that isn't at all what her fifteen-year-old self would have envisioned.

And Nora finds herself…forgotten. Can the two beat the odds a second time and find their way back together when "together" itself is just a lost memory?
---
6/17: Cover Reveals Day 5
---
This gorgeously romantic contemporary novel-in-verse from award-winning author Margarita Engle tells the inspiring love story of two teens fighting for climate action and human rights.

Winged beings are meant to be free. And so are artists, but the Cuban government has criminalized any art that doesn't meet their approval. Soleida and her parents protest this injustice with their secret sculpture garden of chained birds. Then a hurricane exposes the illegal art, and her parents are arrested.

Soleida escapes to Central America alone, joining the thousands of Cuban refugees stranded in Costa Rica while seeking asylum elsewhere. There she meets Dariel, a Cuban American boy whose enigmatic music enchants birds and animals—and Soleida.

Together they work to protect the environment and bring attention to the imprisoned artists in Cuba. Soon they discover that love isn't about falling—it's about soaring together to new heights. But wings can be fragile, and Soleida and Dariel come from different worlds. They are fighting for a better future—and the chance to be together.
Take by Jennifer Bradbury
Two teens uncover a secret hidden in the Cascade Mountains that spans generations, stringing together family skeletons, lost stories, and a discovery of love and self in this tense and emotional young adult thriller.

Cara is on the cusp of adventure. Unlike her best friends, she doesn't want to go to college, she wants different kinds of challenges. And anyway, home just doesn't fit anymore. She is growing distant from her friends and hasn't spoken to her father in eons. To make matters worse, her ex-boyfriend and fellow climber, Nat, has popped back into town after breaking up with her over text. So it's the perfect time to leave, and she has big plans for a gap year to rock-climb in Patagonia.

But when Cara hears that her father is actually missing, things change. While trying to track him down, she discovers a trail of clues centering around the history and life of the legendary mountaineer, outdoorsman, author, and all around dirtbag, Beckett Friedrichs. And unfortunately, the only person who knows enough about Friedrichs to make sense of any of this is Nat.

Their search for Cara's father will lead into the Cascade Mountains, up a harrowing rock face, and navigating through time as Nat and Cara explore the history of World War II with the impact of Pearl Harbor and its Japanese Incarceration Camps, Cara's family, and each other.
Penny Dreadful meets The Gilded Wolves in this captivating sequel to young adult historical fantasy The Bones of Ruin that follows immortal Iris as she desperately tries to thwart her destructive destiny.

Iris Marlow can't die. For years, she was tormented by her missing memories and desperate to learn her real identity. So when the mysterious Adam Temple offered to reveal the truth of who she was in exchange for her joining his team in the Tournament of Freaks, a gruesome magical competition, it was an offer she couldn't refuse. But the truth would have been better left buried.

Because Adam is a member of the Enlightenment Committee, an elite secret society built upon one fundamental idea: that the apocalypse known as Hiva had destroyed the world before and would do it again, and soon. But what the Committee—and Iris—never guessed is that Hiva is not an event. Hiva is a person—Iris.

Now, no matter how hard Iris fights for a normal life, the newly awakened power inside her keeps drawing her toward the path of global annihilation. Adam, perversely obsessed with Iris, will stop at nothing to force her to unlock her true potential, while a terrifying newcomer with ties to Hiva's past is on the hunt for Iris.

All Iris wants is the freedom to choose her own future, but the cost might be everything Iris holds dear—including the world itself.
A demi-god who refuses to cohabitate with humans accidentally falls in love with one in the first book of a pulse-pounding teen duology that's Buffy the Vampire Slayer meets Celtic mythology.

Neve has spent lifetimes defending the mortal world against the legions of hell with her two sisters.

Unfortunately for Neve, in this lifetime, she is the only one of the Morrigan—a triad of Irish war gods—still stuck in high school and still without her full power. She's been counting down the days until her eighteenth birthday, when she finally gets to shed the pretenses of humanity and grow into her divine power.

But then she meets Alexandria. And Alexandria is as determined to force Neve into some semblance of teenage normalcy as she is haunted by her own demons—both figurative and literal.

As they grow closer, Neve decides that humanity—and, perhaps, love—isn't so detestable after all. Which makes it all the more dangerous when she realizes that something in Hell wants Alexandria, and it's be up to Neve and her sisters to save her before Alexandria's past catches up to all of them.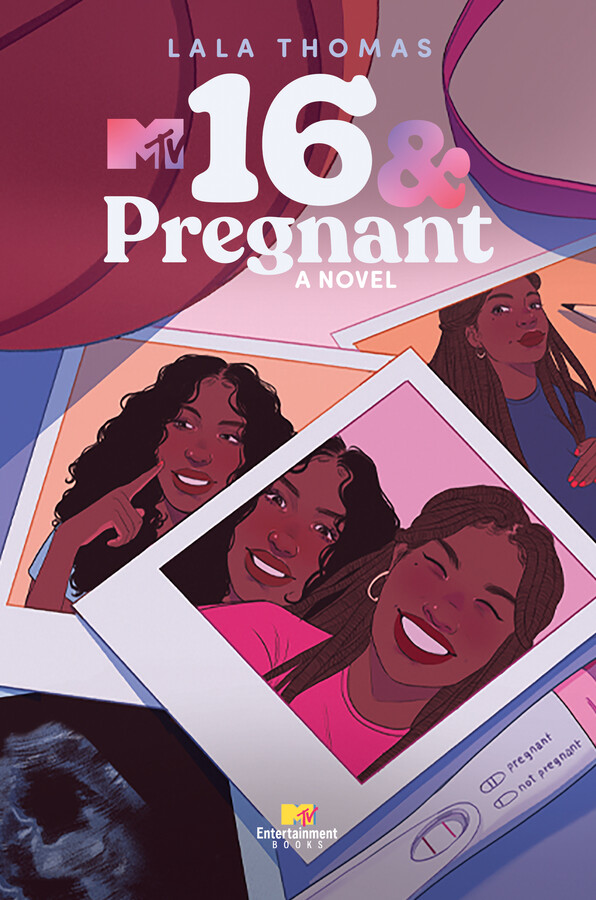 The bond between two best friends is put to the test when one of them gets pregnant in this contemporary teen novel inspired by MTV's iconic reality show.

Erykah was looking forward to junior year at East Prep High. She has a cute boyfriend, gets good grades, and has the best bestie. Money is tight, though that's nothing new in her world. But everything changes when she gets pregnant. Having a baby at sixteen was definitely not part of the plan.

Kelly's plan was to dominate junior year—grade-wise and on the basketball court—and eventually get an athletic scholarship. It did not include helping her best friend through a pregnancy. But that's what best friends do, right? Besides, Kelly has every intention of being a good auntie.

As the two girls navigate the pregnancy, they'll learn some harsh realities about the world and be forced to make some huge decisions. They'll also discover a deep reserve of strength and compassion…for each other and themselves.

16 & Pregnant: A Novel honestly and openly explores pregnancy through the eyes of two young Black teens in modern-day Nevada. Debut author LaLa Thomas combines personal insights, heartfelt dialogue, and authentic emotions in this powerful portrait of American teen life.
Additional Cover Reveals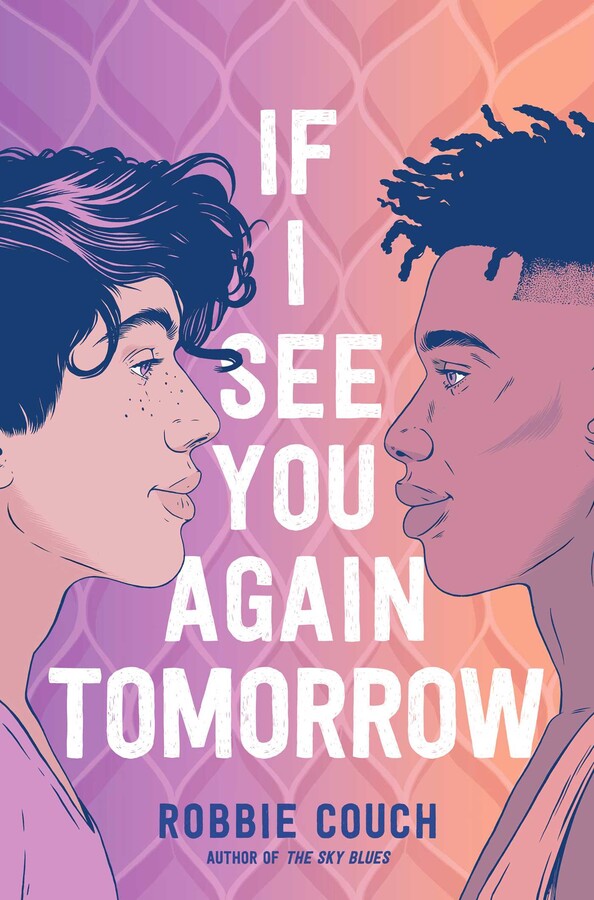 From the author of The Sky Blues and Blaine for the Win comes a speculative young adult romance about a teen stuck in a time loop that's endlessly monotonous until he meets the boy of his dreams.

For some reason, Clark has woken up and relived the same monotonous Monday 309 times. Until Day 310 turns out to be…different. Suddenly, his usual torturous math class is interrupted by an anomaly—a boy he's never seen before in all his previous Mondays.

When shy, reserved Clark decides to throw caution to the wind and join effusive and effervescent Beau on a series of "errands" across the Windy City, he never imagines that anything will really change, because nothing has in such a long time. And he definitely doesn't expect to fall this hard or this fast for someone in just one day.

There's just one problem: how do you build a future with someone if you can never get to tomorrow?
Retro by Sofía Lapuente and Jarrod Shusterman
What starts off as a light-hearted competition to live without modern technology for a year turns into a fight for survival in this unputdownable young adult thriller by New York Times bestselling author Jarrod Shusterman and debut author Sofía Lapuente.

To save her struggling family, Luna enters a competition offering reward money to anyone who can successfully live without modern technology for a year. But when this social experiment turns sinister and her classmates start disappearing, her family's livelihood might not be the only thing she's in danger of losing.
Spin by Rebecca Caprara
The Song of Achilles and Circe get a sapphic, young adult twist in this gorgeously lush, feminist retelling of the myth of Arachne spun in moving verse.

Sixteen-year-old Arachne is ostracized by all but her family and closest friend, Celandine. Turning to her loom for solace, Arachne learns to weave, finding her voice and her strength through the craft. After the tragic loss of her family, Arachne and Celandine flee to the city of Colophon, where Arachne's skills are put to the test. Word of her talent spreads quickly, leading to a confrontation with the goddess Athena, who demands that Arachne repent.

But Arachne will not be silenced. She challenges Athena, and a fateful weaving contest ensues, resulting in an exposé of divine misdeeds, a shocking transformation, and unexpected redemption.