It's the holidays again! The time when we must admit to ourselves that we will absolutely sit and watch hours of very cheesy holiday movies. Anyone else record all Hallmark Channel movies leading up to Christmas … just me? Well then, who better to give you a list to pick your favorite holiday movie trope and get a book rec than me!  
Pick Your Favorite Holiday Movie Trope and Get a Book Rec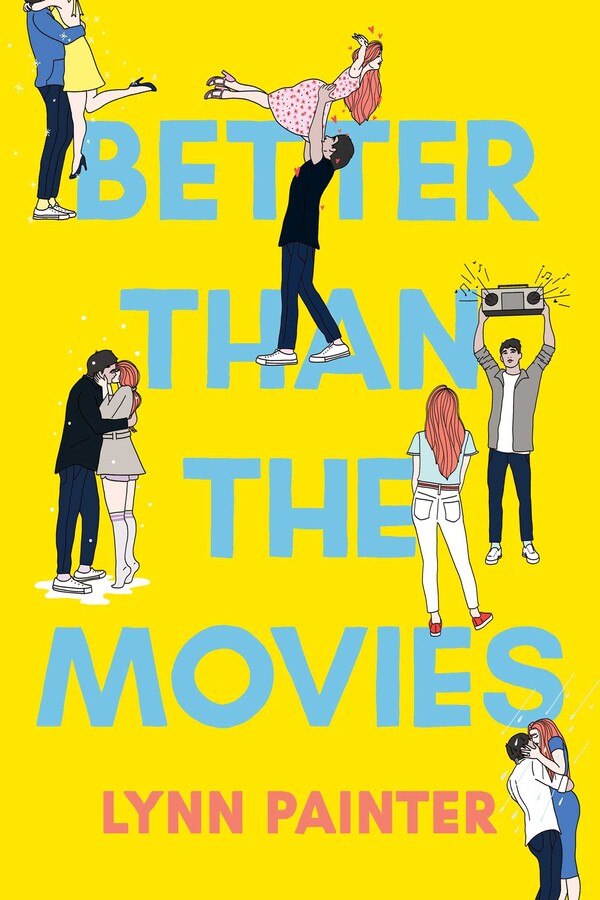 The new Netflix Original Movie Love Hard and Better than the Movies both take a modern spin on the fake dating trope in the 21st century. When hopeless romantic Liz Buxbaum's childhood crush moves back to town she's determined to secure a rom-com-worthy promposal from Michael. Unfortunately, he only sees her as "Little Liz," and Liz's only connection to him these days is that he is close friends with her nemesis-next-door, Wes. So Liz makes a bargain with Wes for his help to win Michael's heart, and obviously, this results in an instant-classic fake dating runaround!
2. Saving the Family Business – Talk Santa to Me by Linda Urban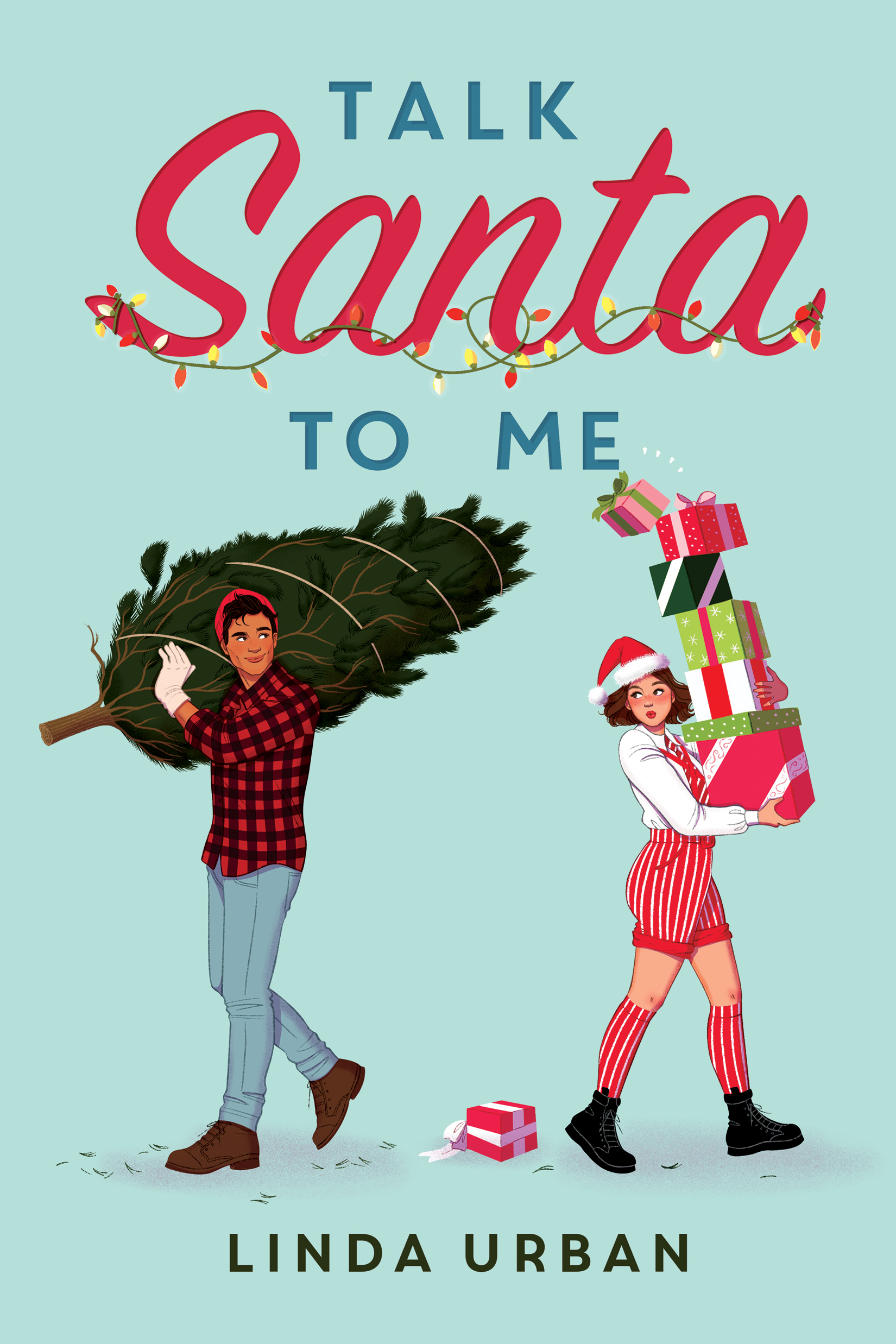 Netflix's A California Christmas is a CLASSIC holiday rom-com, and just like the movie's main characters must come together to save their family farm, Talk Santa to Me's heroine, Francie, must save her family's holiday gift empire from losing all of the charm and nostalgia she loves so much. As the weather outside gets more and more frightful, can Francie pull off the holiday of her dreams AND get a second chance at a perfect first kiss?
Ellen Langford in Christmas Inheritance hopes to one day take over her father's successful business, just like Lila Reyes plans to take over her abuelita's role as head baker at the family bakery. However, the universe has other plans for these ladies and takes them on quite the trip…literally. When Lila's life hits the fan, her parents send her away from the sunny city of Miami to a small town in Winchester, England. The lack of sun and absence of her hometown friends and (now-ex) boyfriend, Lila thinks this trip will do more damage than good. But just like a classic Christmas movie trope, Lila begins to get charmed by this small town and the people in it.
The group of kids in Unaccompanied Minors and Ryn and Xander from The Chaos of Standing Still all have two things in common: they are all snowed in at an airport during the eve of a big holiday, and they all get into trouble trying to make it out of their complicated situations. Ryn has been struggling to overcome the sadness of her best friend's death, but meeting Xander hasn't only gotten her into some unforgettable adventures on this snowy night, he also teaches her how to move on.
5. Road Trip – Love & Luck by Jenna Evans Welch
Are We There Yet is a Christmas road trip classic! Ice Cube wasn't too thrilled about going on a road trip with two annoying little kids, and Addie in Love & Luck isn't too thrilled about her road trip either. Addie is visiting Ireland for her aunt's over-the-top destination wedding and hoping she can stop thinking about the one thing she did that left her miserable and heartbroken, but her travel plans change and she finds herself on a whirlwind tour of the Emerald Isle. Will her unexpected road trip trapped in the world's smallest vehicle with her brother and his admittedly cute, Irish-accented friend Rowan heal her broken heart?
6. Reunion with the Ex – Chasing Lucky by Jenn Bennett
Christmas With a Prince, the successful pediatric doctor doesn't expect to have to treat her former crush whom she went to boarding school with 15 years ago (oh yeah, and he's a prince)! Dr. Tasha and protagonist of Chasing Lucky, Josie, are both frustrated by their unplanned reunion with their pasts and are determined to not think about it another second! But their attempts fall flat once circumstances reveal the past may not be as it seemed.
In the Netflix Original, Single All The Way,  Peter is just like Jasmine: they are both over the moon about bringing their new beau's home, but right before they do, they discover their partners cheating on them! Jasmine's family comes up with a secret "Jasmine Project" to set her up with a new and improved bachelor. But, will their plan work? If you loved this quirky Christmas movie trope, then you'll be sure to love this book!
8. Enemies-to-Lovers – Recommended For You by Laura Silverman
In a Castle for Christmas a successful author is determined to buy a castle from a grumpy Irish Duke. This not-so-playful competition between the Duke and Sophie mirrors that of Shoshanna and Jake's race to the holiday bonus prize. Jake is infuriating, but attractive, and just when she believes that she'll be able to take him down with no remorse, she realizes they may have more in common than she originally thought. If you love a good enemies-to-friends-to-maybe-something-more storyline, this is the book for you.
Netflix's A Princess For Christmas gives us all the star-crossed lovers feels when an ordinary girl falls in love with a prince, but faces uncertainty when she finds that the Prince can only socialize with royalty. Caterina LaValle is royalty of St. Rosetta's Academy and she must be matched with the most eligible, sophisticated suitor for the upcoming gala. Rahul has dreamed of being the eligible and sophisticated man for Caterina, but he just… isn't. When Rahul gets the chance to become everything that he believes Caterina would fall for, he takes it, but will she fall in love with the new Rahul or will they both get lost in this fake charade?