All the best books have a memorable protagonist. If you're looking for a fantasy heroine who will make you feel stronger, braver, or better understood, you just might find her on this list.
15 YA Fantasy Heroines You Need to Meet
1. Bree in Legendborn by Tracy Deonn
Fueled by grief over her mother's mysterious death, Bree Matthews enrolls in an Early College program on the campus of UNC Chapel Hill and discovers a secret society of descendants of King Arthur's Round Table—and complicated answers about her mom. Bree is an easy protagonist to love. Strong, brave, and complex, she dishes out the most excellent comebacks and has charming banter with just about everyone she talks to. Even when she faces discrimination as one of the only Black girls at the school, she isn't afraid to speak up against unfair treatment. Once you've read Legendborn, continue Bree's story in the next book in the Legendborn Cycle, Bloodmarked!
2. Cordelia in Chain of Gold by Cassandra Clare
To escape a scandal, Cordelia's family flees to London, where she immediately falls in love with a Herondale. Relatable! She doesn't take her status as a Shadowhunter for granted, and she works hard to protect those she loves, especially her big brother, Alastair. She knows how to stand up for herself, and she is savvy enough to make good choices (usually). Plus, if you needed any more proof of how awesome she is, the legendary sword Cortana chose Cordelia to be its bearer. You can't argue with a magical sword. Continue Cordelia's story in the next book in the Last Hours series, Chain of Iron!
At sixteen, Dirt is old and has retired from competition as an elite female fighter. Instead, she spends her days coaching the younger sisters of the Mud Fam. Her sisters, the Mud Fam, are coming along nicely, but when an attack from a powerful rival leaves the Mud without their top Bower, Dirt is the only one who can compete in the tournament. Victory seems impossible—yet defeat would mean the end of her beloved Fam. And no way is Dirt going to let that happen.
After her mother is killed on her doorstep in Houston, Rue's estranged father appears to take her away to the magical land of Ghizon. But despite the excitement of magic, Rue feels like an outsider in Ghizon and misses her community and her little sister. With a distinct voice that you won't be able to get out of your head, Rue is brave and bold but also vulnerable. She feels everything deeply and unapologetically. She knows she doesn't have all the answers, but she's always ready to fight for her loved ones and her community. Finish Rue's story in Ashes of Gold, the sequel to Wings of Ebony.
5. Artemisia in Vespertine by Margaret Rogerson
As a nun-in-training to a religious order charged with keeping the dead from rising, Artemisia's life takes a turn when desperate circumstances force her to bind herself to a powerful spirit living in a saint's relic. Now, its sassy, snarky voice lives in her head full-time, and she becomes a Vespertine, a wielder of a revenant. Artemisia doesn't like to be the center of attention, which makes her status as a living legend difficult. It has never been easy for her to make friends or hold eye contact without feeling uncomfortable, but the revenant has a way of helping her feel at ease—when the two of them aren't bantering inside her head, that is. Anyone who loves Venom will delight in the relationship that blossoms between Artemisia and her revenant.
Heir to a deadly gang in 1920s Shanghai, Juliette Cai is a refreshing departure from a traditional heroine—she's prickly, aloof, and merciless, and we love her for it. Despite her tough exterior, she still nurses a secret soft spot for Roma Montague, heir to her rival gang, in this forbidden romance inspired by Romeo and Juliet. Find out what happens next for Roma and Juliette in Our Violent Ends! 
7. Frances in The Witch Haven by Sasha Peyton Smith
Frances is living out a fantasy reader's dream and attending a magic school in the marvelously atmospheric 1910s New York, but it's not all it's cracked up to be. She is still grieving her brother, who was murdered under strange circumstances, and she wants to learn more than Haxahaven is willing to teach her. It isn't long before she's taking risks and bending the rules. We can't look away from this character who's willing to make daring moves. Once you've read The Witch Haven, be sure to find out what happens next in The Witch Hunt!
We love a girl with swagger. Esta is a talented thief who travels back in time to 1902 New York to retrieve a book that will save her future. She does this all with panache, pluck, and undeniable charisma. She is a girl on a mission, and she doesn't let anything stand in her way.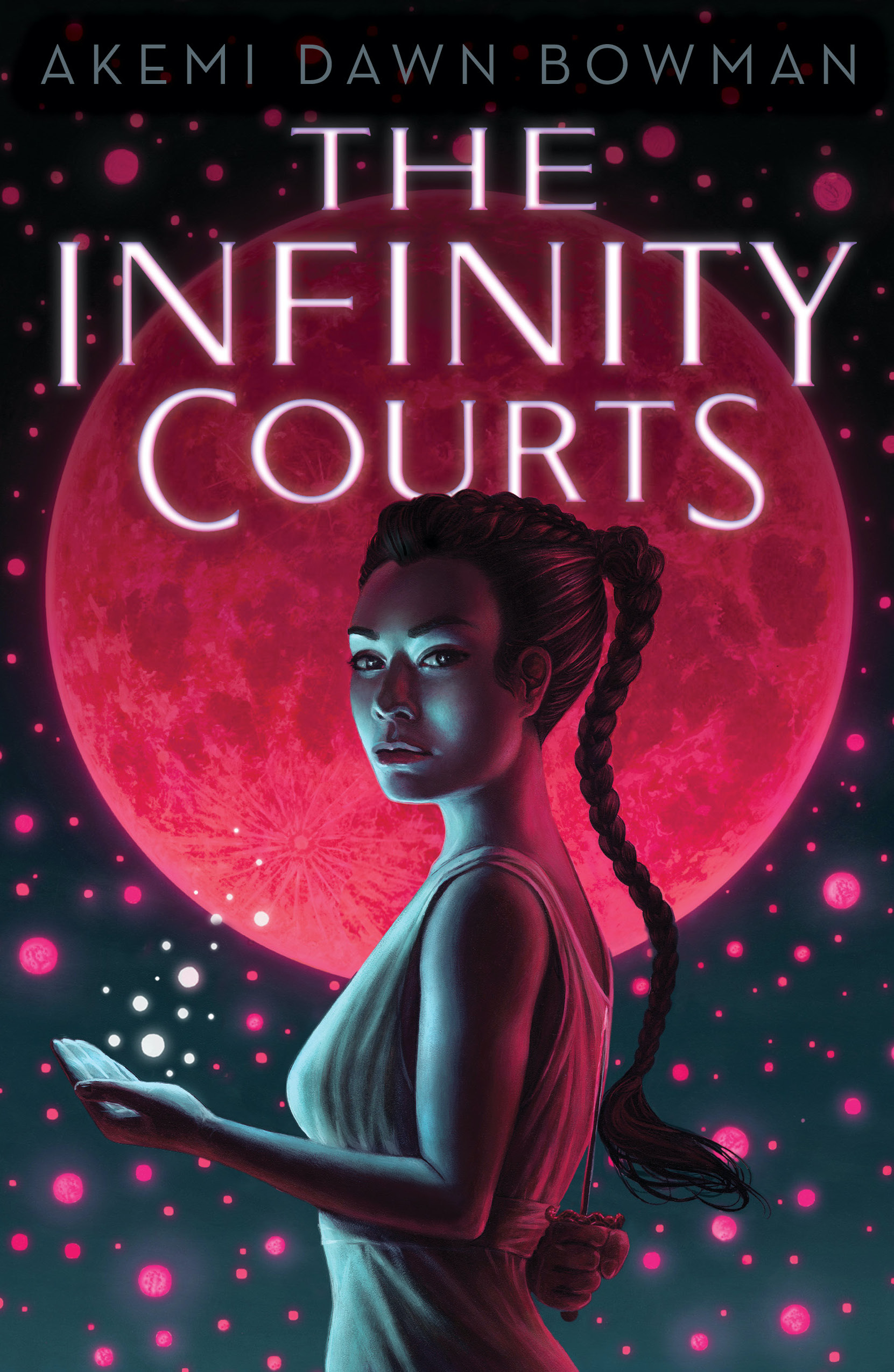 Nami gets murdered in the first few pages, and that's just the beginning. When she arrives in the afterlife, she learns that a virtual assistant used by humans on Earth (think Alexa or Siri) has taken over and forces human souls to serve her the way she's been made to serve them when they were alive. Nami teams up with a rebel group to overthrow this overlord, and her talent for empathy becomes her greatest asset and sets her apart from the other rebels. She is uniquely able to see all sides of a conflict and is determined to find a solution that doesn't harm anyone.
10. Veronyka in Crown of Feathers by Nicki Pau Preto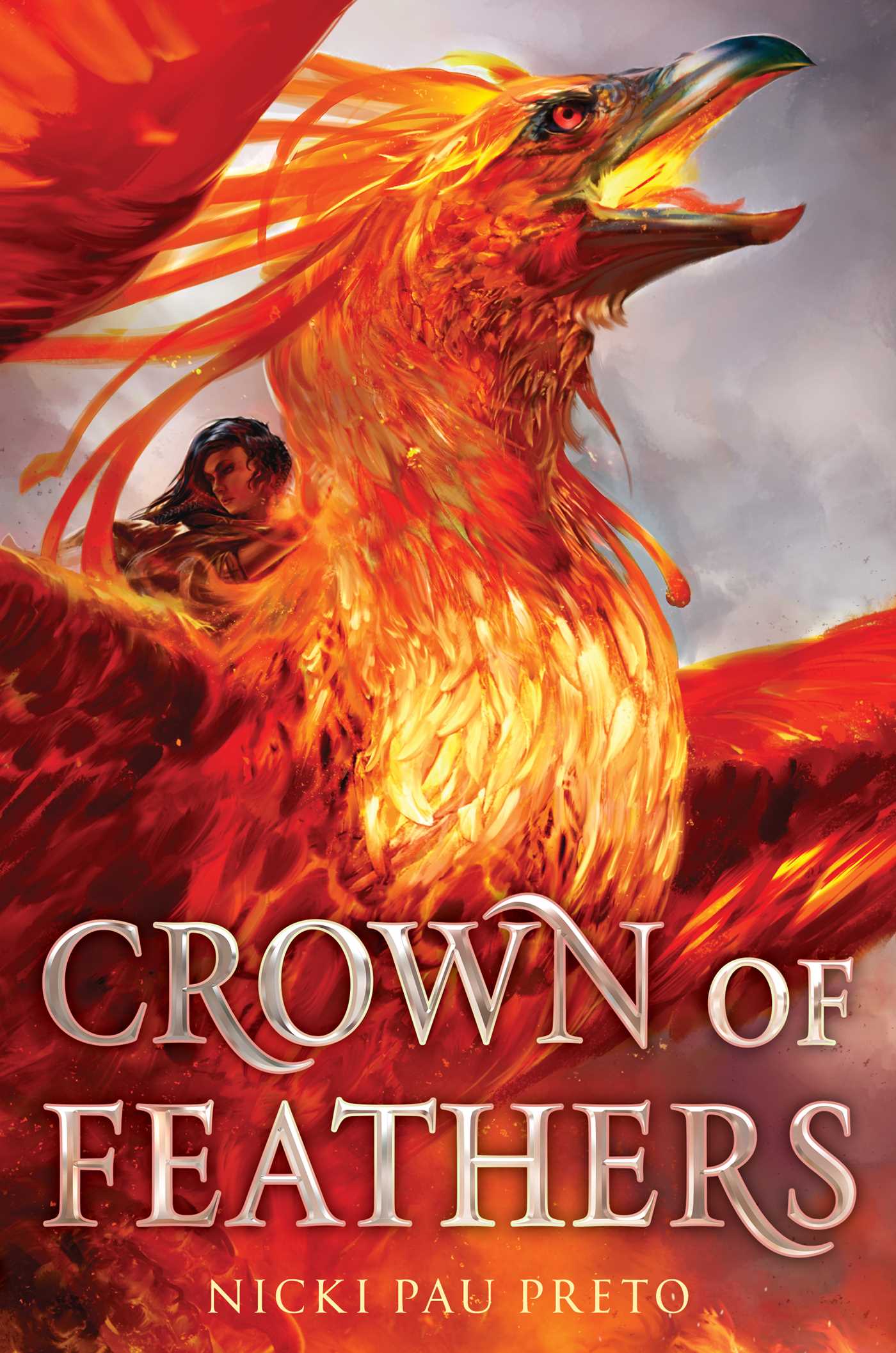 After a gutting betrayal by her older sister, Veronyka disguises herself as a boy and runs away to join the Phoenix Riders she has always idolized. She is an animage, which means she has a special connection to animals, including the majestic phoenixes. Because she grew up controlled by her older sister, Veronyka doesn't have much experience navigating the world for herself. But her awe of the phoenixes and her willingness to train hard to become a rider help her learn how to stand up for herself—including standing up to her sister when she goes full antagonist.
Iris is an eighteen-year-old tightrope walker who has been eighteen . . . for a while. She can only remember the past five years, but in that time she hasn't aged and accidents that should have killed her left her unscathed. She is desperate to find out who she is, where she came from, and why her body seems unable to die. When a young man promises answers in exchange for her participation in a mysterious tournament, she can't help but accept. Just as three different guys (a brooder, a loyal friend, and a sweet goofball) can't help but fall in love with her along the way.
12. Lena in Briar Girls by Rebecca Kim Wells
Lena has been cursed since childhood. Anything she touches dies. She has lived a sheltered life with her father until a girl emerges from the woods and reveals that her whole life has been a lie. Lena follows Miranda into the woods to try to break her curse, and on the way she stumbles into feelings for both Miranda and a broody boy who can transform into a raven. You too will be cheering for bisexual, touch-starved Lena to finally experience intimacy in this sex-positive dark fairytale.
Voya comes from a long line of witches, and she is excited to take part in their rite of passage. The Calling is a mission that every witch must complete before they attain their powers. The only trouble is that Voya's Calling is to kill the first person she falls in love with. And if she fails, her entire family will lose their powers. Absolutely horrifying! Voya's strong sense of devotion to her family and her refusal to tolerate nonsense make her an easy character to root for. Find out what happens next in Voya's story in Blood Like Fate!
Living in the Jim Crow South, Evvie is discovering her powers by learning how to "jube," a magical art passed down through generations of Black women. Evvie has one of the most memorable voices we've ever read, and her whip-smart southern wit shines through, as do her kindness and empathy. Things are finally starting to happen with her longtime crush, and their interactions are very sweet and sex-positive. But it's a mix of joy and pain, and the Jim Crow South setting means that Evvie and her loved ones are always in danger.
15. Tamsin and Wren in Sweet & Bitter Magic by Adrienne Tooley
This book features two heroines who deserve your attention. Tamsin is a witch cursed to feel nothing . . . unless others pay for her magical services with their own feelings. Wren is a sweet and kind caretaker for her ailing father, and she strikes up a deal with Tamsin. If Tamsin saves her father, she will make the ultimate personal sacrifice and give Tamsin her love for her father. Tamsin, in her desperation for the world to stop being so gray and lifeless, accepts. This grumpy/sunshine duo starts as reluctant allies and ends up somewhere much more romantic. The story alternates between both of their perspectives, so we get to understand the difficult paths that have led them to each other.