If you grew up on Disney Channel content, then you're bound to be a fan of these cheesy-yet-deep original movies the Disney Channel regularly puts out—deemed DCOM's (Disney Channel Original Movies) by adoring fans everywhere. We are a few such fans—so we have paired our favorite DCOM's with some of our favorite reads. If you're a fan too, look for your favs below for a perfect pair!
Your Fave Disney Channel Original Movie Will Tell You What to Read Next
1. Cadet Kelly – The Lady Rogue by Jenn Bennett
If Hillary Duff's individuality and headstrong personality were your #goals as a kid, then stop what you're doing and go read The Lady Rogue. Theodora is a fierce, independent heroine and all she wants is to impress her treasure-hunting father…oh, and did we mention it has a swoon-worthy romance? We're telling you, this book has it all.
2. Halloweentown – The Wicked Deep by Shea Ernshaw
If you're a fan of Halloweentown, we'd wager that you're into all the Halloween DCOM's, which would mean spooky excites you. This witchy read is a perfect pair for all things spooky—and a great way to get you warmed up for the Halloween binge-watching season! October is only 31 days long, ease into it a little early this year with this book that's as eerily enchanting as the world of Halloweentown.
3. Descendants – Cursed by Thomas Wheeler and Frank Miller
Descendants is a modern DCOM and a GREAT ONE. If you agree, you're probably all about the twisted tales and the reimagining of classic myths and legends. Cursed is a perfect pair for Descendants—it's a whole new take on the Legend of King Arthur, and an incredibly modern and imaginative one, at that. Plus, GIRL POWER!
Like Camp Rock protagonists Mitchie Torres and Shane Gray, Dimple Shah and Rishi Patel have entirely different views on life. Dimple is career-minded and sick of her mother's talk of the "Ideal Indian Husband," while Rishi is a hopeless romantic, and believes in the power of tradition. And like in Camp Rock, the unlikely pair find themselves unexpectedly thrown together—at summer camp.
5. Zenon: Girl of the 21st Century – Sky Without Stars by Jessica Brody and Joanne Rendell
This pair is perfectly matched for one obvious reason: space. Both take place in space! Although Zenon does spend some time on earth, she also spends a lot of her time trying to save it. The characters of Sky Without Stars are on another planet, and they too are trying to save their world.
6. The Thirteenth Year – Songs From the Deep by Kelly Powell
An ominous mystery surrounding a mer-creature is the centerfold of both sides of this pair—making it a perfect match! If you love mermaid lore and thus loved The Thirteenth Year, you'll certainly love the twists and turns and mermaid magic of this book.
7. Luck of the Irish – Love & Luck by Jenna Evans Welch
Aside from the obvious Irish theme, these two dive deep into family dynamics. Both feature estranged families or family members finding their way back to each other and growing close again. All this with the added benefit of an easy St. Patrick's Day movie/book pick!
8. Motocrossed – Alanna by Tamora Pierce
Strong, resilient, and fierce women are at the heart of both Motocrossed and Alanna. So determined, in fact, that when the world says they are "just girls," they disguise themselves as their twin brothers to get the opportunities they deserve. Girl power doesn't begin to describe these leading ladies, and we know you'll devour this series by Tamora Pierce as fast as we did.
The main character in Motocrossed, Andrea, is played by an actress named Alana…so basically this book pairing was meant to be.
9. Pixel Perfect – Five Feet Apart by Rachael Lippincott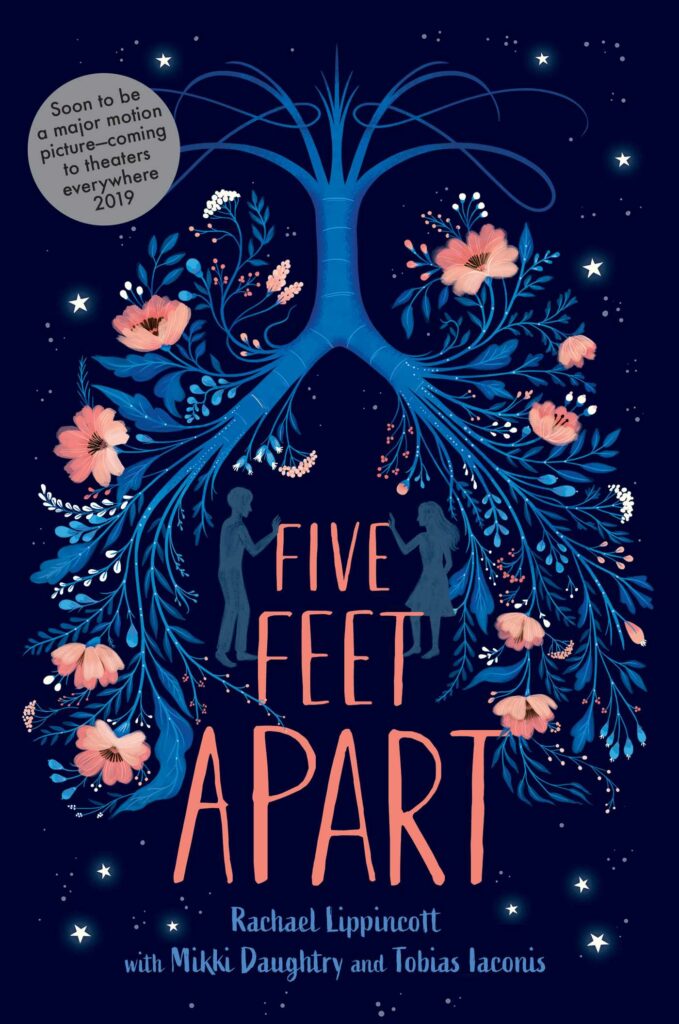 Can you love someone you can never touch? If you loved Pixel Perfect, then Five Feet Apart by Rachael Lippincott is the perfect book for you. This pair is all about forbidden love, and finding a way to do what's right, even if it breaks your heart.  Warning: you might need tissues for Five Feet Apart.
10. Stuck in the Suburbs – Permanent Record by Mary H.K. Choi
Stuck in the Suburbs made us yearn for our very own meet-cute pop star experience and believe us, Permanent Record delivers. Pedro's life may not be as fabulous as Brittany or Natasha—he's a college dropout with staggering debt—but when he meets superstar Leanna Smart at a bodega around 5:00am, his ordinary life gets put on hold. It's our most fan-girl fantasy come true!
11. Eddie's Million Dollar Cook-Off – Hungry Hearts edited by Elsie Chapman and Caroline Tung Richmond
Eddie's Million Dollar Cook-Off was, at its core, about delicious food and its ability to bring together family and friends…and how to crack an egg one-handed, duh. Hungry Hearts is sure to satisfy your cravings as it explores the intersection of family, culture, and food in the lives of thirteen teens. Warning: don't read this book hungry!
12. Smart House – Virtually Yours by Sarvenaz Tash
Despite hitting the scene way back in 1999 (think: almost a decade before the first iPhone came out), Smart House took on the promise and perils of filling a personal void with a virtual reality head-on and spectacularly. Virtually Yours tackles a similar theme with NYU freshman Mariam Vakilian trying out a new virtual reality dating service. When the app chooses her matches, one of them is her IRL new BFF Jeremy, and the other is her ex-high-school-sweetheart Caleb—and neither of them know that the match they're chatting with is her. Gasp!
Hatching Pete taught us that sometimes, you have to dress like a big chicken to discover your true self. While there's no chicken costume in Kings, Queens, and In-Betweens (sadly), it is about introverted Nima navigating questions of identity and self-acceptance while immersed in the magical world of drag. Be brave, be bold, be you.
14. Mom's Got a Date with a Vampire – Slayer by Kiersten White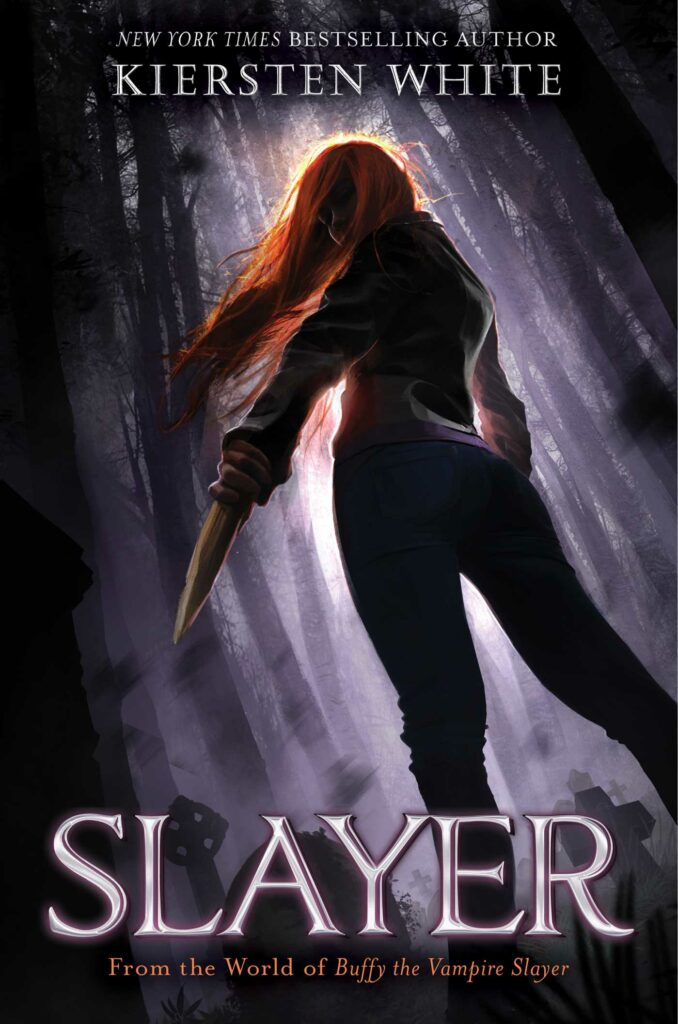 Not all vampires sparkle in the sun. Some invite your mom on a date and try to bite her…and some require a whole bloodline of Slayers to keep them in line. If you loved the darker edge to vampire lore, you'll love Slayer! A world overrun by monsters that go bump in the night, it's up to Nina, the newly chosen Slayer, to protect the innocent and fight the forces of darkness. Or someone she loves might be the next to show up dead.
Twenty years later, we still remember the dread cast upon Johnny Kapahala when he discovered his surfing dreams could be no more as his dad makes him relocate to the most surf-less place on Earth—Vermont. Bailey Rydell moves from chilly-ish D.C. to the warm and light air of SoCal. Here, surfing is basically the new walking. While these may be a bit reversed, they're still a great pair, filled with surfing, self-discovery, and familial relationships so strong that it will make you want to run and hug your dad.
16. The Color of Friendship – SLAY by Brittney Morris
If you love timely and thought-provoking stories that don't fail to captivate, like the beloved early DCOM The Color of Friendship, you have to read Brittney Morris' SLAY. Both SLAY and The Color of Friendship interrogate what it means to be unapologetically Black, and how to forge friendships despite differences. If the thought of the heart and lessons of The Color of Friendship being told through the story of a black girl gamer honors student excites you as much as it does us, don't miss SLAY. (And did we mention the game in question is a Black Panther-inspired card RPG?)
Who could forget Minutemen? These time-traveling youths pair perfectly with this read, about a time traveling magician who must travel to the past to save her present. While the minutemen travel back in time to try and gain popularity, they do end up ~accidentally~ opening a black hole in the middle of their high school's football field, and wind up saving the world, too.
18. The Cheetah Girls – Stay Sweet by Siobhan Vivian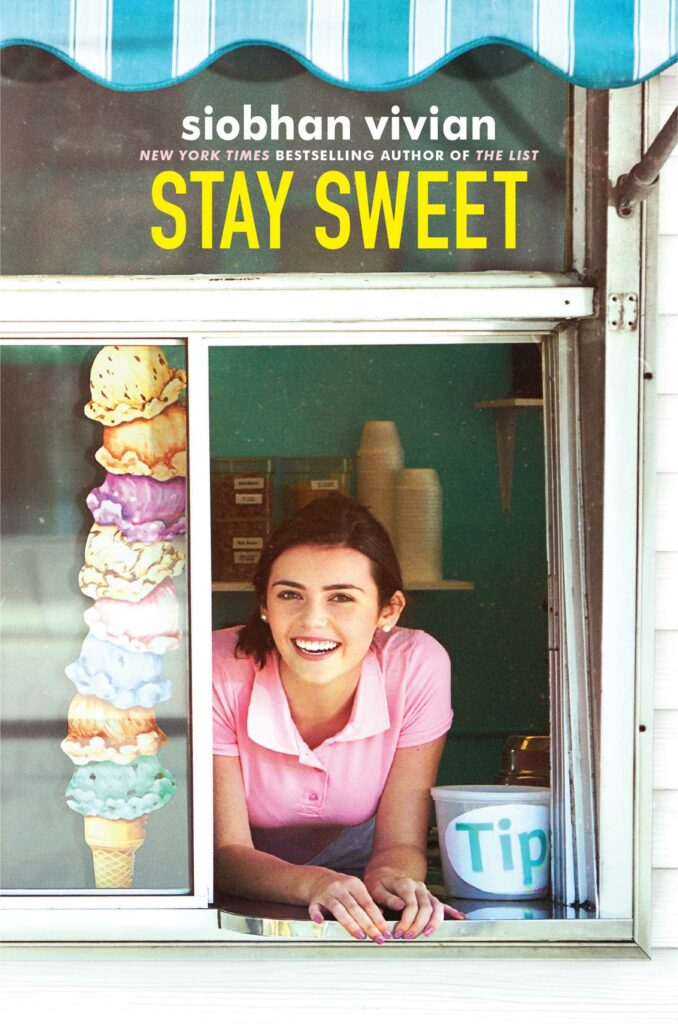 In the vein of the DCOM that taught us all the fortitude of girl power, Siobhan Vivian's Stay Sweet is about the girls of Meade Creamery—an ice cream stand which has been managed exclusively by girls ever since founder Molly Meade started making ice cream to cheer up her lovesick friends while all the boys were away at war in 1944. After Molly's sudden passing, new "Head Girl" Amelia is initially relieved when Molly's grandnephew, Grady, arrives to take over the business. But Grady has some changes in mind, and Amelia and the Meade Creamery girls have to channel Cheetah-sister like unity to stay true to themselves and Molly's legacy.
'Jump to the rhythm and step to the mu-sic, all in together, let's shoooow how we do it!' Ah the movie that had one of High School Musical's all-stars, Corbin Bleu, and Keke Palmer; genius. Izzy had a plan, boxing. Andie thinks she has it all figured out, too. Izzy and Andie both take a turn in their plans, but realize it's actually for the best. Sometimes the best parts of life are all in its spontaneity.
20. Wendy Wu: Homecoming Warrior – American Panda by Gloria Chao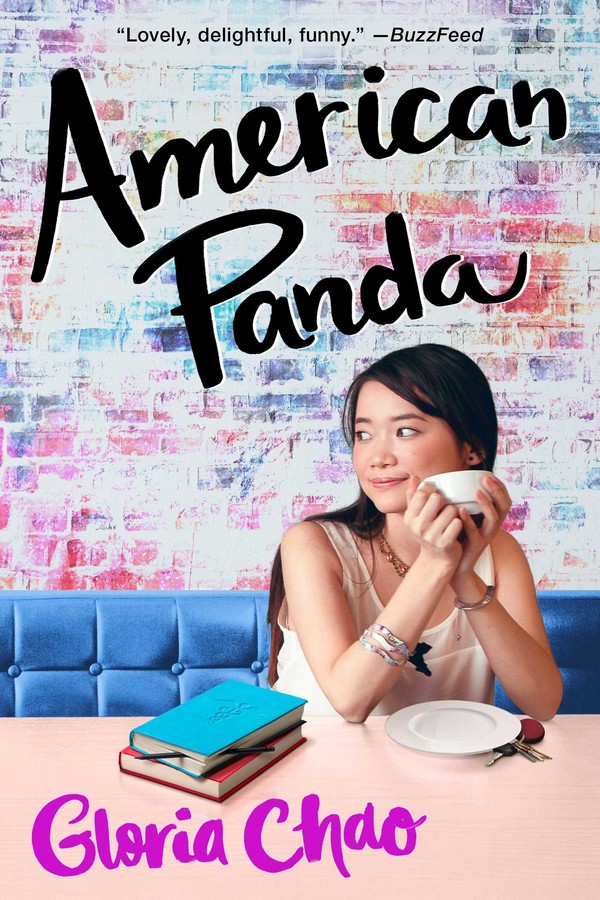 Perfect for fans of our favorite Asian-American-ancient-Chinese-spirit-fighting Homecoming Queen, American Panda is another tale of a badass Asian-American girl navigating her hyphenate identity, trying to please her family while trying to find joy. With the same hilarity and heart as Wendy Wu, Mei realizes her own way of being Asian-American, and herself.
21. The Lizzie McGuire Movie – Love & Gelato by Jenna Evans Welch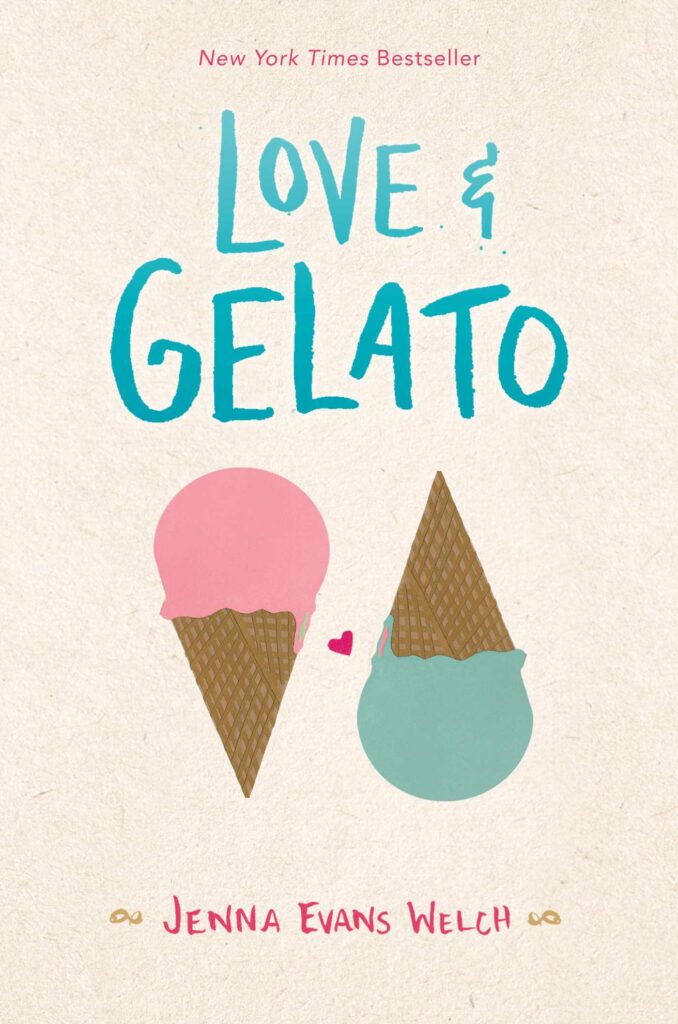 We'll never forget the movie that made all of us want to grow up to be a relatable teenager who goes to Italy and has her life changed forever. If you can relate to The Lizzie McGuire Movie creating your #studyabroad goals, you have to read Love & Gelato, the first in Jenna Evans Welch's series of semi-related novels abroad, this one aptly set in Italy. In a not un-Lizzie-like journey to find herself, Lina follows in her late mother's footsteps and unearths a secret that will change everything. People go to Italy for love and gelato (we know we did), but sometimes they discover much more.