There is nothing more exciting than when our favorite characters from the page move to the set stages. Some of the best shows come from books such as Gossip Girl, Younger, Light as a Feather, Killing Eve and Riverdale (based off comics, but still), just to name a few. The thing is, some of our favorites have yet to be swept up by Hollywood's people when it comes to getting their own show. Here are the books that have yet to be on screen but need to be ASAP!
YA Books that Need to be TV Shows
1. SLAY by Brittney Morris
What doesn't this book have that screams 'give me a show?!!'  Kiera Johnson is one of the only Black kids at Jefferson Academy. But at home, she joins hundreds of thousands of Black gamers who duel worldwide as Nubian personas in the secret multiplayer online role-playing card game, SLAY. No one knows Kiera is the game developer, not her friends, her family, not even her boyfriend, Malcolm. Driven to save the only world in which she can be herself when a teen in Kansas City is murdered over a dispute in the SLAY, Kiera must preserve her secret identity and harness what it means to be unapologetically Black in a world intimidated by Blackness. Kiera Johnson is the girl we all want to see as the face of the next modern and fresh coming-of-age television series!
This book is filled with twists and turns as Mena collects all of her fellow classmates to fight back from what never was a great opportunity for girls. Innovations Academy is filled with horrifying secrets and Mena discovers something far more alarming than anything she's ever imagined. As this series continues to grow, so should the talk about it coming to a TV channel. In addition to being a page turner, it also hits some very real topics about the struggles that come from how girls and women are mistreated and expected to act in society. This book could seriously be a modern inspiration for the next Handmaid's Tale.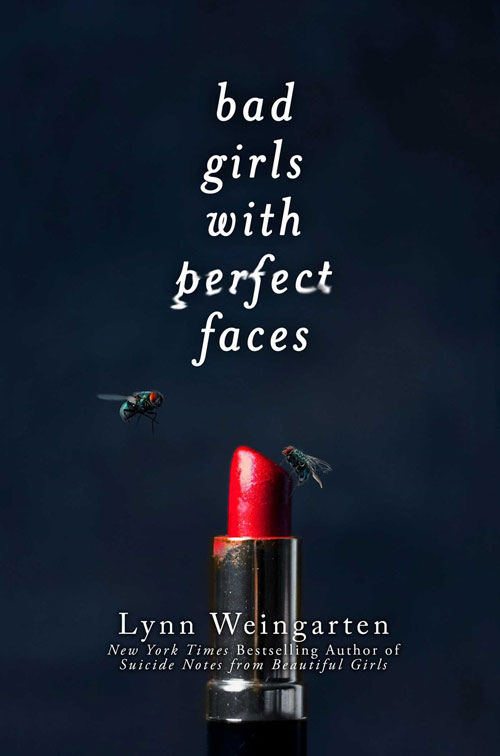 Love triangles? Check. Dark, dark secrets? Check. Misunderstandings that cause HUGE problems? Check, check, Check! This book basically writes it's own script with deceiving characters and plot twists at every page. All Sasha wanted to do was protect Xavier, her best friend (and secret crush since well, forever) from his somewhat psychotic girlfriend and maybe even teach her a lesson in the process. However, Sasha's stunt turns into SO much more. Not to mention the fact that Sasha herself will never be the same again. Does this sound similar to Riverdale or is it just me?
4. Sky Without Stars by Jessica Brody and Joanne Rendell
This book was inspired by one of the most popular books (and musicals), Les Miserables, AND is set in space…so there's a lot of potential here. When the Last Days came, the planet of Laterre promised hope. A new life for a wealthy French family and their descendants. But five hundred years later, it's now a place where an extravagant elite class reigns supreme; where the clouds hide the stars and the poor starve in the streets; where a rebel group, long thought dead, is resurfacing. This could for sure emerge on the FX channel's timeline.
History, magic, and mysteries like no other, this book is about Esta, a talented thief who's been raised to steal magical artifacts. All of Esta's training has been for one final job: traveling back to 1902 to steal an ancient book containing the secrets of the Order—and the Brink, a dark energy that is a barrier confining anyone to the island of Manhattan—before the Magician can destroy it and doom the Mageus to a hopeless future. Like any good fantasy television show, this book has magic, mysteries, and fantastic hooks.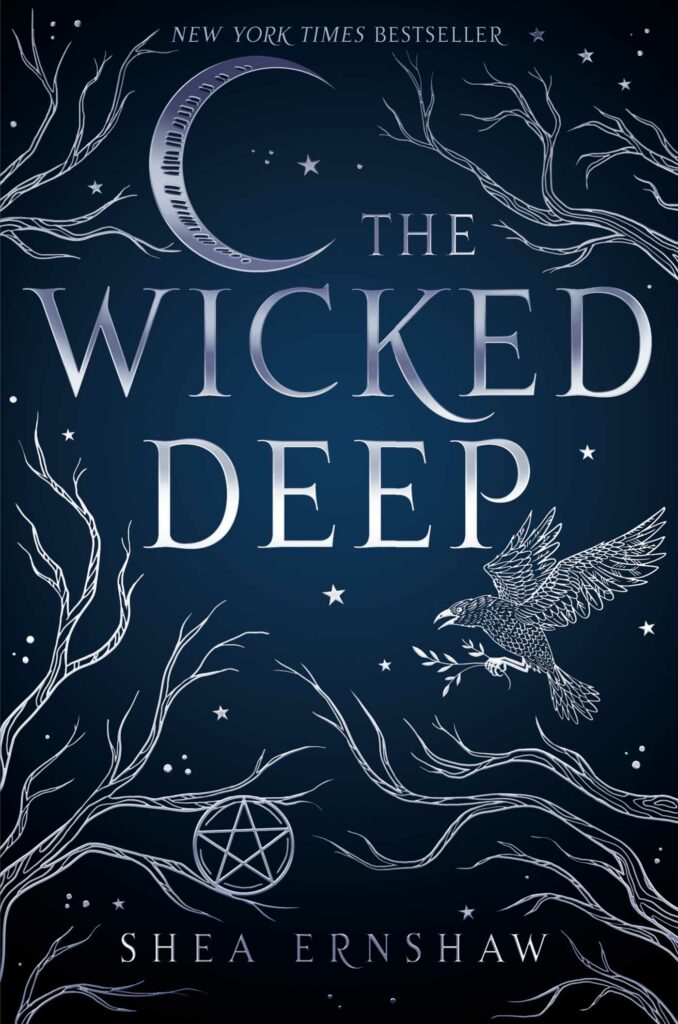 Charmed, Sabrina the Teenage Witch, American Horror Story, and the Game of Thrones all had witches. Those were some of the most top watching shows on air. The Wicked Deep would be no exception as three sisters sentenced to death—from two centuries ago for witchery—return, stealing the bodies of three weak-hearted girls so that they may seek their revenge, luring boys into the harbor and pulling them under. Penny Talbot has accepted the fate of the town. But this year, on the eve of the sisters' return, a boy named Bo Carter arrives; unaware of the danger he has just stumbled into. If this doesn't sound like an Emmy-nominating worthy show, I don't know what does.
7. Slayer Kiersten White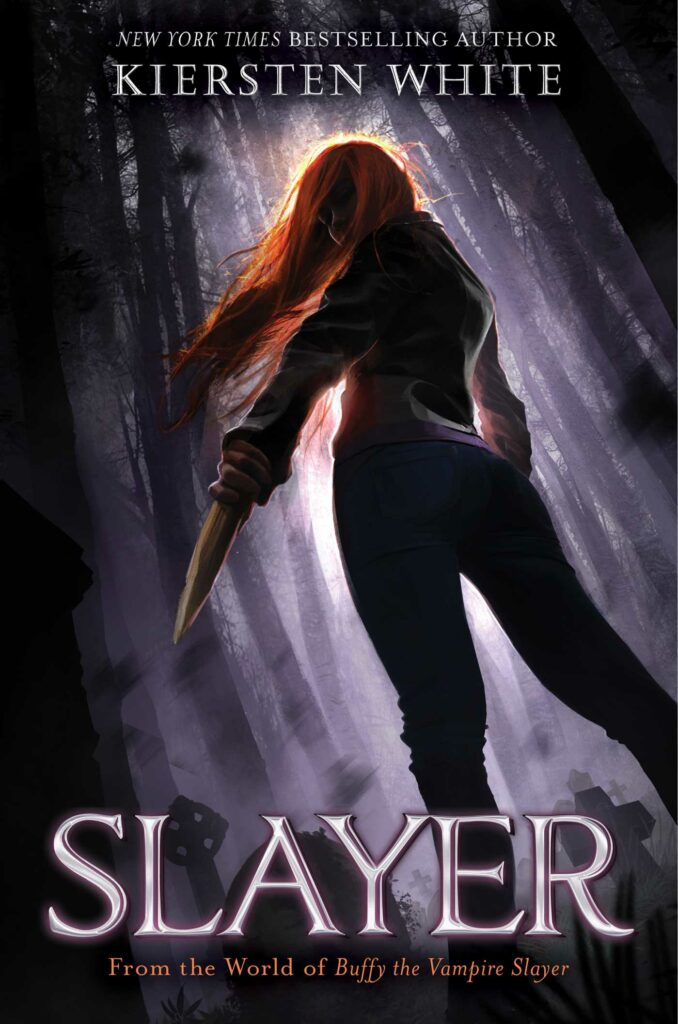 Ok, this book is from the Buffy Universe so it just makes sense to either bring Buffy back or have a show that's just as good. I mean it worked for Star Trek and Degrassi, so it can definitely work again, right? We'll let Hollywood decide.
Again, LOTS of girl power and we're always here for that! Once, the world was ruled by fierce warrior queens, a grand empire was built upon the backs of Phoenix Riders—legendary heroes who soared through the sky on wings of fire—until a war between two sisters ripped it all apart. Now, sixteen years later Veronyka is a war orphan who dreams of becoming a Phoenix Rider from the stories of before—even if that means disguising herself as a boy to join their ranks. The graphics would be AMAZING; imagine those fired wings coming to life!!!
Aristotle is an angry teen with a brother in prison. Dante is a know-it-all who has an unusual way of looking at the world. When the two meet at the swimming pool, they seem to have nothing in common. But as the loners start spending time together, they discover that they share a special friendship—the kind that changes lives and lasts a lifetime. This book could be a show that just goes on for generations. With so much heart—which we know all the best shows have—viewers will never want to stop tuning in.
10. Scythe series by Neal Shusterman
Scythe is just one of those books that's before it's time. It makes you question society and think about insane possibilities. I don't care what anyone says, the best T.V. shows are built on wonder. All humans do is wonder and this book is nothing shy of a whirlwind of guesses, suspicions, and honestly hooks that will drive you crazy.
11. Alanna by Tamora Pierce
Another book that contains some serious kick-butt, girl power within it's pages. Girl power NEVER goes out of style, people. With this quartet there are more than enough occurrences to obtain an action packed television series. Our main character, Alanna disguises herself as her twin brother to follow her dreams and join the road to knighthood. Ummm, that literally sounds like a classic!