It's a special kind of betrayal to fall in love with a show over the course of a season or two only to find out that your new favorite show has been cancelled. We've all experienced this heartbreak in the streaming age, and it's so sad to realize you'll never get the closure you so desperately wanted for those characters. Our recommendation? Pick up a new read from list below to find a book to read when you're missing your favorite cancelled show!
Books to Replace Your Fave Cancelled Shows
Firefly – Sky Without Stars by Jessica Brody and Joanne Rendell
Anyone who loved Firefly for the ensemble cast and adventure across the stars needs to pick up Sky Without Stars! An epic reimagining of Les Misérables, Sky Without Stars has three incredible protagonists and will give you just the right blend of mystery, romance, and revolution to fill the space opera-shaped hole in your life.
The Society – Gone Dark by Amanda Panitch
We may never find out what happened to the population of West Ham, Connecticut. (Is it a parallel universe? Aliens? A strange afterlife, a la Lost?). Luckily, Amanda Panitch has our backs with a thrilling tale of survival in Gone Dark. After the US suffers a malware attack that shuts down power grids across the country, a seventeen-year-old girl must lead her friends across a dangerous and crumbling country to safety in an underground bunker.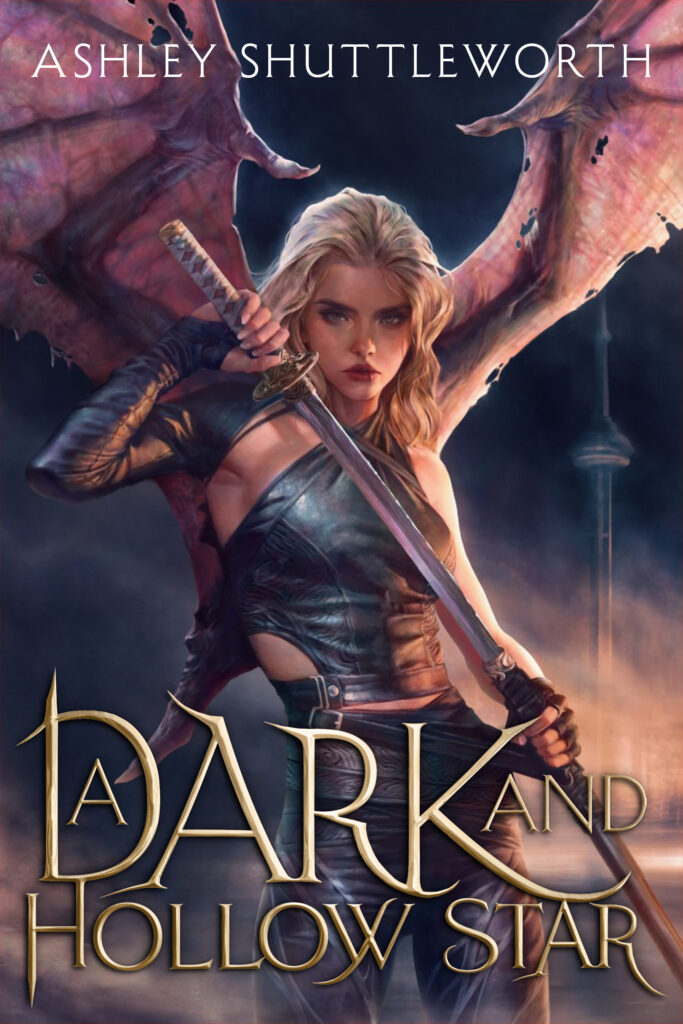 Fans of First Kill deserved better than Netflix's recent cancellation of the show. (You had the numbers, Netflix!) You also deserve a book recommendation that is as dark, queer, and supernatural as that wonderful show, and for that, I offer you A Dark and Hollow Star. As a wave of gruesome crimes in Toronto threatens to expose the faerie world to the human world, a group of four queer teens forms a fragile alliance to track down the killer.
Spinning Out – Turning by Joy L. Smith
Spinning Out was all about navigating tumultuous mother-daughter relationships, mental health struggles, budding romance relationships, and starting over after a devastating injury – all in the tough world of figure skating. Although Genie of Turning is a ballerina and not a figure skater, Genie deals with a similar battle and must confront the secrets of her past to move forward after a terrible injury leaves her without the use of her legs.
High Fidelity – Love Radio by Ebony LaDelle
It has been two long years without more High Fidelity in my life. (I wanted that Cherise episode. Curse you, Hulu!). High Fidelity was filled to the brim with good music and pop culture references, and had a trio of friends at the center of the show, which makes Ebony LaDelle's Love Radio the perfect replacement. Pick up this read to meet Prince, a self-professed love doctor with a popular hip-hop radio show, and Dani, a girl who hates all things romance.
Santa Clarita Diet – Rot & Ruin by Jonathan Maberry
Although Santa Clarita Diet ran for a few more seasons than other shows on this list, Netflix did cancel the show after three seasons in 2019, and for fans of Santa Clarita Diet who are looking for more horror that has heart, Rot & Ruin is the perfect book for you! In a zombie-infested, post-apocalyptic America, Benny Imura reluctantly apprentices as a zombie hunter with his brother and ends up with a job that teaches him what it means to be human.
I Am Not Okay With This – Blood Like Magic by Liselle Sambury
Central to Netflix's now cancelled I Am Not Okay With This was 17-year-old Sydney's struggles to navigate high school and also confront complex family dynamics and mysterious budding superpowers. For a good dose of family complexities and powers (although this book focuses on magic, not telekinesis), I would recommend Blood Like Magic, a dark fantasy that follows a teen witch given an horrific task to sacrifice her first love to save her family's magic. Once you've read Blood Like Magic, pick up the sequel, Blood Like Fate!