Everyone deserves to see themselves in the books that they're reading. That's one of the best parts about fiction. This feels doubly true for romances, as no two couples are exactly alike. Here are a few that you can cozy up to and enjoy ASAP.
23 Must-Read Romances Featuring Characters Who Are BIPOC
It's officially wedding season! In this fun and fresh sequel to Saints and Misfits, Janna hopes her brother's wedding will be the perfect start to her own summer of love, but attractive new arrivals have her more confused than ever.
A rich, dark contemporary fantasy debut following a teen witch who is given a horrifying task: sacrificing her first love to save her family's magic. The problem is, she's never been in love—she'll have to find the perfect guy before she can kill him.
When Dimple Met Rishi meets Ugly Delicious in this funny, smart romantic comedy, in which two Vietnamese-American teens fall in love and must navigate their newfound relationship amid their families' age-old feud about their competing, neighboring restaurants.
Frankly in Love meets Shark Tank in this feel-good romantic comedy about two entrepreneurial Korean American teens who butt heads—and maybe fall in love—while running competing Korean beauty businesses at their high school.
Filled with mystery and an intriguingly rich magic system, Tracy Deonn's YA contemporary fantasy Legendborn offers the dark allure of City of Bones with a modern-day twist on a classic legend and a lot of Southern Black Girl Magic.
6. Yolk by Mary H.K. Choi
From New York Times bestselling author Mary H.K. Choi comes a funny and emotional story about two estranged sisters and how far they'll go to save one of their lives—even if it means swapping identities.
Acclaimed author Margarita Engle tells a painful, poignant story of love in a time of hunger inspired by her own family's struggles during a dark period in Cuba's history.
The Hating Game meets I Am Not Your Perfect Mexican Daughter in this irresistible romance starring a Mexican American teen who discovers love and profound truths about the universe when she spends her summer on a road trip across the country.
Sandyha Menon does it again with this amazing Beauty and the Beast retelling set at an elite boarding school in Colorado. When, Grey Emerson the heir to the Emerson family ignites the centuries-old feud to target Jaya's little sister, nothing will keep Jaya from exacting her revenge. So when she finds out that he attends St. Rosetta's academy, Jaya devises a plan to make him fall in love with her only to break his heart.  The only problem is that Grey Emerson is not not what she expected and, to her annoyance, his brooding demeanor and lupine blue eyes have drawn her in. Be sure to check out the next book in the Rosetta Academy series, Of Princes and Promises!
Mia hates rom-coms. They're forced and not at all realistic. But her friends love them and so she begrudgingly watches them. So when she has to find a date for her sister's wedding, her friends have the perfect plan: they're going to recreate the perfect meet-cute from all the rom-coms that they've watched. It's a little crazy, a little out there, and maybe just a little bit perfect.
This book was a Reese Witherspoon x Hello Sunshine Book Club YA pick and deservedly so. This feel-good romance, set in the English country side will warm your soul. Not to mention, make you hungry after you read all the delicious food descriptions.
Imagine running into your destiny at 5am in a bodega in Brooklyn. That is exactly what happens to Pablo, a young NYU drop-out, while he's working the midnight shift at his job. When international pop-star Leanna Smart walks in to his store for a late night snack the two of them immediately hit it off and a whirlwind romance begins.
What happens when a mad, sad fiery girl meets a beautiful cinnamon roll boy with secrets? An unforgettable romance following two Muslim teens who meet during a spring break trip.
If you loved When Dimple Met Rishi, then you'll love this book! There's Something About Sweetie follows Rishi's brother, Ashish, and a confident fat athlete named Sweetie as they both discover what love means to them.
Penny Lee is ready to leave behind her mediocre high school years when she flies across the country for college…and then she meets Sam, the struggling barista who quickly becomes her closest confidant. But only over text.
16. Starfish by Akemi Dawn Bowman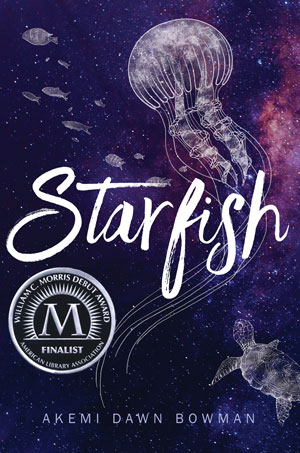 Kiko Himura is struggling with her social anxiety, stifling family, and understanding of her half-Japanese heritage. When she doesn't get into her dream art school, her childhood friend Jamie invites her to join him on a road trip touring art schools on the West Coast. As the trip unfolds, Kiko is free to learn more about herself, while realizing that she has feelings for Jamie as well. 
Amber Smith's contemporary novel isn't exactly a romance as it follows the year after Brooke's mother kills her father. But it's only as Brooke starts to fall for her biracial classmate Dani that she is able to start piecing her life back together and letting go of the past.
Dimple Shah is excited to attend a summer program for aspiring web developers – especially because she thinks it means that her parents have put their plans of finding her "Ideal Indian Husband" on hold. But little does she know that Rishi Patel's parents are sending him to the same camp, with the hopes that he can woo her to be his future wife.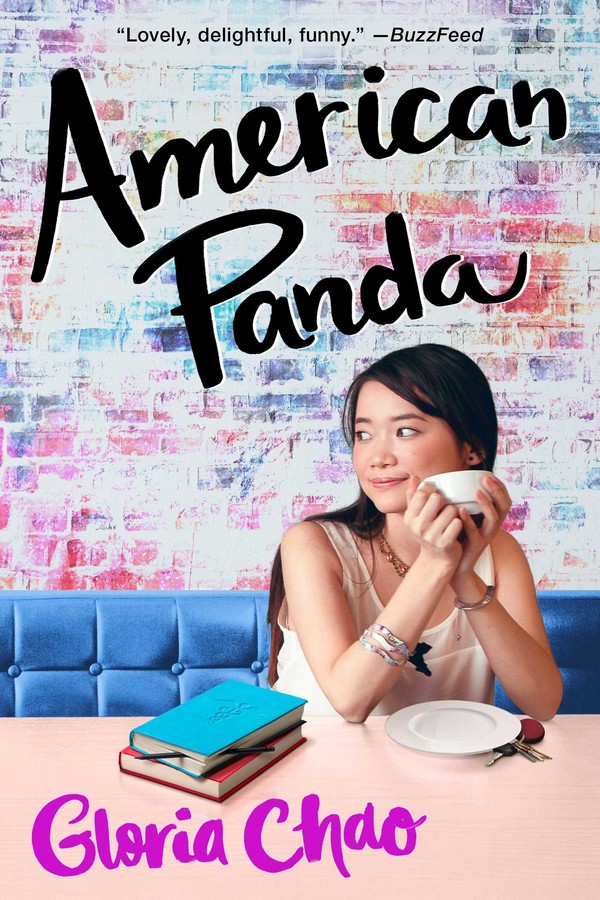 17-year-old Mei is a freshman at MIT, following the next step in her parents' plan for her to become a doctor and marry a Taiwanese Ivy Leaguer.  What Mei can't tell them is that she hates germs—and that she has a massive crush on her Japanese classmate. 
Aristotle and Dante might feel like a throwback, but if you haven't read it yet – really what are you waiting for? Aristotle meets Dante, another Mexican-American teen, at a local swimming pool, and in each other, both loners learn more about who they are.
Lara Jean Song writes love letters to the boys she's loved, including her sister's ex-boyfriend – and hides them in a box in her room. Then her letters are mailed out, and Lara Jean fakes a relationship with one of its recipients, all while trying to figure out how she really feels about each of her crushes. What could go wrong?
Janna thinks of people in three different categories in her world, and she places herself at Jeremy firmly in the misfits. Janna thinks she and Jeremy are from two different worlds, but the old adage "opposites attract" can be very true.
The Sun Is Also a Star meets Outlander in this vivid, utterly romantic debut novel about two teens who relive their tragic love story over and over until they uncover what they must do to change their fate.
26. Love Radio by Ebony LaDelle
Hitch meets The Sun Is Also a Star in this "mega swoon-worthy, effortlessly cool" (Casey McQuiston, New York Times bestselling author) novel about a self-professed teen love doctor with a popular radio segment who believes he can get a girl who hates all things romance to fall in love with him in only three dates.