We're committed to celebrating and recognizing BIPOC characters and authors all year long, and we know that you are too! So, we're sharing a few of our favorite books featuring strong and inspiring BIPOC characters that we love. How many of these books have you read?
15 Books Featuring Powerful Characters Who Are BIPOC
Daisy sees dead people—something impossible to forget in bustling, ghost-packed Toronto. So when her mother inherits a secluded mansion in northern Ontario where she spent her childhood summers, Daisy jumps at the chance to escape.
A decade later, Brittney is desperate to get out from under the thumb of her abusive mother, a bestselling author who claims her stay at "Miracle Mansion" allowed her to see the error of her ways. Brittney decides the new season of her popular Haunted web series will uncover what happened to a young Black girl in the mansion ten years prior and finally expose her mother's lies. As sh investigates the mansion in the present, Daisy's story runs parallel in the past, both timelines propelling the girls to face the most dangerous monsters of all: those that hide in plain sight.
Eat. Dance. Fight. This is the life of the girls who compete in the Isle's elite, all-female fighting sport of Bowing. But it isn't really Dirt's life anymore. At sixteen, she is old and has retired from competition. Instead, she spends her days coaching the younger sisters of the Mud Fam.

Dirt's young sisters are coming along nicely, and the Mud Fam is sure to win the upcoming South God Bow tournament, which is crucial, but when an attack from a powerful rival leaves the Mud without their top Bower, Dirt is the only one who can compete in the tournament. Victory seems impossible—yet defeat would mean the end of her beloved Fam. And no way is Dirt going to let that happen.
3. The Jump by Brittney Morris
Jax, Yas, Spider, and Han are the four cornerstones of Team Jericho, the best scavenger hunting team in all of Seattle. But now with an oil refinery being built right in their backyard, each has their own problems. Their families are at risk of losing their jobs, their communities, and their homes.

So when The Order, a mysterious vigilante organization, hijacks the scavenger hunting forum and concocts a puzzle of its own, promising a reward of influence, Team Jericho sees it as the chance of a lifetime. If they win this game, they could change their families' fates and save the city they love so much. But with an opposing team hot on their heels, it's going to take more than street smarts to outwit their rivals.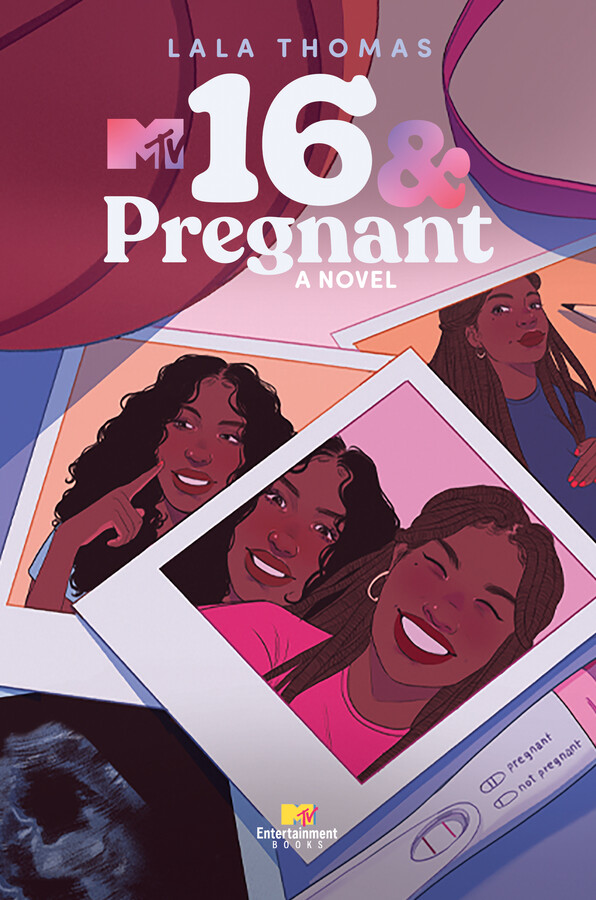 Erykah was looking forward to junior year at East Prep High. She has a cute boyfriend, gets good grades, and has the best bestie. But everything changes when she gets pregnant. Having a baby at sixteen was definitely not part of the plan. Kelly's plan was to dominate junior year and eventually get an athletic scholarship. It did not include helping her best friend through a pregnancy. But that's what best friends do, right? Besides, Kelly has every intention of being a good auntie.

As the two girls navigate the pregnancy, they'll learn some harsh realities about the world and be forced to make some huge decisions. They'll also discover a deep reserve of strength and compassion…for each other and themselves.
5. Yolk by Mary H.K Choi
Jayne and June Baek are sisters, but they're nothing alike. They are three years apart and have nothing in common until June gets cancer and Jayne is the only one who can help her. Brought back together by circumstance, housing woes, and family secrets, will the sisters learn more about each other than they want to? And what if while helping June, Jayne has to confront the fact that maybe she's sick, too?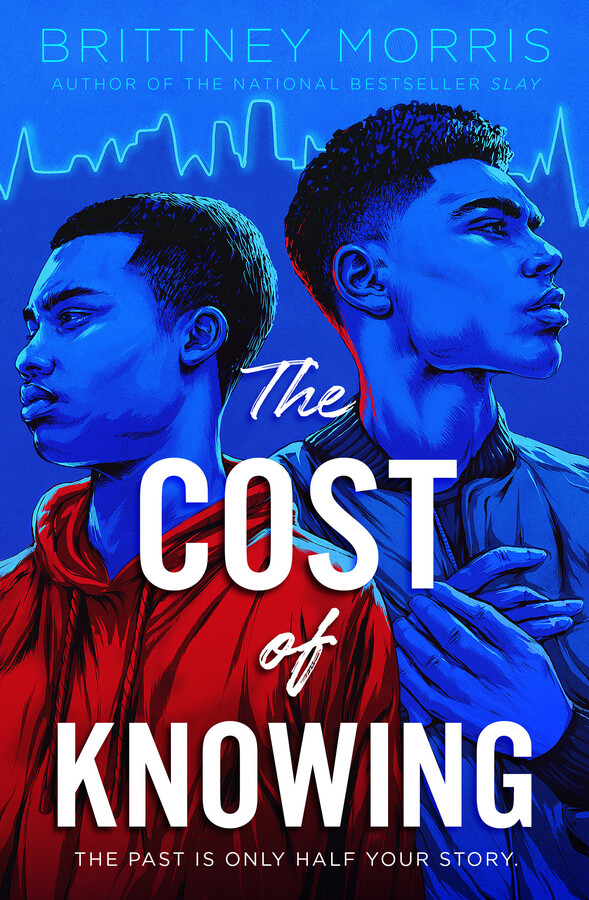 Every time he touches an object or person, Alex sees into its future. When he touches his car, he sees it years from now, totaled and underwater. When he touches his girlfriend, he sees them at the precipice of breaking up, and that terrifies him. Alex feels these visions are a curse, distracting him, making him anxious and unable to live an ordinary life.
And when Alex touches a photo that gives him a vision of his brother's imminent death, everything changes. With Alex now in a race against time, death, and circumstances, he and his brother Isaiah must grapple with their past, their future, and what it means to be a young Black man in America in the present.
When her mother is shot dead on her doorstep, life for Rue and her younger sister changes forever. She's taken from her neighborhood by the father she never knew, forced to leave her little sister behind, and whisked away to Ghizon—a hidden island of magic wielders. Rue is the only half-god, half-human there, where leaders protect their magical powers at all costs and thrive on human suffering.
Miserable and desperate to see her sister on the anniversary of their mother's death, Rue breaks Ghizon's sacred Do Not Leave Law and returns to Houston, only to discover that Black kids are being forced into crime and violence. And her sister, Tasha, is in danger of falling sway to the very forces that claimed their mother's life. Rue must embrace her true identity and wield the full magnitude of her ancestors' power to save her neighborhood before the gods burn it to the ground.
Already read Wings of Ebony? Find the epic conclusion to Rue's story in Ashes of Gold, out now!
When Voya's ancestor gives her an unprecedented second chance to complete her Calling — a trial every witch must pass to come into their powers —  she agrees, and then is horrified when her task is to kill her first love. And this time, failure means every Thomas witch will be stripped of their magic. With mounting pressure from her family, Voya is caught between her morality and her duty to her bloodline. If she wants to save their heritage and Luc, she'll have to find something her ancestor wants more than blood. And in witchcraft, blood is everything. Find out what happens next for Voya in Blood Like Fate, the sequel to Blood Like Magic!
The year is 1926, and Shanghai hums to the tune of debauchery.
A blood feud between two gangs runs the streets red, leaving the city helpless in the grip of chaos. At the heart of it all is eighteen-year-old Juliette Cai, a former flapper who has returned to assume her role as the proud heir of the Scarlet Gang—a network of criminals far above the law. Their only rivals in power are the White Flowers, who have fought the Scarlets for generations. And behind every move is their heir, Roma Montagov, Juliette's first love…and first betrayal.
But when gangsters on both sides show signs of instability culminating in clawing their own throats out, the people start to whisper. Of a contagion, a madness. Of a monster in the shadows. As the deaths stack up, Juliette and Roma must set their guns—and grudges—aside and work together, for if they can't stop this mayhem, then there will be no city left for either to rule.
Once you've read These Violent Delights, be sure to pick up the heart-pounding conclusion to the Roma and Juliette's story, Our Violent Ends!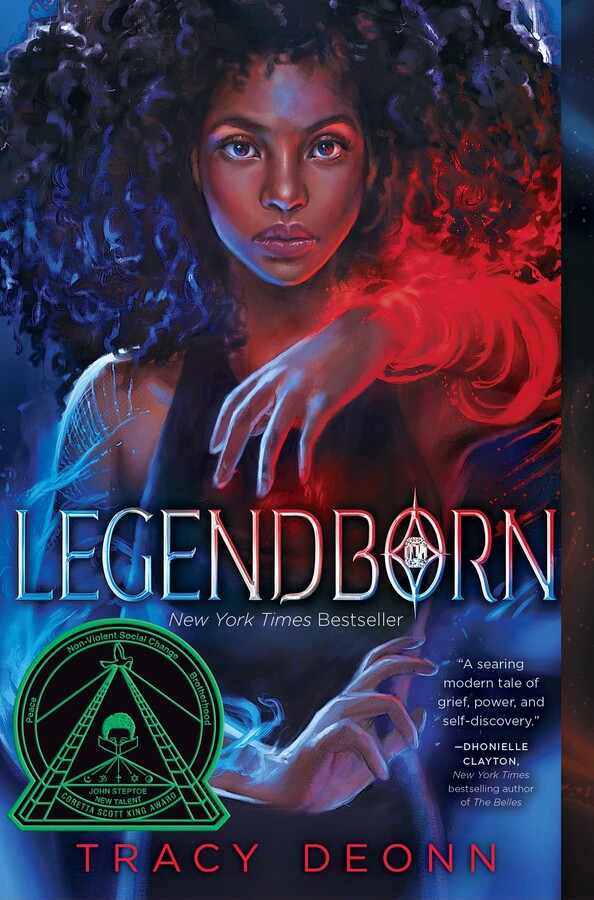 After her mother dies in an accident, sixteen-year-old Bree Matthews wants nothing to do with her family memories or childhood home. A residential program for bright high schoolers at UNC–Chapel Hill seems like the perfect escape—until Bree witnesses a magical attack on her very first night on campus.
A flying demon feeding on human energies, a secret society of so called "Legendborn" students that hunt the creatures down, and a mysterious teenage mage who calls himself a "Merlin" and who attempts—and fails—to wipe Bree's memory of everything she saw. The mage's failure unlocks Bree's own unique magic and a buried memory with a hidden connection: the night her mother died, another Merlin was at the hospital. Now that Bree knows there's more to her mother's death than what's on the police report, she'll do whatever it takes to find out the truth, even if that means infiltrating the Legendborn as one of their initiates.
Legendborn is now out in paperback with bonus content, and find out what happens next for Bree in the next book in the Legendborn Cycle, Bloodmarked!
Aristotle is an angry teen with a brother in prison. Dante is a know-it-all who has a unique perspective on life. When the two meet at the swimming pool, they seem to have nothing in common. But as the loners start spending time together, they develop a special friendship – the kind that changes lives and lasts a lifetime. And it is through this friendship that Ari and Dante will learn the most important truths about the universe, themselves and the kind of people they want to be. Find the rest of Ari and Dante's story in the sequel, Aristotle & Dante Dive Into the Waters of the World!
As an African tightrope dancer in Victorian London, Iris is used to being strange. But Iris also has a secret, she cannot die. Haunted by her unnatural power and with no memories of her past, Iris is obsessed with discovering who she is. But that mission gets more complicated when she meets the dark and alluring Adam Temple, a member of a mysterious order called the Enlightenment Committee. Adam seems to know much more about her than he lets on, and he shares with her a terrifying revelation: the world is ending, and the Committee will decide who lives…and who doesn't.
To help them choose a leader for the upcoming apocalypse, the Committee is holding the Tournament of Freaks, a macabre competition made up of vicious fighters with fantastical abilities. Adam wants Iris to be his champion, and in return he promises her the one thing she wants most: the truth about who she really is.If Iris wants to learn about her shadowy past, she has no choice but to fight. But the further she gets in the grisly tournament, the more she begins to remember—and the more she wonders if the truth is something best left forgotten.
Caterina LaValle is determined to show she's still the queen of St. Rosetta's Academy. Rahul Chopra knows that moment he shared with Caterina LaValle at the winter formal meant something. Surely she feels it, too. When Caterina finds out Alaric is taking a supermodel to the upcoming gala, she knows she cannot arrive without the perfect date. But the thought of taking another superficial St. R's boy exhausts her.
The solution? Sweet-but-clueless Rahul Chopra and a mysterious pot of hair gel with the power to alter the wearer into whatever his heart desires. When Rahul tries it, he transforms instantly into RC—debonair, handsome, and charming. But transformation comes with a price: As Rahul enjoys his new social standing, the line between his two personas begins to blur. Will he give up everything, including Caterina, to remain RC? Or will this unlikely pair find their way back to each other?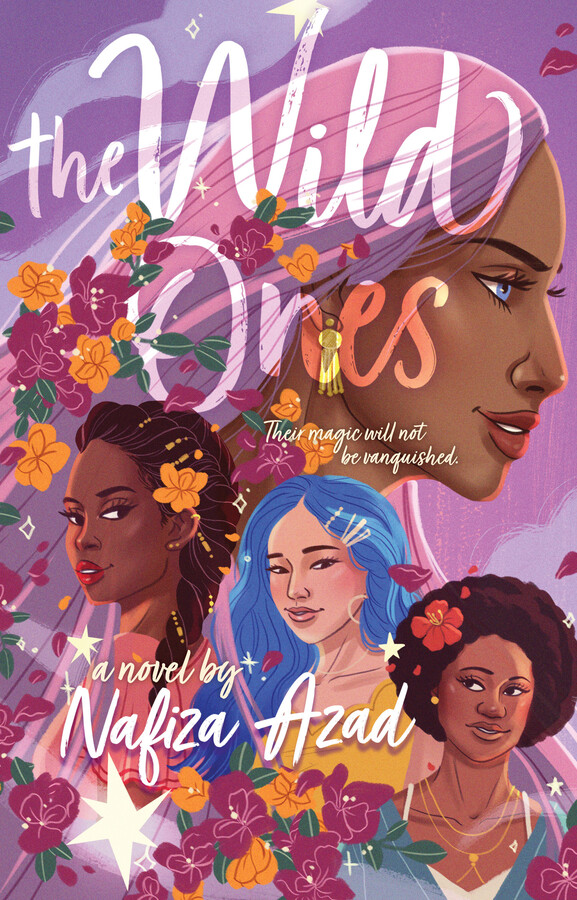 We are the Wild Ones, and we will not be silenced. Our story begins with Paheli, who was once betrayed by her mother, sold to a man in exchange for a favor. When Paheli escaped, she ran headlong into Taraana—a boy with stars in his eyes, a boy as battered as she was. He tossed Paheli a box of stars before disappearing. With the stars, Paheli gained access to the Between, a place of pure magic and mystery.
Now, Paheli collects girls like us, and we use our magic to travel the world, helping to save other girls from our pain, our scars. When Taraana reappears, he asks for our help. Dangerous magical forces are chasing him, and they will destroy him to get his powers. We will do everything to save him—if we can. For if Taraana is no longer safe and free, neither are the Wild Ones. And that is a fate that we refuse to accept. Ever again.
15. All American Boys by Jason Reynolds and Brendan Kiely
A bag of chips. That's all sixteen-year-old Rashad is looking for at the corner bodega. What he finds instead is a fist-happy cop, Paul Galluzzo, who mistakes Rashad for a shoplifter, mistakes Rashad's pleadings that he's stolen nothing for belligerence, mistakes Rashad's resistance to leave the bodega as resisting arrest, mistakes Rashad's every flinch at every punch the cop throws as further resistance and refusal to STAY STILL as ordered. But how can you stay still when someone is pounding your face into the concrete pavement?
There were witnesses: Quinn Collins—a varsity basketball player and Rashad's classmate who has been raised by Paul since his own father died in Afghanistan—and a video camera. Soon the beating is all over the news and Paul is getting threatened with accusations of prejudice and racial brutality. Quinn refuses to believe that the man who has basically been his savior could possibly be guilty. But then Rashad is absent. And absent again. And again. And the basketball team—half of whom are Rashad's best friends—start to take sides. As does the school. And the town. Simmering tensions threaten to explode as Rashad and Quinn are forced to face decisions and consequences they had never considered before.