As a native and current New Yorker, I often feel jaded by the city from being caught in crowds of tourists, to unwelcoming critters skittering across the train platform, and the rancid mysterious puddles on the ground. At the same time, I am comforted knowing that there will always be endless charm and discoveries waiting around the corner with the people, food, and culture that make up this city. To see why New York City reigns as one of the most beloved places in the world, look no further than these books right here!
8 Books That Take Place in New York City
One night, Kat and Stevie decide to escape their mundane Connecticut suburbs for the dazzling (and nearby!) New York City. With a solid itinerary in hand, the girls are on a mission to have the best night ever which includes dinner and a play. However, things don't go as planned because when have they ever? When Kat and Stevie end up with broken phones, they not only have to figure how to navigate the city, but also the drama from their life back home. Not to mention a series of unexpected events throughout the night. Since I haven't been able to hang with my friends in the city in a long time, I will be living through Kat and Stevie's wild adventurous night, except from the comfort of my room!
Lara Jean's story comes to a bittersweet end in the final book of the To All the Boys I've Loved Before series. With new beginnings and difficult decisions ahead, she is in much need of some fun and joy to mark the end of high school. And that comes in the form of senior year festivities such as prom, graduation, and a senior trip to ♫New York City♫! Our adorable couple, Lara Jean and Peter Kavinsky visit must-see attractions and several bakeries in which they taste-test delicious chocolate chip cookies.
In The Mortal Instrument series, New York City is a little bit different. Once a teen girl leading a very normal life, Clary's life completely changes when she witnesses a shocking murder at the Pandemonium Club. Moreover, the attackers look very peculiar and out of place even by New York standards. This night marks the beginning of Clary's introduction to the Shadowhunter world. Not much shocks me after living in the city my whole life, however I am not entirely sure how I would react if I saw werewolves, vampires, faeries, and other creatures roaming around.
In The Last Magician, while magic exists in the Big Apple, it unfortunately is dwindling to extinction. Esta, a Mageus, has been trained as a thief and taught to steal magical artifacts from a group known as the Order who are responsible for the Brink, a dark energy force that prevents people like her from leaving Manhattan. In order to protect and save her kind, Esta must use her time traveling power and embark into 1902 New York so she can steal an ancient book full of secrets and perhaps, answers that can change everything.
Some of the world's greatest musicians originated or got their big start in New York City like Mack Grady who is Koda's estranged and dead father. When she and her mother move to the city that is so greatly tied to her father, Koda is overwhelmed by the strong and complicated feelings about her relationship with him. In addition to that, Koda is also dealing with romantic feelings she has for her best friend, Lindsay. Ultimately, Koda finds the people closest to her father, his bandmate and ex-girlfriend in hopes that she can learn more about who he really was as a person.
6. Yolk by Mary H.K. Choi
Yolk, one of my highly anticipated reads of the year, focuses on Jayne and June. Even though both sisters moved to and live in the same city, they orbit different circles. They are close in age only and nothing else until a medical diagnosis forces them together. Their strained relationship is best described by the fact that Jayne's college is only a short walk away from June's apartment which Jayne has never visited. Jayne fully welcomes the city, attending ritzy restaurants and nightclubs, patronizing fancy and non-fancy bodegas and H-Mart, while also living in a gritty run-down apartment. Through her perspective I found the true New York City that is depicted authentically and with lots of love.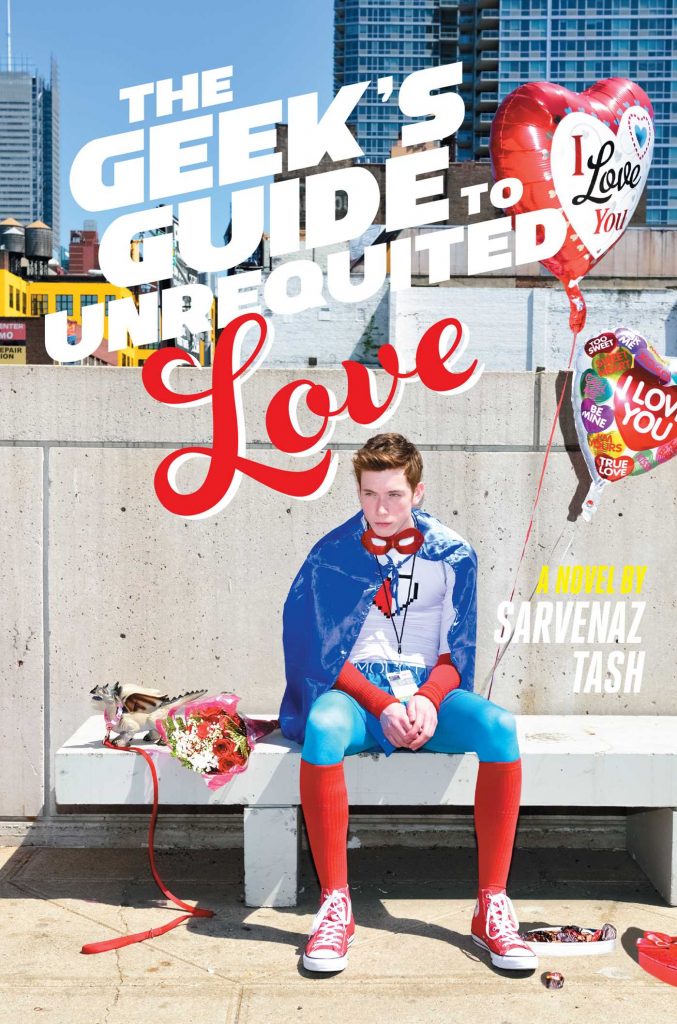 Graham and Roxana are long-time neighbors and best friends who both have common nerdy interests like their favorite comic, The Chronicles of Althena. The creator of said series is attending New York Comic Con and Graham does whatever it takes to acquire the highly sought convention tickets and limited panel wristbands. With that plan underway, Graham works on another one, although a bit more romantic. He has had the longest crush on Roxana and intends to confess his feelings in the nerdiest and cutest way…at the convention! And for a very nerdy fun fact…the model on the cover was my college classmate!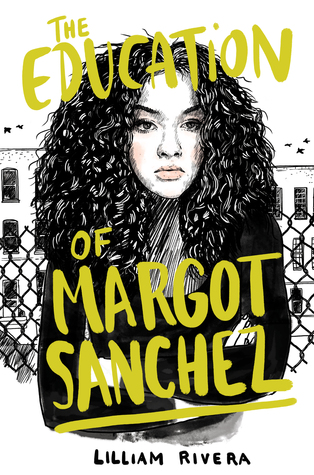 In The Education of Margot Sanchez, we head north towards the South Bronx. Margot is a feisty and confident girl who finds herself in trouble after accumulating serious charges on her dad's credit card without his knowledge. She attends a prep school and struggles to fit in among the privileged which leads her to investing in a new wardrobe…just with another person's funds. Of course, Margot's parents do not respond well to their daughter's reckless decision and punish her by making her work at the family grocery to pay off the debt. Though a bumpy redemption arc lies ahead, Margot eventually learns to embrace her community and be true to herself.