Like many of you, I miss Summer Movie Season BEYOND BELIEF. The days of large popcorns, thrilling blockbusters, and double features are approaching, and I for one cannot wait for the movies to come. That being said, I am as much a bookworm as I am a complete movie nerd. SO with summer reading about to begin, I have a list for you that brings together the best of both worlds. If you read a scene and cannot help but picture what it would look like on the big screen, then these books are absolutely for you.
Cinematic Books That Feel Like the Movies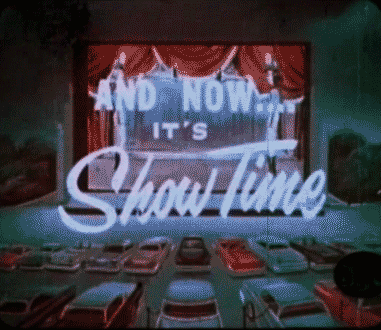 This one is for those who have watched all the classic romances. We are talking Dirty Dancing, Say Anything, Bridget Jones's Diary, La La Land, etc. When Liz's old crush Michael moves back into town, she works to befriend Wes, his best friend and Liz's impossibly annoying neighbor. Liz and Wes scheme to get Michael to ask her to Prom for a happily ever after fit for the movies. But as the rom-com savvy might be able to tell, things may not quite go according to plan. And sometimes, the big, sweeping happy endings come from the most unexpected places.
In the vein of late night teen romps like Nick and Nora's Infinite Playlist (an underrated classic if you ask me), Morgan Matson's long awaited next novel takes us on a classic New York City misadventure. Best friends Kat and Stevie plan a classic night on the town, only to lose their phones, encounter old flames, sneak into parties, and so much more. New York City is easily one of the most classically cinematic cities, and this hilarious and heartfelt tale of modern teenage adventure is just as good as any night at the movies.
For those who are looking for some classic summer lovin' (had me a blast), Rachel Lynn Solomon has you covered. Quinn finally confessed her crush on Tarek. Then, Tarek left her on read. The nerve. Now, the two will bump into one another again, and again, and again as they both work the summer wedding season.  It's a classic enemies to maybe something more story with tense, awkward moments, lavish parties, and a heart-stopping romance. It is practically begging for a movie.
We have had so many amazing adaptations of William Shakespeare's tragic romance. There's the classic 1968 adaptation nominated for Best Picture at the Oscars. Who can forget the modernized Baz Luhrmann adaptation featuring Leonardo DiCaprio and Clare Danes? (Still my favorite). Well, get ready for a new take on the tale: film noir. Yes, Chloe Gong sets this iteration in 1920s Shanghai. The streets are full of mystery, gang warfare, and monsters hiding in the shadows. We at Riveted by Simon Teen have been raving about this title constantly, and for good reason. This is a new YA classic that reads like a fast-paced, action-packed crime thriller.
5. Cursed by Thomas Wheeler, illustrated by Frank Miller
There's something magical and rare about the high fantasy epics of the silver screen. We are talking Lord of the Rings, Game of Thrones, Narnia, etc. We are talking about classical heroes, villains, wars and magic on the biggest scale possible. Thomas Wheeler, with the illustrated assistance of Frank Miller, create a gritty, violent, and enthralling epic with their twist on the Arthurian legend. Except this time, we follow Nimue, the fabled Lady of the Lake, as we see darkness and magic converge to retell one of our oldest legends. As a bonus, this book has the perk of having a lavish Netflix adaptation, so you can read it AND see it!
Speaking of Arthurian lore, Tracy Deonn reimagines the legend into a contemporary and cinematic thrill ride. When Bree witnesses an ethereal demon feeding off of human energies on her campus, it will send her into a world of secret societies, dark magic, and a legend centuries in the making. The fandom on this one is already well developed, so now's the perfect time to check out this recent hit.  It's the thrilling, modern fantasy you deserve.
I love a modern spin on the typical comedy of errors with the right sprinkling of romance. Think the movies of Nancy Meyers and Nora Ephron. Jenn Bennett gives us a movie-themed spin on the 90s classic You've Got Mail. Bailey is a movie geek, and she has spent her days crushing on fellow cinephile "Alex," an online friend. When she moves to his hometown, she starts a mission to find him. As she discovers the town, gets a job, and makes enemies (with Porter, who is the worst), she has to grapple with a life that isn't so clear as the movies make it out to be. But that's not to say it is without its own plot twists…
Dimple's family is obsessed with finding her the "Ideal Indian Husband." And that's the last thing on her mind when she begins her summer web developing program. Rishi, however, is a an utterly hopeless romantic who happens to be attending the same summer program and he is a complete believer in the traditional arranged marriages. As both with come to learn in the coming weeks, their respective families may have been scheming about their coming-together. Now as the Netflix original series, Mismatched, this is a read-and-stream combo you will absolutely devour.
Senior year changes everything for two teens in this poignant, funny coming-of-age story that looks at what happens when the image everyone has of us no longer matches who we really are. When Hayley and Lewis are partnered up in class, neither is particularly thrilled. But then they start making mini documentaries about their classmates' hidden talents, and suddenly Hayley is getting attention for something other than her breakdown, and Lewis isn't just a background character anymore. It seems like they're both finally getting what they want—except what happens when who you've become isn't who you really are?
When her twin sister reaches social media stardom, Moon Fuentez accepts her fate as the ugly, unwanted sister hidden in the background, destined to be nothing more than her sister's camerawoman. But this summer, Moon also takes a job as the "merch girl" on a tour bus full of beautiful influencers and her fate begins to shift in the best way possible.