I love the ocean. It is beautiful. Going to the beach, heck ya! Going deeper than say, my waist in the water? No thank you. The ocean may be beautiful, but there is no telling what may lurk under those mysterious blue waters, and I do not want to find out the hard way. These books are just further proof that I should stay where I belong—on the shore, reading about the ocean.
Books That Prove That the Ocean is a Scary Place
If you fear being dragged under, this book will test the limits of your courage. As much death and destruction on land as there is in the water, this book takes place in an oceanside town known for the sirens that lurk just near the surface—luring in whoever comes close enough.
2. Blackhearts by Nicole Castroman
Blackhearts is a passionate retelling of the tale of Blackbeard, full of romance and adventure. But the open sea can be extremely dangerous—and pirates like Teach Drummond, later known as the famous Blackbeard, are determined to make sure that stays true.
A legend of a sea monster looms on the beautiful Prince Edward Island, where Beet and Gerry live. When a mysterious woman comes to town and things start to go sideways, you won't need much more proof of the terror that is the ocean.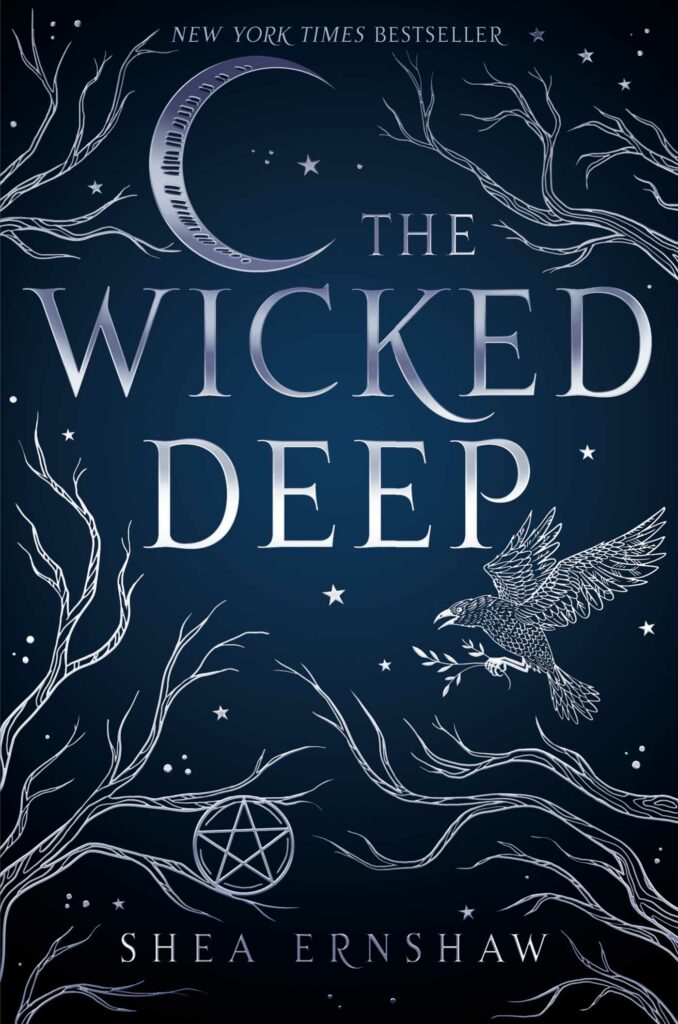 Yet another example of the fact that what lurks beneath may try and kill you!! The ghosts of three sisters drowned for witchcraft haunt a town in this eerie novel, luring boys to their watery deaths every year. Don't look too closely into the depths—you may just get dragged down into them.
5. Tithe by Holly Black
In this dark and enthralling take on classic faerie tales, we follow changeling Kaye as she discovers her powers and faces a great evil. In this book, the dark power of the ocean at play is a kelpie who Kaye befriends to learn magic. Kelpies are shapeshifters that live in or out of the sea—we're not even safe on land. No one go near the shore.
This one is really going to get you—our leading lady Rowena loses her mother in a tragic accident, only to have her mysteriously return from the sea after Rowena rescues a man named Gawen from a shipwreck. But her mother is not at all the same now that she has returned, and nothing but Rowena's hidden power can stop her.
Murder in the Hamptons is the bottom line in this intense, twisty thriller. A body washes up in a nearby lake, an unreliable narrator confesses to the crime, and a local podcast host is determined to uncover the truth. I don't know about you, but all I needed to hear was "body pulled out of water" to prove my point.
More pirates. See? The ocean is scary! In this high-stakes adventure novel set on the high seas, there's magic, mystery, action, and of course, scary seas. It's everything you could want in an adventure-romance, and every reason never to get on a ship again.
9. Unhooked by Lisa Maxwell
While this may be a fantasy ocean, filled with mythical beasts and evil ship captains, I still would not want to run into this ship or this sea on a trip. Personally, I don't think it's worth the risk to assume that beasts and sea creatures from fantasy don't exist—for all we know, the flesh-eating sea hags and dangerous Fey from this tale could easily be out there!
Smaller than a pirate ship, can you imagine sailing from Ohio to Key West? That's a long journey in a small boat, and like we've already learned, the ocean is a scary place…this could go wrong in so many ways, but add the emotional turmoil of grief and loss plus drama stirring between friends, and you've got one crazy sea-bound adventure.