It's best to stay home right now, but it can be isolating and difficult. Even though reading is the best way to pass the time, it is a solitary activity, and so many of us are looking for connection and socialization right now. So instead of playing another game of Jackbox with your friends, why not read some books together? That way you can still read your favorites, but also can socialize with all the friends you miss so much!
11 Thought-Provoking Books That You'll Want to Talk about with Your Friends
1. Scythe by Neal Shusterman
What isn't there to talk about in Scythe? In a world in which humanity has conquered all things: hunger, disease, war, and death, scythes are needed to keep the population under control. Citra and Rowan are chosen to apprentice to a scythe—a role that neither wants. These teens must master the "art" of taking life, knowing that the consequence of failure could mean losing their own. Full of unforgettable characters, a shippable romance, and more plot twists than you can count, Scythe is the perfect book to dissect over coffee and Zoom with your friends.
2. Everlost by Neal Shusterman

Nick and Allie don't survive the car accident—and their souls don't exactly get where they're supposed to go. Instead, they're caught halfway between life and death, in a sort of limbo known as Everlost: a shadow of the living world, filled with all the things and places that no longer exist. This novel explores the concepts of the meaning of life and death, a human soul, what happens after you die, and so much for, and is rife for discussion with all your friends.
3. Long Way Down by Jason Reynolds, illustrated by Danica Novgorodoff
This electrifying novel is told entirely in verse, and takes place in sixty crucial seconds, the time it takes a kid to decide whether he's going to murder the guy who killed his brother. This incredible, award-winning book tackles everything from gun violence to racism to what is owed after someone dies. This book is a perfect choice to read with friends as it tackles crucial issues that should be discussed, and not ignored.
Legendborn is an excellent choice for something to read with friends as it has something for every kind of reader: a love triangle, unforgettable characters, Black Girl Magic, Arthurian legend, social and political commentary and so much more. Legendborn is a fun, flirty, fantasy thrill ride that you will not be able to put down and will want to chat about endlessly!
When you begin this novel, you don't know why Annabelle Chase is running across the entirety of the United States, but you do know that she needs to. This book is beautiful, raw, moving, and necessary. You will want to hug this book when you finish it and although it will make you cry, you will not regret reading it. Despite how difficult it can be to read, this book has incredible heart and warmth, and characters that you wish you knew. This is the kind of book that you and your friends will stay up way too late discussing because it is just that good.
A teen girl's summer with her mother turns sinister in this gripping thriller about the insidious dangers of unwanted attention, from Printz Honor medal–winning and National Book Award finalist author Deb Caletti—perfect for fans of Courtney Summers's Sadie. This book is thrilling, and you will not be able to stop reading, because there are so many twists and turns, and you will want to know how this mystery ends. This is perfect to discuss with your friends as it tackles important discussions about male desire, beauty, and violence.
7. The Black Kids by Christina Hammonds Reed
This unforgettable coming-of-age debut novel explores issues of race, class, and violence through the eyes of a wealthy black teenager whose family gets caught in the vortex of the 1992 Rodney King Riots. This book should be required reading for everyone, as it tackles the topics of race and violence, so perfectly, and demonstrates why these issues are so vital, and so complex, and why we need to talk about them. As soon as you finish this book, you will be so excited to talk about this book with your friends, and to dive into the history that surrounds it.
Sadie meets The Girls in this riveting debut psychological thriller about a lonely college freshman seduced into joining a cult—and her desperate attempt to escape before it's too late. If you and your friends just finished the The Vow or if you are interested in cults, then this is the perfect book for you to read and discuss!
A retelling of Shakespeare's Romeo and Juliet, set in lush and evocative 1920s Shanghai. Juliette Cai and Roma Montagov are both poised to become the leaders of their families' warring gangs, and the relationship they once had is long in the past. But, when a mysterious contagion takes over their city and causes madness and death, Roma and Juliette are forced to work together to uncover the truth. This book has endless discussion points, from a dangerous pandemic that closely mirrors our own lives, to a stirring love story, and to a breathtaking setting, you will not be able to put this down, and you will not be able to wait to talk about it with your friends!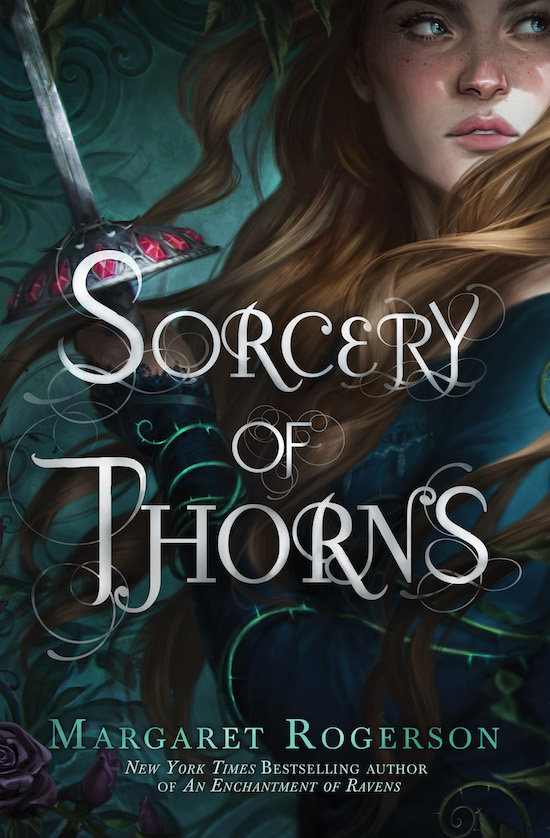 If you and your friends are looking for your next favorite book, then you need to read Sorcery of Thorns ASAP! This story has it all, magic, libraries, a swoony love interest, a demon who is one of the best supporting characters you'll ever read, and so much more. This is the kind of book that is so good, that you'll wish it were longer, even though it is by no means a short book. Schedule your Zoom night with your friends a week after you pick this book, because you won't be able to wait any longer!
11. Turning by Joy L. Smith
In this raw, searingly honest debut young adult novel, a former aspiring ballerina must confront her past in order to move forward from a devastating fall that leaves her without the use of her legs.