We don't know about you, but we LOVE the action, romance, and magic that goes hand-in-hand with our favorite Marvel TV shows. From the romance and heartbreak of WandaVision to the intense action of Daredevil and The Punisher, there's something everyone will love in these shows! If you're as much of a fan as we are, read on and let your favorite show decide which must-read book you should pick up next.
Let Your Favorite Marvel TV Show Pick Your Next Read!
If you're longing for more of the Egyptian mythology and culture from Moon Knight, this read is perfect for you! In a Perfect World has the same Egyptian backdrop as the Marvel show, and when main character Caroline Kelly has to spend her senior year there after her mom finds a new job, she's launched headfirst into this amazing culture.
Just like Ms. Marvel, Kamala Khan, Queen of the Tiles's Najwa is a strong and smart character determined save not only herself, but the people around her, too. While you're waiting for Ms. Marvel to be released don't want to miss this amazing book!
Loki – Scythe by Neal Shusterman
Set after Loki escapes the Avengers and encounters different variants of himself, the Loki series is filled with the consequences of Loki's actions and follows him as he tries to create a better reality. The authority figures in this Marvel series, the TVA, try to maintain the multiverse and keep it under control, just like Scythes control the population in Scythe. While we still have a little waiting to do for the next season of Loki, you can read the rest of the Arc of a Scythe series, Thunderhead and The Toll, right now!
WandaVision – For All Time by Shanna Miles
In WandaVision Wanda recreates the different decades of television in an attempt to stay with Vision, the love of her life. In For All Time, Tamar and Fayard also fight for their love as they live through a thousand lives together. This book will give you the same taste of grief and love as WandaVision does. 
Hawkeye – Lady Midnight by Cassandra Clare
If you want a book that gives you the same lovable, superhero duo feels (with a side of angst) that Clint and Kate Bishop created in in Hawkeye, look no further than The Dark Artifices series. In Lady Midnight Emma and Julian fight together as parabatai, much like Clint and Kate fighting crime in New York City.
Chloe Gong is no stranger to a well-written fight (and a little gore) and her third book, Foul Lady Fortune, has plenty of action! Just like The Punisher's Frank Castle becomes a vigilante after seeking revenge for his family, Rosalind has the same energy as she becomes an assassin and works undercover to expose a conspiracy.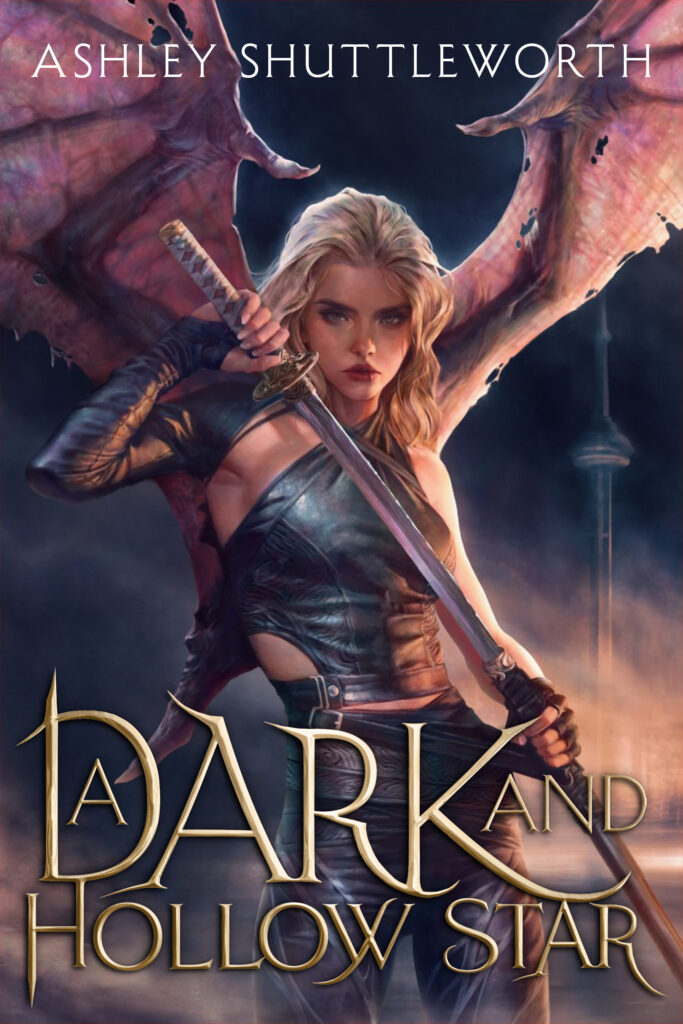 If you love the grittiness of Daredevil as he takes on the crime in his city, A Dark and Hollow Star has that same energy in spades! In this thrilling fantasy novel four teens race against time to stop a serial killer in the magical underworld of Toronto.
Jessica Jones – Bruised by Tanya Boteju
Jessica Jones and Daya Wijesinghe both survive an accident that their parents don't, but Daya uses roller derby for comfort and control while Jessica turns to her job as a private investigator. Bruised gives off the same themes of healing and teamwork as Jessica Jones, but with superheroes as an added bonus!
Luke Cage fights for his neighborhood, Harlem, by using his secret power: impenetrable skin. Like Luke, Wings of Ebony's Rue fights for her hometown of Houston when an unimaginable evil threatens the people she loves. This book is a perfect blend of superheroes and crime, just like the Luke Cage series. Once you've read Wings of Ebony, check out the sequel: Ashes of Gold!