Welcome to the Shadowhunters Showdown! Every week, YOU narrowed down who is the official, fan-favorite character in all of Cassandra Clare's Shadowhunters books. Did your fave make it to the end? See below for the results!
The Shadowhunters Showdown Results Are In!
We started with 32 Shadowhunters characters: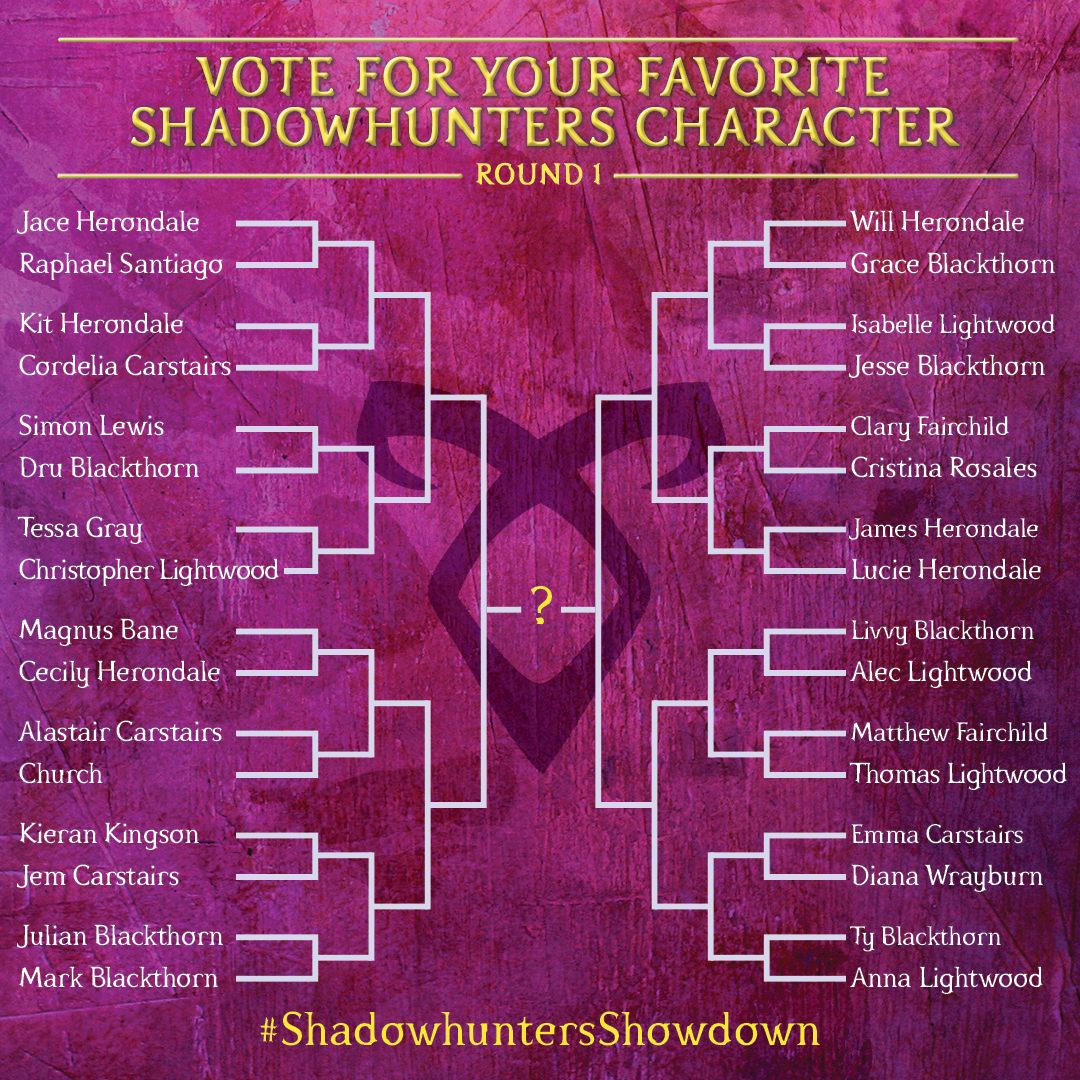 Those were narrowed down to 16:
From there, we got the top 8:
Which narrowed down to the top 4 fave Shadowhunters characters: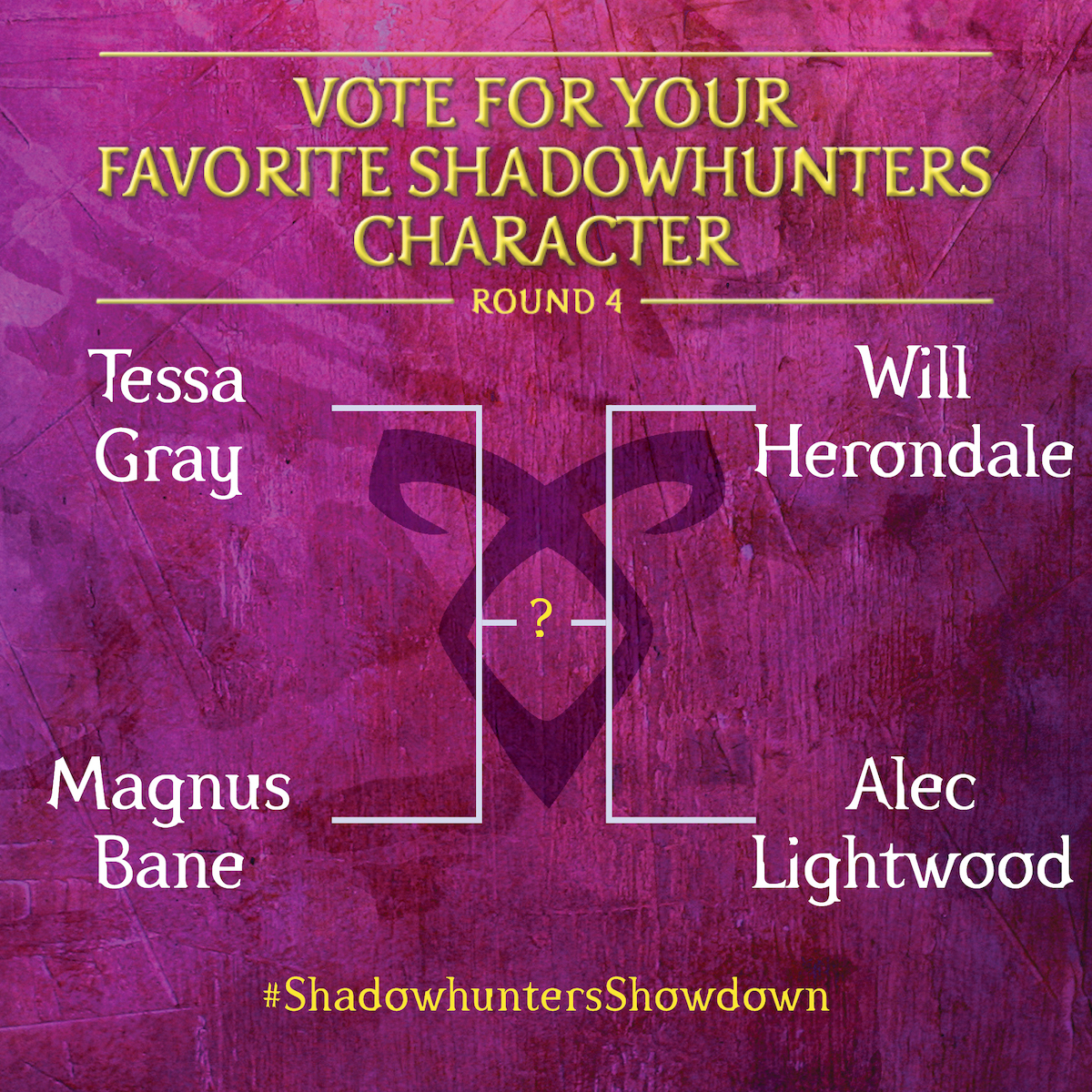 And so many of you voted on the final match-up:
To find the ultimate fan-favorite Shadowhunters character:
It was a close one, but the ultimate fan-favorite character is Will Herondale!
Get more of Will (and Tessa and their kids James & Lucie) in Chain of Gold and Chain of Iron before the final installment of the Last Hours Series, Chain of Thorns, comes out January 31, 2023!