Queen Bea is back at it and adding to her discography with another fantastic album! If you're like me and can't stop listening to RENAISSANCE, you'll definitely want to add these books to your TBR.
Books to Read While Listening to Beyoncé's RENAISSANCE On Repeat
The song title is really all we need to say in this match-up – Juliette Cai is THAT GIRL, and she knows it. Confident and powerful, Juliette embodies this first song perfectly throughout this entire book and well into the second in this duology, Our Violent Ends.
2. COZY – Legendborn by Tracy Deonn
"She's a god. She's a hero. She survived all she been through. Confident, damn, she lethal." If this doesn't describe Bree from Legendborn, I don't know what does! When Bree witnesses a demon attack at her new school, she is thrown into a secret society of all white descendants of the Round Table.
3. ALIEN SUPERSTAR – Bright by Jessica Jung
ALIEN SUPERSTAR is all about being classy and taking names, and it reflects the life Rachel Kim lives in Bright. Once her K-Pop group reaches number five in the world, Rachel's fame skyrockets. Her life is a swirl of technicolor glamour and adoring fans.
4. CUFF IT – The Lucky List by Rachael Lippincott
CUFF IT is all about the carefree, time-to-have-fun vibes, and I am here for it! While The Lucky List does have emotional moments, the main character, Emily, is trying to adopt the adventurous attitude her late mother had when she was her age. And, in the meantime, Emily discovers much more about herself than she thought she would.
5. ENERGY (FEAT BEAM) – Chain of Gold by Cassandra Clare
ENERGY is giving big crew vibes, and I'm loving it. What else is giving big crew vibes? None other than Chain of Gold, the first book in the Last Hours Shadowhunters series by Cassandra Clare! The Merry Thieves is a friend group everyone wishes they were cool enough to join.
6. BREAK MY SOUL – Wings of Ebony of J. Elle
In this hit song, Beyonce swears that no one will break her soul, a declaration Rue lives by in Wings of Ebony by J. Elle. Stuck between two worlds—her beloved neighborhood and a magical society—Rue is determined to protect herself and her people from others seeking to destroy them.
7. CHURCH GIRL – The Wild Ones by Nafiza Azad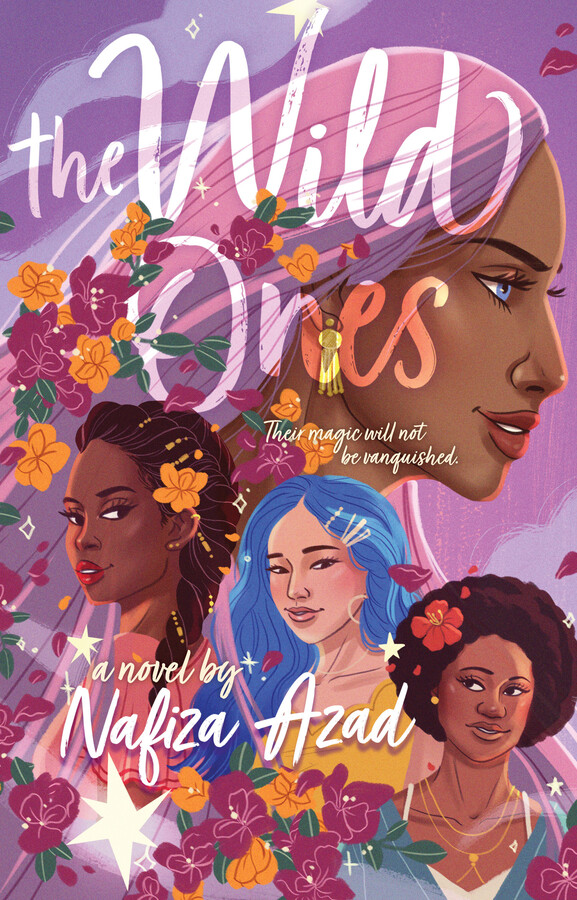 "I've been up, I been down. Feel like I move mountains. Got friends that cried fountains." CHURCH GIRL is a song about letting loose despite what others might expect of you. The Wild Ones are a group of girls who have been through some seriously tough stuff in their lives, but now, they are strong and refuse to be put in those roles that tore them down again.
One of the only slower songs in the album, Beyonce sings about a sensitive boy she loves, and I swear, it's almost like she's singing from Ari's POV about Dante. Dante definitely is the kind to wear his emotions on his sleeve, and as they develop their friendship (and something beyond that!), Ari can't help but fall for his sensitive boy.
9. VIRGO'S GROOVE – Come Back to Me by Mila Gray
VIRGO's GROOVE is a sex-positive jam that pairs well with Mila Gray's sex-positive read, Come Back to Me. If you love this song, you'll fall for Kit and Jessa's steamy, passionate romance.
10. MOVE (FEAT GRACE JONES & TEMS) – We are the Wildcats by Siobhan Vivian
"Me and my girls come out to play" is exactly what the Wildcat varsity field hockey squad does in We are the Wildcats. In this suspenseful novel, the girls are all about forging the bonds of trust, loyalty, and friendship necessary to win the first game of the new season.
11. HEATED – Vespertine by Margaret Rogerson
"Whole lotta playing victim and villain at the same time" – it is almost as if Beyonce is calling out the Revenant in Vespertine in her song HEATED! The Revenant is a powerful spirit (with questionable moral values) bound to Artemisia, and to keep it in place, she must keep her cool.
This is an anthem for all the THIQUE girls out there! In this song, Beyonce sings about how proud she is of her thick body, something Sweetie Nair struggles with big-time in There's Something About Sweetie. Sweetie is many things: a formidable track athlete, a loyal friend, a shower-singing champion. Oh, and she's also fat. To Sweetie's traditional parents, this last detail is the kiss of death.
"Is my love a crime 'cause I wanna make you mine?" This song is about being obsessed with your love…a little too obsessed. It is a great pair for Together We Caught Fire, a novel about Lane's forbidden attraction that grows even more complicated when her crush becomes her stepbrother.
14. AMERICA HAS A PROBLEM – Roxy by Neal Shusterman and Jarrod Shusterman
Is Beyonce singing about drugs or is she the drug in AMERICA HAS A PROBLEM? A similar concept springs up in Neal and Jarrod Shusterman's thriller, Roxy.  Told from the perspective of the drugs Oxycontin (Roxy) and Adderall (Addison), two siblings are tempted to take that step past helpful to harmful…and the troubled places that lie beyond.
15. PURE/HONEY – Period Power by Nadya Okamoto
PURE/HONEY embraces that which others like to shy away from: sexual liberation and self-love. Period Power also embraces a heavily stigmatized topic surrounding women's health: periods. This nonfiction book is a self-proclaimed manifesto for the menstrual movement. Are you joining?
16. SUMMER RENAISSANCE – Alex, Approximately by Jenn Bennett
The last song on this fantastic album is SUMMER RENAISSANCE: another sex-positive song about love. Which means, we have to pair this with a sex-positive romance we love: Alex, Approximately by Jenn Bennett. In enemies-to-lovers fashion, the one guy Bailey Rydell can't stand is actually the boy of her dreams—she just doesn't know it yet.