#RivetedRevealsWeek is here!
What, you ask, is Riveted Reveals Week? It's that special time of year when we show you all the shiny new covers for books coming out in just a few seasons. From February 6 – February 10, we're be showing you all the new covers for our Fall 2023 young adult books. So get your Goodreads shelf ready because you're going to want to add all of these books to your TBR!
Take a look!
Your First Look at All the Covers for Our Fall 2023 YA Books
---
2/6: Cover Reveals Day 1
---
The Field Guide to the North American Teenager meets Derry Girls in this hilarious and relatable young adult novel in diary entries about a British teen determined to be a good feminist and her charming, embarrassing, and inspiring journey to figuring out how.

At fifteen, Kat Evans is still sorting it all out, and that includes being a good feminist (and, by extension, a good human).

She promises herself that this school year, she'll be making changes to her life that will make her less of a walking disaster, like: 1) keeping her diary every day as all the top journalists and writers do; 2) stop obsessing over her crush Hot Josh because she doesn't need a man to complete her; 3) stop stalking said Hot Josh on Instagram and accidentally liking his pictures; 4) somehow managing to stop worrying about every single thing in her life; and, most importantly, 5) SMASHING THE PATRIARCHY—that is, after she figures out what it is and how one goes about dismantling it.

And though Kat may lack the grace it requires to meet her goals, she makes up for that with plenty of good humor as she stumbles through high school with all its bullies, parties, and crippling moments of self-doubt. With the help of her best friends, her parents, and her diary, Kat may figure out how to be a cool, fun feminist yet.
Arlo and her friends must decide how far they're willing to go to depose a cruel ruler in this third book in the Hollow Star Saga that's The Cruel Prince meets City of Bones.

The die is cast.
The era of Spring is over.

Riadne's bloody coup on the Summer Solstice changed Arlo's life forever. In one fell swoop and a fool's bargain, she lost both her family and free will to the newly crowned High Queen. Now, with Arlo forced to use her powers as Luck's Hollow Star to help summon the rest of the seven deadly sins, Riadne stands closer than ever to achieving her dark goals.

And Arlo isn't the only one trapped in a frightening new role. Her ex-Fury girlfriend, Nausicaä, is determined to do whatever it takes to stay by Arlo's side, even if that means becoming Riadne's pet assassin. Aurelian and Vehan, torn apart, struggle to survive on their own.

Meanwhile, Celadon has been revealed as Riadne's illegitimate son—and heir to both Spring and Summer, the ultimate offense in the faerie world. But the High Prince has secret plans of his own, plans made all the more complicated when the beautiful and deadlzzy immortal Hunter Lethe takes an interest in him…

Five budding legacies will need more than luck if they hope to stand a chance against the greatest adversary the Courts have faced. For nothing's more dangerous than a faerie tale… except the one who tells it, and maybe what they're going to need is no longer that story's hero but its villain.
From the New York Times bestselling coauthor of Five Feet Apart and She Gets the Girl comes a fresh and inventive sapphic romantic comedy that's What If It's Us meets Bridgerton.
What if you found a once-in-a-lifetime love…just not in your lifetime?
Audrey Cameron has lost her spark. But after getting dumped by her first love and waitlisted at her dream art school all in one week, she has no intention of putting her heart on the line again to get it back. So when local curmudgeon Mr. Montgomery walks into her family's Pittsburgh convenience store saying he can help her, Audrey doesn't know what she's expecting…but it's definitely not that she'll be transported back to 1812 to become a Regency romance heroine.
Lucy Sinclair isn't expecting to find an oddly dressed girl claiming to be from two hundred years in the future on her family's estate. But she has to admit it's a welcome distraction from being courted by a man her father expects her to marry—who offers a future she couldn't be less interested in. Not that anyone has cared about what or who she's interested in since her mother died, taking Lucy's spark with her.
While the two girls try to understand what's happening and how to send Audrey home, their sparks make a comeback in a most unexpected way. Because as they both try over and over to fall for their suitors and the happily-ever-afters everyone expects of them, they find instead they don't have to try at all to fall for each other.
But can a most unexpected love story survive even more impossible circumstances?
---
2/7: Cover Reveals Day 2
---
A down-on-his-luck actor and an English lord reluctantly team up to solve the murder of Christopher Marlowe in this Shakespearean-era young adult romp perfect for fans of F.T. Lukens and Mackenzi Lee.
London, 1593. Sixteen-year-old Will Hughes is busy working on Shakespeare's stage, stuffing his corsets with straw and pretending to be someone else. Offstage, he's playing a part, too. The son of traitors, Will is desperate to keep his identity secret—or risk being killed in the bloody queen's imperial schemes. All he wants is to lay low until he earns enough coin to return to his family.
But when his mentor, the famous playwright Christopher Marlowe, is murdered under mysterious circumstances, Will's plans are hopelessly dashed. What's worse, Marlowe was a spy for the queen, tasked with stalking a killer rumored to be part of an elusive order of assassins, and his secrets and untimely death have put Will under a harsh spotlight. And so, when Will unwittingly foils an attempt on the queen's life, she names him her next spymaster.
Now, to avoid uncomfortable questions, prison, or an even more terrible fate, Will reluctantly starts his new career, which—yes—will secure him the resources to help his family…but at what cost? Adding insult to injury is the young Lord James Bloomsbury, Will's new comrade in arms, whose entitled demeanor and unfairly handsome looks get under Will's skin immediately.
Together, the two hunt the cunning assassin, defend the queen's life, and pray to keep their own…all while an unexpected connection blossoms between them.
From the New York Times bestselling author of Better than the Movies, this swoon-worthy rom-com in the vein of She's All That and 10 Things I Hate About You follows a teen girl who unwittingly finds herself at the center of a bet while working at a waterpark.
When seventeen-year-old Bailey starts a new job at a hotel waterpark, she is less than thrilled to see an old acquaintance is one of her coworkers. Bailey met Charlie a year ago on the long flight to Omaha, where she moved after her parents' divorce. Charlie's cynicism didn't mix well with Bailey's carefully well-behaved temperament, and his endless commentary was the irritating cherry on top of an already emotionally fraught trip.
Now, Bailey and Charlie are still polar opposites, but instead of everything about him rubbing Bailey the wrong way, she starts to look forward to hanging out and gossiping about the waterpark guests and their coworkers—particularly two who keep flirting with each other. Bailey and Charlie make a bet on whether or not the cozy pair will actually get together. Charlie insists that members of the opposite sex can't just be friends, and Bailey is determined to prove him wrong.
Bailey and Charlie keep close track of the romantic progress of others while Charlie works to deflect the growing feelings he's developed for Bailey. Terrified to lose her if his crush becomes known, what doesn't help his agenda is Bailey and Charlie "fake dating" in order to disrupt the annoying pleasantries between Bailey's mom and her mom's new boyfriend. Soon, what Charlie was hoping to avoid becomes a reality as Bailey starts to see him as not only a friend she can rely on in the midst of family drama—but someone who makes her hands shake and heart race. But Charlie has a secret—a secret that involves Bailey and another bet Charlie may have made. Can the two make a real go of things…or has Charlie's secret doomed them before they could start?
---
2/8: Cover Reveals Day 3
---
In 1920s England, a working-class girl who can see spirits works with a lord's son to solve mysterious deaths at the local manor home in this eerie historical mystery perfect for fans of The Haunting of Bly Manor and Downton Abbey.
Wilhelmina Price has a dubious reputation in the village of Thrush's Green. Ever since her mother's untimely death, she has been able to see a person's spirit leaving their body days or hours before they die. Wil has never been able to prevent these deaths, so her unusual skill has made her an outsider to most except her lifelong friend, Edison, the youngest son of Lord Summerfield. But when a maid at the Summerfield's estate dies in the same mysterious way as Wil's own mother, Wil takes on a housemaid's position to investigate whether these women might, in fact, have been murdered.
There is nothing Ed Summerfield values more than his friendship with Wil, which is why he's desperate to disguise how hopelessly in love with her he's become—and his belief that he may be haunted by the ghost of his older brother, Peter. Because if Wil, with her supernatural powers, can't see the same evidence of hauntings that Ed does, he worries he may actually be losing his mind.
Together, Wil and Ed must dig deeper into the Summerfields' hoard of secrets, though the truth won't give itself up without a fight that could prove deadly to the both of them, as they face cunning adversaries among the living and the dead.
From the author of I Killed Zoe Spanos comes a YA thriller in the vein of The White Lotus and Karen M. McManus's The Cousins following a doomed family reunion gone wrong at a posh Caribbean resort, where old grudges and dangerous secrets culminate in murder.
Eleven Mayweathers went on vacation. Ten came home.
It's been years since the fragmented Mayweather clan was all in one place, but the engagement of Addison and Mason's mom to the dad of their future stepbrother, Theo, brings the whole family to sunny Cancún, Mexico, for winter break. Add cousin Natalia to the mix, and it doesn't take long for tempers to fray and tensions to rise. A week of forced family "fun" reveals that everyone has something to hide, and as secrets bubble to the surface, no one is safe from the fallout. By the end of the week, one member of the reunion party will be dead—and everyone's a suspect:
The peacekeeper: Addison needs a better hiding place.
The outsider: Theo just wants to mend fences.
The romantic: Natalia doesn't want to talk about the past.
The hothead: Mason needs to keep his temper under control.
It started as a week in paradise meant to bring them together. But the Mayweathers are about to learn the hard way that family bonding can be deadly.
---
2/9: Cover Reveals Day 4
---
A Heart in a Body in the World by Deb Caletti meets Amber Smith's The Way I Used to Be in this young adult mystery following a teen searching for the truth behind the deadly car crash that claimed the lives of her twin sister and the high school football coach.
What happens to the twin left behind?
Scottie O'Doul isn't looking forward to starting her senior year. Last May, her identical twin sister, Cait, died in a car crash involving the school's beloved football coach. There's been no official report on the accident yet, but before she died, Cait told Scottie a disturbing secret. When Scottie reveals this secret, half the town turns against her, certain that Scottie is lying to protect her sister and that Cait deliberately lost control of the car.
Scottie knows her twin would never take her own life, or someone else's, but how can she prove it? As she faces bullying and hostility at school, she starts to wonder if what Cait said was even true. Turning to running to break through her grief, Scottie finds a new world and a new sense of self outside her twinness. She also reconnects with her old boyfriend, who had a terrible accident of his own the same day Cait died. Could there be a connection?
As she runs mile after mile, Scottie keeps trying to fit the jigsaw pieces together and find the true picture of what happened to Cait and what was really going on at school before the crash.
From the New York Times bestselling author of When Dimple Met Rishi comes the third installment in a series set an elite boarding school that's a contemporary spin on fairy tales, this one a thrilling and swoon-worthy twist on Sleeping Beauty.
It's senior year, and Daphne Elizabeth "DE" McKinley, the heiress to the McKinley hotel dynasty, is still licking her wounds after a painful breakup. She's determined to keep her head down and her heart shuttered—even from new student Xander, no matter how dreamy he is.
Then Rosetta Academy is swallowed up by a sudden and massive spring storm, and very strange things start happening. The students start to fall into a stupor, then a deep sleep…one by one. Soon, DE is racing against the clock to find the source of the strange spell and stop it before it claims the entire school. Could Xander's help be the key to solving the mystery?
---
2/10: Cover Reveals Day 5
---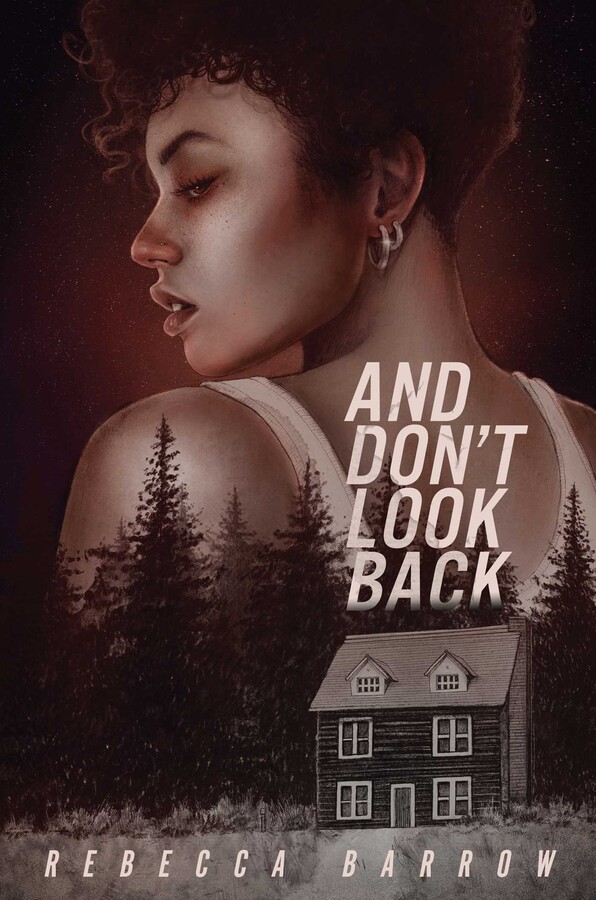 After her mother's death, a teen pieces together the truth of her family's past and what her mom was hiding from in this thriller that's perfect for fans of Courtney Summers and Tiffany D. Jackson.
Harlow Ford has spent her entire life running, caught in her mother's wake as they flit from town to town, hiding from a presence that Harlow isn't even sure is real. In each new place, Harlow takes on a new name and personality, and each time they run, she leaves another piece of herself behind.
When Harlow and her mom set off on yet another 3 a.m. escape, they are involved in a car accident that leaves Harlow's mother fatally wounded. Before she dies, she tells Harlow two things: where to find the key to a safety deposit box and to never stop running. In the box, Harlow finds thirty grand in cash, life insurance documents, and several fake IDs for both herself and her mom—an on-the-run essentials kit. But Harlow also finds a photograph of her mom as a teenager with two other girls, the deed to a house in a town she's never heard of, and a handful of newspaper clippings discussing the disappearance of a woman named Eve Kennedy, Harlow's grandmother…relics of a part of Harlow's life she never knew existed.
With these tantalizing clues about her mother's secrets and the power to choose her own future for the first time, Harlow realizes she has two choices: keep fleeing her mom's ghosts or face down the nebulous threat that's been hanging over her for her entire life.
Mall Goth by Kate Leth, with coloring by Diana Sousa and lettering by Robin Crank
Laura Dean Keeps Breaking Up with Me gets a Y2K twist in this coming-of-age young adult graphic novel from acclaimed comic artist Kate Leth about a 2000s goth teen whose favorite part of her new town is the mall.

Liv Holme is not exactly thrilled to be moving to a new town with her mother. After all, high school can be brutal, even more so when you're a fifteen-year-old, bisexual goth. But Liv is determined to be who she is, bullies or not. Still, being the new kid and the only out student brings her a lot of unwelcome attention, and Liv flounders in her search for community. The only person who makes time for her is one of teachers, but Liv isn't sure how to feel about the way he behaves toward her.

Thankfully, she's found the perfect escape: the mall. Under its fluorescent lights, Liv feels far away from her parents' strained marriage and the peers who don't understand her. Amid the bright storefronts, food court smell, and anonymous shoppers, Liv is safely one of the crowd and can enjoy the feeling of calling the shots in her own life for once.

With the help of her suburban refuge, Liv sets off on a journey of self-acceptance and learns to navigate the ups and downs of high school and to recognize true friendship.
---
Additional Cover Reveals
---
In this highly anticipated companion to the New York Times bestseller and Reese Witherspoon x Hello Sunshine Book Club YA Pick A Cuban Girl's Guide to Tea and Tomorrow, Flora Maxwell heads to Miami to find a path for her future…and finds her heart along the way.

Winchester, England, has always been home for Flora, but when her mother dies after a long illness, Flora feels untethered. Her family expects her to apply to university and take a larger role in their tea-shop business, but Flora isn't so sure. More than ever, she's the chaotic "hurricane" in her household, and she doesn't always know how to manage her stormy emotions.

So she decides to escape to Miami without telling anyone—especially her longtime friend Gordon Wallace.

But Flora's tropical change of scenery doesn't cast away her self-doubt. When it comes to university, she has no idea which passions she should follow. That's also true in romance. Flora's summer abroad lands her in the flashbulb world of teen influencer Baz Marín, a Miami Cuban who shares her love for photography. But Flora's more conflicted than ever when she begins to see future architect Gordon in a new light.

Laura Taylor Namey's newest novel navigates heartbreak that feels like a hurricane in a city that is famous for them.
Ninth House meets A Deadly Education in this gorgeously dark academia fantasy following a teen mage who must unravel the truth behind the secret society that may have been involved in her classmates' deaths.

Emory might be a student at the prestigious Aldryn College for Lunar Magics, but her healing abilities have always been mediocre at best—until a treacherous night in the Dovermere sea caves leaves a group of her classmates dead and her as the only survivor. Now Emory is plagued by strange, impossible powers that no healer should possess.

Powers that would ruin her life if the wrong person were to discover them.

To gain control of these new abilities, Emory enlists the help of the school's most reclusive student, Baz—a boy already well-versed in the deadly nature of darker magic, whose sister happened to be one of the drowned students and Emory's best friend. Determined to find the truth behind the drownings and the cult-like secret society she's convinced her classmates were involved in, Emory is faced with even more questions when the supposedly drowned students start washing ashore—alive—only for them each immediately to die horrible, magical deaths.

And Emory is not the only one seeking answers. When her new magic captures the society's attention, she finds herself drawn into their world of privilege and power, all while wondering if the truth she's searching for might lead her right back to Dovermere…to face the fate she was never meant to escape.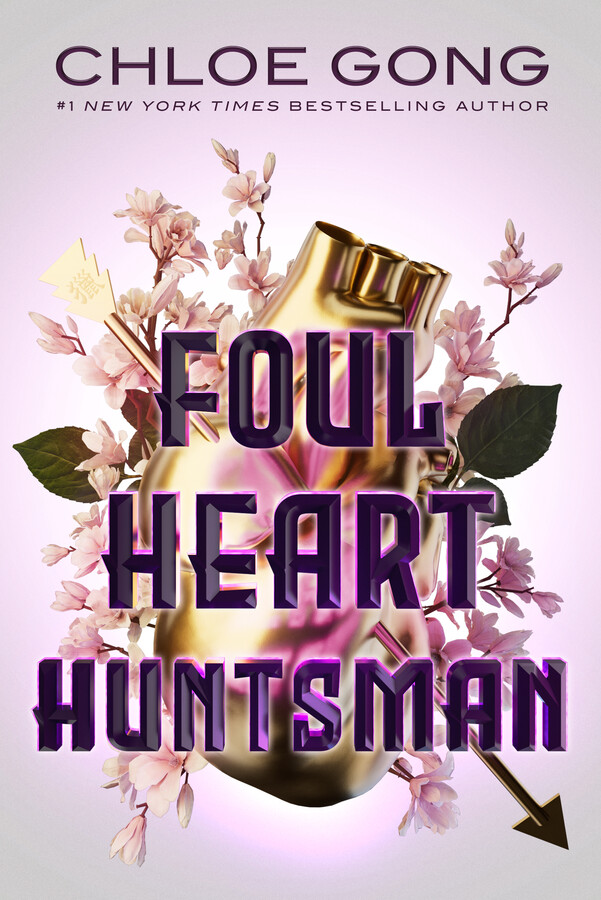 From the #1 New York Times bestselling author of These Violent Delights and Our Violent Ends comes the second book in the captivating Foul Lady Fortune duology following an immortal assassin in 1930s Shanghai as she races to save her country and her love.

Winter is drawing thick in 1932 Shanghai, as is the ever-nearing threat of a Japanese invasion.

Rosalind Lang has suffered the worst possible fate for a national spy: she's been exposed. With the media storm camped outside her apartment for the infamous Lady Fortune, she's barely left her bedroom in weeks, plotting her next course of action after Orion was taken and his memories of Rosalind wiped. Though their marriage might have been a sham, his absence hurts her more than any physical wound. She won't rest until she gets him back.

But with her identity in the open, the task is near impossible. The only way to leave the city and rescue Orion is under the guise of a national tour. It's easy to convince her superiors that the countryside needs unity more than ever, and who better than an immortal girl to stir pride and strength into the people?

When the tour goes wrong, however, everything Rosalind once knew is thrown up in the air. Taking refuge outside Shanghai, old ghosts come into the open and adversaries turn to allies. To save Orion, they must find a cure to his mother's traitorous invention and take this dangerous chemical weapon away from impending foreign invasion—but the clock is ticking, and if Rosalind fails, it's not only Orion she loses, but her nation itself.