There's nothing quite like fantasy romances with their imaginative and enticing magical systems, enchanting characters, and captivating love matches that sweep you off your feet. It doesn't matter if you enjoy enemies-to-lovers, love triangles, or forbidden romance, this list of our favorite fantasy romances has it all. And our promise to you, all of these books will leave you positively swooning.
YA Fantasy Romances That Will Make You Swoon
How could we start this list with anyone else but Cassandra Clare? Dubbed the YA Queen by Entertainment Weekly, she is unmatched in her ability to craft a compelling, swoony love-connection between characters. With this first of a thrilling trilogy, get introduced to a new cast of characters (especially swash-buckling James Herondale) as they discover the only things more dangers than fighting evil, is falling in love.
This rich, dark fantasy poses a dangerous task: to save Voya's family magic, she must kill her first love. And Voya and her chosen victim—sorry, love interest—Luc get off to a really rocky start. But even though she's irritated with his surly attitude and awkward social skills, she does all she can to find something to like about him… this is a true enemies-to-loves romance with a fascinating magic system and a strong basis in New Orleans roots.
Filled with mystery and an intriguingly rich magic system, this is a modern-day twist on the classic legend of King Arthur and a lot of Southern Black Girl Magic. The best part? The love triangle in this book sizzles with romantic tension – it's almost impossible to choose between Team Nick or Team Sel, but we're all on Team Bree!
Set in the magical underworld of Toronto, a half-fae teenager, a temperamental ex-Fury, a fae prince, and his brooding bodyguard must track down a serial killer whose disturbing murders are threatening to expose the hidden faerie courts to the human world. This book boasts not one but TWO major slow-burn queer romances: one between half-fae Arlo and ex-Fury Nausicaa, and the other between fae prince Vaughn and his bodyguard, Aurelian.
This is not your typical fairytale romance! In this debut fantasy, a cursed witch who must steal love from others meets a girl hiding her own dangerous magic, and the two strike a love bargain with life-or-death consequences. Tamsin and Wren's connection—while reluctant at first—is sweet and intimate and definitely something we don't see enough in YA fantasy.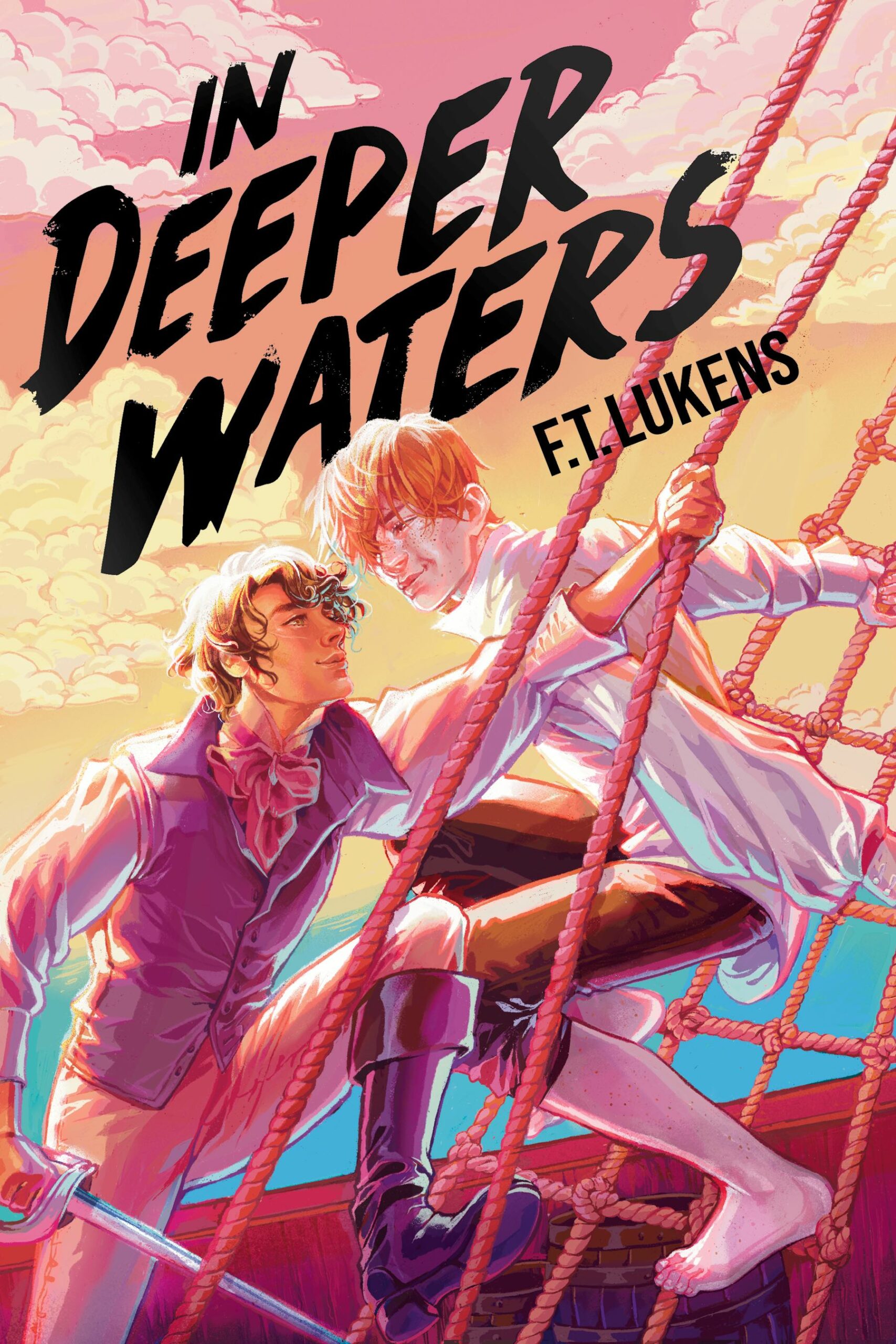 In Deeper Waters is no slow burn romance; it's a siren call of instant chemistry that'll have you enthralled. Like Pirates of the Caribbean, this adventurous tale on the high seas explores the mythology of the deep, pirates and their exploits, and sailing across the wide deep blue sea. There's also sea witches, dangerous magic, political intrigue – everything you could want from a YA fantasy!

Isobel is a prodigy portrait artist with a dangerous set of clients: the sinister fair folk, immortal creatures who cannot bake bread, weave cloth, or put a pen to paper without crumbling to dust. When her Craft brings her face to face with death —even as she falls in love with a faerie prince— she must make an impossible choice to be with the one she loves. A lush, romantic, and phenomenal read!
From the first page, you'll be swept into Rowenna's immersive seaside home, filled with gusty winds and the promise of incredible magic. This is a fantasy that you fall into and get lost in. And though Rowenna's handsome love interest Gawen is turned into a swan along with her three brothers, fear not! The boys change back to their human forms at night, and Gawen and Rowenna develop a deep bond that exists at the heart of the novel as they rely on one another to survive.
This story is packed with action, intrigue, and suspense from the opening pages as the author expertly blends mystery and atmosphere with a hefty dose of romance. With a history that spans over a hundred years just within the story itself, you can dive deeper into the story that develops on the page leading to a lush and existing reading experience.
Caraval meets Buffy the Vampire Slayer in this deliciously dark young adult fantasy about a girl who makes a deal with a magical secret society to enter a potentially deadly competition for the chance to avenge her mother's death.
Uprooted meets The Grace Year in this dark young adult fantasy of love and vengeance following a girl who vows to kill a god after her sister is unjustly slain by his hand.