Have you ever heard the saying, 'look to the stars?" Since they're billions of years old, they kind of have an idea of what they're doing. There is a lot you can tell about someone based on their star sign. Yes, your horoscope can even give hints as to what books you might like based on your interest. If you don't know your sign, it will be whatever date correlates with your birthday. So, listen to the stars and see what book suits you according to your sign.
The Books Your Zodiac Sign is Telling You To Read!
Capricorn (12/22-1/19)

In these books, the main characters, Zori from Starry Eyes and Andie from The Unexpected Everything, both like to make plans and stick to it. Just like our Capricorn friends. Sometimes they are so focused on the way they want things to go, they miss out on the fun of spontaneity. However, just like Andie and Zori, the Capricorn has to let loose a little and see how life's craziness can help us discover something great.
Aquarius (1/20-2/18)  
The Aquarius, the water bearer!! If this is your sign, you love to take a stand and do what you believe is right and you won't let anything get in your way. In Period Power, Nadya Okamoto is all about taking a stand and enforcing her readers to understand and help change the ways periods and period products are seen and discussed in this country. Stay Sweet is also about a girl, Amelia, who won't let the traditions and values of a very important ice cream stand bite the dust as new management swifts in. These girls are all about standing up for their rights and themselves.
Pieces (2/19-3/20)
Starfish by Akemi Dawn Bowman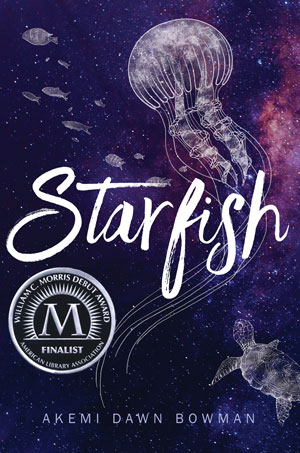 The Pieces is all about their emotions, whichever way the water turns is the way their fish tale sways and determines how they'll feel (they're the sign of the fish FYI). In both Akemi Dawn Bowman's books, a whirl of emotions lies between the pages. You'll want to shout, cry, gasp in Starfish, and you'll definitely want to cry (and cry some more) in Summer Bird Blue along with wanting the main characters to experience happy emotions and understand the different moods they are learning to feel. Also, the Pieces' element is water and both these books have beautiful water themes, so, that's a bonus!
Aries (3/21-4/19) 
Crown of Feathers by Nicki Pau Preto (Out February 2019)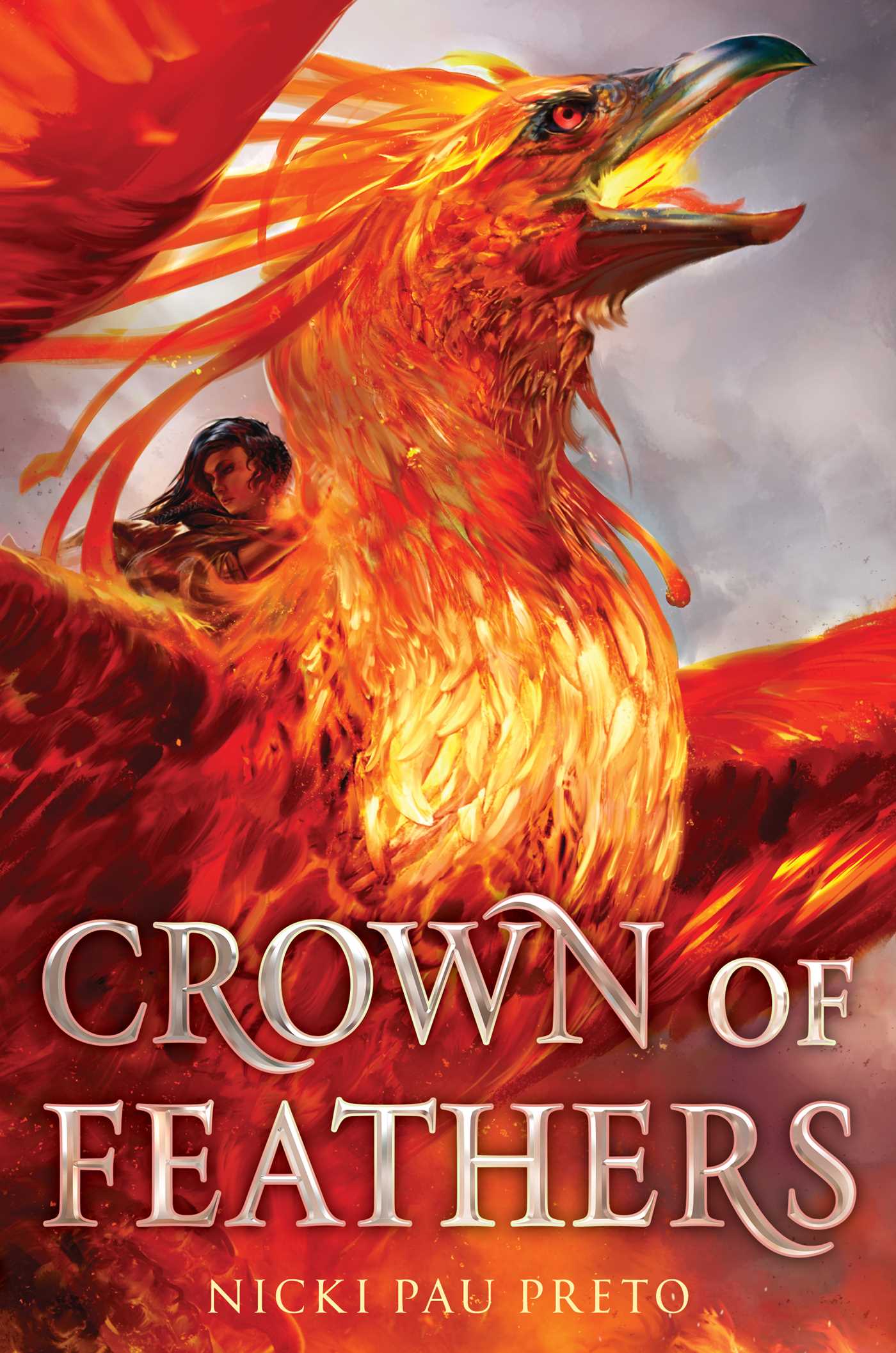 Dry by Neal Shusterman and Jarrod Shusterman
If you are an Aries, you love a challenge, you love adrenaline and you do not let people walk all over you. You have courage to be and do what you want and you are a true leader among the rest of the zodiac signs. There are some serious challenges in these books, yet the main characters don't let that stop them from trying to do what is right. When the tap runs out in Dry, Alissa becomes determined to save her family no matter what she has to do. In Crown of Feathers, Veronyka disguises herself as a boy so she can join a secret group of warriors. Both characters are put in serious situations and they step up to the challenge.
Taurus (4/20-5/20)
The Taurus doesn't like to back down or be wrong for that matter. As the sign of the bull, you will run head on into anything you are passionate about, even if there are a million reasons why you shouldn't. There is only one way to do things, your way, and you stay true to what that's going to be. In Clockwork Angel, the first book in the Infernal Devices series, Tessa Gray crosses the ocean only to be greeted by something terrifying. In The Perfect Candidate, Cameron discovers a conspiracy theory to be true and does the opposite of safe to uncover secrets of our capital city.
Gemini (5/21-6/21)
Gemini by Sonya Mukherjee
Gemini is the symbol of the twins, so you have two dominant, great qualities and can understand that there are two sides to every story. You also rule at communication since talking is something most Gemini's loooooove to do. Gemini has the best of both worlds because it's really easy for them to see two very different things clearly and make sense of variety. So clearly these books will give Gemini great feels as Emergency Contact relates to what they like to do and Gemini can relate about who they are!
Cancer (6/22-7/22) 
If you're a Cancer, you can be very in tuned with your feelings and appreciate a good cry and sentimental endeavors. The cancer is also all about family, they are most happy when surrounded by their whole family and submerged in all of their presence. Save the Date is all about family as Charlie tries to make things go smoothly when her sister decides to get married at their home. Since it will be the last time all the siblings are under the same roof of their family home before her parents sell it, Charlie wants to make it as special as she can…even if things don't go as planned. As for A Heart in a Body in the World, Annabelle's family is one of the things that keeps her going as she runs cross country after a traumatic experience…this one will require tissues to collect tears…in which the Cancer will appreciate.
Leo (7/23-8/22)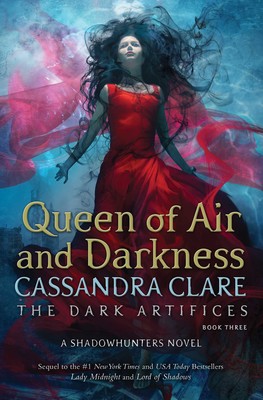 Leo, the lion[ness], your spark and smarts are quick and you're tough with self confidence and pride like your friend the lion. However, your core is soft and friendly. These books are all about being quick and trusting your instincts. In Tradition, the main character must understand if he wants to be a part of this world that does not take responsibilities for their actions and learn how to overcome the wronged rituals. In Queen of Air and Darkness, the last book in the Dark Artifices series, dark secrets and forbidden love threaten the very survival of the Shadowhunters, but maybe it's worth it.
Virgo (8/23-9/22) 
Virgo appreciates the sweet, tender things in life and loves a good love story. They are by far understanding of a blooming romance. In To All The Boys I've Loved Before, Lara Jean discovers that something that started fake might just become something that is indeed very real. In Love & Gelato, Lina goes to Italy and even though the gelato is a plus, she discovers so much more.
Libra (9/23-10/22) 
As the Libra's symbol is represented by a scale, Libras need balance within their lives. If you are a Libra, you thrive when there is a rhythmic balance in your daily routines. In Five Feet Apart, Stella and Will take back one more step for each other to make a balance of their situation. They figure it's more than fair considering the disease they both share, cystic fibrosis, has already taken up so much of their life. In Just Wreck it All, Bett feels she must balance out the good with the bad in putting her life's events in a series of pluses and minuses. She figures as long as the minuses are higher, she can maybe forgive herself for the horrible thing that happened. Though life has a different plan for her, and it doesn't involve subtraction.
Scorpio (10/23-11/21) 
Scorpios like to go big or go home. They don't half attempt situations, it's go for broke. In both This Lie Will Kill You and The Diabolic, the stories are anything but half-hearted. They stop at nothing to get justice even if what they will do involves risking their lives. These books follow the quote of "the only thing to fear is fear itself" and if that's doesn't describe a Scorpio, I don't know what does.
Sagittarius (11/22-12/21) 
Slayer by Kiersten White (Out January 2019)
If you are a Sagitarrius, you my friend are ready to take a risk. You are the most adventurous among the zodiac signs. In the City of Bones, the first book in the Mortal Instruments series, Clary is introduced to the world of the Shadowhunters, where all the adventure is about to begin. In Slayer, all there is is adventure as the world of Buffy the Vampire continues in this new series by Kiersten White.