TS7 is upon us, and now that tickets for Lover Fest are on-sale, we have to keep that Lover-era vibe going until next summer (and y'know forever and ever). Since we've listened to the album 494834 times already (or 130000, in Lover terms), we thought we'd provide a juicy read to go with every track on Lover to keep us in our feelings. Whether you're a diehard "Cruel Summer" stan or a sentimental "Soon You'll Get Better" admirer (or both, depending on the day)—we've got a book for that.
Books to Read While Listening to Taylor Swift's Lover Album
1. I Forgot That You Existed – Analee in Real Life by Janelle Milanes
Analee knows about being in her feelings more than Drake (so yeah). Everyone assumes that Analee is dark and angry, and maybe in some ways she has been. But Analee is tired of her heavy reputation (!), so when heartthrob Seb Matias asks her to pose as his girlfriend, she says yes. Through this out-of-character ruse, Analee realizes that maybe she can make the choice to let go of all of her baggage, and, dare we say, forget that it existed.
Amy Curry is having a cruel summer of her own when, after her father's sudden death, her mother decides to move them across the country right before her senior year. Through this turn of events, Amy ends up stuck in a car with Roger, a boy she barely knows, on a cross-country drive. Much like Taylor Swift on this synth-y bop, this unexpected adventure forces Amy to confront the feelings she's running from, and learn how to open her heart to find herself again.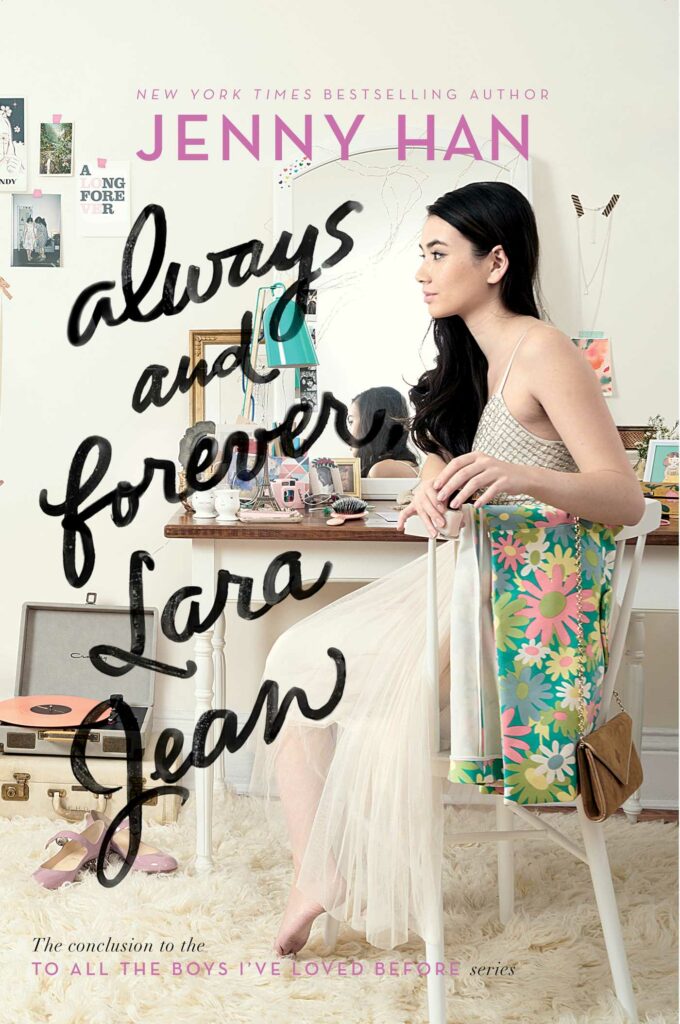 Lara Jean and Peter Kavinsky are everyone's fave fake-couple-turned-true-lovers—so it follows that the final installment of Jenny Han's To All The Boys I've Loved Before series—Always and Forever, Lara Jean—is the perfect match to Tay's title track, "Lover." It's time for LJ and Peter K to head off to college and Lara Jean is a romantic after Taylor Swift's heart, dreaming of going with Peter to UVA (going *ahem* where he goes) and hoping against hope that things stay the same forever and ever, which we hope too tbh…
4. The Man – Cursed by Thomas Wheeler, Illustrated by Frank Miller
In "The Man," Ms. Swift wonders if she'd get there quicker if she was a man, and in Cursed, Thomas Wheeler and Frank Miller imagine what would happen if the Sword in the King Arthur legends had chosen a Queen. In a cinematic twist on this timeless myth, The Lady of the Lake is the true hero of the story—and she's set to be played by Thirteen Reasons Why alum Katherine Langford on Netflix!
5. Archer – Winterwood by Shea Ernshaw
When Nora and Oliver meet in the dark, dark woods in Winterwood, they fall deeply in love. But as Nora works to uncover what happened the night Oliver disappeared, Oliver grows desperate to keep certain secrets about himself buried. This haunting love story echoes themes of Swift's raw track "The Archer" where she admits that she often acts with the expectation of getting hurt, and begs her lover: "help me hold onto you." Maybe Nora and Oliver should be asking the same of each other…
Ashish Patel is recently dumped and has lost his "mojo." Sweetie Nair is a formidable track athlete, a loyal friend—and, according to her parents, totally doomed because she's fat. Both of them have low expectations when they're set up by their parents to date, under contract. But with every contract-ordained date, unexpected magic grows between them. With sparks flying off the charts, There's Something About Sweetie is the book made for our fave heart-fluttering bop, "I Think He Knows."
Where Taylor ruminates on running away with her "Heartbreak Prince," Annabelle is literally running 2700 miles cross country: running away from home, from the pain of the past year, from the boy whose attention she once found flattering and unsettling all at once—until that attention intensified. Like Taylor's allegorical song, A Heart in the Body in the World addresses some of the biggest challenges to America today, from gun violence to the #MeToo movement.
"Paper Rings" is Taylor's take on a 90s rom-com ready pop punk jam, so it's fitting that its match, Alex, Approximately, is based on the 90s rom-com You've Got Mail. Bailey has been chatting online with "Alex" for months, but when she moves to the same town as her digital crush, she decides not to tell him. So she also doesn't tell him about Porter Roth, her rude co-worker and newfound arch-nemesis. But Porter is hiding a secret of his own—Porter is Alex… approximately. Cue the happy closing credits jam!
9. Cornelia Street – Road Tripped by Pete Hautman
In Pete Hautman's Road Tripped, the life Stiggy has known is destroyed. So he does what Tay promises she'll do in "Cornelia Street"—he leaves the town where his entire life was built. But life on his own isn't exactly what he expected, and soon he finds himself facing a crossroads: keep running from his ghosts, or let them hitch a ride back home with him.
10. Death by a Thousand Cuts – Starry Eyes by Jenn Bennett
We love that Taylor's only break-up song on Lover is based on the healthy break-up film Someone Great (and that Someone Great is based on 1989's "Clean"). Our book for this break-up banger is Starry Eyes, where plan-abiding Zorie finds herself stranded in the Bay Area wilderness with Lennon, her childhood BFF who broke her heart. The only thing we love more than a healthy break-up is a break-up that doesn't last very long…
11. London Boy – Clockwork Angel by Cassandra Clare
Taylor Swift is the queen of love songs and "London Boy" is right on-brand, as an infectious ode to London (and its men). Cassandra Clare's Clockwork Angel is her Shadowhunters world in all its addicting glory—but set in London. Even better? It's a period piece! It's Victorian era England and American Tessa Gray is in London to find her brother. But soon Tessa finds herself hunted by the Downworlder Pandemonium Club, and torn between two London boys of her own.
12. Soon You'll Get Better – Five Feet Apart by Rachael Lippincott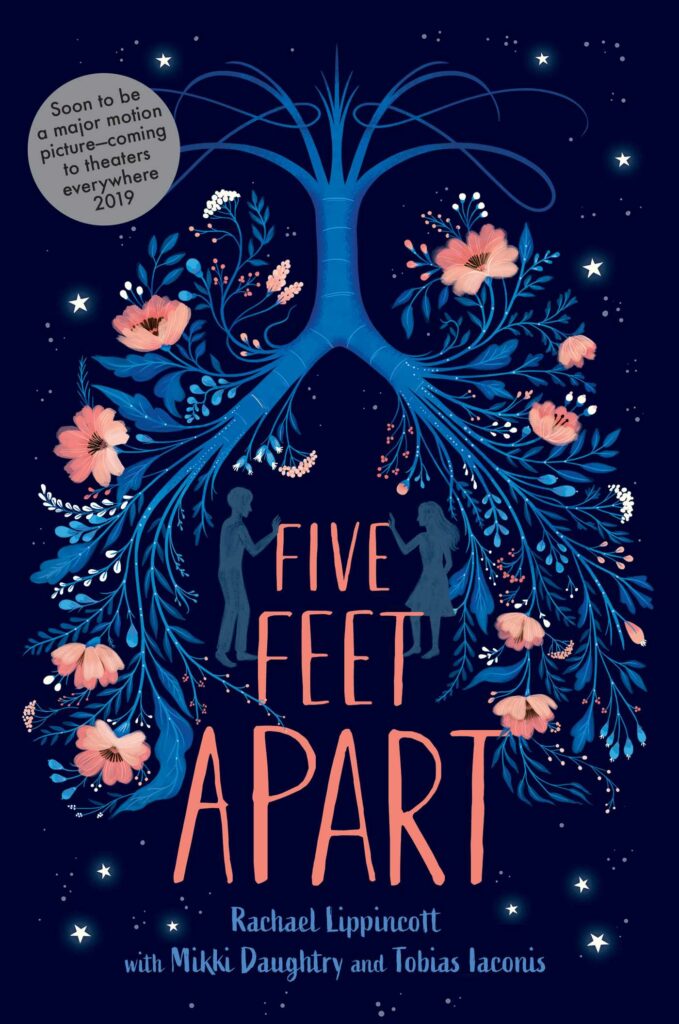 For the most heartbreaking song on this album, we have the novel (and film) that tore all our hearts out: Five Feet Apart. Like Taylor on this track for her mother, Stella and Will grasp impossibly for hope as they fall in love despite being forbidden to be closer than six feet apart. If Will so much as breathes on Stella, Stella could lose her place in the lung transplant list. But would five feet apart really be so dangerous if it stops their hearts from breaking?
13. False God – Watch Over Me by Mila Gray
Steamy Taylor is (one of) our favorite Taylor(s), and Taylor is at her steamiest in "False God." In Mila Gray's Watch Over Me, Zoey has always been the strong one—caring for her mom and little sister, defending them from her violent father—until former Marine Tristan arrives in town. Tristan promised Zoey's Marine brother that he would take care of Zoey and her family, but as Tristan starts to help Zoey deal with the emotional fall out of her childhood, their relationship turns into something more… (Spoiler: Things get steamy.)
14. You Need to Calm Down – Social Intercourse by Greg Howard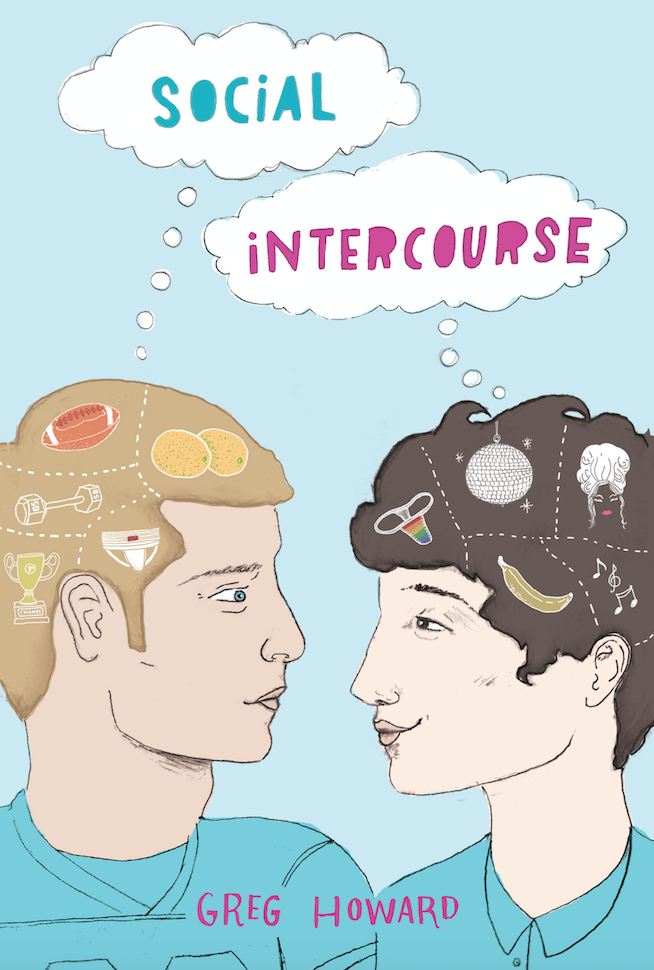 When Golden Boy Jax and out-and-proud choir nerd Beck team up to derail the budding romance between their parents, nothing goes as planned. Both a laugh-out-loud page-turner and a timely story about growing up gay in a small southern town—with a Rainbow Prom to boot—Social Intercourse is the perfect zany, celebratory match to "You Need to Calm Down."
15. Afterglow – She's the Worst by Lauren Spieller
In our favorite apology song since "Back to December," Taylor admits that she was wrong to have been mad at her lover in "Afterglow." No pair knows forgiveness better than sisters—though in She's the Worst,  sisters April and Jenn haven't been close in years. But then the girls set off on an epic day in Los Angeles, reviving a pact they made as kids—and maybe after the day is over they'll end up in the ~afterglow~.
Dimple is done with her mother's talk of the "Ideal Indian Husband," while Rishi is a hopeless romantic, excited by the tradition and stability of an arranged marriage. So when Dimple and Rishi meet at their summer program for aspiring web developers, they do not get along—and they have no idea of the "suggested arrangement" their parents have planned for them. But as they continue to clash, they find maybe the things that set them apart are exactly what brings them together, and I promise that you'll never find another book like When Dimple Met Rishi ?.
When troubled-teen Aristotle meets know-it-all Dante, they seem to have nothing in common. But as the loners spend time together, they develop a special friendship much like the kind that Taylor sings about in "It's Nice to Have a Friend"—the kind that helps you learn important truths about yourself, defines who you want to be, and maybe, grows into something more.
18. Daylight – Sorcery of Thorns by Margaret Rogerson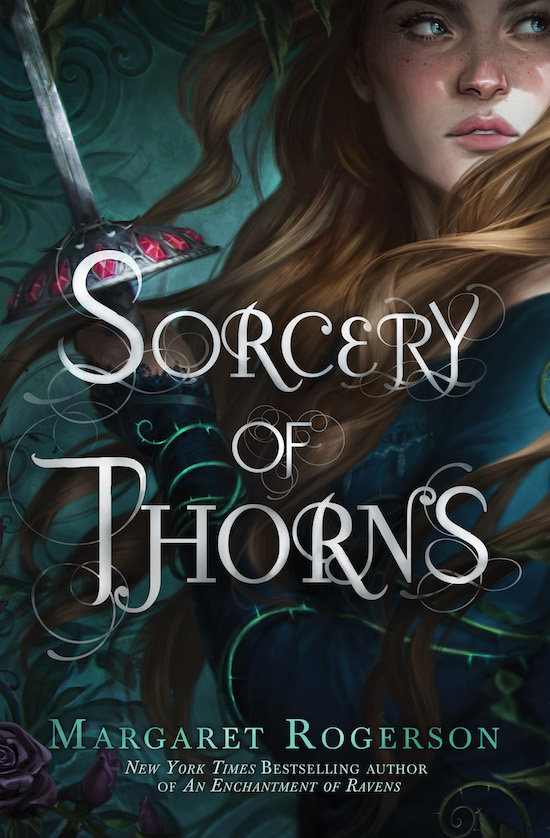 All sorcerers are evil. Elisabeth has known that for as long as she's known anything. But when she's falsely implicated in a crime and her only ally is a sorcerer, she begins to question everything she's ever believed in. Although the truth of her world is much darker than she ever imagined, perhaps, like Taylor in "Daylight," she can defeat the darkness by finding herself (and her lover), and come out the other side into a brighter world.