Taylor Swift surprised us with an album…again. So obviously, we again have to give you YA recs to go with every evocative dreamy song off folklore's bop-filled (but SAD) sister, evermore. Thanks, Taylor. ❤️
Books to Read If You Loved Taylor Swift's evermore
For the lead single celebrating the adventure of finding your soulmate, The Lady Rogue is a rollicking Indiana Jones-esque quest and a captivating love story from the one and only Jenn Bennett. All Theodora wants is to join her father on his treasure-hunting expeditions, but that honor goes to Huck, her father's protégé and Theodora's once-upon-a-time love of her life. Some might say life was a willow and it bent right to Huck's wind… but when Theodora's father goes missing, Huck enlists Theodora's help to rescue him.
#ChampagneProblems is the new #RichPeopleProblems except the problems explored in the song are totally gutting, relatable (on a spiritual level), and make us want curl up and cry. Another protag going through a break-up-induced coming-of-age in a glitzy world is Iris Wang in My Summer of Love and Misfortune. After a messy break-up with her boyfriend, not getting into any colleges, and just the jarring realization that she is utterly lost, Iris is shipped off to stay with relatives and finds herself swept away into the opulent world of Beijing's wealthy elite. Perfect for fans of Crazy Rich Asians!
This song is about the golden boys that we can't help but love even though we want to not love them because everyone loves them. But with golden boys like Peter Kavinsky, who can help themselves? Lara Jean thinks she can resist the pull of the gold rush in Jenny Han's To All the Boys I've Loved Before as she enters a fake relationship with Peter K to ward off her sister's ex-boyfriend from realizing she once had a burning crush on him. There are three books in the series, so you can decide if she succeeds.
4. 'tis the damn season – Chasing Lucky by Jenn Bennett
To go with the song about coming home and rekindling old flames, we have Jenn Bennett's Chasing Lucky. When Josie returns to her sleepy New England hometown, she only has thoughts of getting a great photography internship, getting her father's attention, and getting out. She tries her best to ignore her old best friend Lucky Karras, who is now the local bad boy and wants nothing to do with her—until Lucky takes the fall for an anger-fueled mistake made by Josie, and Josie needs to understand why.
5. tolerate it – SLAY by Brittany Morris
At school, Kiera of Brittany Morris' SLAY is an honors student, and one of the only Black kids at Jefferson Academy. At home, she's a girlfriend, a daughter, and one of thousands of Black gamers in a Nubian RPG, SLAY. And in secret, she is SLAY's game developer. Despite SLAY being the greatest joy in her life, her boyfriend is less than supportive, believing video games are responsible for the "downfall of the Black man." And when a teen is murdered over a dispute the game, SLAY is labeled as racist and exclusionist and Kiera's balancing act comes tumbling down.
6. no body, no crime – Girl, Unframed by Deb Caletti
We love Taylor's dip into the female revenge murder niche of country music, and Girl, Unframed is the perfect match for this ruthless feminist bop. This gripping, intelligent thriller is all about what it means to be a beautiful girl in our society, what real-life crimes of passion look like, and what people will do to protect the people they love and themselves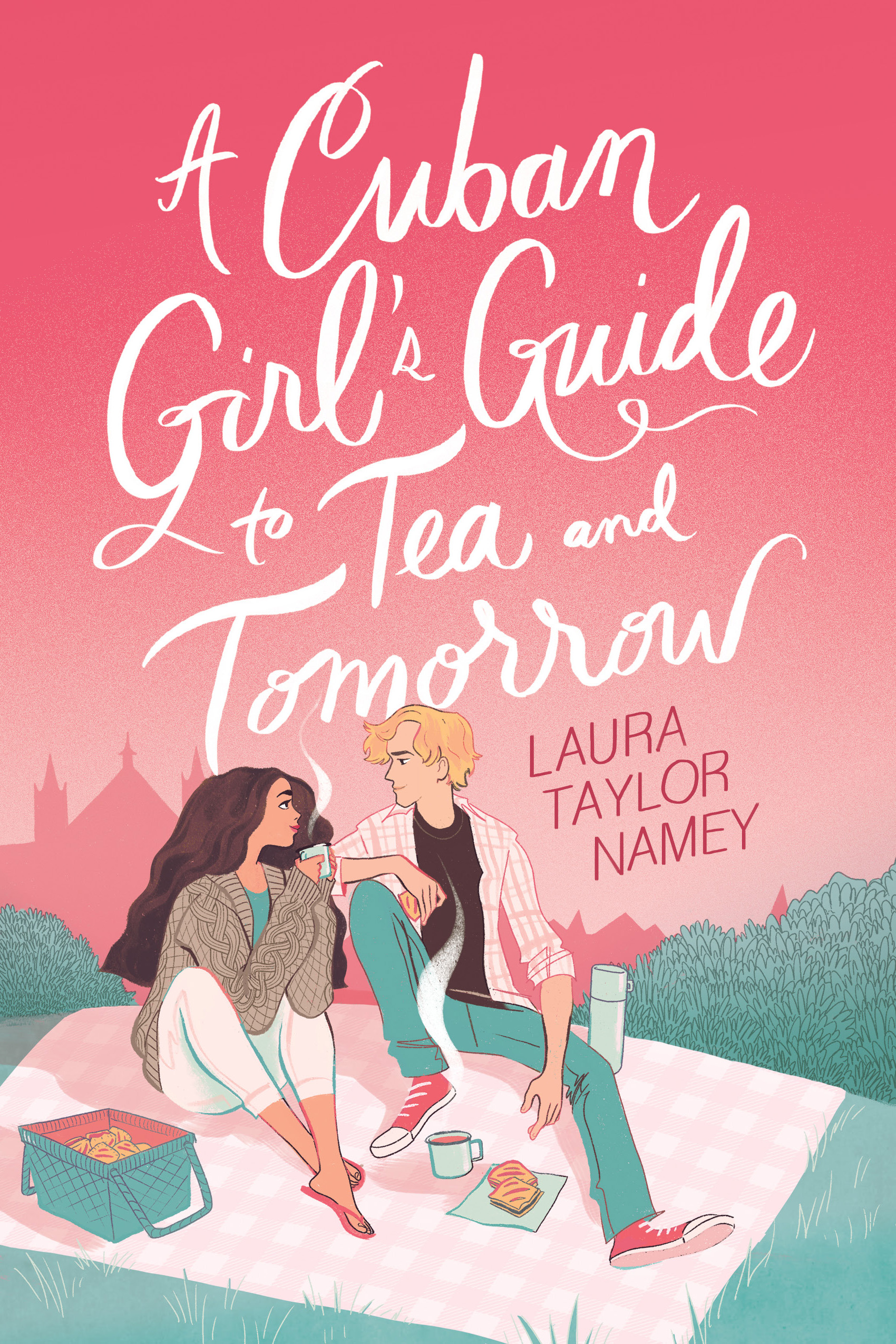 This painful but hopeful mature break-up song is a great pair with Laura Taylor Namey's luminous coming-of-age A Cuban Girl's Guide to Tea and Tomorrow. Lila Reyes had plans: take over her abuela's Miami panederia, move in with her best friend, and live happily ever after with her boyfriend. But all of Lila's plans fall apart, and instead she is forced to spend a summer in dreary England. It all seems like a nightmare, until she meets Orion Maxwell who teaches her how to fall in love with England, and Lila finds herself plotting out new plans for ~happiness~.
8. dorothea – Shine by Jessica Jung
"dorothea" is about a small town girl who leaves town and makes it big, from the perspective of the boy she left behind. The song could be a page out of Jessica Jung's life; the alum of legendary K-pop group Girls' Generation was once just a California teen. Shine is Jessica's debut novel about another teen who has dreams of making it big. As a recruit at DB entertainment, Korean-American Rachel Kim is on track to becoming a K-pop star—until she accidentally falls in love with DB golden boy Jason Lee. And dating at DB is not allowed.
9. coney island – Permanent Record by Mary H.K. Choi
When college dropout Pablo Rind and pop juggernaut Leanne Smart cross paths at 5:00AM in a bodega in the dead of winter, their connection is unexpectedly instant and, defying all expectations, they begin a long distance relationship. But with each of them dealing with a slew of personal troubles and public pressures, they find it increasingly hard to connect through the melee and the distance. Like "coney island," Mary H.K. Choi's Permanent Record explores the way love can get complicated.
Like the protagonist in "ivy," We'll Always Have Summer's Belly is engaged to be married but can't shake the connection she feels to another man. Of course, to make it a Jenny Han love triangle, Belly does love the man that she's engaged to and doesn't want to hurt him—and the other man whose ivy has taken root in her heart is her fiancé's brother. Decisions, decisions.
What do Shakespeare's Romeo and Juliet, Chloe Gong's These Violent Delights, and Taylor Swift's "cowboy like me" have in common? An iconic but dangerous dance that changes everything. In Chloe's retelling of the Shakespeare classic, their dance is not a first encounter; her Roma and Juliette have history, history that ended in heartbreak and bloodshed. The heirs of rival gangs in 1920s Shanghai, they have no reason to trust each other. But when a mysterious monster threatens the entire city, these two cowboys team up. They say they'll never love again but…
12. long story short – Today Tonight Tomorrow by Rachel Lynn Solomon
Rowan started her day by crashing into her ex's car and spilling coffee all over herself. She then found out her best friends would both be away the summer before they all go off to college. And to top it off, she just lost Valedictorian to her nemesis, Neil McNair. Long story short, it was a bad time. But by the end of Today Tonight Tomorrow, Rowan does much more than survive. Over the course of a 24-hour scavenger hunt, Rowan makes revelations about her city, herself, and the guy who has been in front of her all along.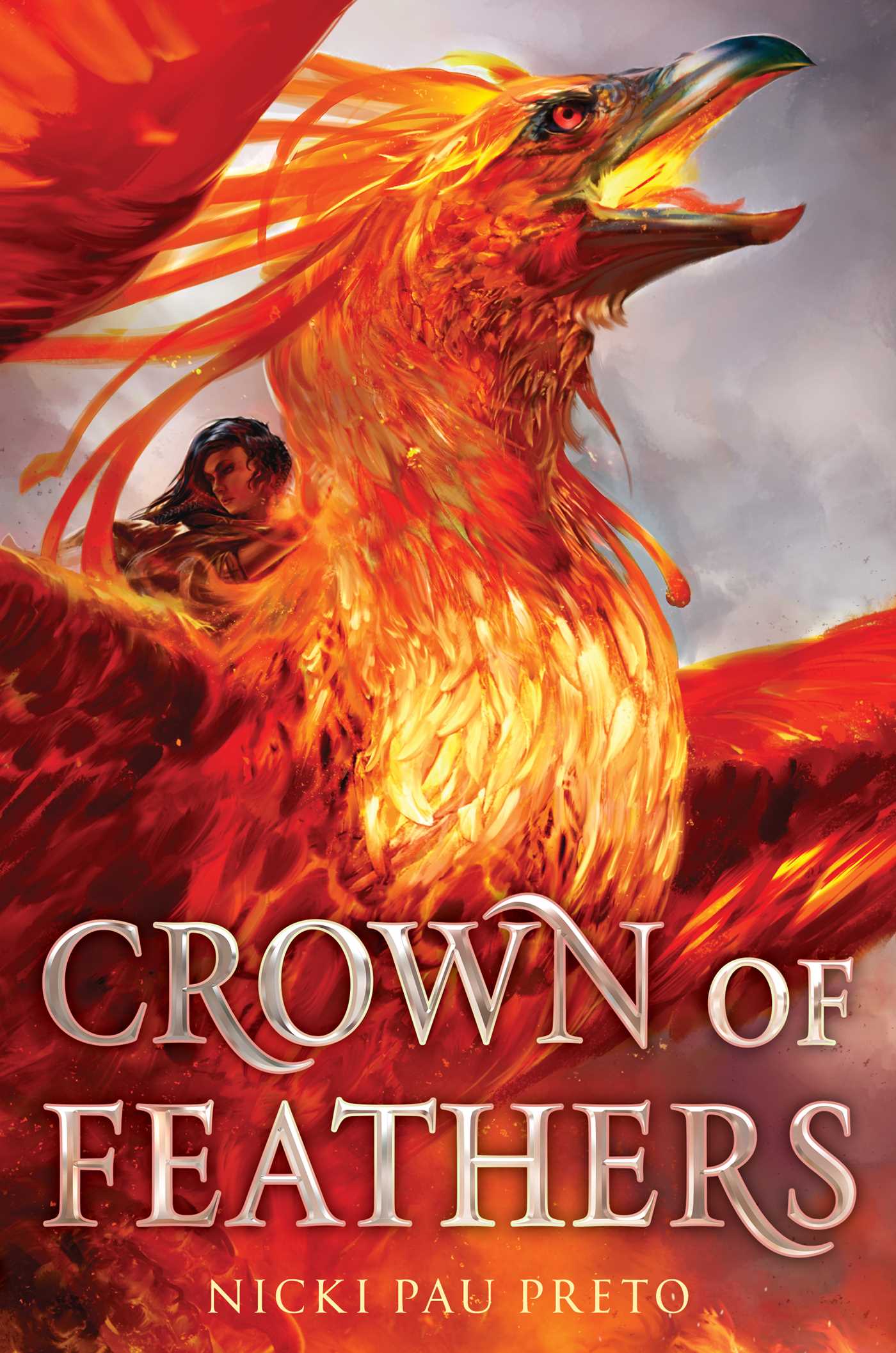 Much like Taylor in "marjorie," Crown of Feathers' Veronyka keeps her grandmother's advice close to her—so close it seems that she's haunted by memory-like dreams with her deceased grandmother and a mysterious girl she can't place. But Veronyka can't worry about that. All she wants to do is become a Phoenix Rider, and now that she's finally broken free from her domineering sister, Val, she finally can. The one catch? In order to train, Veronyka must disguise herself as a boy. And there's more trouble to come, because when it comes to phoenixes, what dies really doesn't stay dead.
14. closure – Legendborn by Tracy Deonn
Bree from Tracy Deonn's Legendborn would be all about "closure," a song about processing pain in your own time, in your own way, and not finding peace for anyone other than yourself. She would totally advocate for sitting with your spite and your tears and beers and candles. Bree's version of that is resisting therapy and infiltrating a powerful secret society of people who are spiritual descendants of King Arthur's knights in order to find out what happened to her mother on the night she died, racist gatekeepers and the threat of a mythical apocalypse be damned.
15. evermore – All This Time by Rachael Lippincott and Mikki Daughtry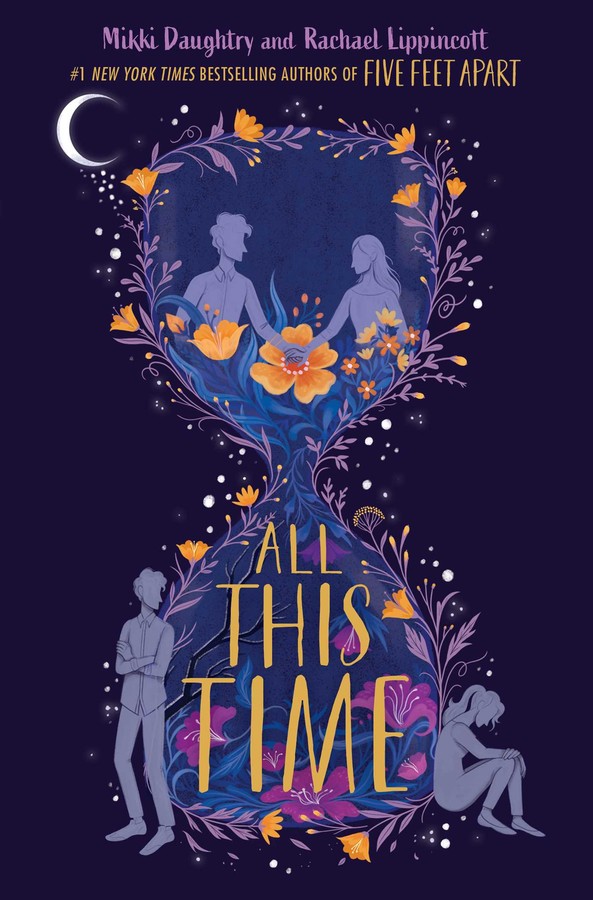 evermore's eponymous song starts out as the most depressing of the album's many depressing songs, but somehow it manages to end on an incredibly hopeful note. So for this one we have Mikki Daughtry and Rachael Lippincott's All This Time. The writing team that brought us Five Feet Apart knows how to write a gutting premise and this one is the perfect fit for the song as this gripping romance asks: Can you find true love after losing everything?