It is a truth universally acknowledged that the book is almost always better than the movie. But we still love seeing our favorite stories on screen! Here are the YA books being made into movies that you should read before they hit theaters or a streaming service near you.
YA Books Being Made Into Movies That You Need to Read ASAP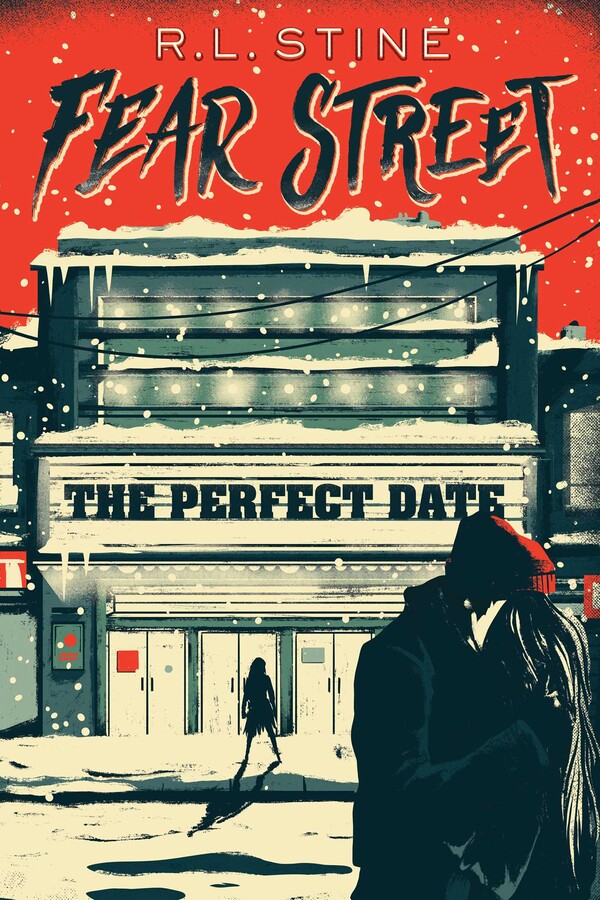 Get ready for a summer of thrills on Netflix this July because R.L. Stine's Fear Street books are headed to the silver screen. Starting July 2, watch part one of the Fear Street Trilogy as each week a new movie comes out. In the meantime, catch up on these thrilling books with The Perfect Date, Secret Admirer, and Runaway.
That's right! When Dimple Met Rishi is headed to the silver screen! Technically the new netflix show is inspired by Sandhya Menon's bestselling book and not a direct adaption, since the show takes place in India instead of California. Either way, this adorable enemies-to-lovers romance is one you don't want to miss! The best part? You can stream it on Netflix now!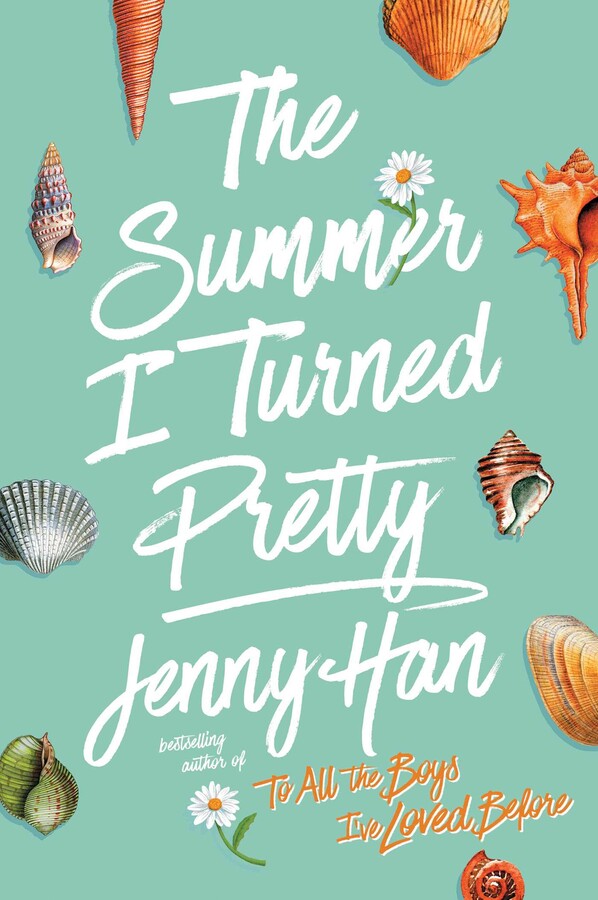 Deadline exclusively revealed that Jenny Han's first series, The Summer I Turned Pretty is officially going to be a TV show. Even better, Jenny Han wrote the pilot episode!
4. Uglies by Scott Westerfeld
Deadline exclusively revealed that Scott Westerfeld's bestselling dystopian series has been optioned for a movie with Joey King, of The Kissing Booth fame, starring as Tally Youngblood. In Tally's world, your sixteenth birthday brings an operation that turns you from a repellent ugly into a stunningly attractive pretty and catapults you into a high-tech paradise where your only job is to have a really great time. But Tally will soon learn that becoming a pretty isn't all it's cracked up to be.
Deadline announced that a movie adaptation of Rebecca Serle's When You Were Mine is in the works with Kaitlyn Dever from Booksmart set to star as Rosaline!
The first book in Jenny Han's bestselling series follows the life of sixteen-year-old Lara Jean after her secret letters to past crushes get leaked to the world, and when the movie adaptation hit Netflix this summer, it basically broke the Internet. If you haven't seen the movie yet, what are you waiting for?!?! Go watch it right now. We'll wait.
You asked and the world answered! That's right! We're getting, not one but TWO followup movies after the massive success of the adaptation of Jenny Han's To All The Boys I've Love Before. P.S. I Still Love You is also available to stream right now and it's definitely worth a watch.
Deadline announced that Jon M. Chu (of Crazy Rich Asians fame) is set to produce and maybe direct direct the movie adaptation of Permanent Record, which Mary H.K. Choi is writing the screenplay for as well! We cannot wait to see Pablo and Leanna on the big screen!
9. Dry by Neal Shusterman and Jarrod Shusterman
When the California drought escalates to catastrophic proportions, Alyssa must make life and death decisions for her family in this harrowing story of survival from New York Times bestselling author Neal Shusterman and Jarrod Shusterman. Dry hadn't even hit shelves when Deadline posted the scoop that Paramount won a multi-studio auction for the rights to Dry. Whether you read the book or see the movie (we suggest both), be sure to do it with a water bottle close by.
Perfect for fans of John Green's The Fault in Our Stars, Five Feet Apart is about Stella and Will, two cystic fibrosis patients who meet in the hospital and fall in love. Stella must stay away at least six feet away from anyone who might possibly pass on an infection that would jeopardize her chances at a lung transplant–and that includes Will. Five Feet Apart is available for purchase where ever books are sold, and the movie–which stars Cole Sprouse (Riverdale) and Haley Lu Richardson– is out now! We recommend you have an entire box of tissue close by when you watch this, because we guarantee you'll need it.
11. All This Time by Mikki Daughtry and Rachael Lippincott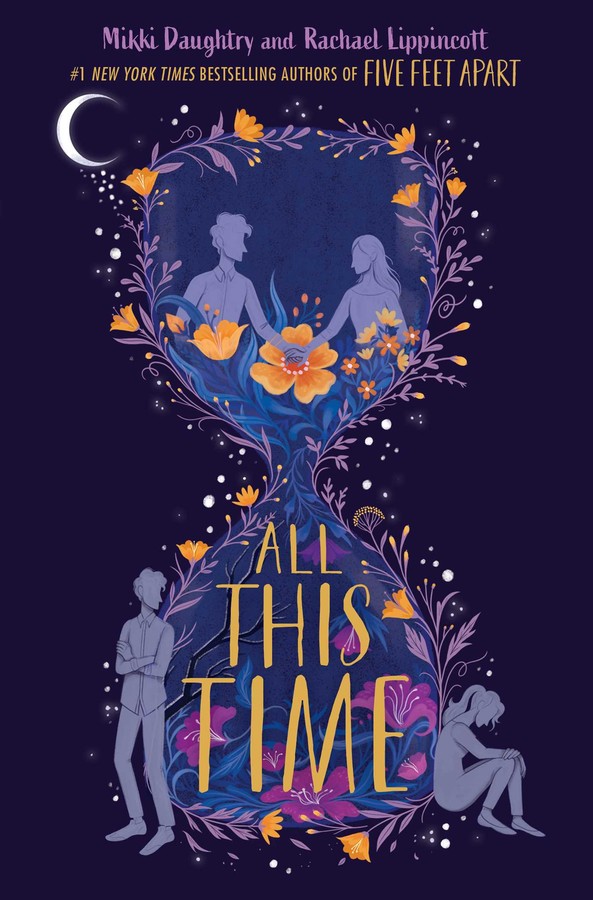 From the creators of Five Feet Apart comes the next book (and now movie!) that will definitely break your heart and have you crying. Deadline has reported that Lionsgate has bought the movie to All This Time, so lookout for a movie in to upcoming future and the book, which comes out this fall!
Variety reported in 2017 that Amazon is producing a TV series based on Peternelle van Arsdale's gothic novel The Beast is an Animal with director Ridley Scott's production company. The Beast is an Animal tells the story of Alys, a girl with a secret talent who must journey into the deepest parts of a dark and dangerous forest to save her village from an encroaching threat. Yes, those were chills you just felt.
13. Scythe by Neal Shusterman
Neal Shusterman has several books being made into movies, and just like with Dry, Universal snagged the movie rights to Scythe before it even hit shelves. Set in a future world where humans do not die except when "gleaned" by mysterious scythes, Scythe follows the story of two apprentice scythes forced to compete for a position neither of them really wants. The sequel, Thunderhead, and epic finale, The Toll, are both out now! We can't wait to see this story brought to the big screen!
The Diabolic is the first book in S.J. Kincaid's series about a humanoid teenager named Nemesis who was bred and raised to be the perfect bodyguard for a galactic senator's daughter. When the girl is summoned as a hostage to the Emperor's court, Nemesis disguises herself and goes instead. Pretending to be human makes her question if she is more than just a deadly force. Sony snapped up the rights to The Diabolic, and we're impatient to see what visual stunnery Hollywood will bring to this space epic. Already read The Diabolic? Check out its sequel, The Empress, and the finale, The Nemesis!
15. Tweak by Nic Sheff
In an unusual move for books being made into movies, Amazon Studios adapted Nic Sheff's memoir, Tweak, about his addiction and the road from relapse to recovery, and his father's memoir on the same topic, Beautiful Boy, into one feature film. Beautiful Boy stars Steve Carrell as David Sheff (The Office) and Timothée Chalamet (Call Me By Your Name) as Nic. The movie is available for viewing now, so watch the trailer below and pick up a copy of Tweak to read it before you see it!
With all the awards, accolades, and reader love Jason Reynolds' bestselling Long Way Down has earned since it came out, it's no surprise movie studios were clamoring for the movie rights. Universal optioned the rights, Variety announced, with John Legend producing! We can't wait to see how they tell a story written in verse that takes place over a period of only 60 seconds via the film format. However they end up structuring the narrative, we're definitely seeing it opening night. Can't wait to see some amazing visuals paired with this book? Pick up the graphic novel, which is on sale now!
17. The Black Kids by Christina Hammonds Reed
Before the cover for this book had even been revealed Deadline announced that The Black Kids was being optioned for a movie by The Gotham Group, who most recently produced the Stargirl, the movie adaptation of the bestselling YA novel.
Deadline announced that Netflix acquired the screen rights to The Wicked Deep, Shea Ernshaw's novel about a town haunted each summer by the vengeful return of three sisters, thought to be witches, who were drowned in a nearby bay 200 years ago. Only our heroine, Penny, can see the sisters, an ability she keeps secret. When the sisters begin luring teen boys to their deaths, she must choose–come clean to save the guy she loves, or stay quiet to save herself?
19. Cursed by Thomas Wheeler & Frank Miller
Unlike most of the books on this list Cursed was actually optioned for a TV show, with a 10-episode order from Netflix. As Deadline notes in their announcement, "This is believed to be the first time the same creative team will be writing a book and TV series based on it simultaneously as they get to explore the characters from the book in more detail on screen." 13 Reasons Why Star Katherine Langford has brought the character of Nimue to life in this show, which is now available to stream on Netflix. Cursed is an illustrated YA novel, written by Wheeler with Miller's art featured throughout. It's a reimagining of the King Arthur legend through the eyes of the Lady of the Lake. We recommend you read–and see!–this story.
20. Hush, Hush by Becca Fitzpatrick
The bestselling novel by Becca Fitzpatrick is on it's way to the silver screen! Variety recently announced that Kellie Cyrus has signed on to direct the fantasy adaption (Cyrus is best known for directing the supernatural TV franchises "The Vampire Diaries" and "The Originals" as well as an episode of the upcoming drama "You" from Greg Berlanti and Sera Gamble), and Patch and Nora have officially been cast!
You do not want to miss this fast-paced and deliciously creepy novel about an innocent game that turns deadly at a high school sleepover.Light as a Feather originally released in October 2018, just dates before the Hulu TV aired. Check out the original announcement in Deadline here!
It's been 50 years since Judy Blume wrote her groundbreaking book Are You There God? It's Me, Margaret, and in those years, she's turned down many offers to turn her seminal novel into a film. But now she has said yes! Deadline reports that Judy Blume has granted the rights to producer James L. Brooks' Gracie Films and Kelly Fremon Craig, who collaborated on The Edge Of Seventeen, the coming of age film that starred Hailee Steinfeld.
Lionsgate has bought the rights to the film at auction and this movie is scheduled to be released on September 16 of 2022!
Deadline announced in October 2018 that Gabrielle Union acquired the rights to Juleah Del Rosario's debut novel. 500 Words or Less follows Nic Chen, a high school senior who attempts to salvage her reputation among her Ivy League–obsessed classmates by writing their college admissions essays and in the process learns big truths about herself.
24. Between the Lines by Jodi Picoult and Samantha van Leer
Ok, so this isn't being made into a movie but it is becoming a broadway show! Which is why we thought we'd include it on this list. Check out this first look at the show!
We're breaking the rules again to tell you about TV show rather than a movie. Two star-crossed lovers fight for a more just world in this searing novel with a critically-acclaimed BBC series adaptation now streaming on NBCUniversal's Peacock platform!
The final book in Jenny Han's bestselling To All the Boys I've Loved Before series is officially a Netflix movie and is available to stream right now!
This queer romance is going to be adapted into a movie, with big stars such as Eva Longoria and Eugenio Derbez! Check out the cast and other details here. We are so excited to see this one and learn more!
28. Noggin by John Corey Whaley
This award-winning novel isn't being made into a movie, but it is receiving its very own TV show on Disney+! The series is billed as part Fault in Our Stars and part coming-of-age science-fiction will follow Travis Coates, a leukemia survivor and successful participant of a head-onto-somebody-else's-donor-body transplant. At 16, just before Travis died, he decided to have his head cryogenically frozen in the hope that future medical technology would allow his head to receive a donor body, such that he could live a full and healthy life. What he and his family didn't account for was that it wouldn't take very long. Now, Travis has a good head—on someone else's shoulders. Stay tuned to learn more about this series, which is now in development.
Those are some of the books being made into movies that we're looking forward to! Want more books to add to your TBR? Here are some YA fantasy novels you just have to read.