Did someone say new Free Reads? Yes, that's right, we did! And we are so excited for April's Free Reads. This month, we're celebrating National Poetry Month with some books written in-verse! We have some fantastic free reads and extended excerpts for you to devour all month long. Check out all the April new releases with extended excerpts.
Free Reads are only available to Riveted by Simon Teen members! Not a Riveted member yet? It's free and easy to sign up! Click here to set up your account now. 
Every Book That You Can Read FOR FREE on RivetedLit.com in April 2023
---
Full Reads
---
1. Crank by Ellen Hopkins
The #1 New York Times bestselling tale of addiction—the first in the Crank trilogy—from master poet Ellen Hopkins.
From acclaimed author Margarita Engle comes a gorgeous novel in verse about Rubén Darío, the Nicaraguan poet and folk hero who initiated the literary movement of Modernismo.
An ode to Put the Damn Guns Down, this is New York Times bestselling author Jason Reynolds's electrifying novel that takes place in sixty potent seconds—the time it takes a kid to decide whether or not he's going to murder the guy who killed his brother.
A forbidden gift helps two teenage girls find hope, friendship, and the will to live in this "beautifully told true story about brave young women who refused to be victims and walked out of Auschwitz with their heads unbowed" (School Library Journal).
---
Extended Excerpts
---
Perfect for fans of Eternal Sunshine of the Spotless Mind and Five Feet Apart, this tender solo debut by the coauthor of New York Times bestseller She Gets the Girl is a romantic ode to the strength of love and the power of choosing each other, against odds and obstacles, again and again.
Two rival apprentice sorcerers must team up to save their teachers and protect their own magic in this lively young adult romantic adventure from the New York Times bestselling author of In Deeper Waters and So This Is Ever After.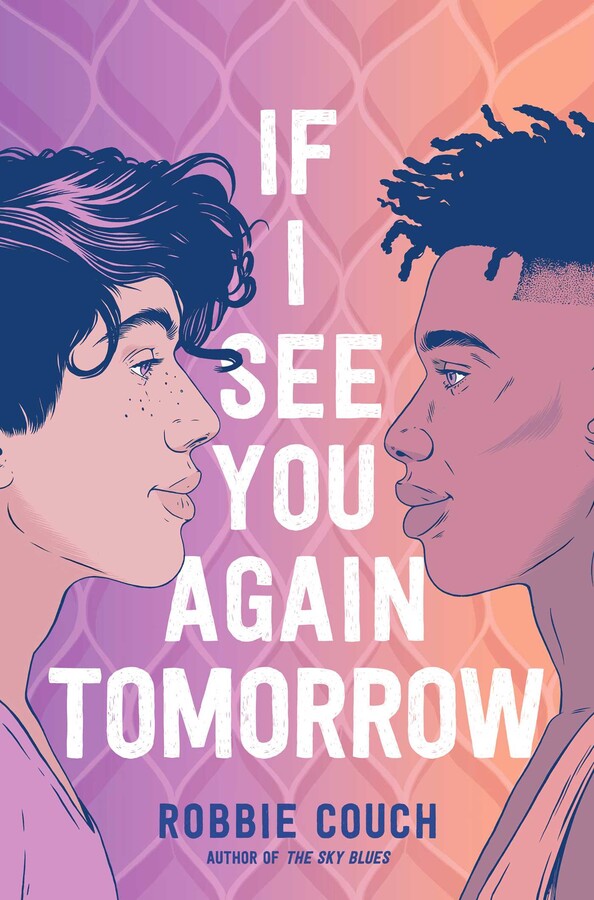 From the author of The Sky Blues and Blaine for the Win comes a speculative young adult romance about a teen stuck in a time loop that's endlessly monotonous until he meets the boy of his dreams.
Wicked Saints meets There Will Come a Darkness in this sequel to the atmospheric, "tightly woven" (Brandon Sanderson, New York Times bestselling author) She Who Rides the Storm that follows the four thieves turned unlikely allies as one of their own decides where their loyalties lie.
This gorgeously romantic contemporary novel-in-verse from award-winning author Margarita Engle tells the inspiring love story of two teens fighting for climate action and human rights.

Perfect for fans of The Last Magician and Serpent & Dove, this heart-stopping debut is an imaginative Romeo and Juliet retelling set in 1920s Shanghai, with rival gangs and a monster in the depths of the Huangpu River.

Penny Dreadful meets The Gilded Wolves in this captivating sequel to young adult historical fantasy The Bones of Ruin that follows immortal Iris as she desperately tries to thwart her destructive destiny.
8. Borderless by Jennifer De Leon

Caught in the crosshairs of gang violence, a teen girl and her mother set off on a perilous journey from Guatemala City to the US border in this heart-wrenching young adult novel from the author of Don't Ask Me Where I'm From.

Acclaimed author Margarita Engle tells a "deeply felt and engrossing" (Horn Book Magazine) story of love in a time of hunger inspired by her own family's struggles during a dark period in Cuba's history.

An inspiring coming-of-age story told in prose and "spare, lyrical" verse (The Horn Book Magazine) from award-winning author Margarita Engle about a girl falling in love for the first time while finding the courage to protest for women's right to vote in 1920s Cuba.

Perfect for fans of Deb Caletti, this "powerful, absorbing, and beautiful" (Booklist) coming-of-age novel in verse follows a teen girl who connects with the women of her maternal line through their journals and comes to better understand her fraught relationship with her mother.
12. Spin by Rebecca Caprara

The Song of Achilles and Circe get a sapphic, young adult twist in this gorgeously lush, feminist retelling of the myth of Arachne spun in moving verse.
---
Riveted Extras
---
The Eid Gift is a companion short story to Love from A to Z. Adam and Zayneb —engaged but continents apart for so long— are finally in the same city!
Join Dimple and Rishi as they do an escape room in this exclusive short story from Sandhya Menon! You'll also see how Pinky and Samir met for the first time before you can read about them in 10 Things I Hate About Pinky.
Will Dimple and Rishi find their happily ever after? Find out in this funny, romantic, endlessly charming e-novella sequel to When Dimple Met Rishi!
4. The Thief by Jessica Brody and Joanne Rendell
A short story prequel to Sky Without Stars about the origins of fan-favorite character, Chatine!
A haunting short story prequel to the Mortal Coil series.
A swoonworthy short story from Wes's perspective from Better Than the Movies.