Did someone say new Free Reads? Yes, that's right, we did! And we are so excited for October's Free Reads. This month's theme is Halloween! Check out a couple of Free Reads available in recognition of Banned Books Week. Plus, check out all of October's new releases with extended excerpts.
–
Free Reads are only available to Simon Teen members! Not a Simon Teen member yet? It's free and easy to sign up! Click here to set up your account now. 
---
Full Reads
---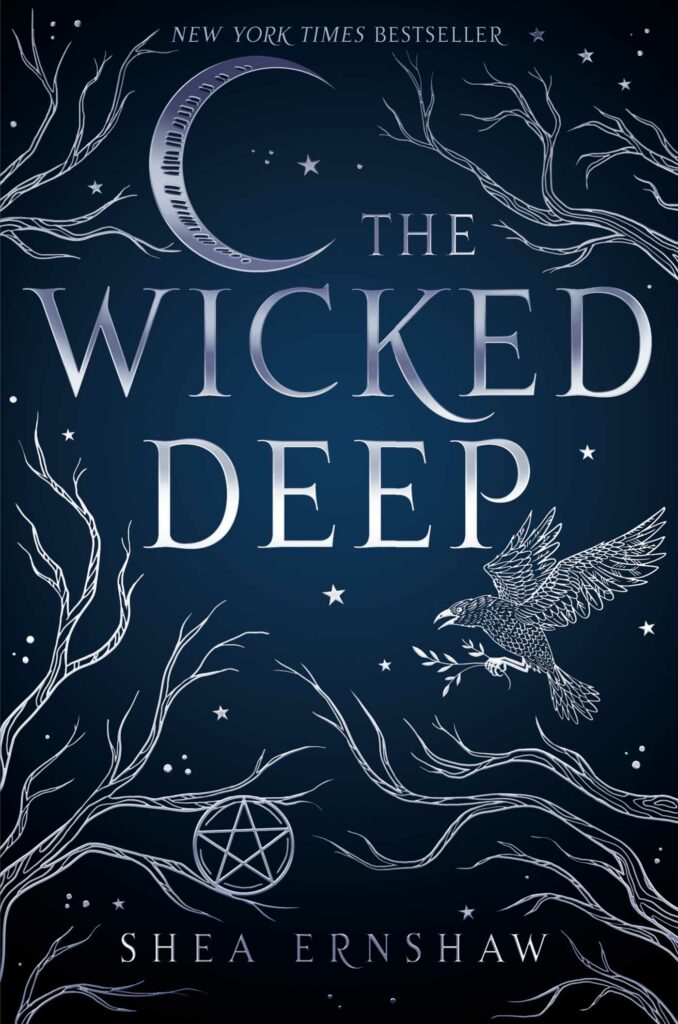 Hocus Pocus and Practical Magic meets the Salem Witch trials in this haunting story about three sisters on a quest for revenge—and how love may be the only thing powerful enough to stop them.
–
–
Mara Dyer doesn't know if she is crazy or haunted—all she knows is that everyone around her is dying in this suspenseful and "strong, inventive tale" (Kirkus Reviews).
–
–
From the author of The Wicked Heart and The Immortal comes a beautiful and haunting novel about a group of five terminally ill teenagers whose midnight stories become their reality.
–
–
The Bone Witch meets Sherlock Holmes in this thrilling historical fantasy about a girl with the ability to raise the dead who must delve into her city's dangerous magical underworld to stop a series of murders.
–
A runaway can't outrun her troubles in this spine-tingling installment in R.L. Stine's bestselling Fear Street series—now with a fresh new look!
–
6. Crank by Ellen Hopkins
The #1 New York Times bestselling tale of addiction—the first in the Crank trilogy—from master poet Ellen Hopkins.
–
7. Tweak by Nic Sheff
This New York Times bestselling memoir of a young man's addiction to methamphetamine tells a raw, harrowing, and ultimately hopeful tale of the road from relapse to recovery.
–
---
Extended Excerpts
---
A down-on-his-luck actor and an English lord reluctantly team up to solve the murder of Christopher Marlowe in this Shakespearean-era young adult romp perfect for fans of F.T. Lukens and Mackenzi Lee.
–
–
Ninth House meets A Deadly Education in this gorgeous dark academia fantasy following a teen mage who must unravel the truth behind the secret society that may have been involved in her classmates' deaths.
–

Perfect for fans of The Last Magician and Serpent & Dove, this heart-stopping debut is an imaginative Romeo and Juliet retelling set in 1920s Shanghai, with rival gangs and a monster in the depths of the Huangpu River.
–
–

After her mother's death, a teen pieces together the truth of her family's past and what her mom was hiding from in this thriller that's perfect for fans of Courtney Summers and Tiffany D. Jackson.
–
–

In 1920s England, a working-class girl who can see spirits works with a lord's son to solve mysterious deaths at the local manor home in this eerie historical mystery perfect for fans of The Haunting of Bly Manor and Downton Abbey.
–
–

In this piercing follow up to Barely Missing Everything, JD and Danny, still reeling from the gutting death of their best friend by police gunfire, grapple with life-changing decisions and the kind of people they want to be, for Juan.
–
–

From the #1 New York Times bestselling author of These Violent Delights and Our Violent Ends comes the second book in the captivating Foul Lady Fortune duology following an immortal assassin in 1930s Shanghai as she races to save her country and her love.
–
–

The Last Magician meets The Lady's Guide to Petticoats and Piracy in this "spectacular, singular, and spellbinding" (Casey McQuiston, New York Times bestselling author of Red, White & Royal Blue) historical fantasy following a young woman who discovers she has magical powers and is thrust into a battle between witches and wizards.
–
–

The Haunting of Hill House meets Sadie in this "genuinely terrifying" (School Library Journal, starred review) psychological thriller following two teen girls navigating the treacherous past of a mysterious mansion ten years apart.
–
–
10. Infested by Angel Luis Colon

The Taking of Jake Livingston meets Cemetery Boys in this YA ghost story about a Puerto Rican teen's battle with a malevolent spirit targeting his apartment building and the all-too-real horrors of gentrification.
–
–
11. Vespertine by Margaret Rogerson

From the New York Times bestselling author of Sorcery of Thorns and An Enchantment of Ravens comes a thrilling, "dark coming-of-age adventure" (Culturess) about a teen girl with mythic abilities who must defend her world against restless spirits of the dead.
–
–

From the New York Times bestselling author of Love & Gelato comes a poignant and "beguiling" (Publishers Weekly, starred review) novel about two teens trying to find their place in the world after being unceremoniously dragged to Salem, Massachusetts, for the summer.
–
–

Caraval meets Buffy the Vampire Slayer in this "beguiling" (Publishers Weekly, starred review) young adult fantasy about a girl who makes a deal with a magical secret society to enter a potentially deadly competition for the chance to avenge her mother's death.
–
–

"For readers who have just finished Naomi Novik's The Golden Enclaves and are ravenous for more dark academia" (Booklist), this "pulse-pounding" (Publishers Weekly, starred review) fantasy thriller follows six teenage wizards as they fight to make it home alive after a malfunctioning spell leaves them stranded in the wilderness.
–
–

Two rival apprentice sorcerers must team up to save their teachers and protect their own magic in this "charming and engaging" (School Library Journal) young adult romantic adventure from the author of In Deeper Waters and So This Is Ever After.
–
–
16. Bonesmith by Nicki Pau Preto

Gideon the Ninth meets the Game of Thrones White Walkers in this dark young adult fantasy about a disgraced ghost-fighting warrior who must journey into a haunted wasteland to rescue a kidnapped prince.
–
–

Eden and Josh decide to give their relationship another chance in this much anticipated sequel to the New York Times bestseller The Way I Used to Be that explores how to move forward after trauma—in life and in love.
–
–
---
Extras
---
The Eid Gift is a companion short story to Love from A to Z. Adam and Zayneb —engaged but continents apart for so long— are finally in the same city!
–
–
Join Dimple and Rishi as they do an escape room in this exclusive short story from Sandhya Menon! You'll also see how Pinky and Samir met for the first time before you can read about them in 10 Things I Hate About Pinky.
–
–
Will Dimple and Rishi find their happily ever after? Find out in this funny, romantic, endlessly charming e-novella sequel to When Dimple Met Rishi!
–
–
4. The Thief by Jessica Brody and Joanne Rendell
A short story prequel to Sky Without Stars about the origins of fan-favorite character, Chatine!
–
–
A haunting short story prequel to the Mortal Coil series.
–
–
A swoonworthy short story from Wes's perspective from Better Than the Movies.
–
–
Romie Brysden is a Dreamer, the best at the prestigious Aldryn College for Lunar Magics. She knows the realm of dreams like a sea captain knows the tides. And she's gone deeper into this vast sleepscape than any Dreamer ever has. This is a prequest short story to A Curious Tides.
–
–
Set six years before the events of Foul Lady Fortune, The Priest and the Shepherd follows Orion's sister, Phoebe, and his best friend, Silas!
–
–